Winding trails through golden sagebrush hills, on the shores of glistening lakes, and past sprawling wineries.
The seemingly infinite trails in Thompson Okanagan are celebrated for being fast and fun, rolling over mountain terrain and meeting cool freshwater lakes for respite on a warm, summer days. The region is home to Kamloops, the original epicentre of freeride mountain biking in Canada, and boasts a list of homegrown athletes that have made it to the world stage and put this region on the map.

The Shuswap area offers more than 400 km (250 mi) of trail for every type of rider and connects the communities of Shuswap Lake. Vernon has everything from steep, technical descents to family-friendly rides in grassy meadows. Kelowna is the major centre for the Okanagan and is home to a diverse mix of riding, from fast singletrack to technical rock gardens and wide open rail trails. Penticton is the southern cousin sandwiched between Okanagan and Skaha lakes and surrounded by hills filled with sweey, flowy ribbons of earth. The region also boasts three of North America's top lift-access bike parks: Sun Peaks, Silver Star, and Big White.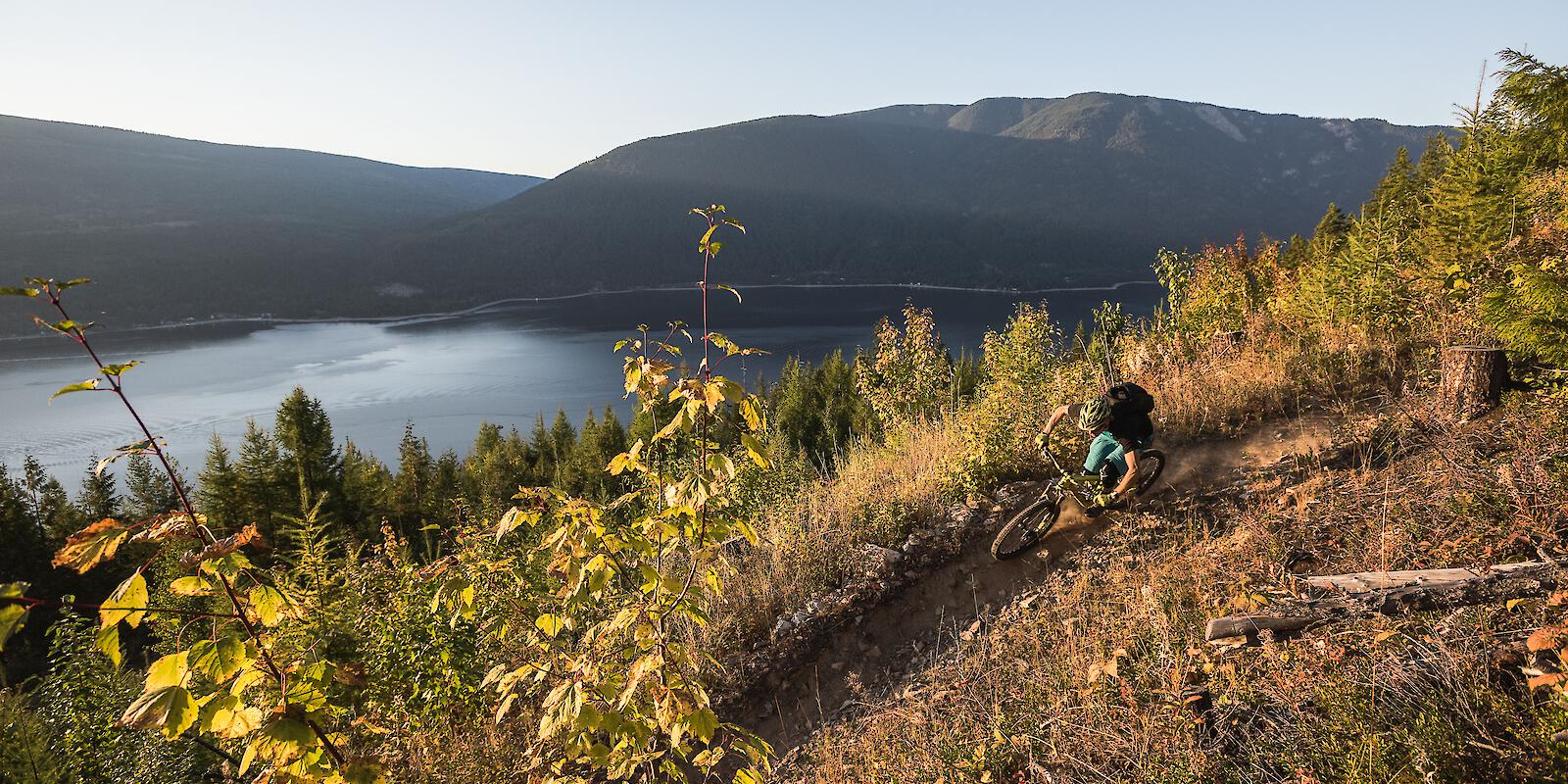 ---
"My roots are in the Thompson Okanagan and it may be the most diverse region I've ever ridden my mountain bike! From world-class bike parks and deep lush forest singletrack epics to open high-speed desert ripping, the region has everything to satisfy the most voracious mountain biker's appetite. I hope to one day re-locate to this region and spend my days exploring this vast network!"
-Wade Simmons, Professional Freeride Mountain Biker
---
Spots to Ride
Discover friendly towns, refreshing lakes, stunning wineries, tasty breweries, and above all—incredible trails.
Bike Big White
This unique Okanagan riding destination speaks to the soul of mountain biking. Here, top downhill trails sit well above the treeline, high in the alpine with sprawling views of the Monashee mountain range.  Beginner to expert riders will feel at home on Big White with trails designed with both progression and challenge in mind.
2023 Operating Season: June 29 - Sept 4 (Thursday-Sunday and holiday Mondays)
Number of Trails:

23

Highest Elevation:

2,282

Trails:

easy

5

intermediate

8

difficult

7

extra difficult

3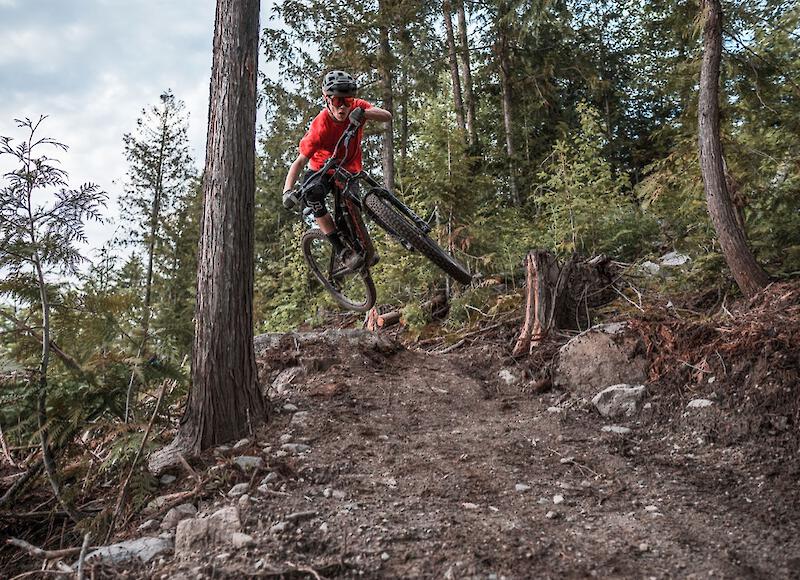 Clearwater
Located on the doorstep of Wells Gray Park, Clearwater with its Candle Creek trail network is the perfect outdoor recreation destination.
Number of Trails:

16

Highest Elevation:

1,096 m

Trails:

easy

8

intermediate

4

difficult

4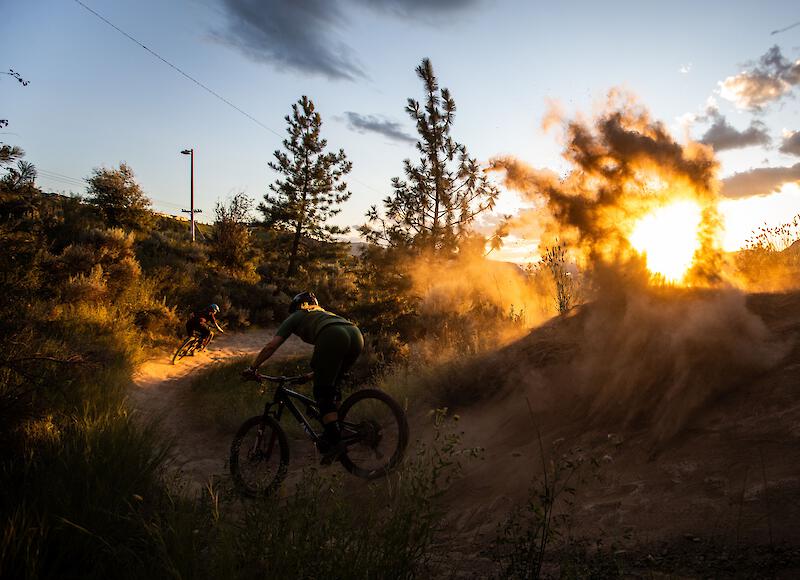 Kamloops
Home to the Kamloops Bike Ranch, Canada's largest municipal bike park, Kamloops is known as a mountain biking mecca with vast landscapes, rolling hills, and expansive bike trails. Riders of all levels can experience the flowy trails and wide-open vistas that make Kamloops a special place to ride a bike.
Number of Trails:

272

Highest Elevation:

1,482 m

Trails:

easy

111

intermediate

114

difficult

40

extra difficult

7
Kelowna
Look no further than Kelowna for an all-around good time both on and off the trails. You'll find a diverse range of singletrack options, for the expert to the novice, in as little as five minutes from the downtown core. As the diversity is so condensed, you can easily find yourself moving from dramatic forested downhill to cross-country sub-desert trails in a day. And, when the end of that day comes you will find yourself in a vibrant city packed with wineries, craft breweries and distilleries, farm-fresh dining, and lakeside nightlife.
Number of Trails:

303

Highest Elevation:

2,171

Trails:

easy

57

intermediate

162

difficult

71

extra difficult

13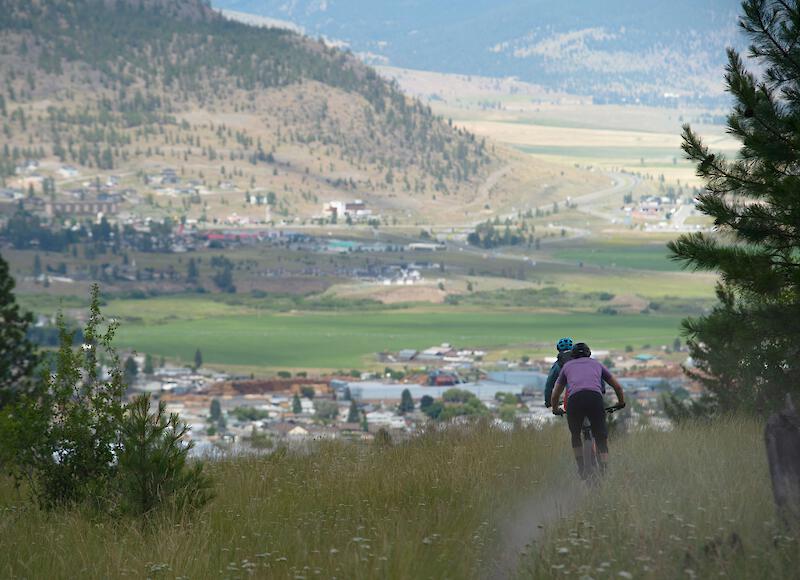 Merritt
With four distinct riding areas, each day is a new adventure in Merritt. You will find fast and flowy singletrack, challenging steep and rocky descents, gentle classic grassland routes, and scenic forested pathways. Merritt has something for everyone and more than enough riding to keep you inspired for days.
Number of Trails:

67

Highest Elevation:

1,695

Trails:

easy

8

intermediate

34

difficult

20

extra difficult

5
Osoyoos
With a unique, desert climate, adventure can be found all-season in Osoyoos. Trails surround our friendly and intimate resort town, which is rich in Indigenous culture and a wide range of culinary and artistic experiences – not to mention sophisticated resorts, championship golf courses, and the nation's warmest lake.
Number of Trails:

32

Highest Elevation:

944 m

Trails:

easy

4

intermediate

4

difficult

7

extra difficult

1
Penticton
The sunny South Okanagan is where you will find beautiful Penticton. Seemingly endless singletrack can be found in the hills overlooking Okanagan Lake and the surrounding vineyards. The Kettle Valley Rail Trail provides an easy peddle and convenient access to many of the challenging trails in the popular Three Blind Mice trail network above the Naramata Bench. 
Number of Trails:

241

Highest Elevation:

2,198

Trails:

easy

48

intermediate

96

difficult

47

extra difficult

3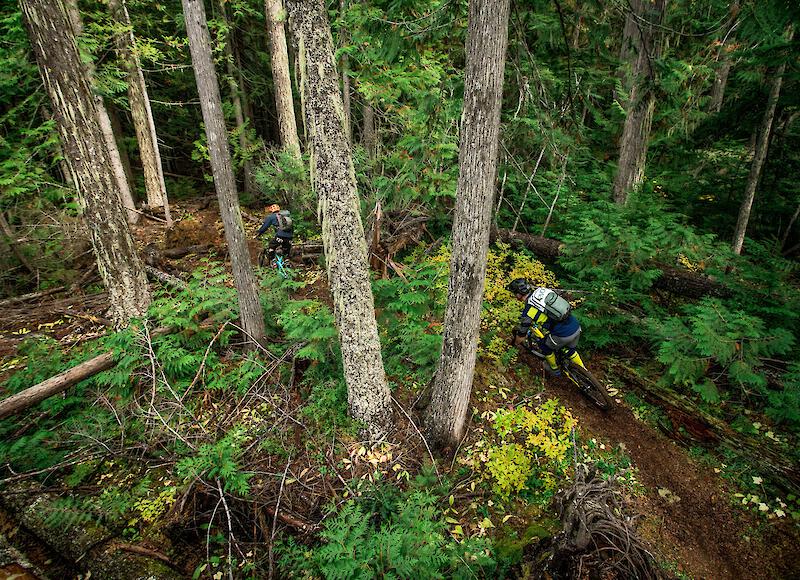 Shuswap
Over 470 km (290 mi) of mountain bike trails and cross-country tracks serve up spokes of serious highland fun in all directions—big hit downhill, flow, berms, old school, cross-country, bike park features, loops, lines, descents, and distance. It's a place where you can start your day with breathtaking views and end—no matter the trail—with your feet up at a pub or café.
Number of Trails:

173

Highest Elevation:

1,230

Trails:

easy

70

intermediate

83

difficult

20
SilverStar Bike Park
As Canada's second largest bike park, SilverStar is designed for progression to make you a better rider. Its high-speed chairlift offers downhill riders easy access to the top of an incredible selection of flow and technical trails, maintained throughout the season by a full-time trail crew. This is the place to discover everything from beginner biking trails winding gently through wildflower meadows to expert runs filled with berms, jumps, and features designed to challenge the hardcore rider. 
2023 Operating Season: June 23 - Sept 4 (daily), plus Sat/Sun: Sept 9/10 and 16/17
Number of Trails:

51

Highest Elevation:

1,915 m

Trails:

easy

16

intermediate

17

difficult

13

extra difficult

5
Sun Peaks Bike Park
With over 20 years of experience in bike park operations, Sun Peaks is one of the best places to ride during the summer months. Accompanying Sun Peaks' renowned steep and technical singletrack is a plethora of flow trails loaded with tons of hits and berms for maximum airtime. With big upgrades and new trails added over the past few years, you will find fast and flowing freeride trails catering to riders of all ability levels across three mountains.
2023 Operating Season: June 16 - Sept 24 (daily)
Number of Trails:

43

Highest Elevation:

2,009

Trails:

easy

5

intermediate

16

difficult

14

extra difficult

8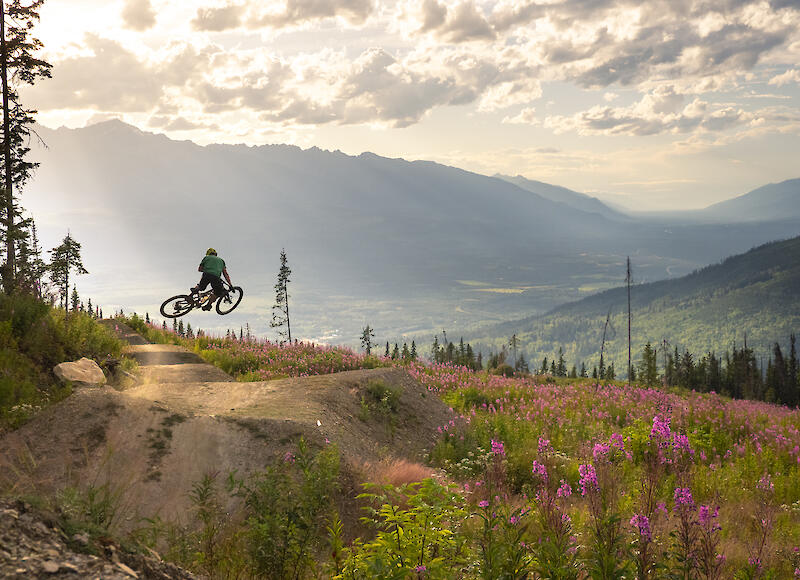 Valemount
Made for mountain bikers.
Valemount is surrounded by gorgeous snow-capped peaks, making for a spectacular riding experience. Take a shuttle up 5-Mile Road to access the top of the Valemount Bike Park or ride the CBT climbing trail to a wide range of thrilling descents that will bring you back to town for some local trail banter over après-ride refreshments.
Number of Trails:

33

Highest Elevation:

1,510

Trails:

easy

15

intermediate

11

difficult

7
Vernon
Vernon is the northern cousin in the Okanagan trifecta offering old-growth forest, parched desert, and one of BC's most beautiful turquoise lakes. Vernon's diversity means there is a trail for every rider type and its rapidly expanding network offers fun and flowy singletrack with stunning views over the Coldstream Valley and Kalamalka Lake. The region has the added benefit of hosting some of the best downhill riding at SilverStar just 20 minutes outside of downtown. In Vernon, you are spoilt for choice with local craft breweries, quality accommodations, and tasty dining options at the end of the day.
Number of Trails:

209

Highest Elevation:

2,171

Trails:

easy

39

intermediate

114

difficult

29

extra difficult

27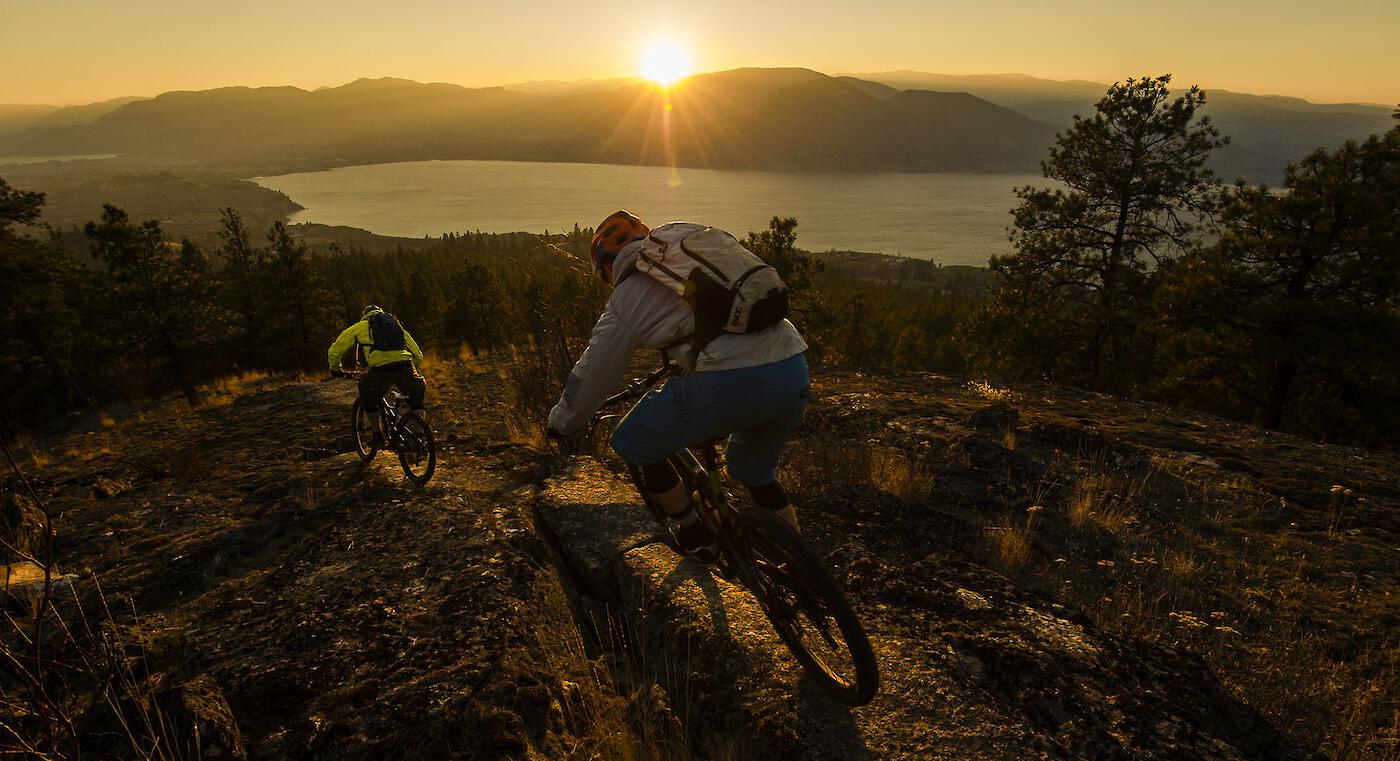 Get Inspired
Uncover stories of the Thompson Okanagan.
Start Planning Your Trip
The Thompson Okanagan sits in the southern Interior of British Columbia and is home to over 90 diverse communities. In this region, the landscape is as varied—from the tallest peak in the Canadian Rockies to the semi-arid climate of the Okanagan Desert.