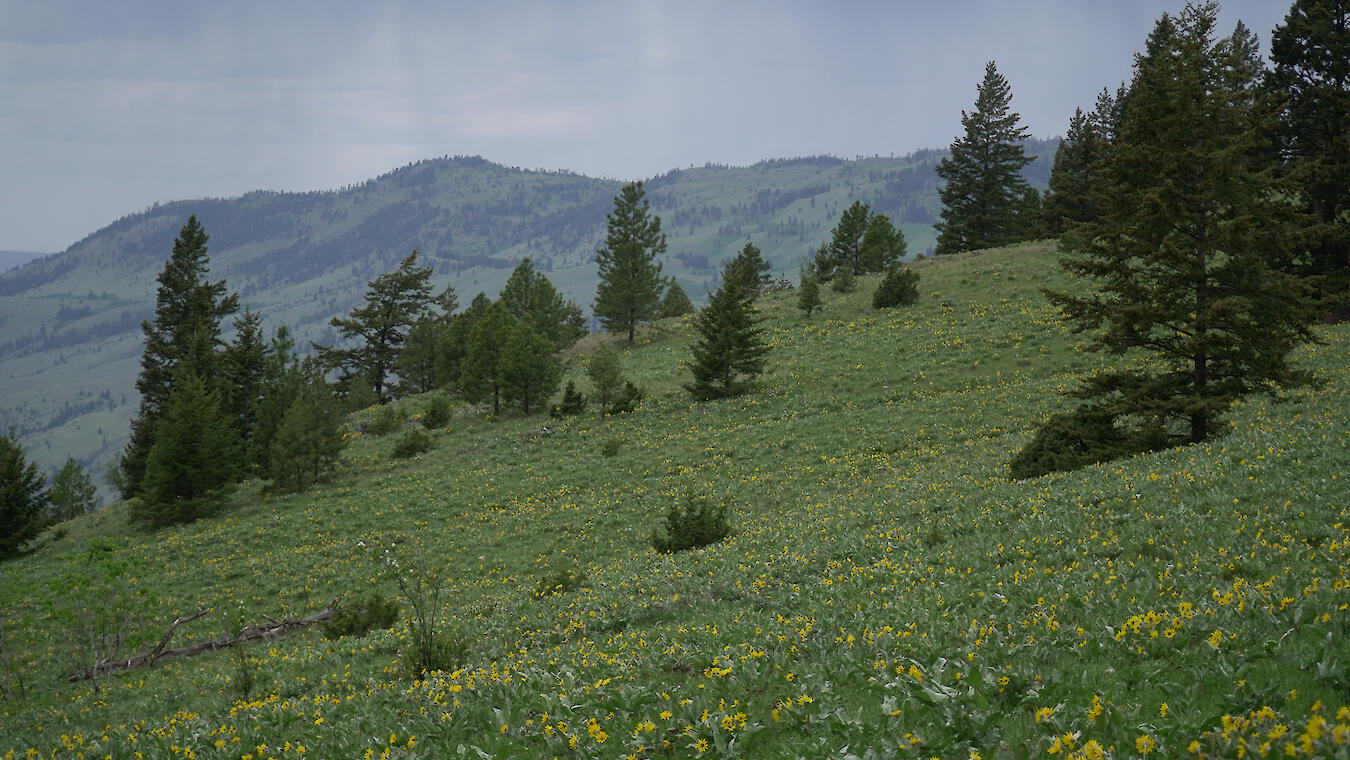 Kamloops to Williams Lake - The Unconventional Road Trip
Early this past spring, Mark and I were lucky enough to travel to Kamloops and Williams Lake to explore these two trail networks that neither of us had visited since 2016! The following trip itinerary is designed around a week-long road-trip, with 6 days of riding and one day of travel/rest. Here is a link to a Google Map of the route and places we rode.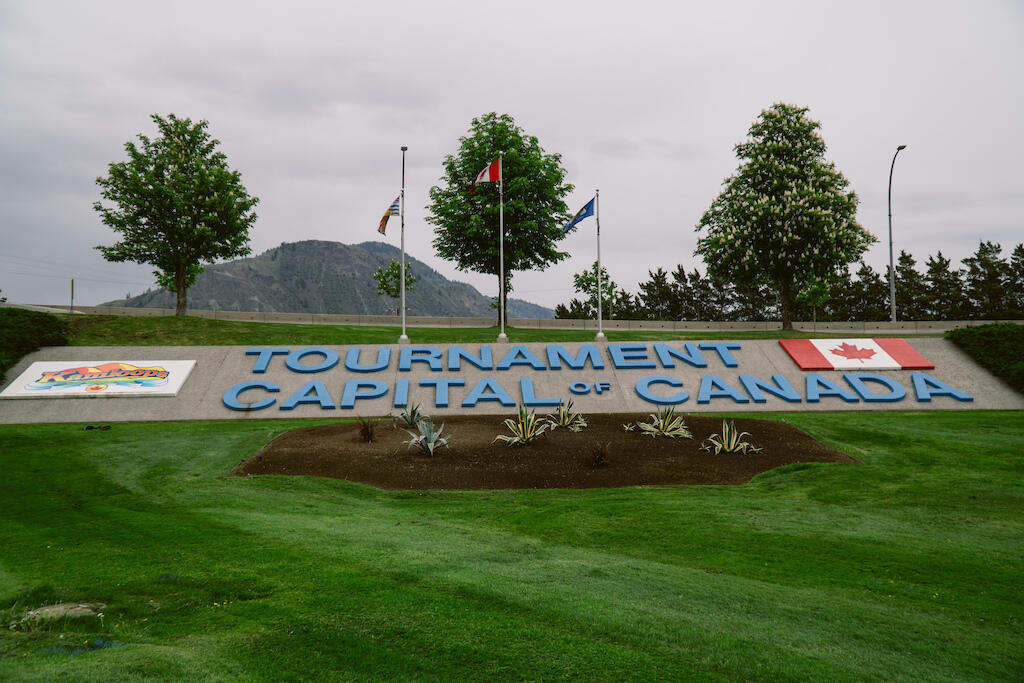 Kamloops, B.C.
There are four main trail networks surrounding Kamloops, which gives you more trail choices than you can ride in a long weekend. In this itinerary we gave it our best shot to distill things down to a manageable 3 day hit list.

An important note about riding in Kamloops: spring comes early to the desert! If you are planning a riding trip in this neck of the woods, it's best to do so earlier in the season to be safe. We set out for the second half of the May long weekend and it was already pushing it, with some of the more sun-exposed trails already showing signs of summer. According to the locals, late April into early May are PRIME TIME in Kamloops. Remember, this arid climate means that riding during peak sun hours, even earlier season, is not recommended.

Kamloops Social Ride Nights
Kamloops has a healthy local riding scene, with several different trail/riding groups in town. The Kamloops Bike Riders Association (KBRA) and Dirt Chix, the local ladies ride group, both host weekly ride nights. On Wednesdays, the KBRA holds rides that are subdivided by ability and followed up with a fun tailgate BBQ Party. Dirt Chix have their ladies nights on Thursday, in a fun welcoming manner suitable for everyone from beginners to advanced riders. Both groups do typically take a break mid-summer, so be sure to check their Facebook Pages for exact dates and locations. Sadly we only found out about these fun events from some locals after we had just missed that week's rendition, but they sounded damn cool from the accounts we heard, so we would highly suggest you check them out if the timing lines up.
Day 1
We left Whistler early one morning after a bit too much partying, bound for Kamloops. There seems to be a theme this year where we end up exclusively driving the Duffy Lake Road hungover as sin. As we have mentioned before, this is NOT recommended.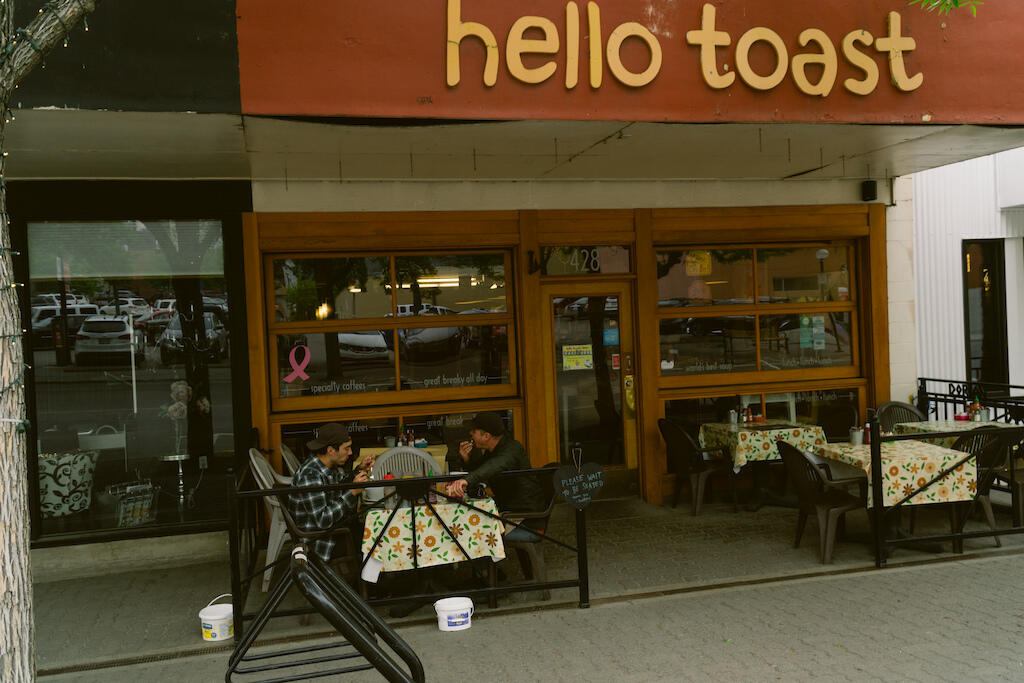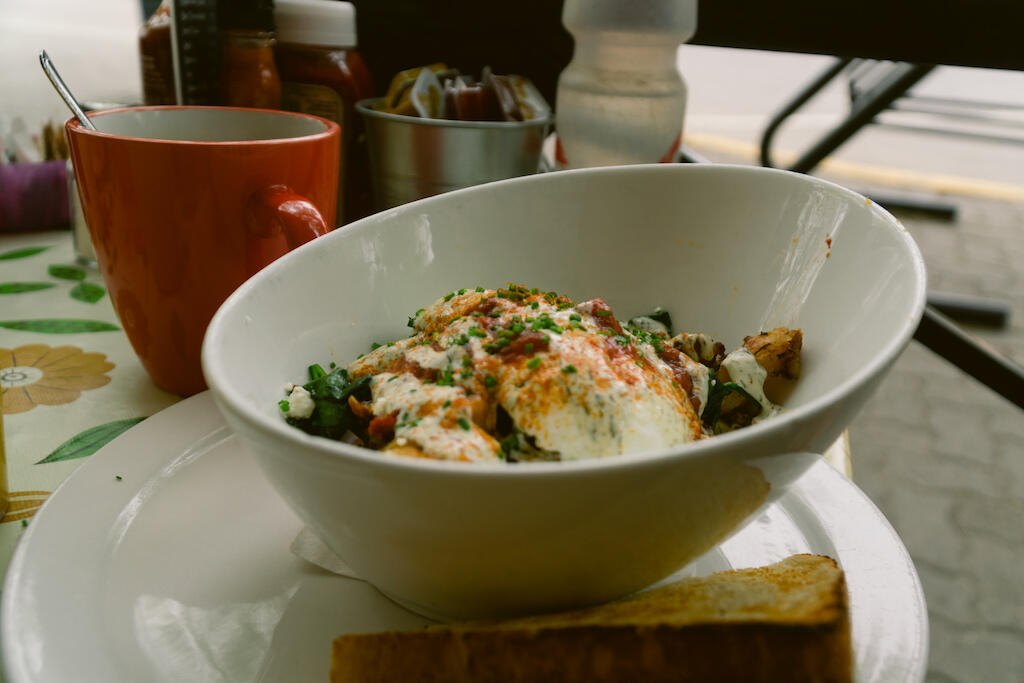 Once in Kamloops, our first stop is almost always Hello Toast. The local cafe serves our favourite breakfast in town and is open daily from 7:30am-3pm, except for Sundays when they open at 8. Cayenne in the Rain is the only thing we order off the menu, I ate it 7 mornings in a row once and loved it every time! By the time we were all fed the mercury was creeping into the low 30s, so we decided it would be wisest to find somewhere shady and chill until the weather cooled down.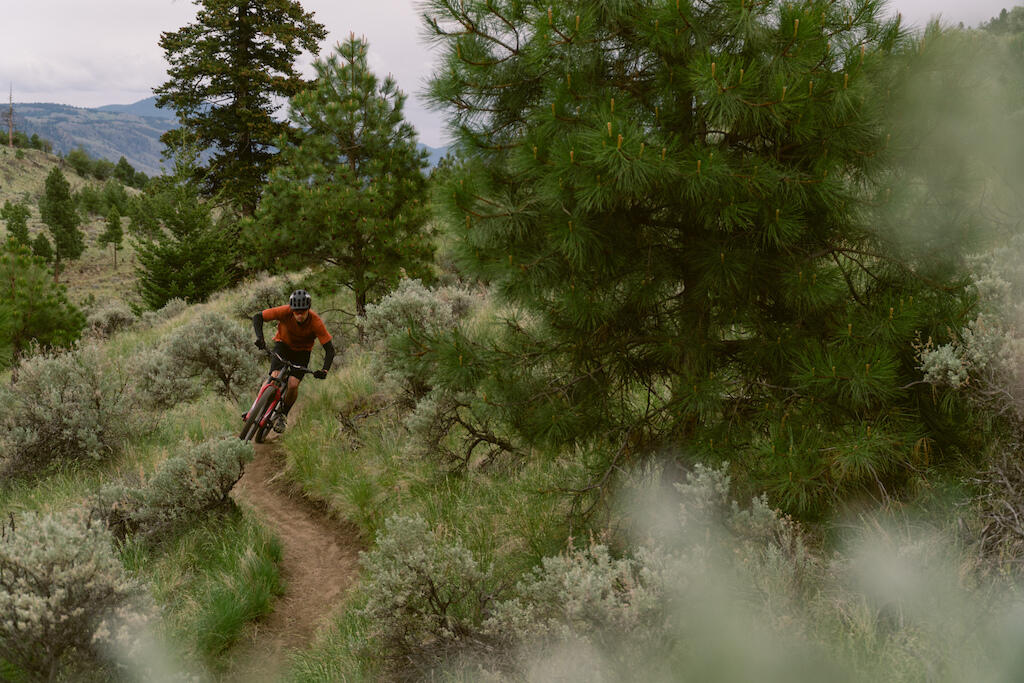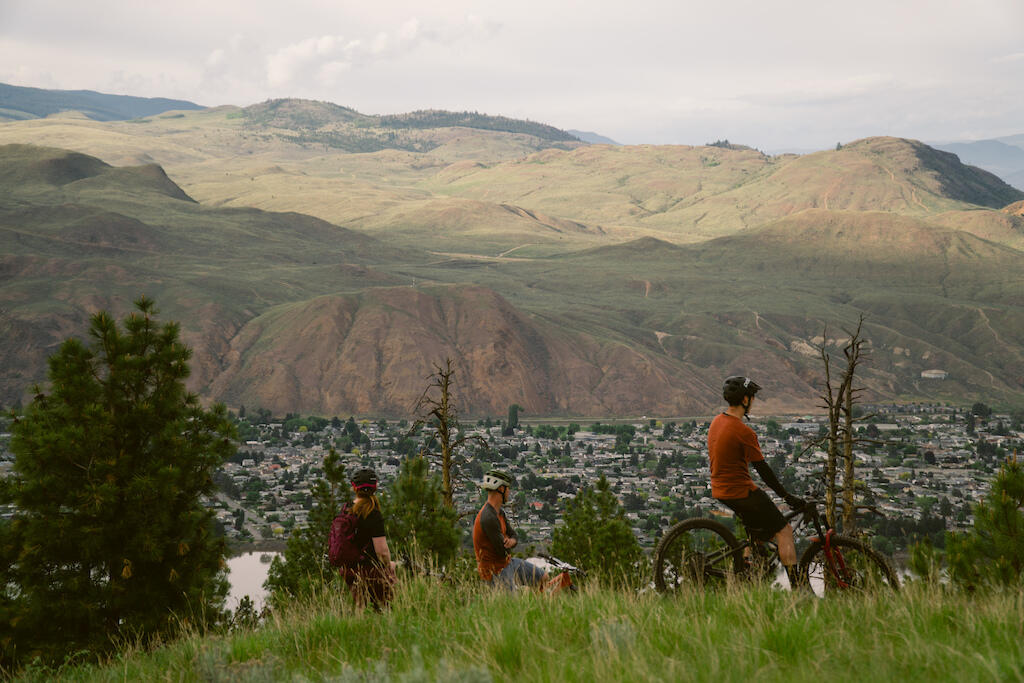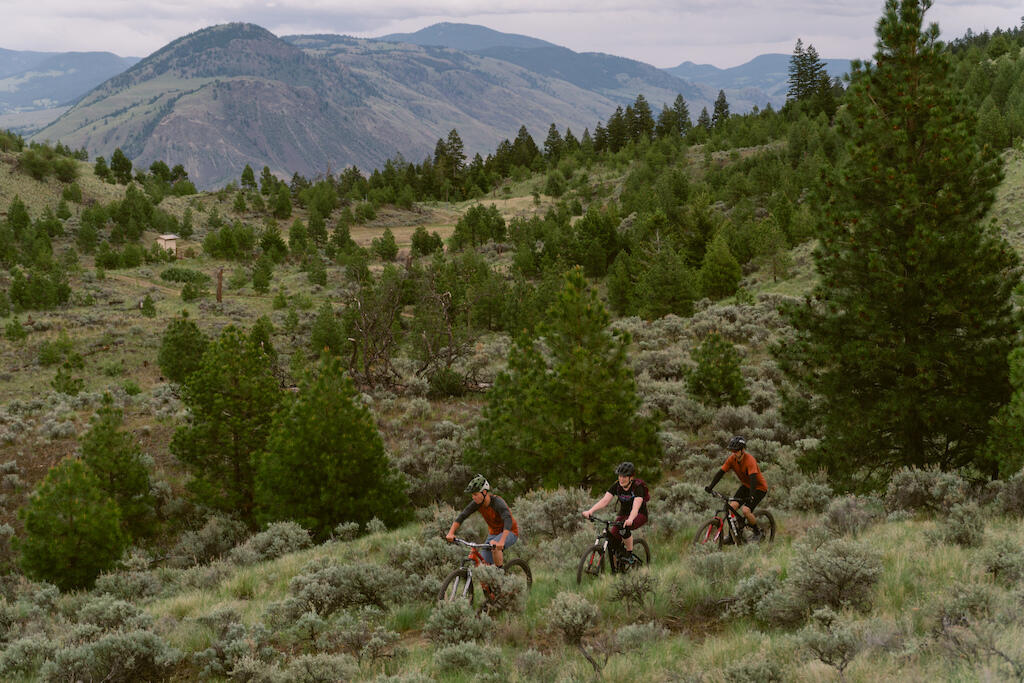 Once the temps had cooled off a bit, we headed to Kenna Cartwright Park to spin our legs and get accustomed to the desert-like terrain. The great thing about Kenna is how low commitment the laps are. None of the trails are too long, and they can be looped together easily to curate a ride that is as quick or involved as you choose. If you're feeling a bit tired, or just not as fit as your pedal smashing friends, no worries, it is easy for you to duck out to the car early. Your friends better hope they brought enough beer.

For your post-ride dinner, we would suggest either Jacob's Noodle and Cutlet, for something light and quick or The Noble Pig for heartier pub fare and local beers. Both are great, so it really depends on how far you rode or how hungry you are.

Accommodation options are aplenty in the tournament capital, with something to fit every budget. A quick search of your own will yield a dizzying number of results.
Day 2
For your first full day in Kamloops, our ride plan is split up into a morning and an afternoon/evening ride; again providing a break from the heat of the day. Your morning ride will take place at Pineview and the afternoon ride will be at Harper Mountain. We are going to suggest camping at Paul Lake Provincial Park this evening as you will be riding on Harper on Day 3, so you will want to stock up on food, beer and any bike parts/spares you might need at some point today.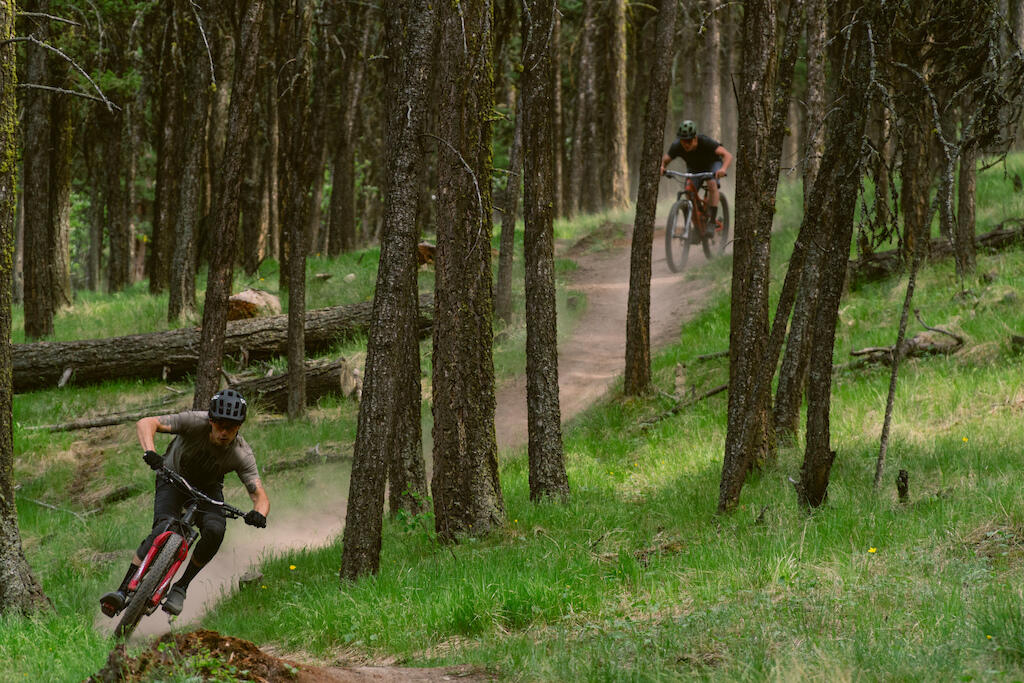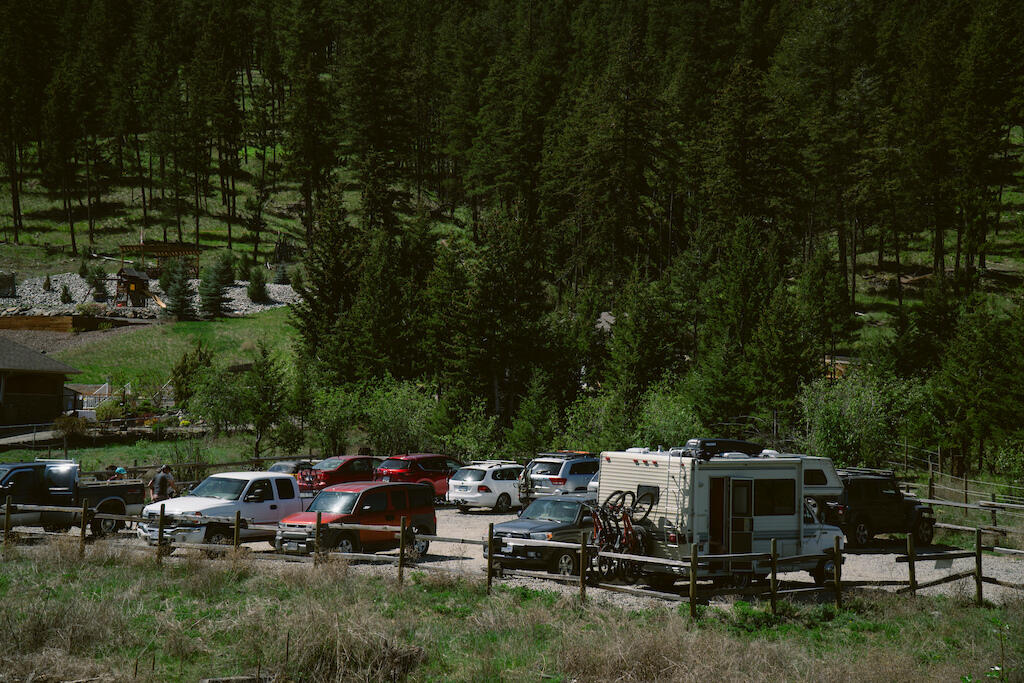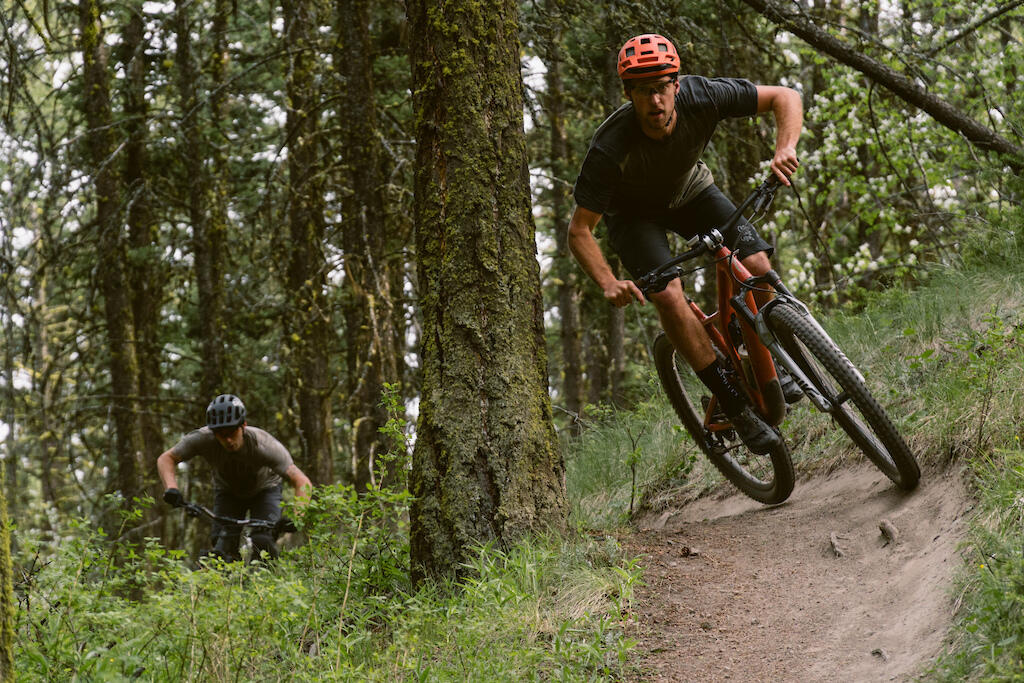 After breakfast and coffee (Cayenne in the rain round 2 anyone) head to Pineview. The network is directly across the highway from Kenna Cartwright and offers a bit more intermediate to advanced terrain than what you rode last night. We really enjoyed Mikes, Rodeo and A Blaze On The Hillside. If you are looking to keep pedalling after these three laps, Beer Run is a bit farther out the ridge and gives you a fun line back down to the car.

After this ride, we would suggest grabbing some lunch, before heading to the grocery store to stock up for dinner and tomorrow's breakfast. Never make the mistake of going to a grocery store unfed after a ride.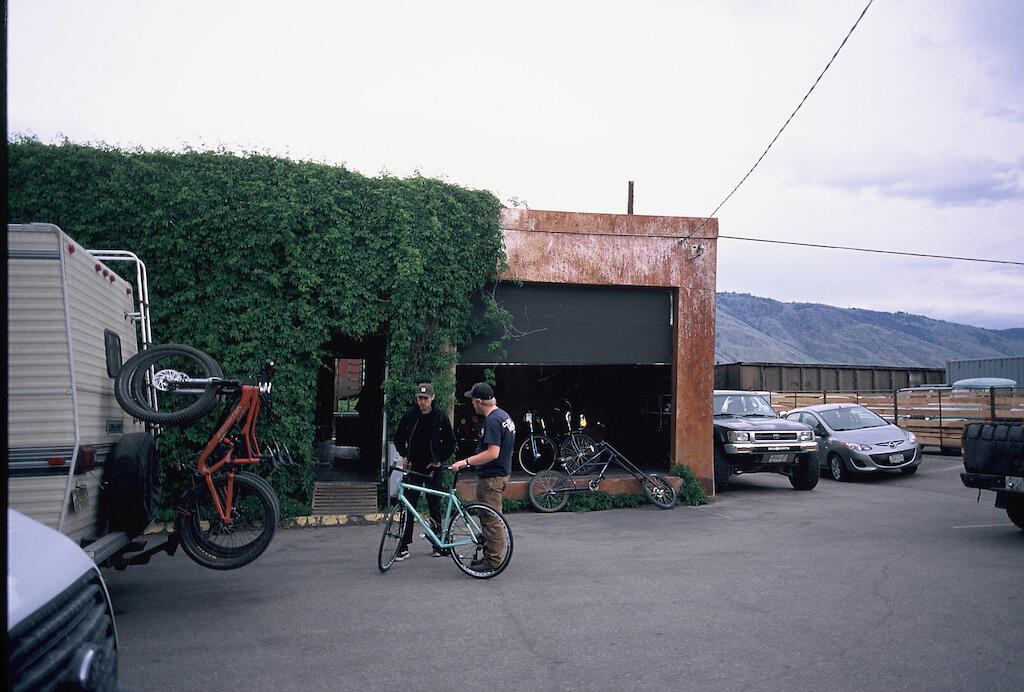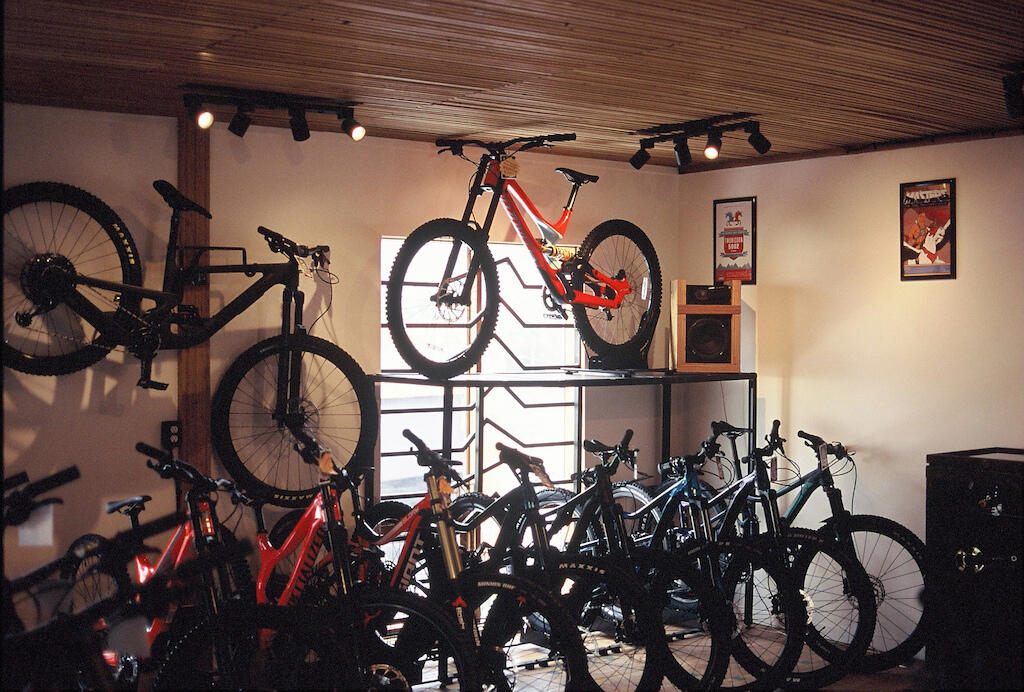 We rolled by Bicycle Cafe, one of the local bike shops in town, to stock up on spare tubes, trail knowledge and a sticker for the RV before we made our way out to Harper Mountain. Paul Lake is a great place to hangout as you're waiting for the heat of the day to burn off. We suggest setting up camp before riding, as once you start, you're liable to want to stay out until dark. As an added bonus, the campground has a free RV Sani-Dump station and water fill site.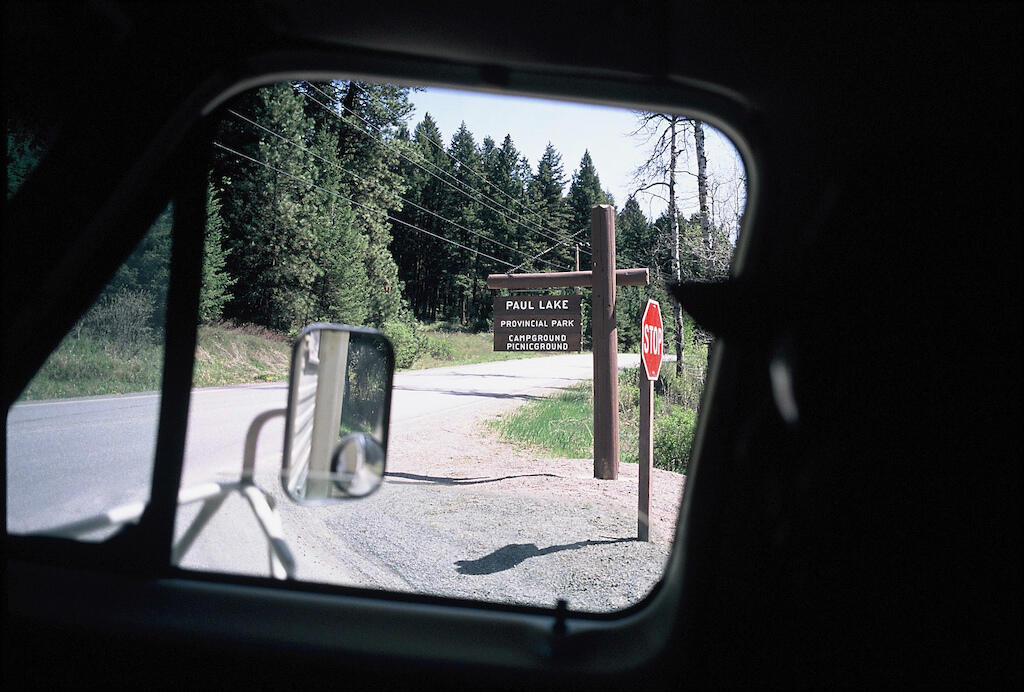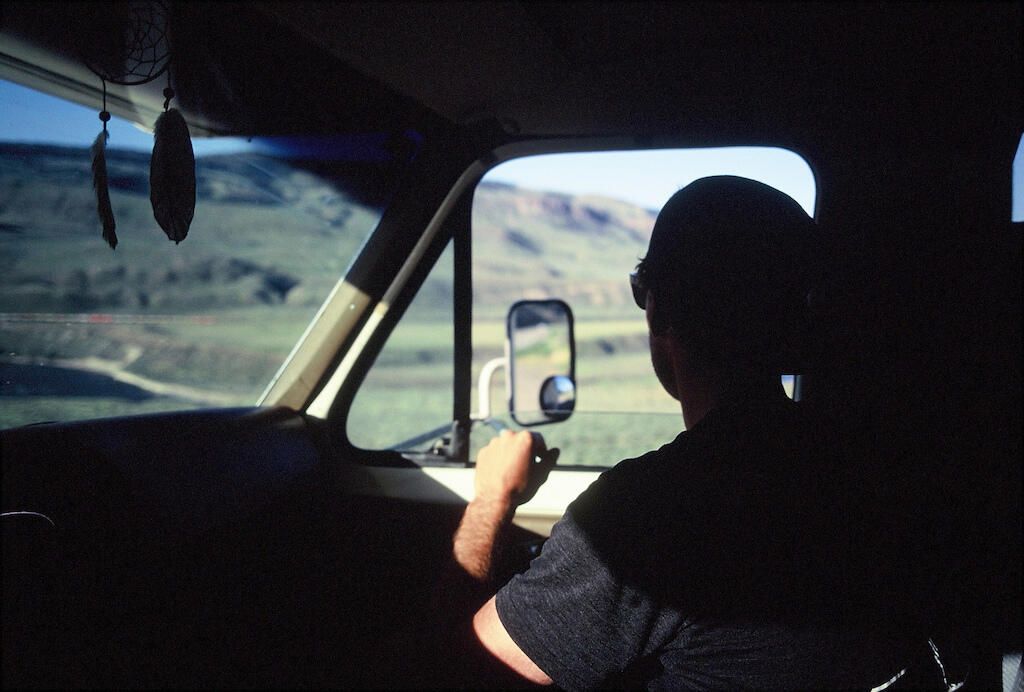 Harper Mountain is our favourite riding zone in Kamloops. There is a great variety of trails from the machine built flow of Easy Rider, to the high-speed descents of Unicorn DH or Pimpernot. Due to the high-speed nature of this riding area, we like to lap the same trails a few times over, via shuttle or pedal power, to get a feel for where you're going. It takes us at least 2 or 3 laps before we are really able to open it up and feel moderately comfortable going Kamloops speed, aka FAST.

You will be riding this mountain tonight, and tomorrow morning, so your best bet might be to divide and conquer. We like to warm up on a lap or two of Lower Easy Rider before heading back up to ride Unicorn DH. After you have lapped Harper to your heart's content, head back to the campsite to relax, jump in the lake and enjoy a few cold ones, god knows you deserve them.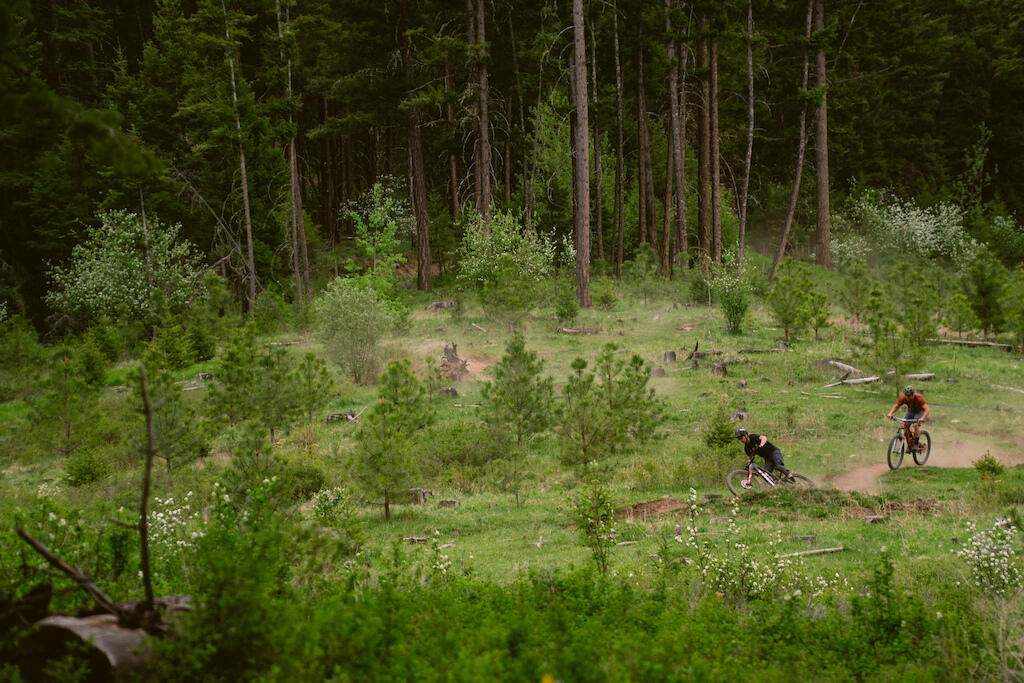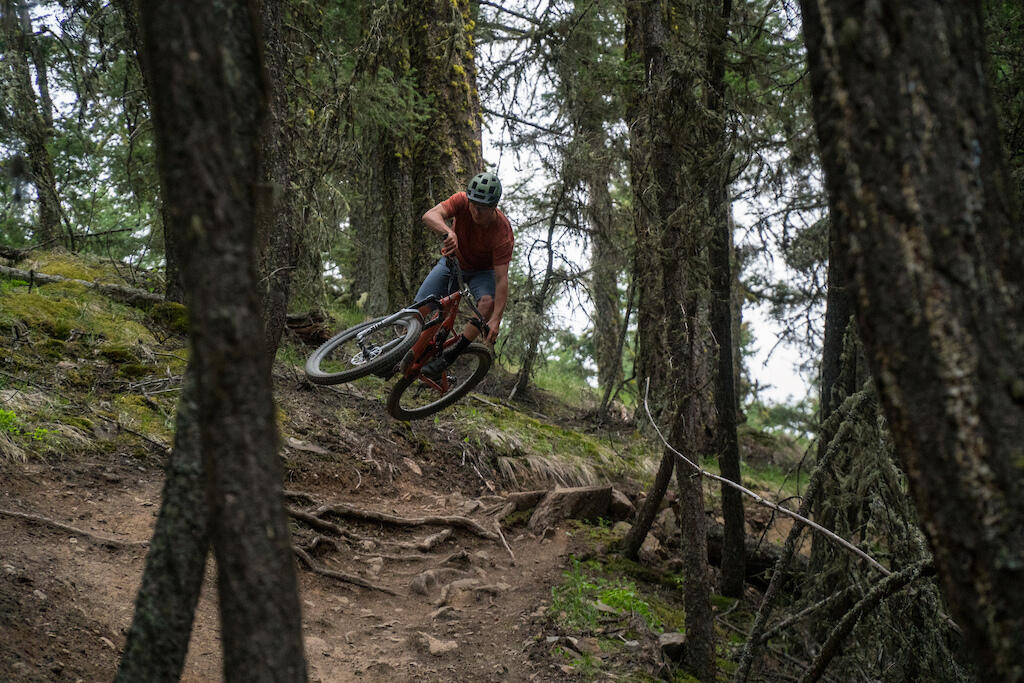 Day 3
This is your final day riding in Kamloops and includes some travel at the end of the day, so you better plan accordingly. We would suggest getting up pretty early and packing up camp in order to sneak in some more laps at Harper. Don't do what we did and leave Nate's for your last run, because as soon as you finish you will want to ride it again!

There is a new single track climb trail called Ket-R-Done at Harper that avoids the brutally hot, dusty road. It's a bit of a nicer way to ease into your morning than a grunt up the road. We were very impressed with the handiwork of the builders, how aesthetically pleasing it was AND how well the single track flowed. For those looking to add more cheeseburgers to their cheeseburger counter, there is a bonus segment, called Chase On, which loops out to a viewpoint off of Ket-R-Done. It's a bit of a detour, but a great way to start your morning.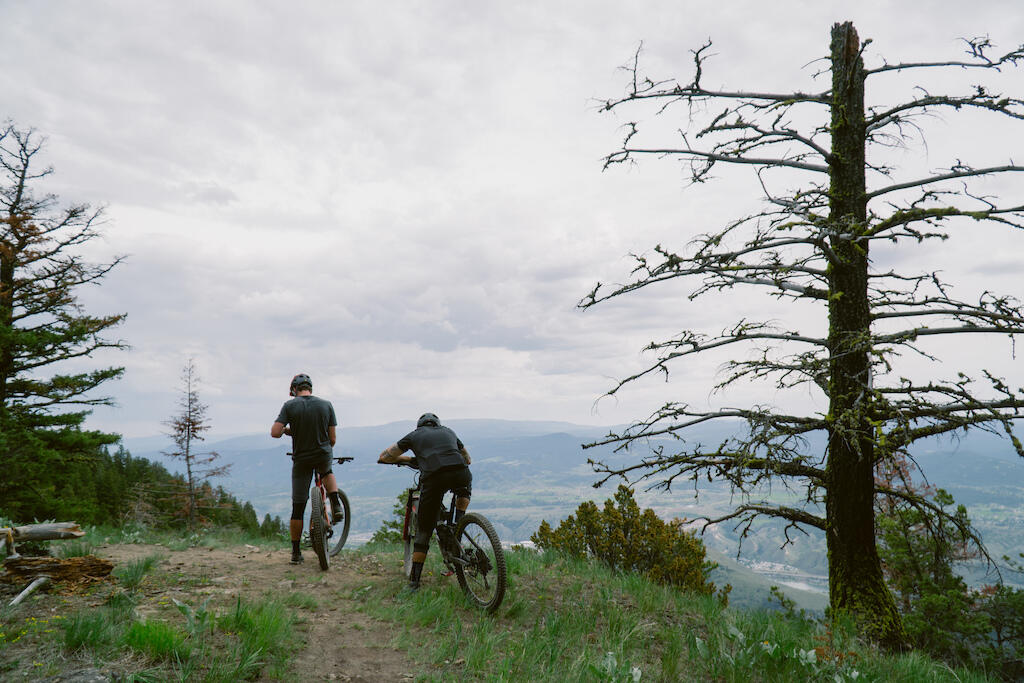 After wrapping up your ride, we would suggest heading back into town to restock on water, food and beer before heading over to the storied Kamloops Bike Ranch for your final ride. Famous for its features in countless films and photos, this place oozes mountain bike history. The first time you see Matty Miles' Mega Hip, or Hunter's Bar Drag Corner in person, you should get goose bumps.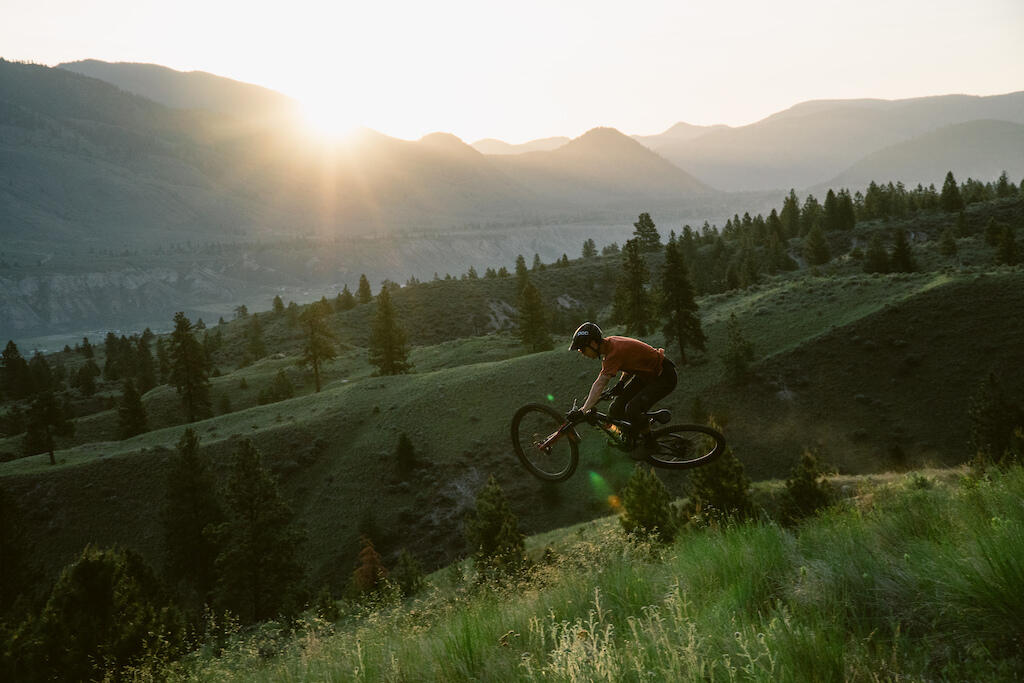 If jumps are not your style, don't fret. Contrary to popular belief, there are trails without jumps at the Bike Ranch. We lapped Three Amigos a few times and had a blast trying to no-brake our way through as many consecutive turns as possible.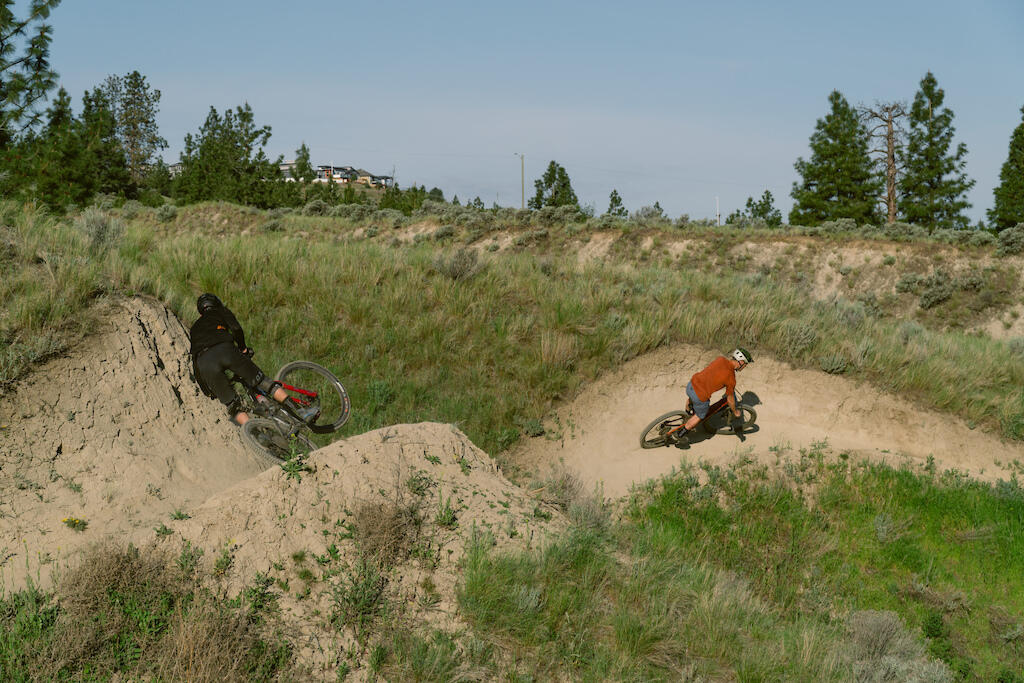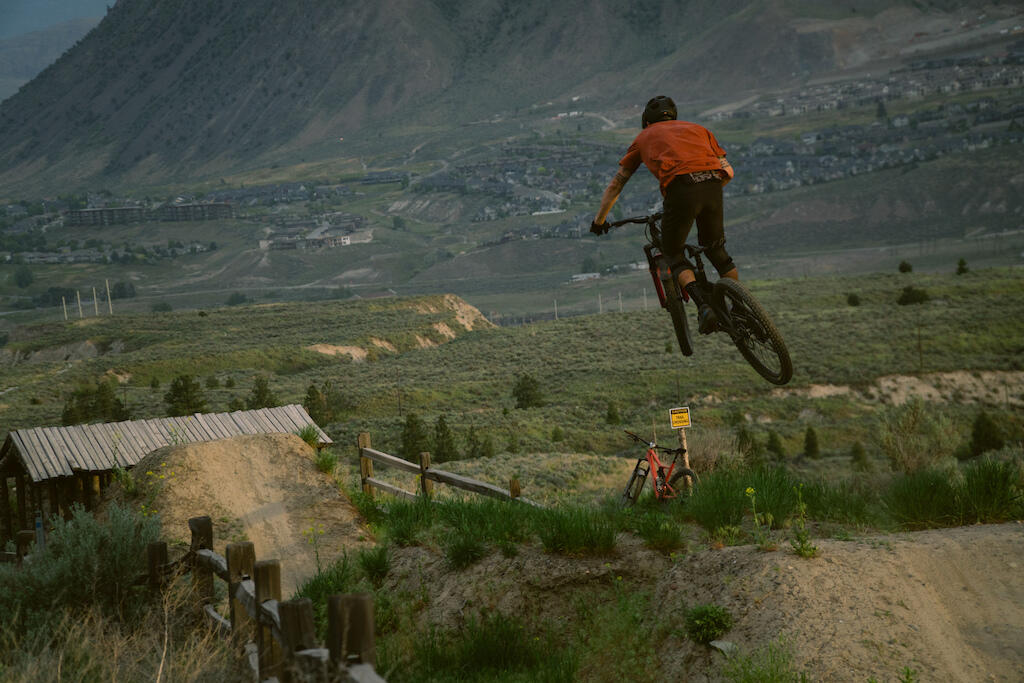 After you have sent, or not, it's time to pack up the car and head towards Williams Lake. Unless you decide to splash out and stay at the Cariboo Lodge, you will be camping the next two nights, so be prepared for everything this entails. Both of the sites you will be staying at are primitive, with only drinking water and pit toilets. BE SURE TO PROCURE BUG SPRAY OR BUG NETS. I grew up in Ontario, the land of black flies and big mosquitos, so listen when I say the mosquitos in the Cariboo are no joke. These things are so large you're liable to get light headed after one bites you.

If you're feeling energized, and prepared for 2 nights of camping and riding, we would suggest making the push to Desous Mountain outside of Williams Lake. The drive from the Ranch to Desous is only 3.5h and once there, you are at the base of the trails you will be riding for the next two days.

If you are feeling a bit sluggish, we have built-in a bail-out option in Clinton, an hour and a half down the highway from the Ranch. If you decide to stay in Clinton, we would suggest getting dinner at the Cariboo Lodge, the homemade food is the perfect portion size for a hungry group of mountain bikers. And, you can either stay here for the night or head a few minutes down the road to Downing Provincial Park to camp.
Williams Lake
Williams Lake is located in the heart of the Cariboo. A hub for the forest industry, The Puddle is home to hard-working, fun having folks. When they aren't working the locals are out playing, and playing hard.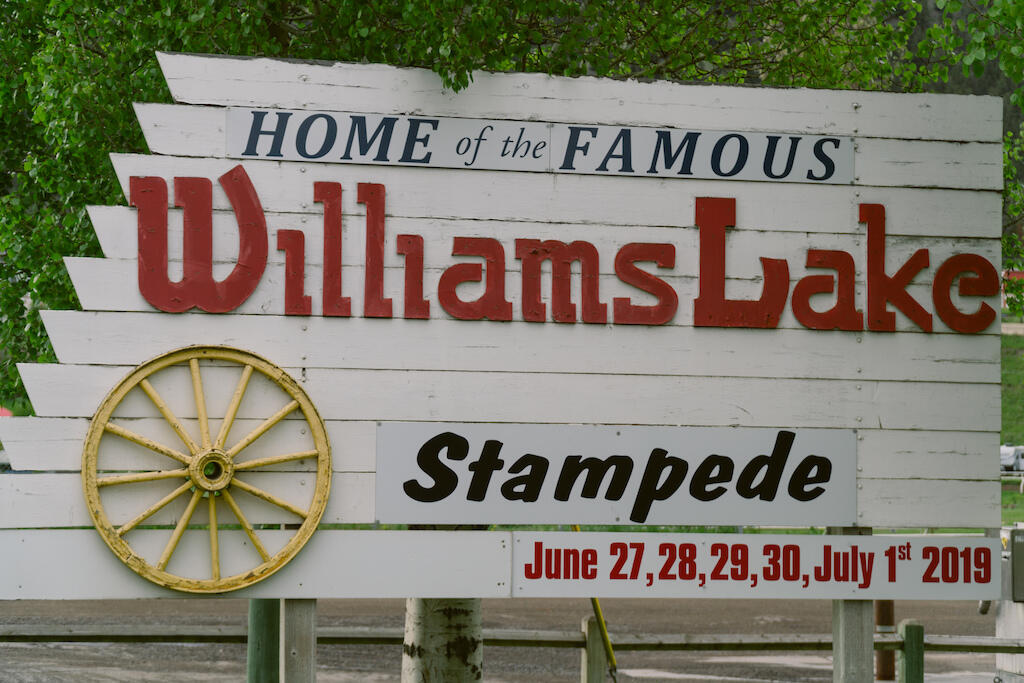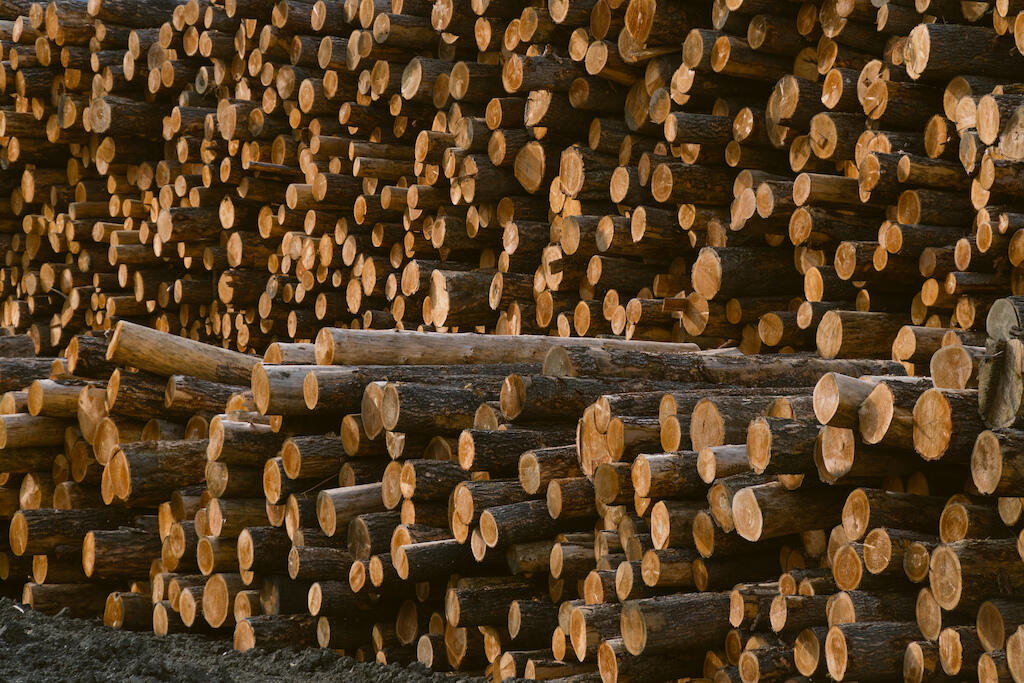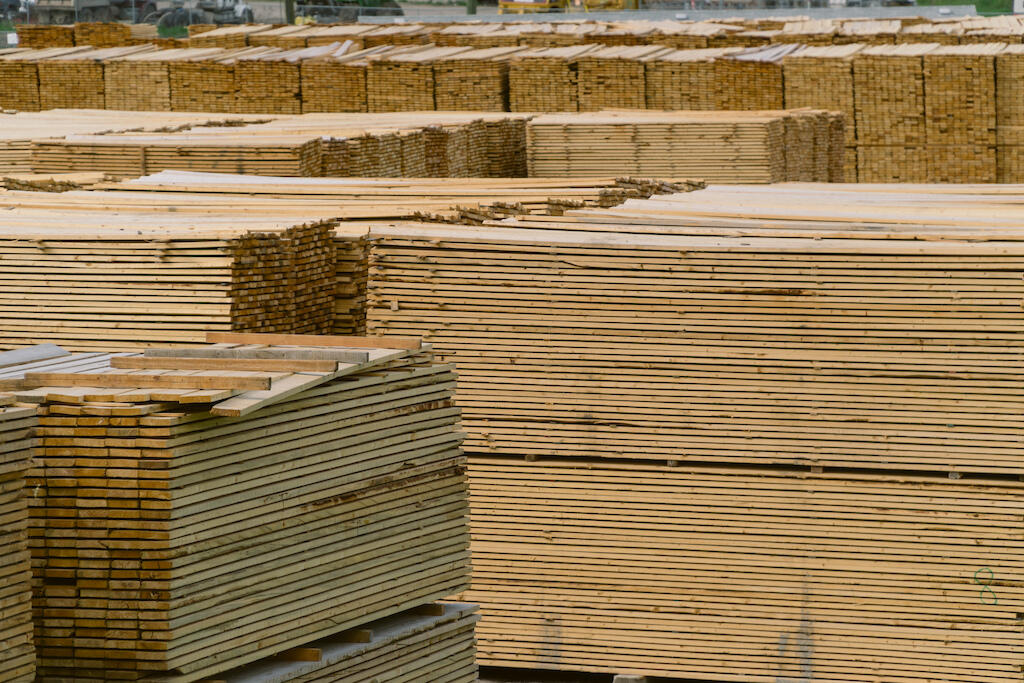 Day 4
Whether you are waking up at Desous, or down the road in Clinton, your day will look pretty similar. If you only make it to Clinton, we would suggest hitting the Cariboo Lodge again for a mean, stick to your ribs breakfast that should give you enough energy for your drive North and today's ride.
If you do get to Desous, today would be a great day to have a chill morning, sleep in, relax and hangout before drinking too many coffees before heading up the mountain.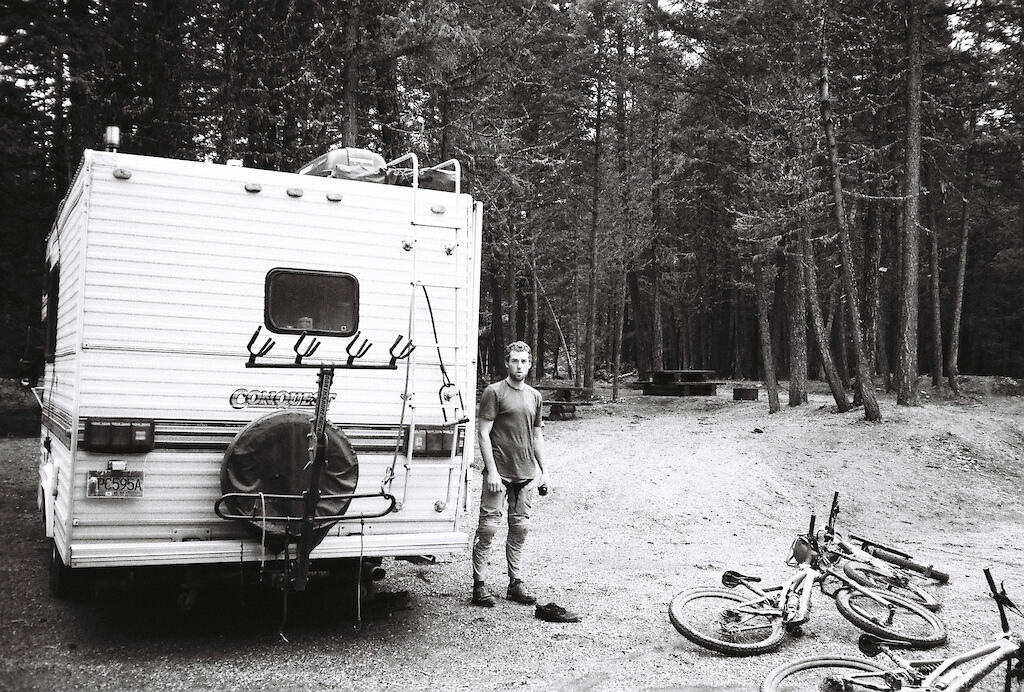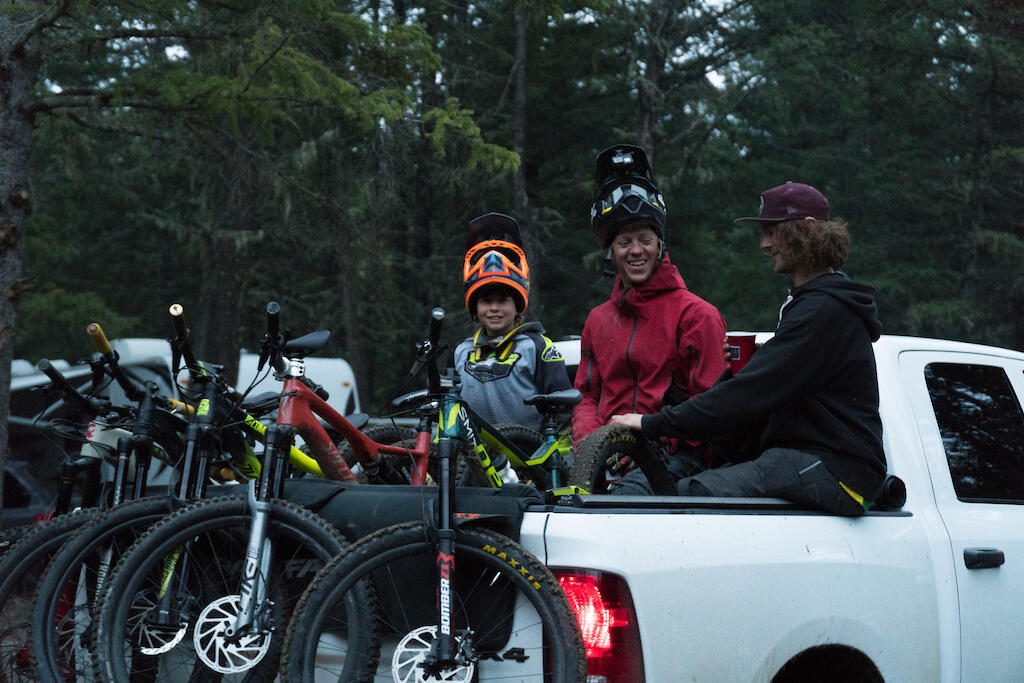 Most of the locals shuttle Desous. Lucky for us, there was a huge crew of riders assembling as we rolled in who quickly offered us beers and welcomed us into their trucks for a few laps. Cariboo hospitality is bar-none, we certainly weren't in the Sea-to-Sky anymore. We warmed up with Red Gate, which is the newest trail on the mountain. The upper section was FRESH, so fresh that we were getting loam face shots and had to stop a few times on the way down to spit out mouthfuls of dirt, from smiling too much.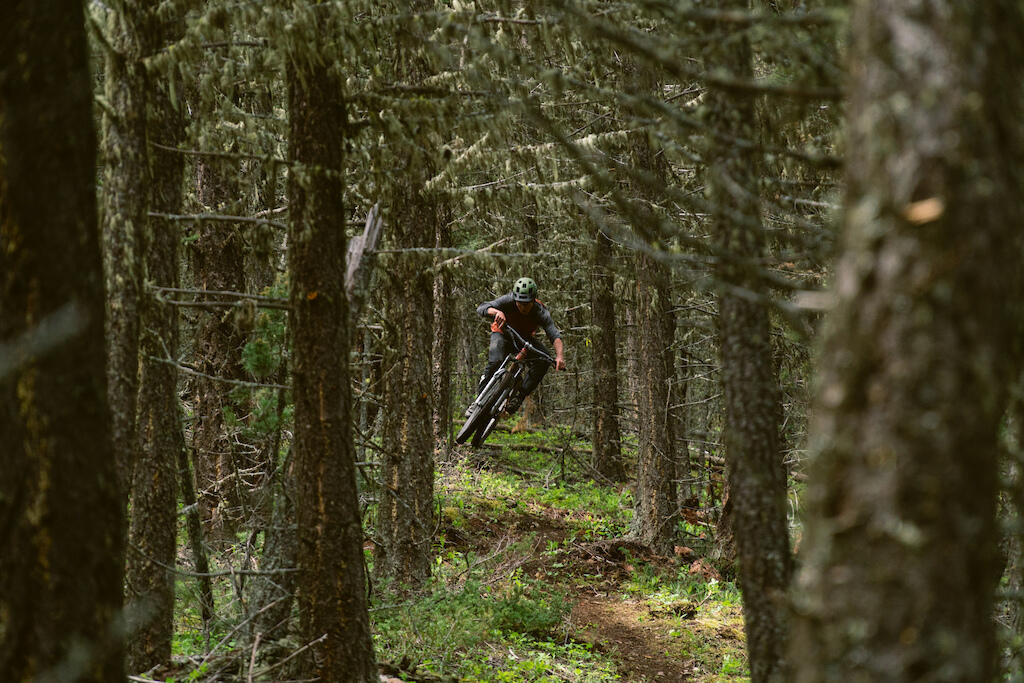 Half way down, Red Gate transitions from a raw, natural trail to a machine built jump trail that falls somewhere between Crank It Up and A-Line. Despite being very new, and still pretty soft, the line flowed quite well. Caution, there are some mandatory gaps, including two small road gaps. The jumps do run at trail speed and the case pads are friendly but it is still advised to look before you leap.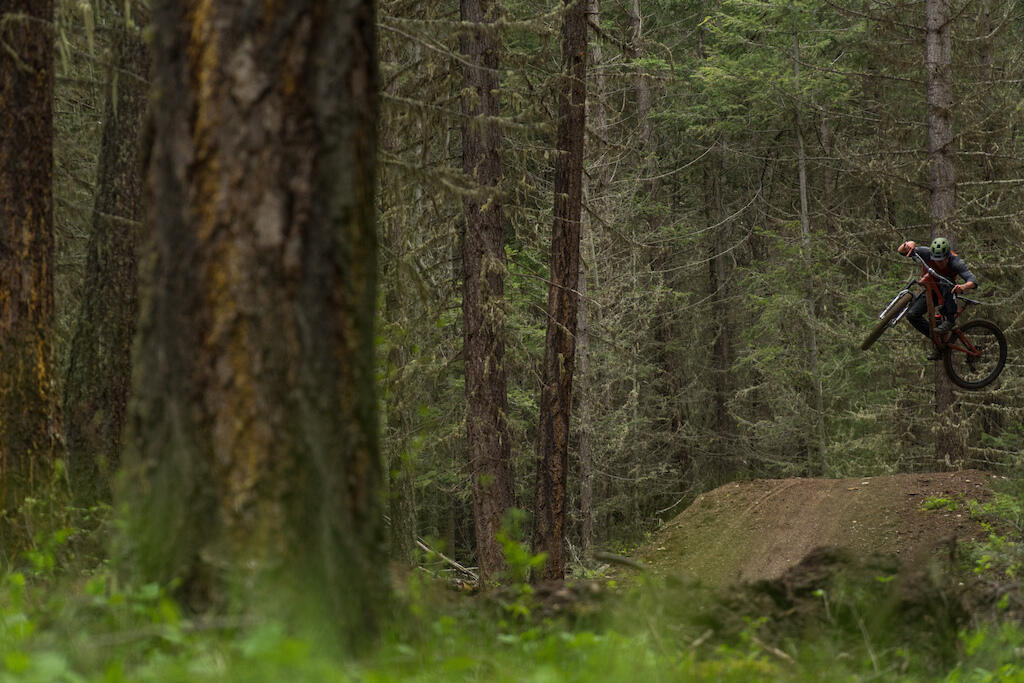 If you aren't into shuttling, or don't have a truck, you can climb to the top of the Eastside of Desous via a combination of FSR and trail. Shiney Badger is the new blue climb trail that ducks into the woods at the first switchback on the FSR. We would highly recommend using this trail, especially in the wet, as the muck on the road makes the climbing very slow and overly exhausting. After riding the Eastside until your hands hurt, you're liable to be keen for a dip. About 45 minutes down the road is Chimney Lake Rec Site, which is a killer place to stop in for a dip, cool down and reset after a full day of riding. The Desous Mountain Trailhead does have a tendency of turning into a bit of a parking-lot party/bonfire on the weekends, so it's best to have an emergency bottle of whiskey or tequila on hand, just in case you find yourself up later than you expected. Don't worry, tomorrow's ride has at least 1100 meters of climbing in it to help burn off your hangover.
Day 5
Today at Desous has you exploring the Westside of the mountain before making your way back to town in order to ride Fox Mountain. If you're feeling up to it, we would recommend pedalling, as the shuttle logistics requires two trucks and a long retrieval, which is a total buzzkill at the end of an awesome ride.

Once you have made it to the top, there are three trails to choose from that drop down the Westside of the mountain. We would suggest So Long, as the name implies, it is the longest of the Westside laps, with nearly 900m of descending in just under 5km. The lower section of the trail was rebuilt in 2016 and drops you through a gully that resembles a roller coaster more than a mountain bike trail.

From the bottom of So Long you can climb back to the top via Shiney Badger, a new addition to the network as of 2017. This climb trail is steep and can be loose when dry, but the mosquitoes keep you pretty motivated to keep moving. Once back at the top, you have to make an executive decision. Either you drop down the Westside again, doubling down on the ride you've just done, or head back down one of the now familiar trails on the Eastside, back to your camp and vehicle.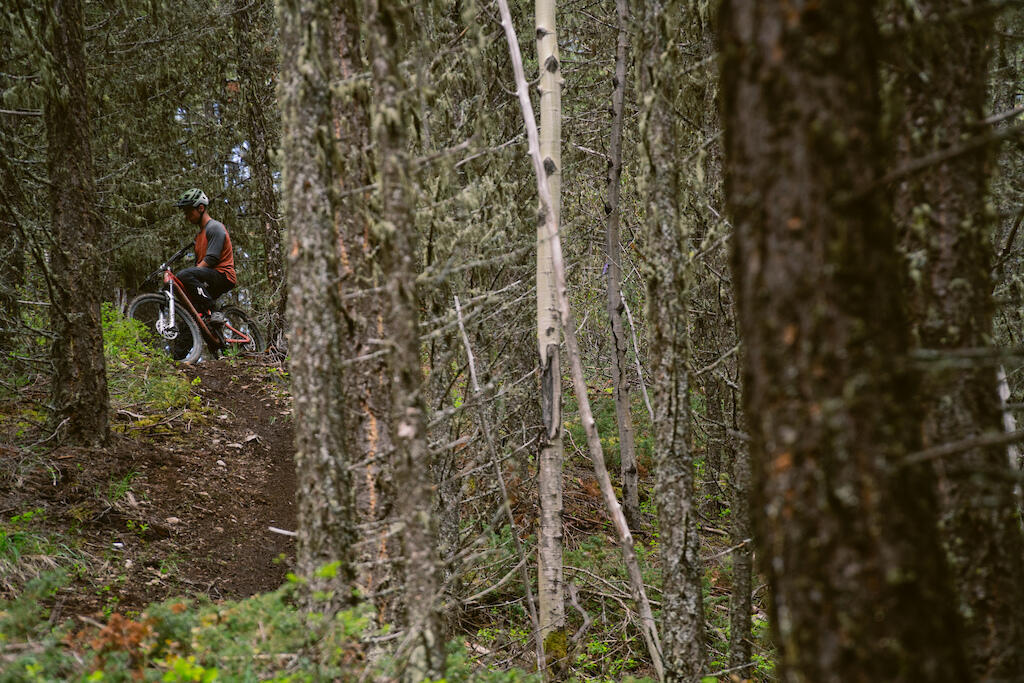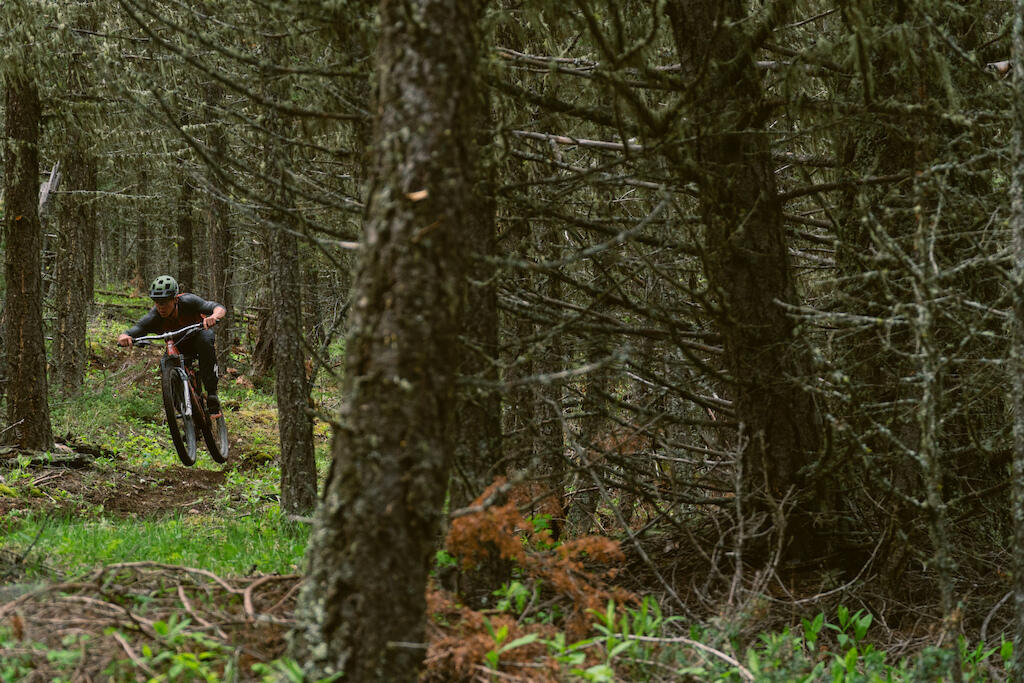 If you do decide to head back down the Westsyde, we would suggest riding God Speed. This trail is advised for expert-level riders, with some fun natural jumps and wicked fast sections of trail. Like every climb, Shiney Badger is easier the second time you climb it. Fox Mountain is located just outside of Williams Lake, with some of the best views of the town. It seems like the go-to for low commitment, before and after work rides. This Trailforks link shows some of our favourite trails (AK-89, Aflow Daddy and the newly built GILF) to lap.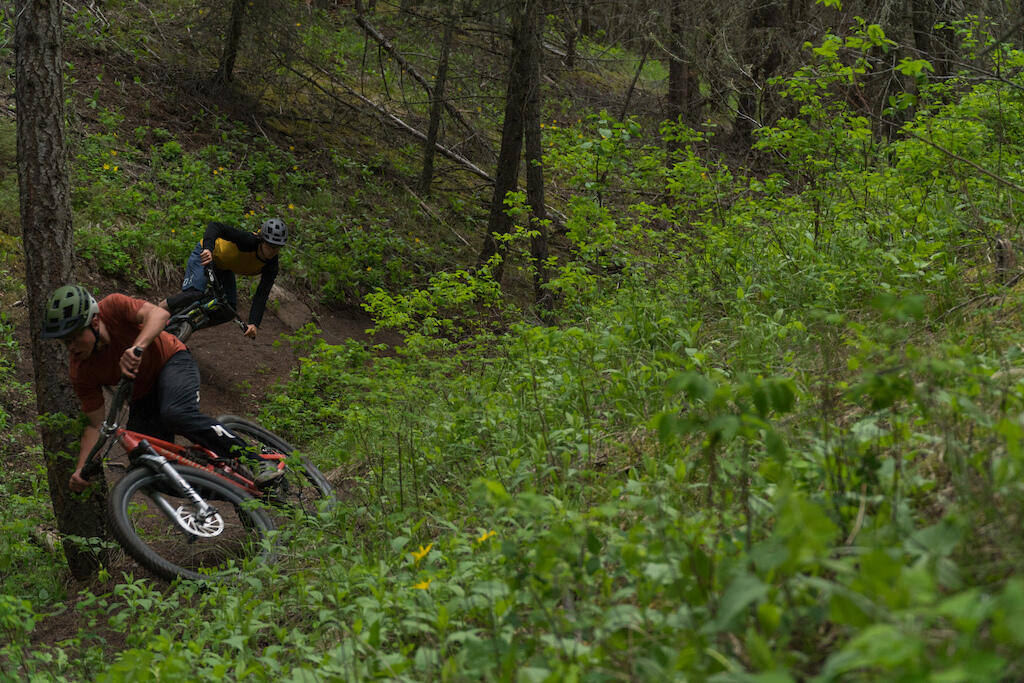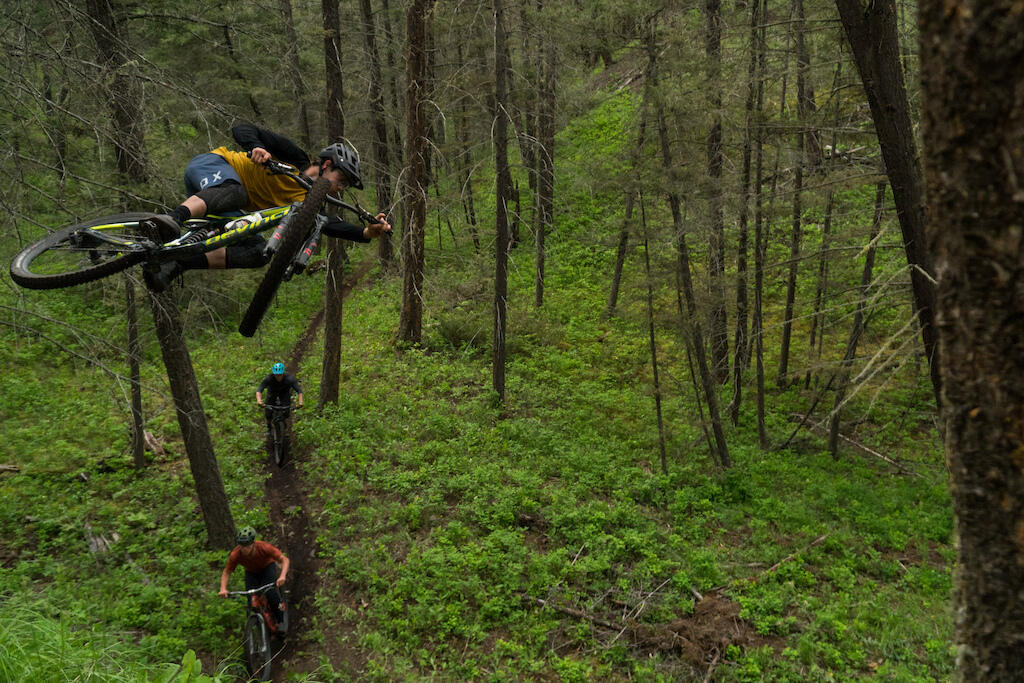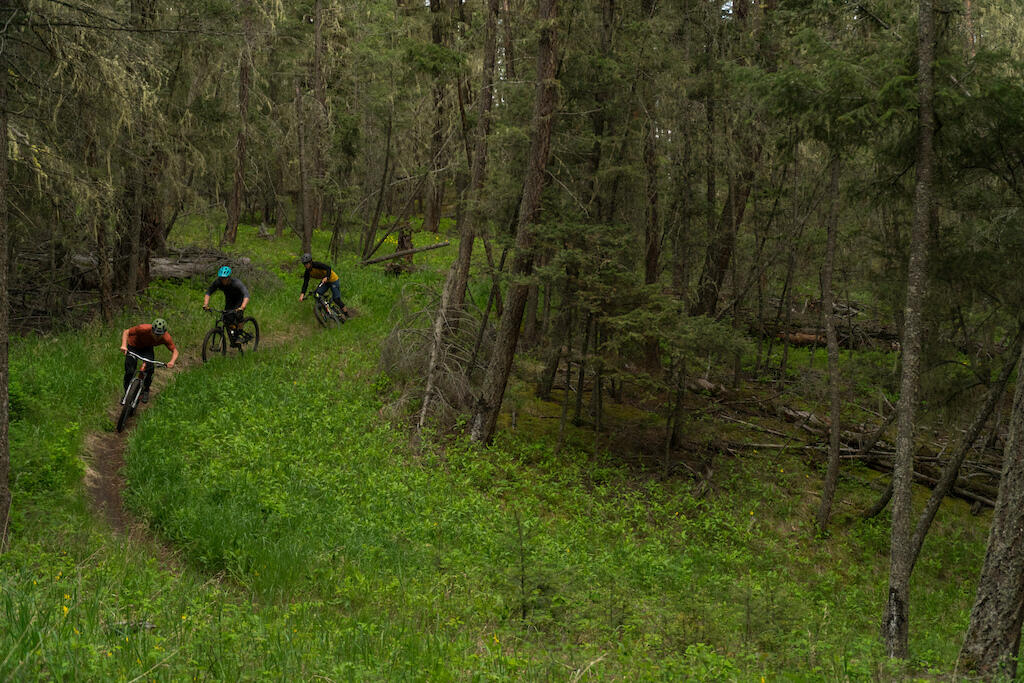 After your ride, head back into town for some grub and well deserved beers. Today was a hell of a day, especially if you managed to put down two laps on the Westside of Desous!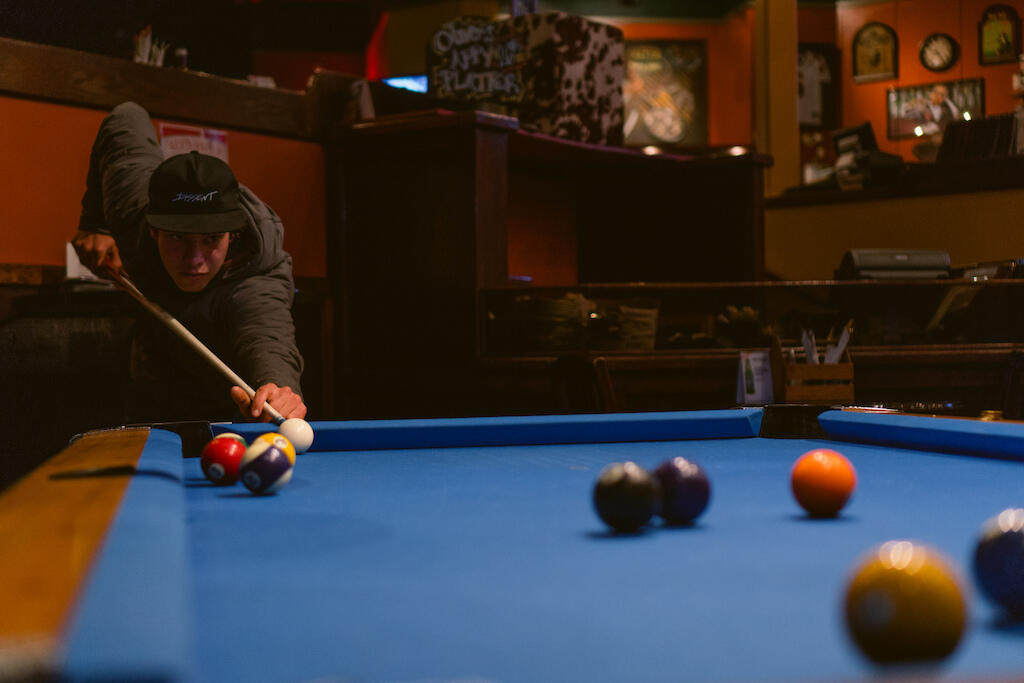 Oliver Street Bar and Grill was our favourite spot in town to grab beers and a post ride meal because of its welcoming staff, quick service and reasonable prices. Plus they have a pool table.
Day 6
This is your last day riding in the puddle, so it's time to hit the other two major riding areas in town, Southside and Westsyde. Chances are your body is still feeling yesterday's ride, combined with the previous 4 days of riding, so best to fuel up before the day's final push. We hit the Gecko Tree cafe for our morning feed, they have killer vegetarian breakfast options, along with the usual classics and the owner has been a supporter of riding in the community for several years.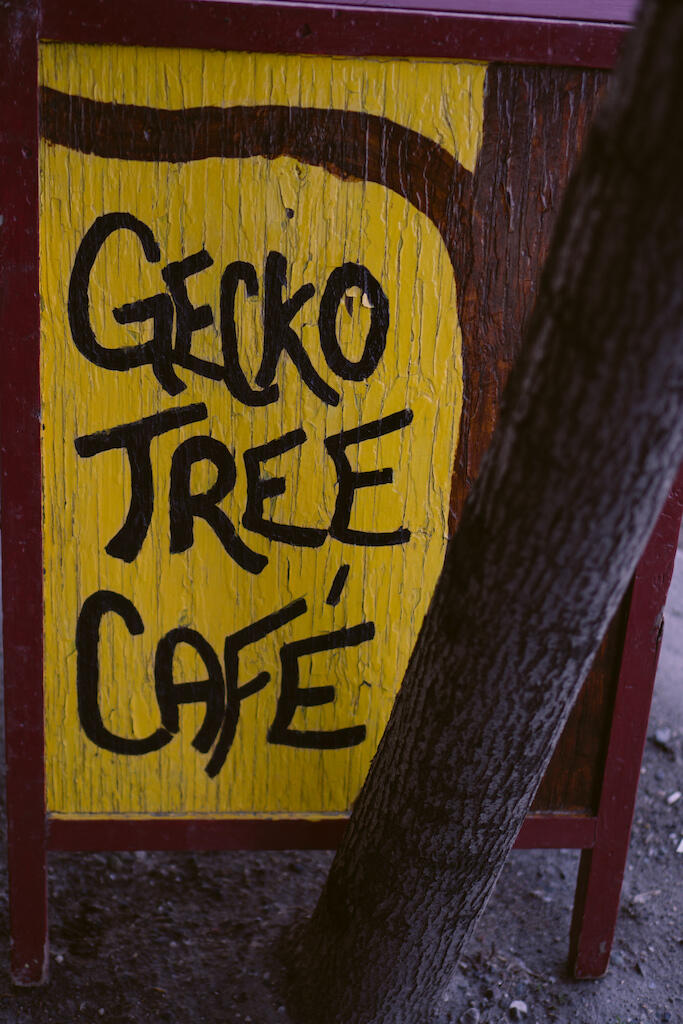 After breakfast, go get lost in the South Lakeside trail network to warm up your legs. We had a blast just riding around, not overly concerned with where we were going or where we ended up. This zone is largely an XC oriented trail center, with more sweeping lower angle trails, provided you are riding above the Southsyde FSR. Trails like Dick's, Rim Job and Cabin Loop are great to spin out your legs, without any overly challenging climbs.

Below the Southsyde FSR, the trails are downhill oriented with a steeper grade. Go ride trails like Radbitz or Stupid if you are looking for something a bit more gnarly. The trails weave in and out from one another in this area, making navigation a little tricky, so best to just go with the flow.

The final trail network of the trip is Westsyde, arguably the most recognized network in the Williams Lake area. We were lucky enough to time our final day in WL with the weekly Wednesday night shuttle from Red Shreds, so not only did we get a convenient ride to the top, we got some great local beta on trails. Our Wednesday night ride had a great mix of fast singletrack with some ripping corners, some classic Cariboo woodwork, jumps and a few steep shoots to finish it all off. Full ride details in the trailforks route here.
If you are looking for a more mellow Westsyde lap, check out Snakes and Ladders to Backdoor to Booga Wooga and Sweet Pete.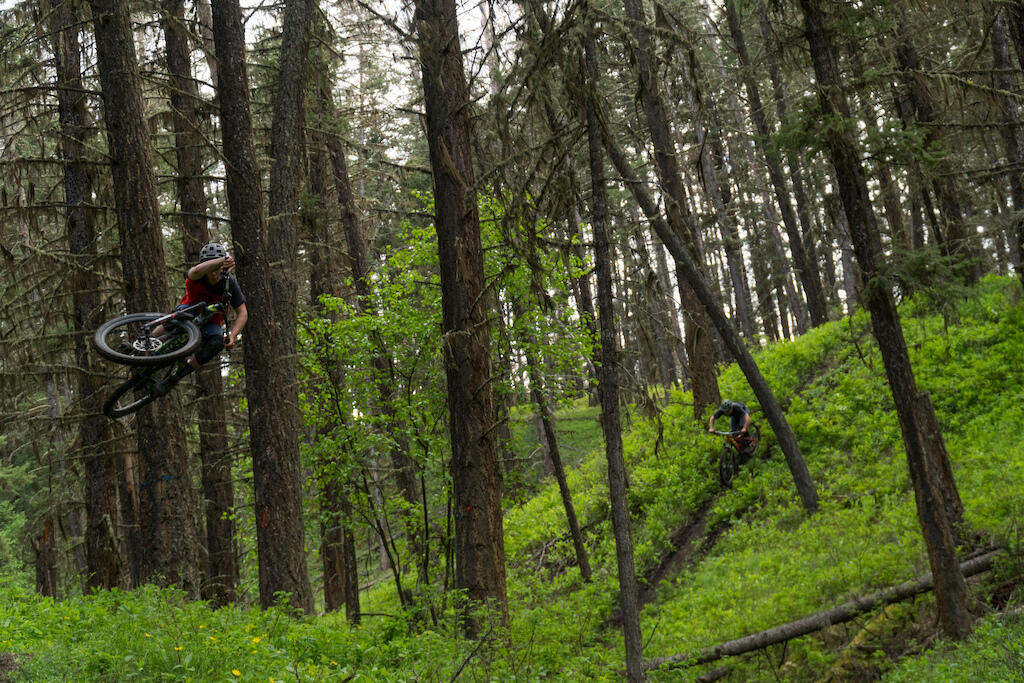 Most of the features on this trail are built in such a way that you can send them as big or as small as you like, as most of them don't have any gaps and have long landings. That being said, the fun police still suggest you look before you leap.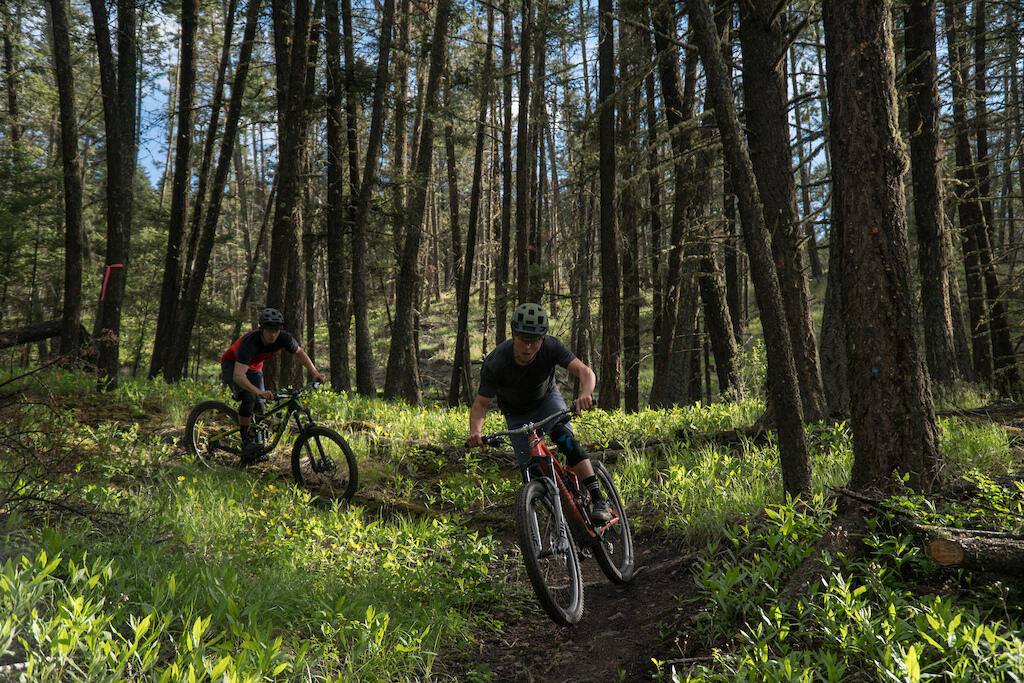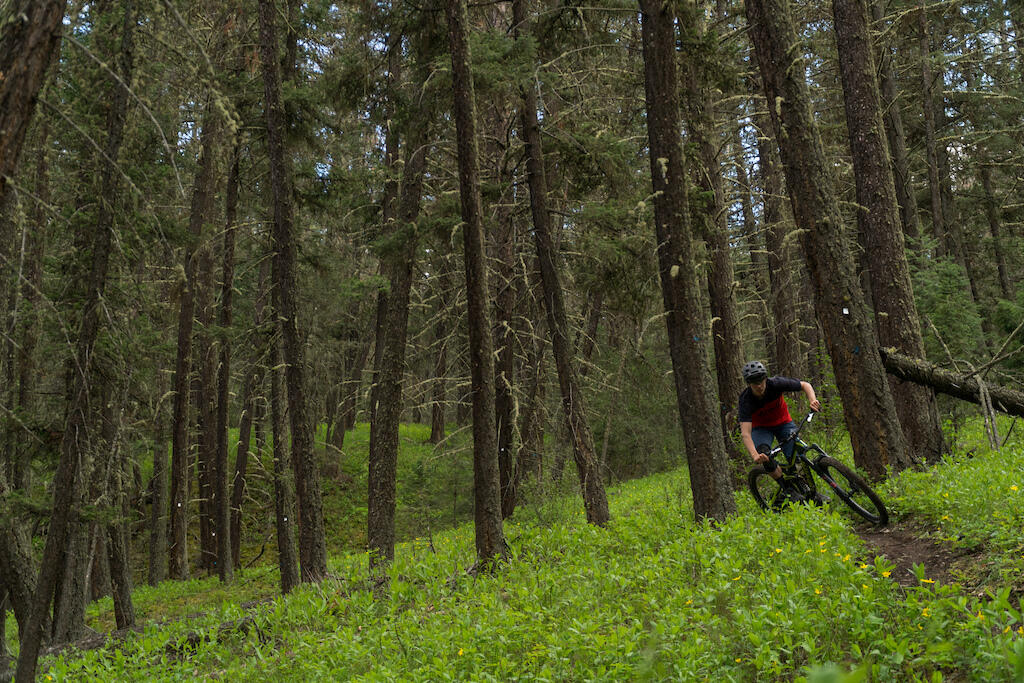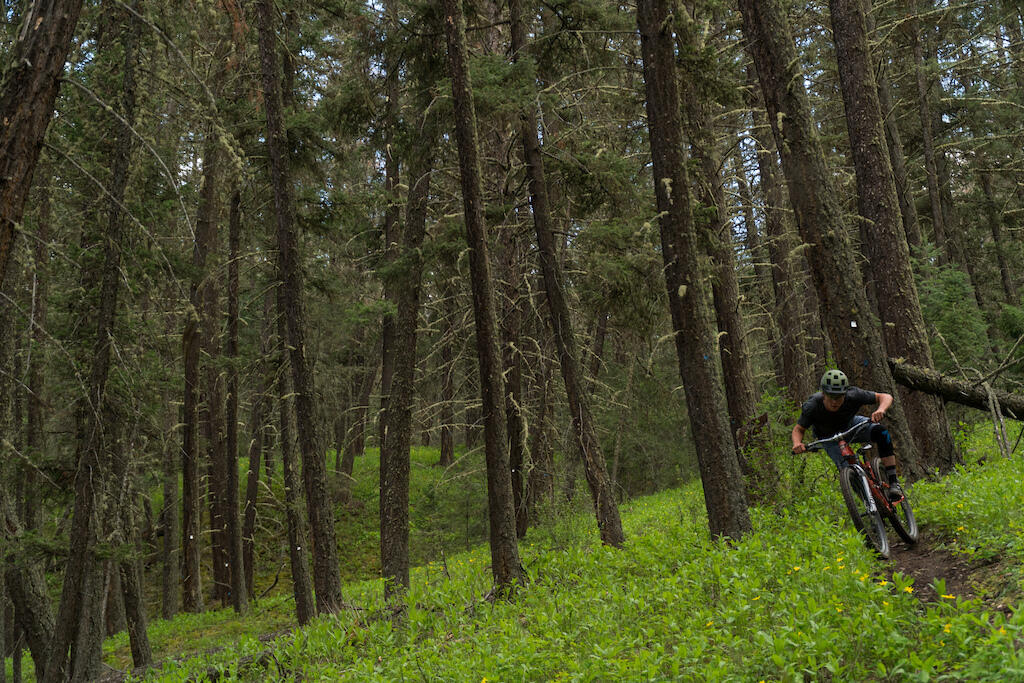 Even if your trip doesn't end on a Wednesday, we would strongly recommend stopping by Red Shreds to get some trail beta, ride snacks, stickers or bike service. Shreddi, the owner, is an OG in the mountain bike community and was super generous by shuttling us several times over the course of our stay.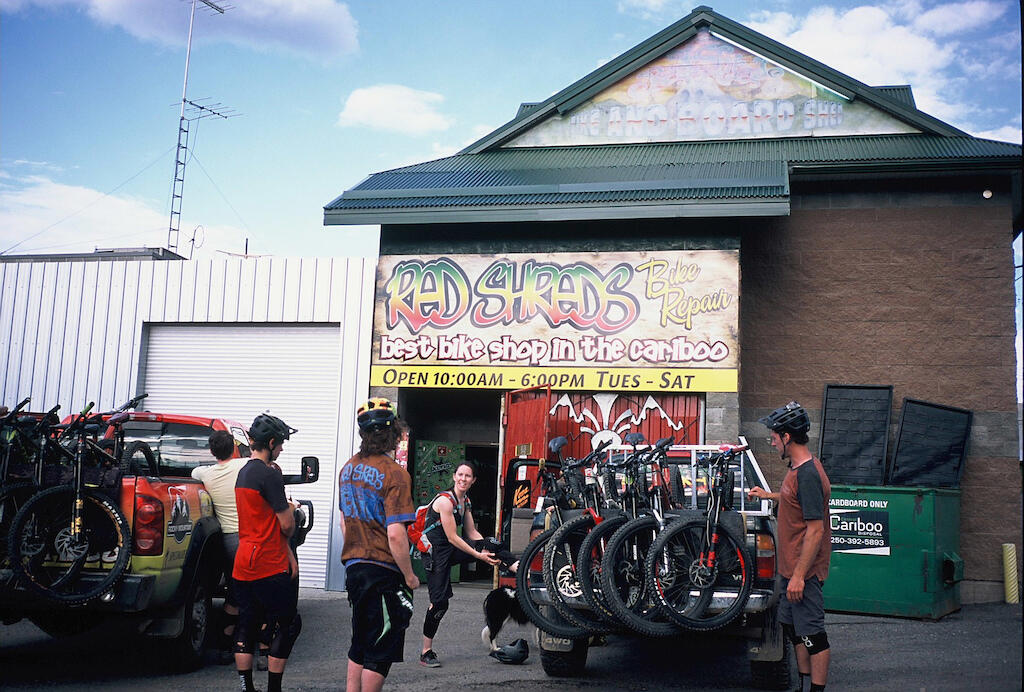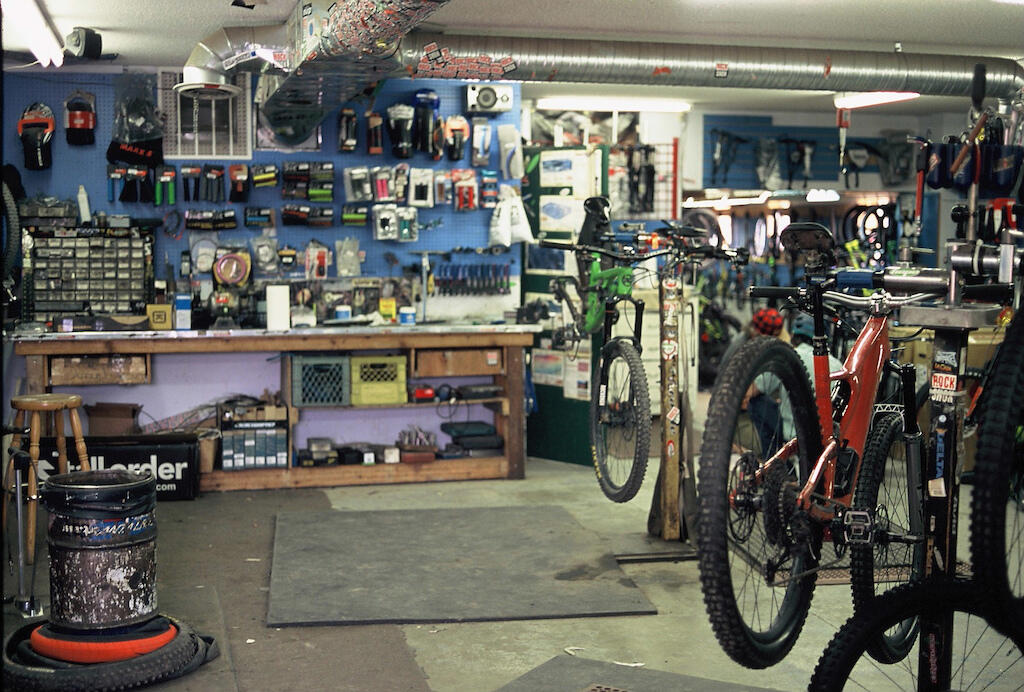 If you haven't been to either Kamloops or Williams Lake to ride bikes you are blowing it. These communities in the Central Interior of BC are full of welcoming individuals, rich in singletrack and noticeably less crowded than anything in the Sea-to-Sky corridor. Their riding seasons start early and run late into the fall giving you ample oppurtunity to visit while the coast is still wet and snowy. A visit to these areas will reignite your passion for mountain biking and all round heighten your general levels of stoke.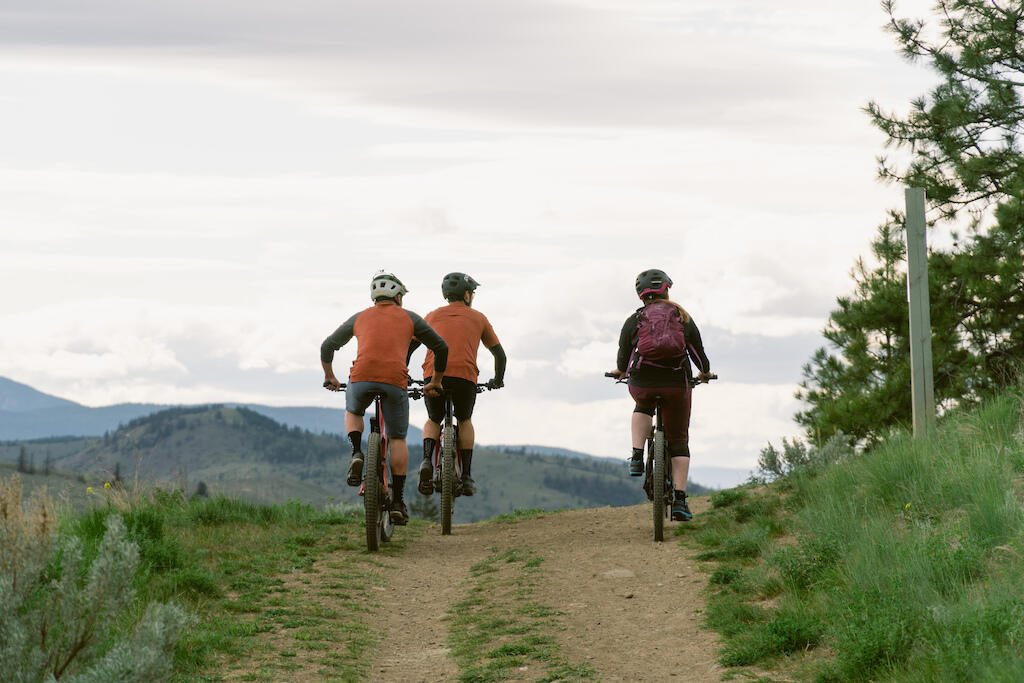 Everytime we return to Kamloops we find ourselves hooting and hollering mere moments into our first lap. The raw speed and unprecedented flow of the trails in town instill confidence and excitement in riders of all abilities. You will want to ride faster and further than you ever have before, because you will be having so much fun.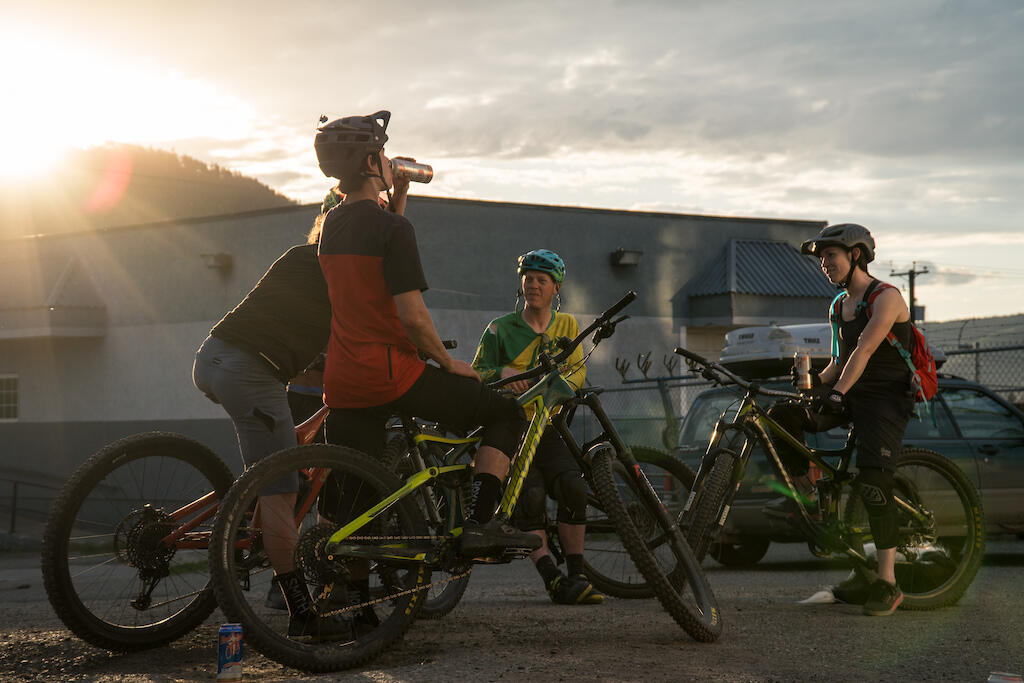 Cariboo hospitality and spirit is thriving in Williams Lake, especially within the riding community. Mark and I were blown away by the warmth and generosity of recent acquaintances. It felt as though the entire town lived by the ethos, what's ours is yours; sharing shuttles, food, beers, new trails and good times all with a level of pride and passion that is absent in busier riding locales.
_____________
Huge thanks to Tourism Kamloops and The City of Williams Lake for making this possible