True Wilderness Singletrack
The name sounds ancient, like the people who first knew the land. Say "Chilcotins" to riders on any continent, and they will give knowing nods and likely admit they haven't been there—yet. The South Chilcotins is pure wilderness singletrack. A visually spectacular area with mid-elevation grasslands, sub-alpine and alpine meadows, lakes, and mountains. Over 200 km (124 mi) of trails wind through meadows and along alpine ridges, with a variety of trip loops of varying difficulty and distances to tackle.
These are rugged, wilderness trails and to ride them you need to be prepared and self-sufficient. After a day of epic adventure, return to the comfort of a full-service lodge complete with a spa, a guest ranch, cosy motel, or a catered alpine hut.
Number of Trails:

103

Highest Elevation:

2,820 m

Trails:

easy

3

intermediate

32

difficult

62

extra difficult

6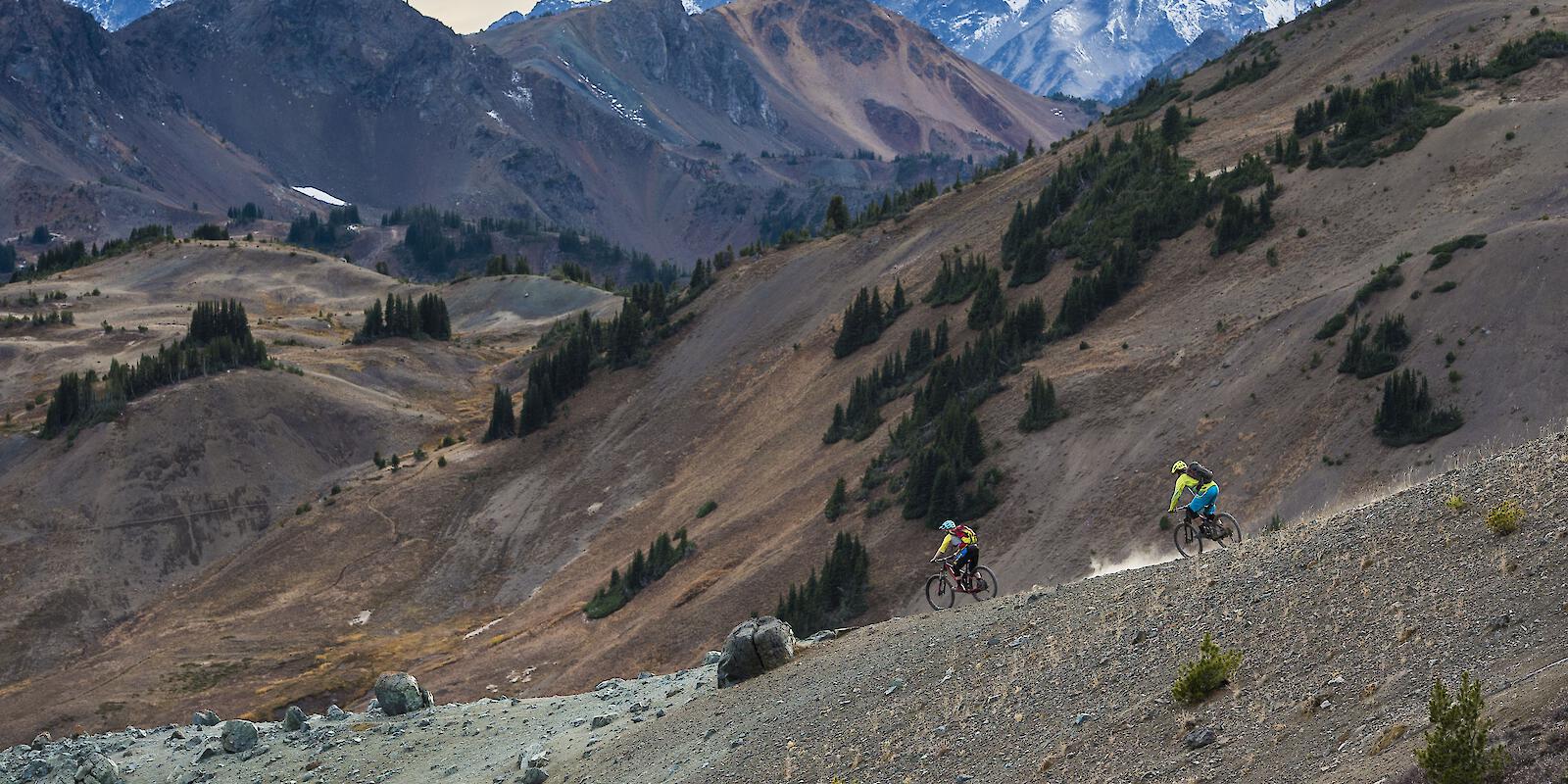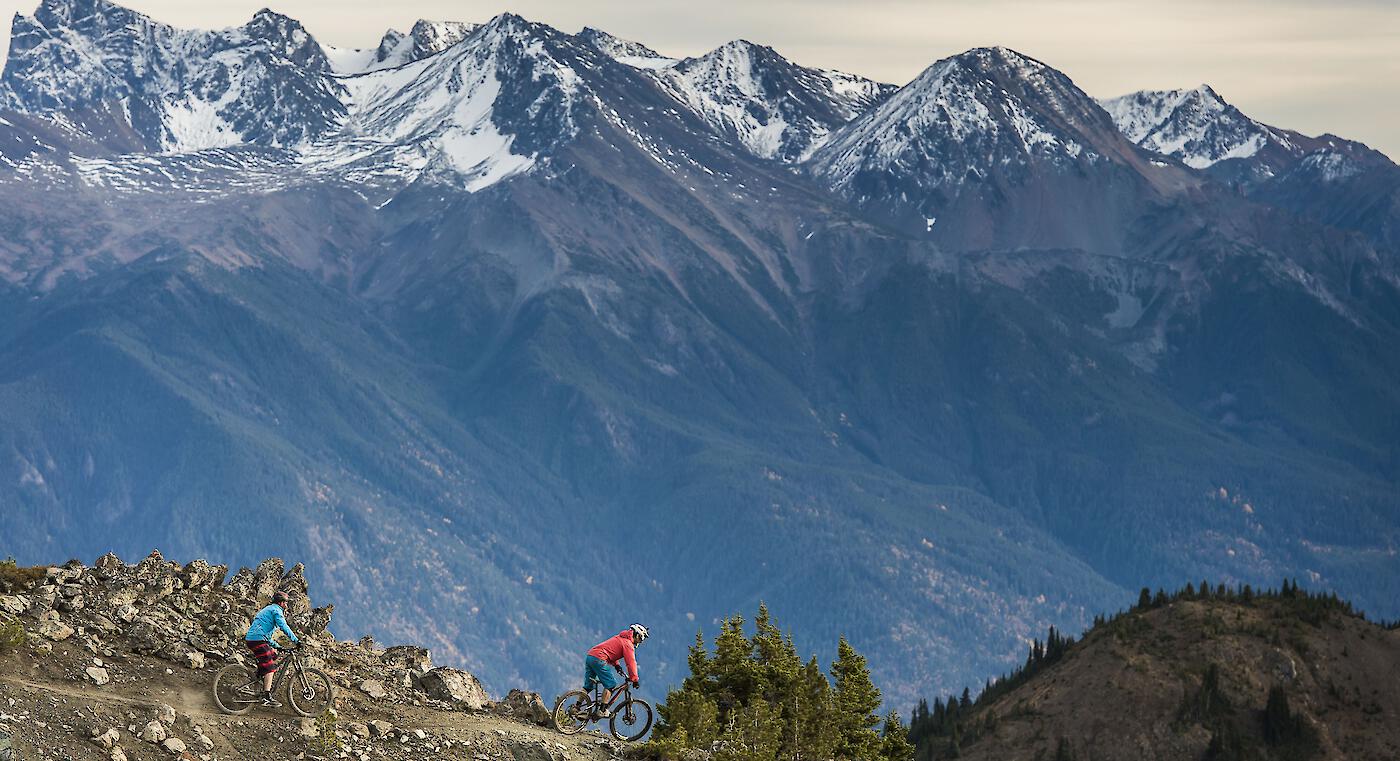 South Chilcotin Inspiration
Uncover the stories of this wilderness paradise.
Getting here & Trail Access
What makes this place so special? This remote area in BC is not easy to get to. It's part of why this iconic destination is so alluring. The nearest community to the South Chilcotins is Gold Bridge, located at the west end of Carpenter Lake. Four-wheel drive is recommended to reach this area at any time of year.
Support Our Local Trails
Consider supporting the associations in South Chilcotin and Bridge River Valley that help maintain the trails and advocate for the mountain bike community.