An enchanting and remote wilderness destination
Northern British Columbia is an untapped natural mountain bike haven that covers over half of the province—an area twice the size of the United Kingdom. Northern BC is flanked by Haida Gwaii to the west, Alberta to the east and the Arctic to the north. Mountain biking culture thrives in the region's communities where singletrack and flow trails are abundant.
The mountain bike scene is flourishing with more family-friendly and progressive trails, but make no mistake, Northern British Columbia is rough, rugged, and wild to the core. Typical riding here is found in subalpine forests, with machine-built singletrack, modern flow trails, classic freeride, and downhill trails that snake through forests of pine, spruce, and aspen. Vivid scenery ranges from tiny islands on the coast to gargantuan mountains on the mainland, and lush forests provide the perfect habitat for wild animals such as the rare Kermode bear. The region is also as rich in culture as it is in wildlife, supporting the First Nations for thousands of years and preserving their art, culture, and history.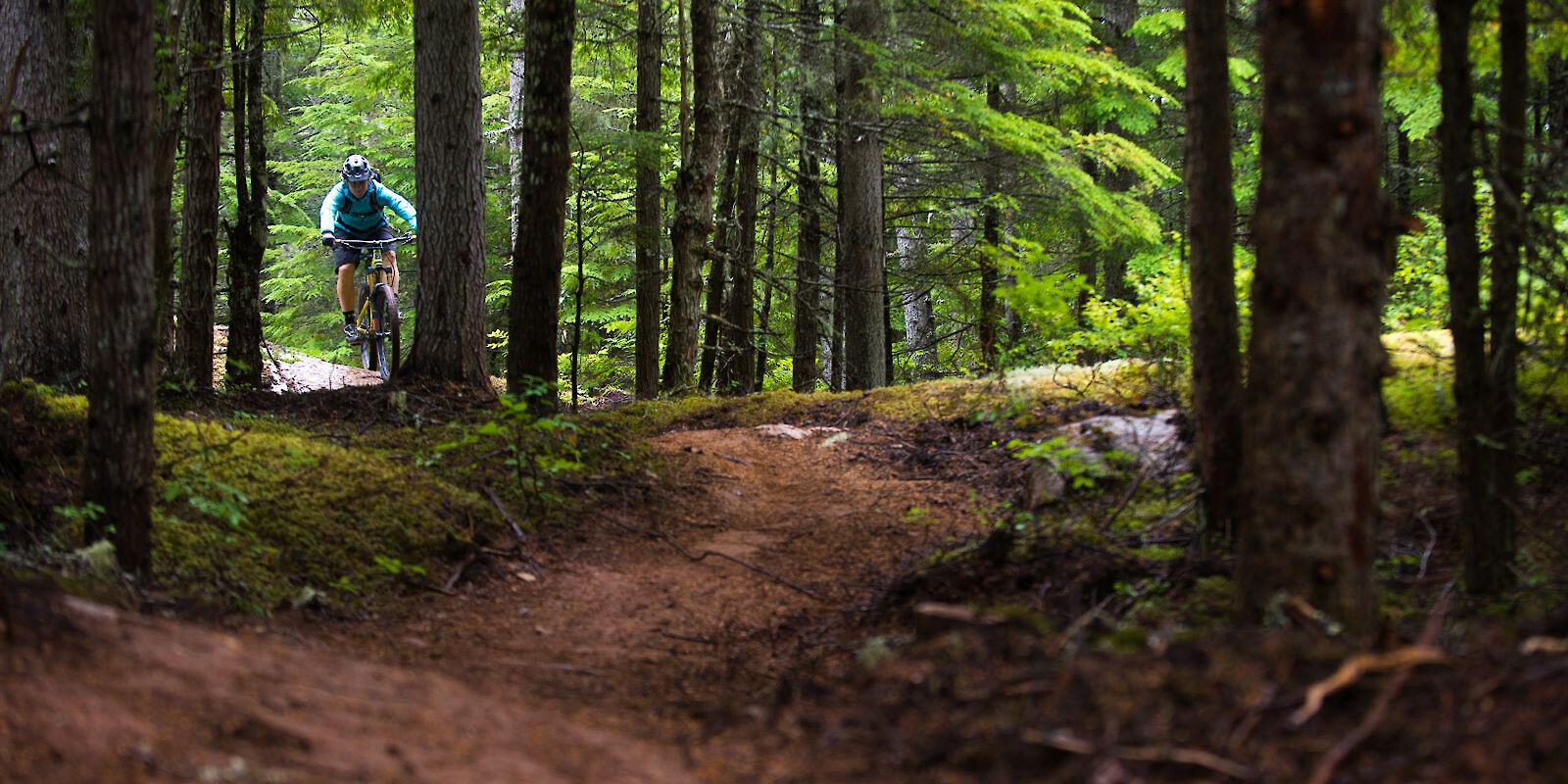 ---
"I love biking in Northern BC because the riding is as unique as the diverse cultures that reside in each extremely friendly community!"
-Kevin Eskelin, Recreation Sites and Trails BC
---
Spots to Ride
Friendly towns along Highway 16 have created some unrivalled mountain biking trails and destinaitons.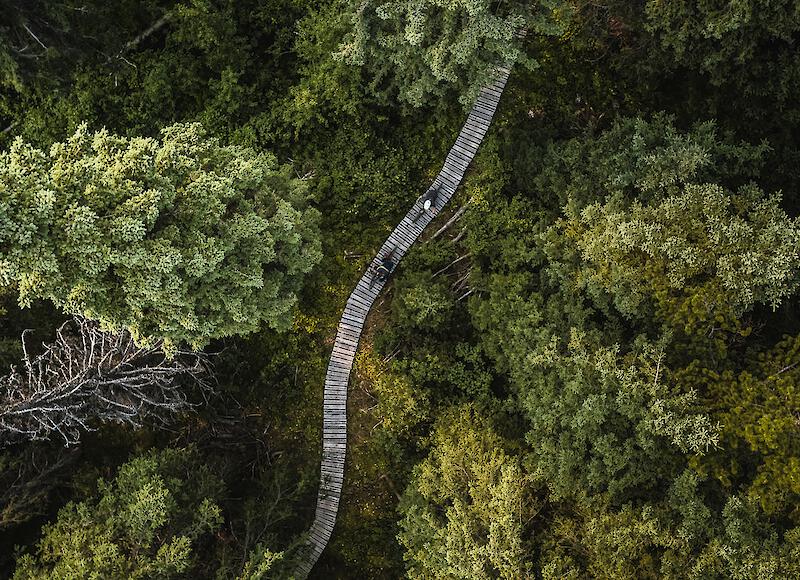 Burns Lake
A trifecta of natural beauty, friendly locals, and flowy goodness.
Burns Lake offers a progressive beginner-to-advanced trail network on Boer Mountain designed by world-renowned experts and a dedicated local trail crew. This destination offers a rider-focussed sequence of cross-country, freeride and downhill trails, as well as a skills park, jump park and rider cross track. The Boer Mountain trail network is recognized as one of the most progressive and sustainable trail networks found in BC.
Number of Trails:

47

Highest Elevation:

1,245 m

Trails:

easy

12

intermediate

23

difficult

11

extra difficult

1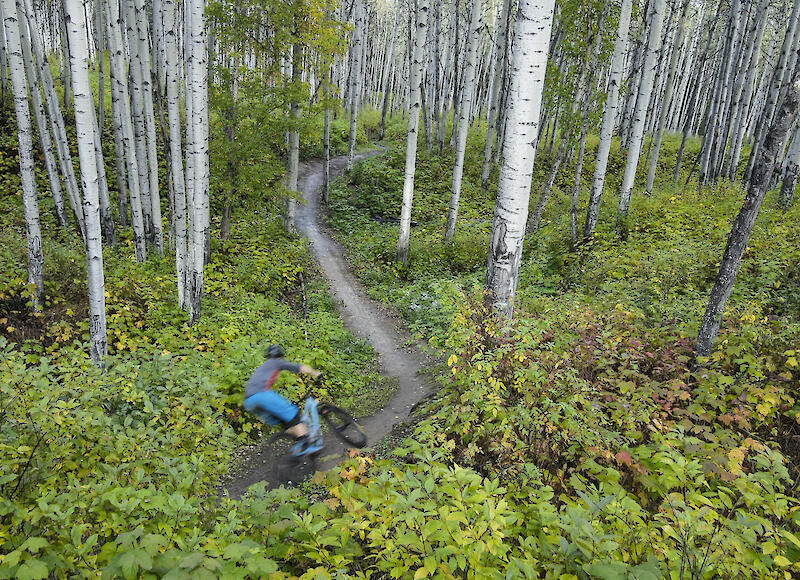 Smithers
Natural beauty in a charming alpine village atmosphere.
Situated in a beautiful Bulkley Valley, Smithers is located in prime mountain biking country surrounded by forested hillsides, stunning alpine meadows and rugged mountain peaks. A dedicated community of riders have been building and riding here for years on everything from wide open pathways to historical mining roads and alpine singletrack to steep, technical freeride trails.
Number of Trails:

43

Highest Elevation:

2,106 m

Trails:

easy

5

intermediate

25

difficult

12

extra difficult

1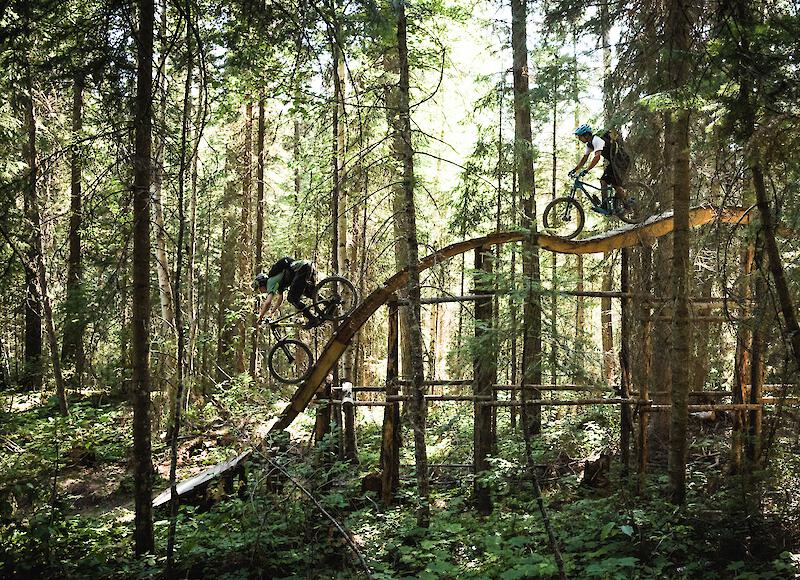 Prince George
Rugged wilderness meets urban sophistication.
The welcoming town of Prince George provides big city amenities within mere minutes of pristine forests of thrilling cross-country, all-mountain, and downhill riding. Visitors seeking a northern challenge can ride the trails at Pidherny recreation site or the extensive network at Otway with trails for all skill levels. If you're looking for an easy, relaxed ride with river views, cycle the Heritage River Trail, which follows the Nechako River as it merges with the mighty Fraser.
Number of Trails:

243

Highest Elevation:

2,038

Trails:

easy

71

intermediate

111

difficult

47

extra difficult

5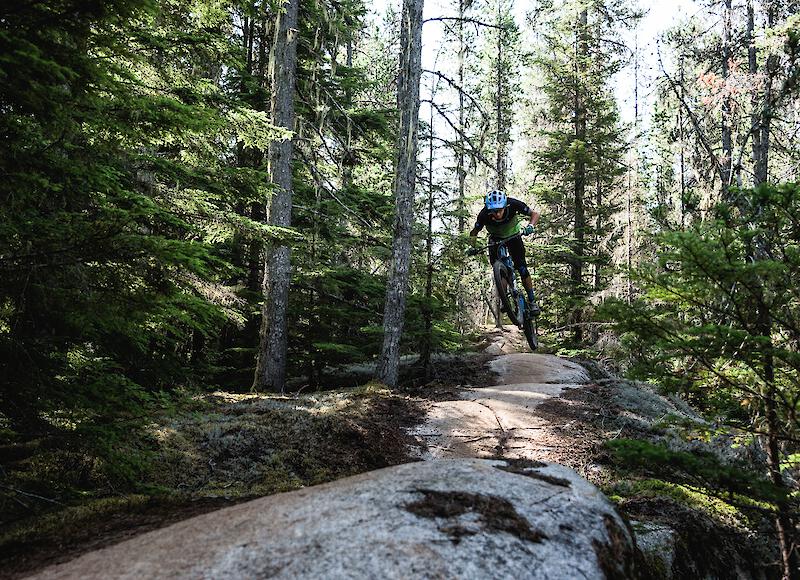 Terrace
Where culture and adventure collide.
Terrace is a booming community surrounded by impressive mountain scenery and the mighty Skeena River. It is no wonder why residents embrace adventure and have created two impressive trail networks. Terrace Mountain overlooks the town and offers an array of challenging cross-country trails while Copper Mountain, located in the adjacent Thornhill neighbourhood, has some amazing downhill and freeride trails. For fun and practice, bikers can practice their skills at the town's new skill bike park.
Number of Trails:

45

Highest Elevation:

1,417 m

Trails:

easy

5

intermediate

17

difficult

16

extra difficult

7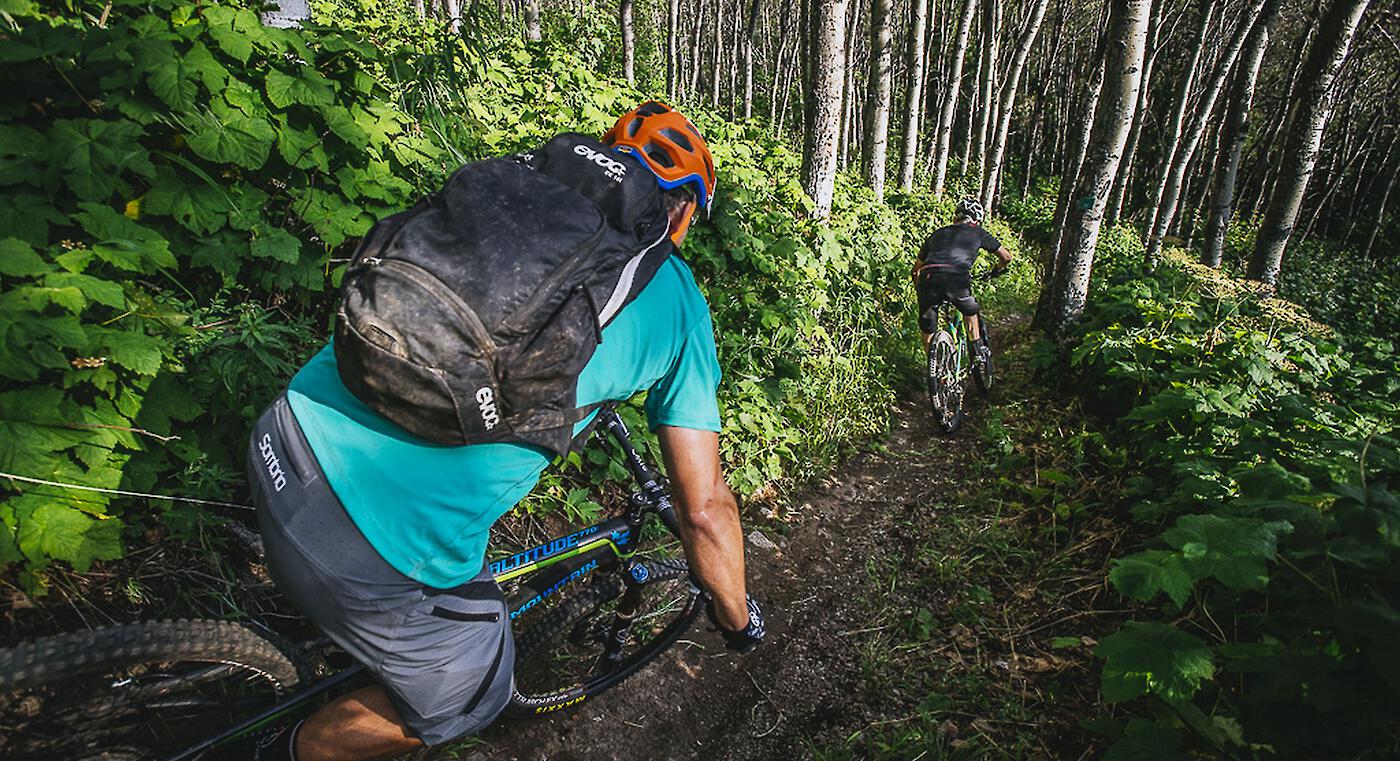 Get Inspired
Uncover stories from Northern BC.
Start Planning Your Trip
For most, the direction is simple, just head north. Prince George is the gateway to Northern BC and can be reached by Highway 97 from the south or by the Yellowhead Highway (Hwy 16) from Alberta to the east. The region can also be accessed from Alaska and the Yukon via the Cassiar Highway (Hwy 37). Highway 16 traverses the southern boundary of Northern BC from the Rockies to the Pacific which is the main route linking many of the mountain biking communities in the region.