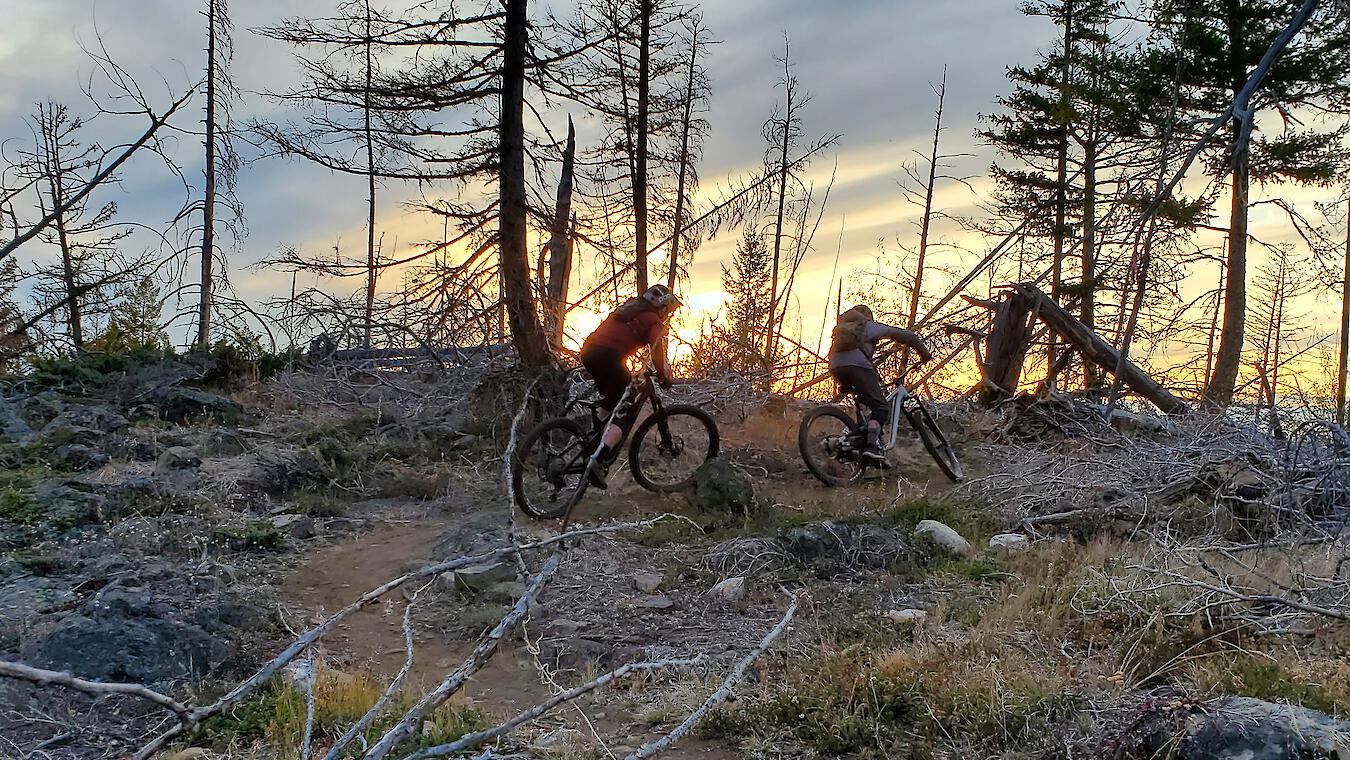 The Killer King - BC's Newest Epic Ride
Good trails are said to be 1% inspiration and 99% perspiration to paraphrase someone famous. It takes a lot of work to build a trail, let alone an entire network where you can string together a sequence of trails to create an epic loop that can satisfy the demands of those who like to pedal but want to have a lot of fun on the way down. How about a 54 km (33.5 miles) loop that is all on intermediate level trails? With an extended 14 km (8.5 miles) almost continuous descent? And big views along the way?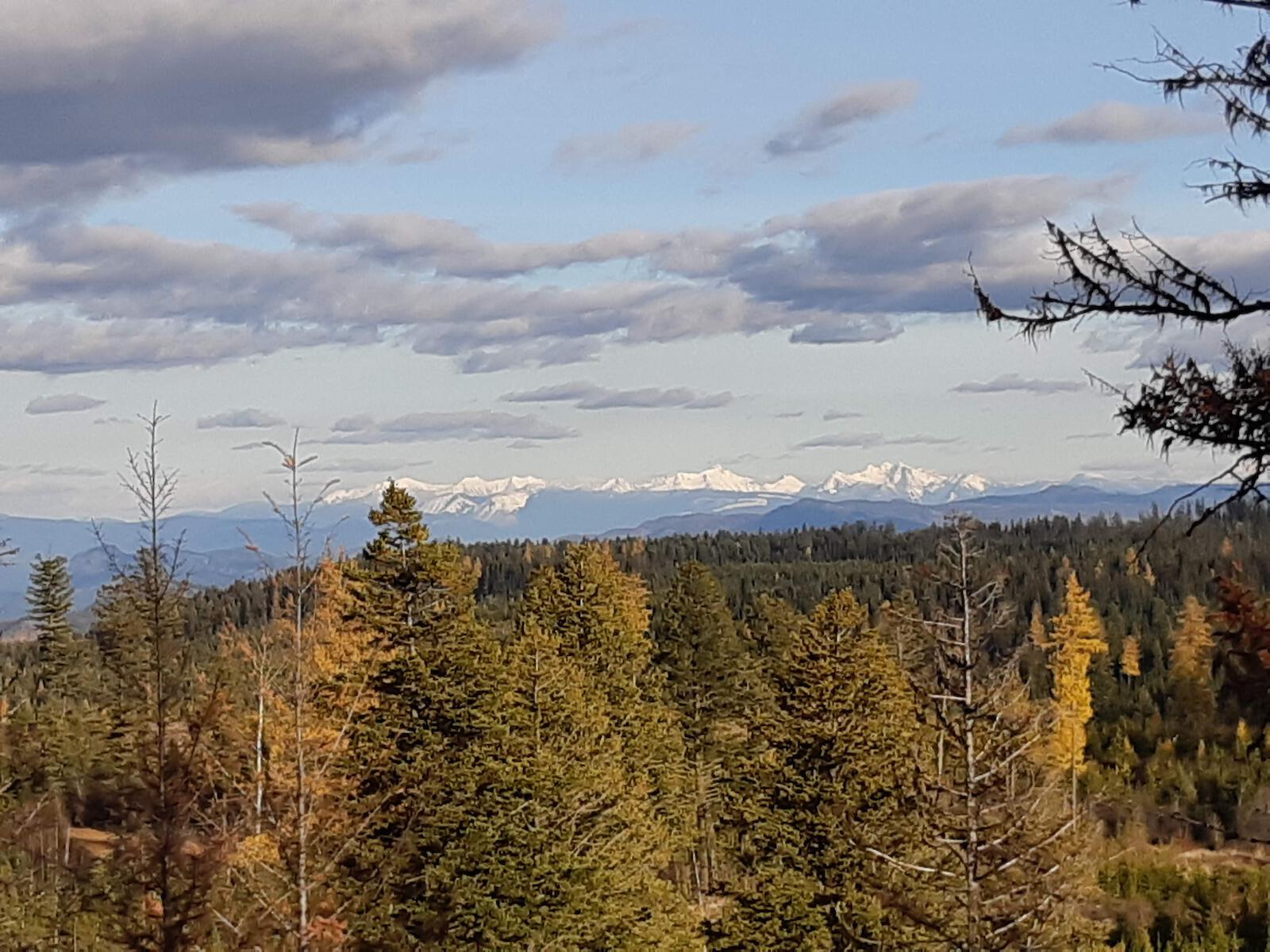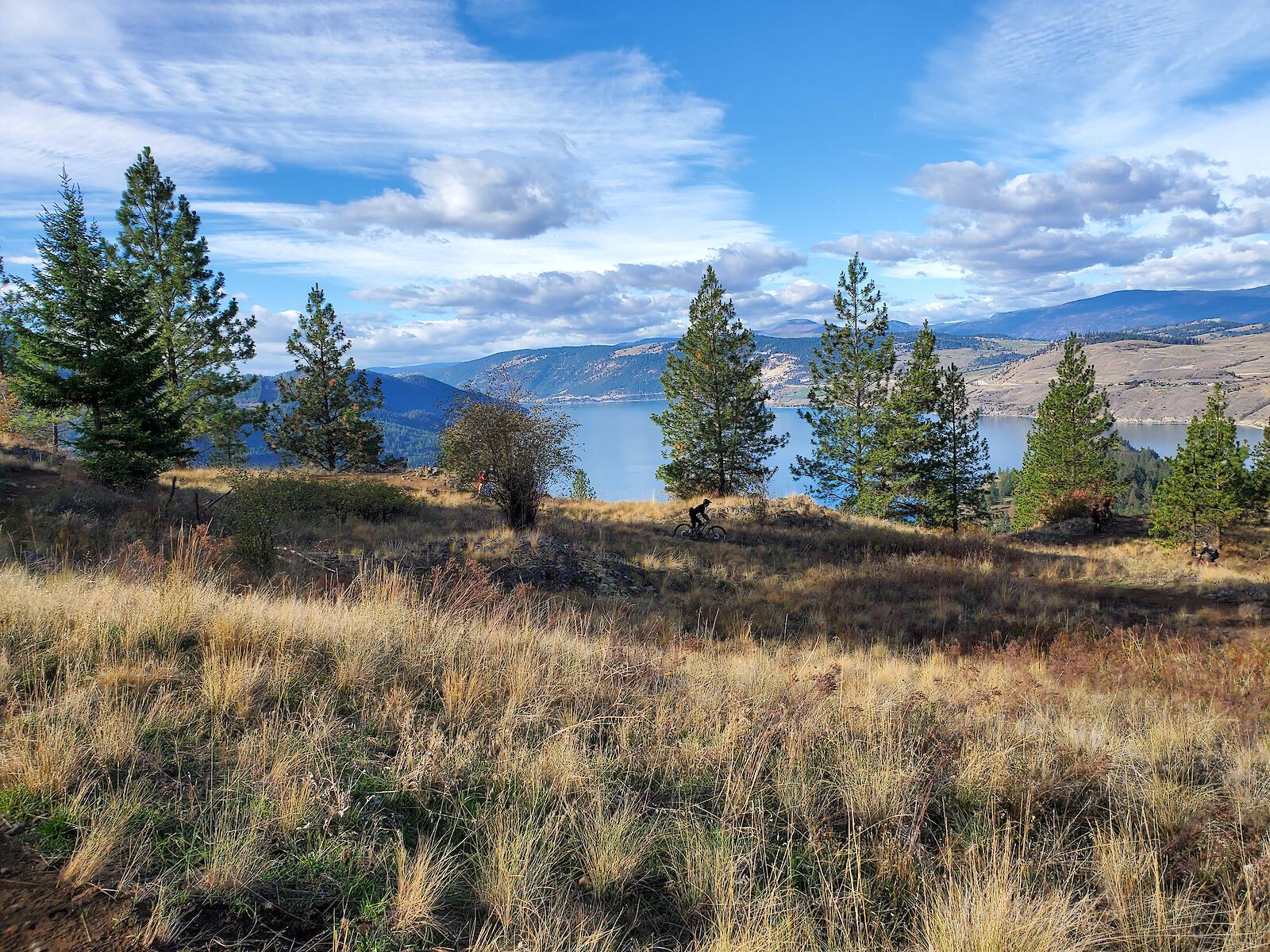 Starting at the Cosen's Bay parking lot, you climb the aptly named "Wall" which takes you to the "Lookout Trail" with its gorgeous views of Kalamalka Lake. A little more pedalling at the start of Lookout is followed by a fast, flowy descent that continues on "Little Moab", named for the rock formations that form the entire descent trail.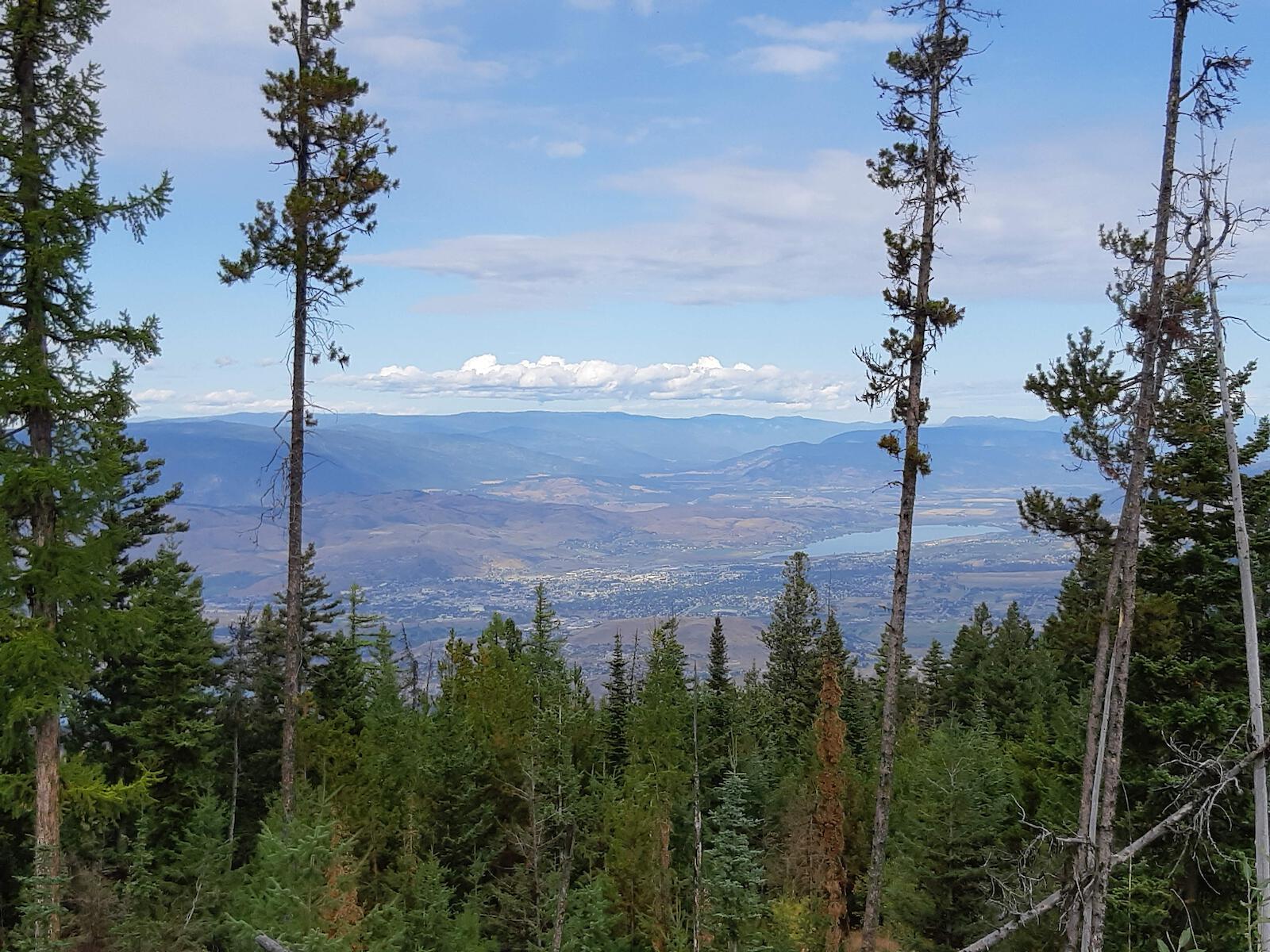 A short traverse across "Corral Trail" takes you to another open section with views of Kal Lake and a fast descent to "Sidewinder" which gets you to the lowest elevation point of the ride. Now the pedalling really starts. It's all uphill in the forest for about 9.5 km (or 6 miles) with occasional views out over the valley. If you ride this in the summer, you'll be glad for the shade while you are climbing!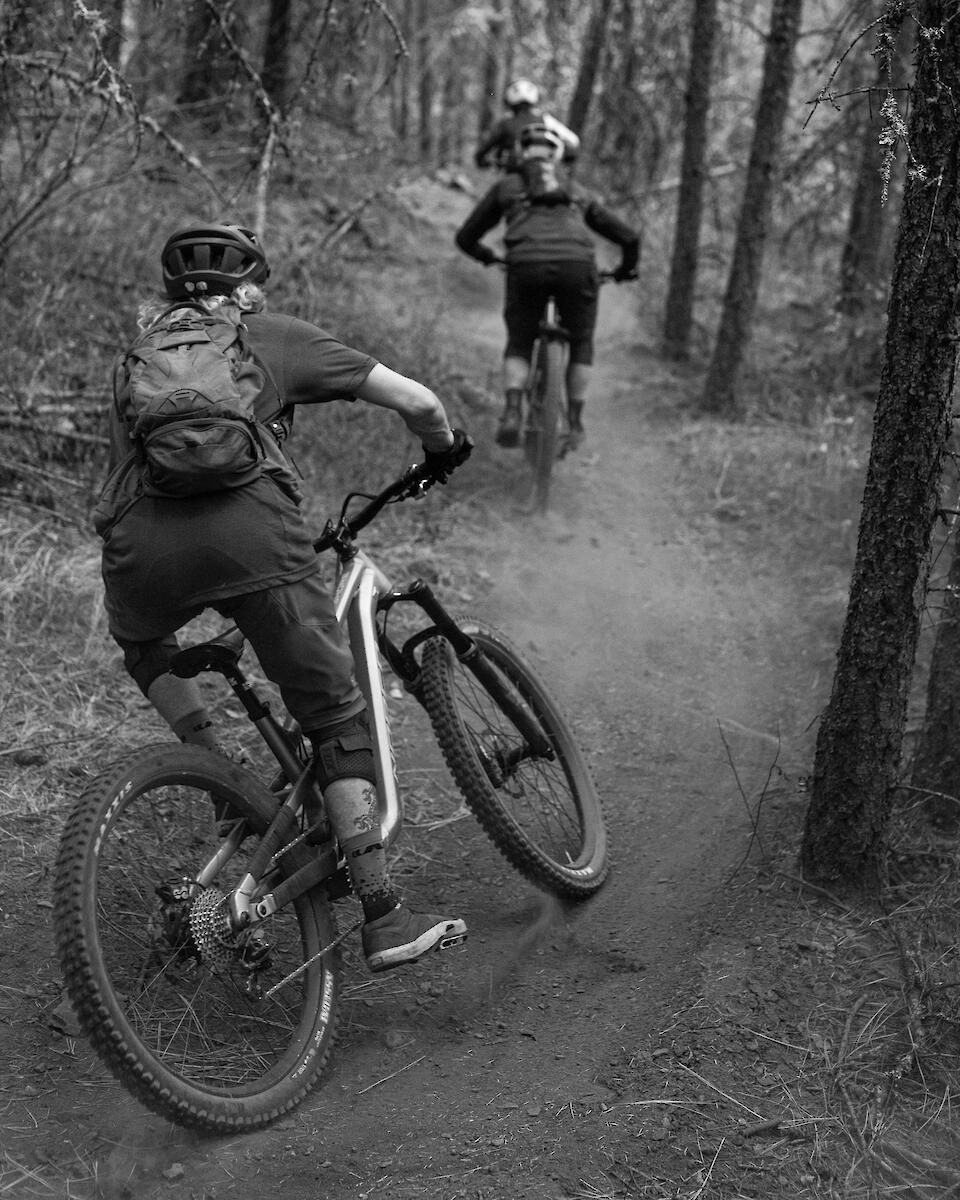 When you reach the King Eddie Plateau, take a well-deserved break to refuel at the bench overlooking the Vernon valley before starting a fun descent on "Tombstone". Then more pedalling up "Teddy Bear's Picnic", "Royal Assent", and the first part of "My Crowning Achievement' (MCA). The terrain on King Eddie is open with a lot of rock which makes for excellent XC riding. Not overly technical but you will work! You'll be rewarded with stunning views in all directions so take some time to enjoy them. Once you start descending, you'll be having too much fun to stop!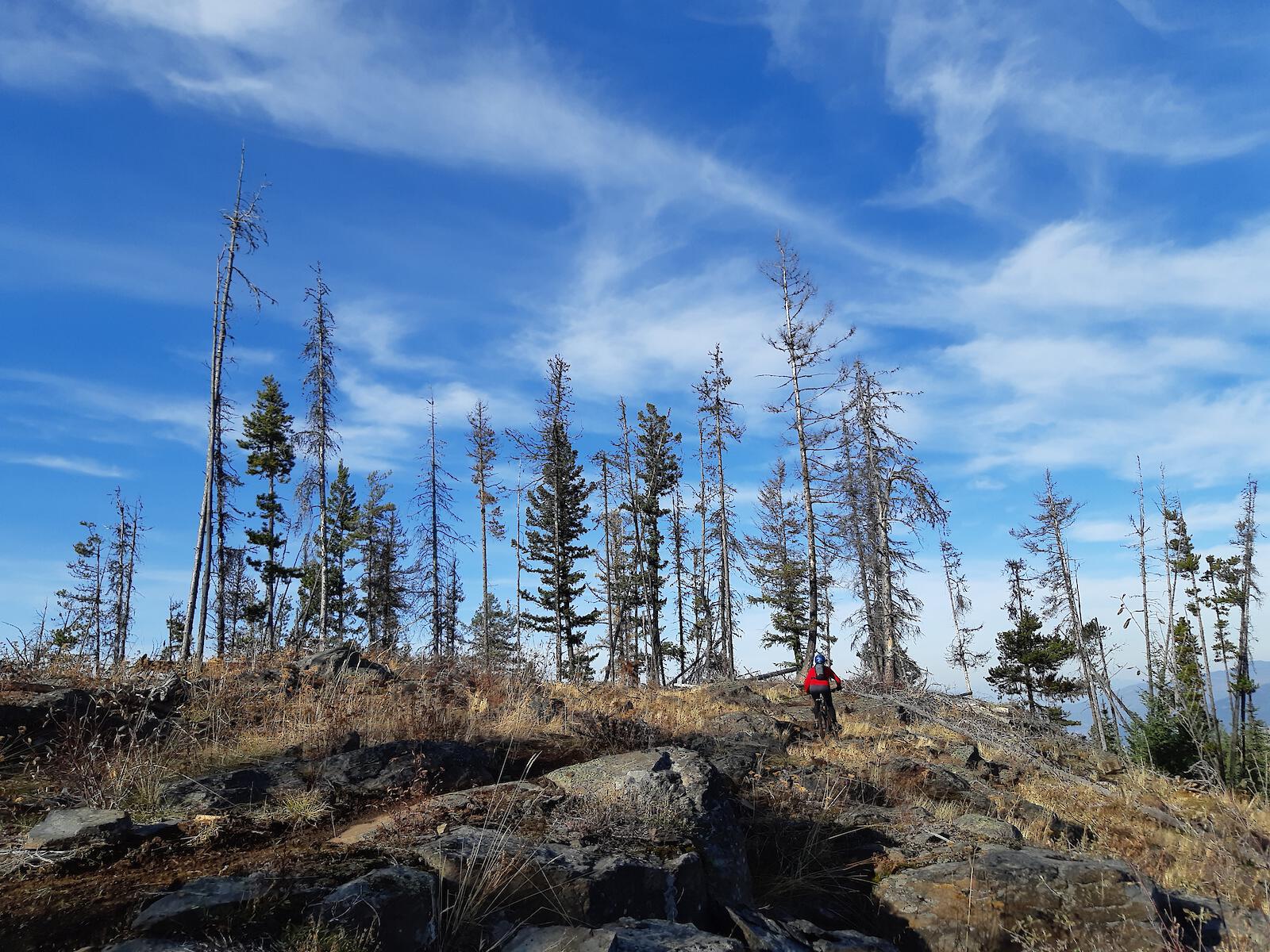 The high point on MCA is just under 1500 metres in elevation (just under a mile) and is where the descending fun starts. Some rolling terrain gets you started and the last third of the trail is all downhill singletrack. The route continues back down "Pali Gap" to "Be Kind", Kal Park's newest trail. A long technical descent gets you to "Flovid", a machine-built flow trail for some high-speed fun.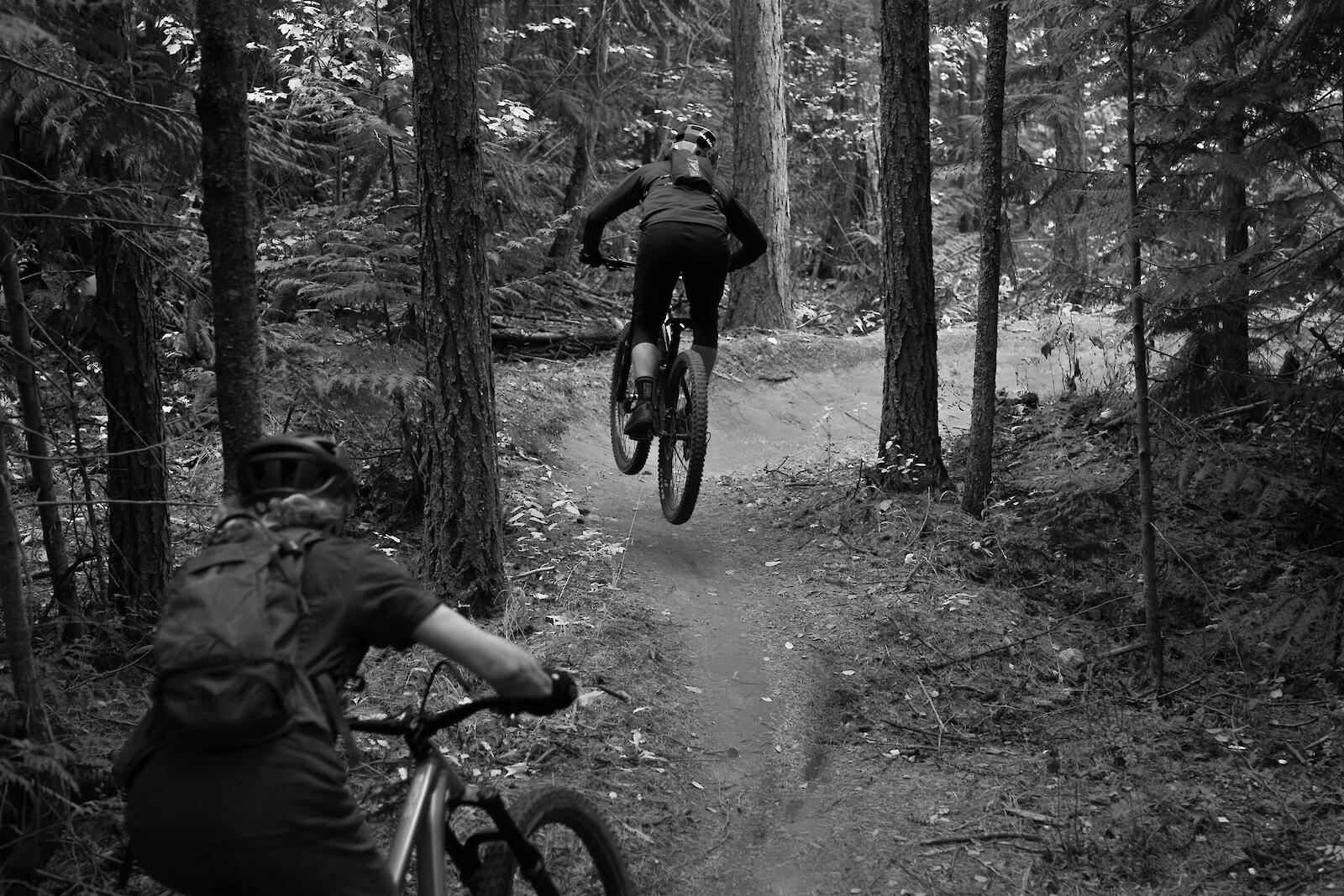 Back onto some of the classic Kal technical descent trails, starting with "Twista" which takes you to a short traverse on the technical "Cabin" trail. Then a fast rip down "No Boats" before returning to the low point of the ride. A short, easy pedal up "Gingerly" and you're back at the car.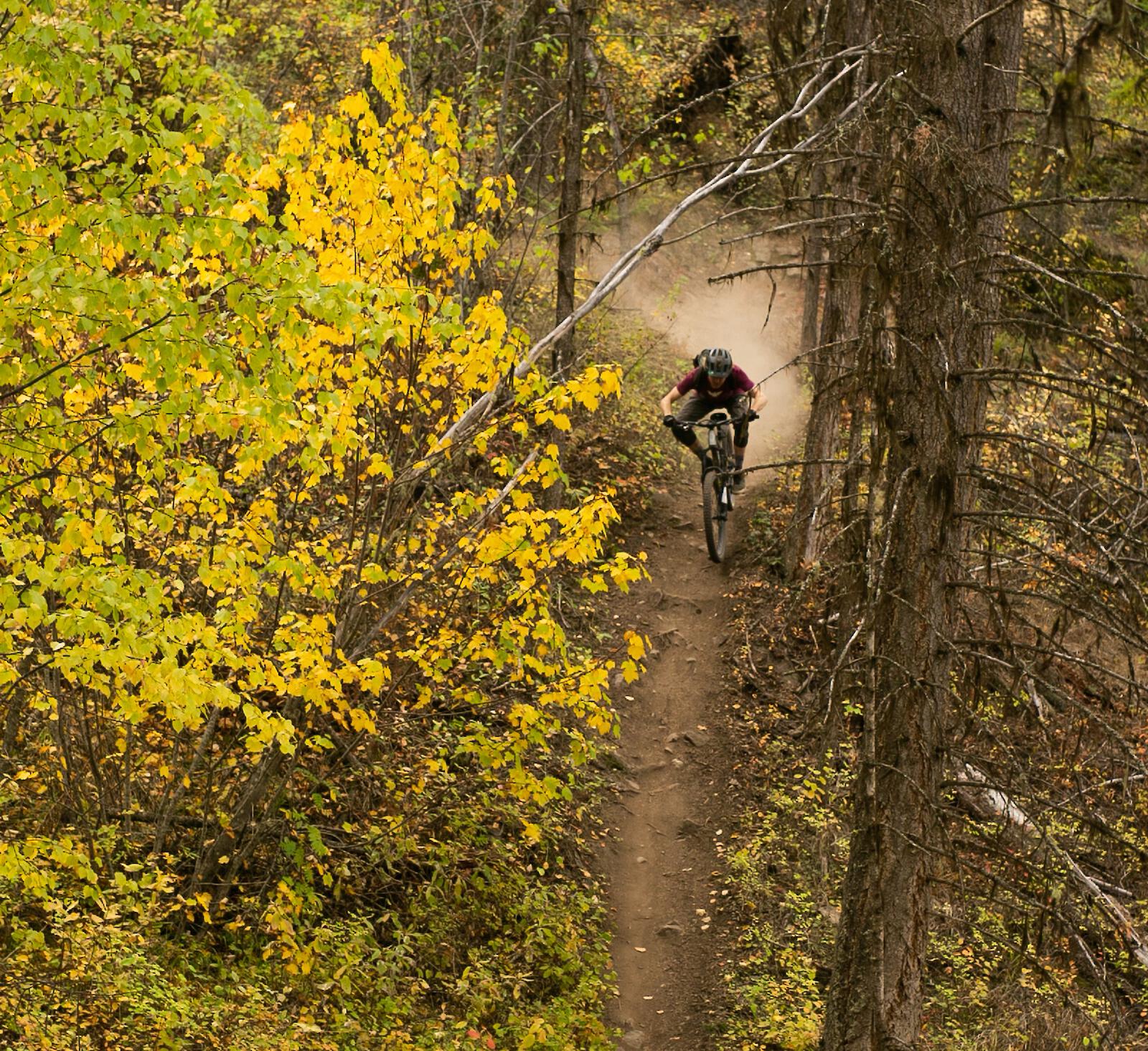 Now reward yourself! Find parking by Kal Beach and you can jump in the lake before hitting Alexander's Pub right next to the beach. Or head into town and drop into the Marten Brewpub, my personal favorite, and brewer of the Killer King Radler which is so refreshing after a long ride! Marten is donating a percentage of all Killer King Radler sales to the North Okanagan Cycling Society (NOCS), the local mountain bike group, in support of its trail building and maintenance efforts. There are also a wide variety of restaurants right in the downtown core from Mexican, Italian, Sushi, Indian, Thai, BBQ, or pretty much whatever you feel like.
Because of the elevation of the King Eddie trails, the riding season for the Killer King loop starts in mid-late May and extends through the end of October. If you hit it at the right time in October, you will get some beautiful colours with all the larch and deciduous trees turning colours. For 2022, there is also an informal Killer King Challenge where you can earn some rewards. Check out www.killerkingvernon.ca for details, hotel discounts, videos, and photos.