Brew Loops Pub Crawl 2017
Dark skies and the threat of downpour could not dim the spirits and mob mentality of hundreds of cyclists as we gathered at Pioneer Park for the annual Brew Loops Beer Festival, Bicycle Pub Crawl.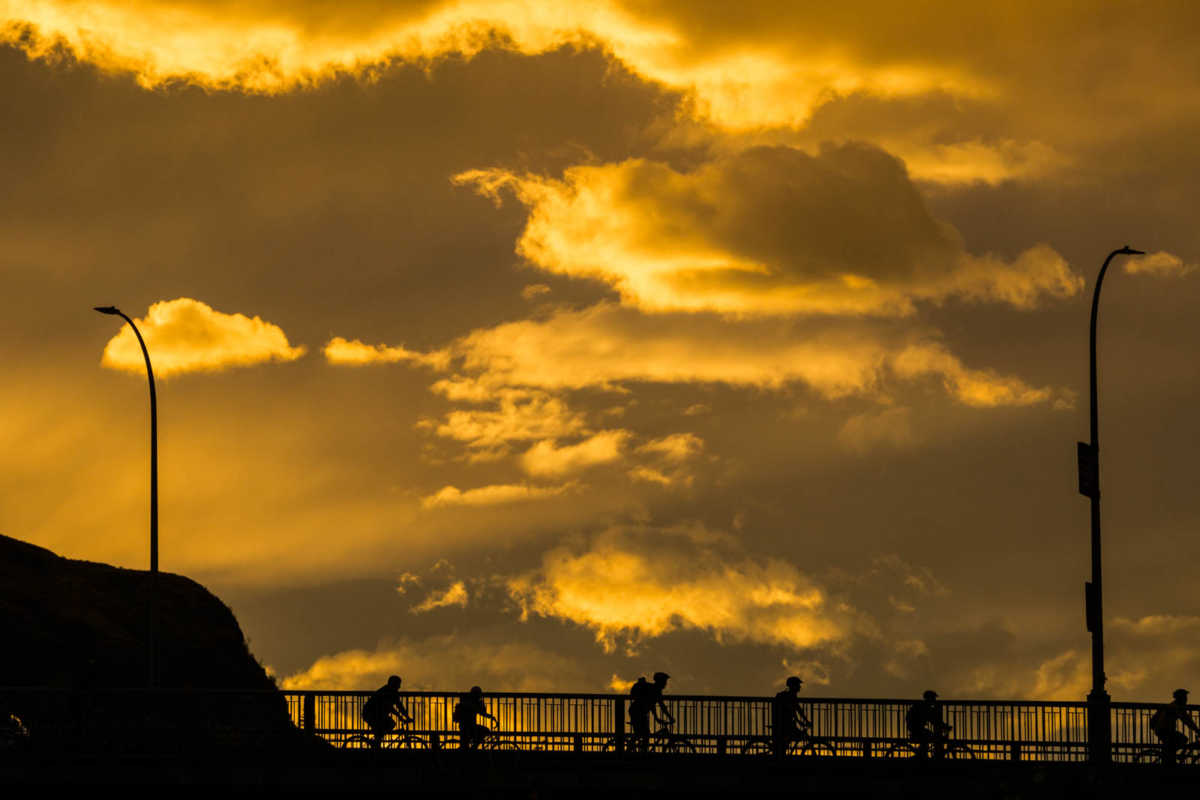 For onlookers and folks out of the know, it must have been quite the site. Over two hundred people gathered in the park, on bicycles, all prepared to celebrate the season. It was almost overwhelming. And it made a cool October evening appear as wild and exciting as a hot summer day. I saw leather jackets, mohawks, and jean vests. I heard gangster rap bumping from bluetooth speakers strapped beneath saddles. And before I could digest anymore of the scene, it was already time to roll.
The bike gang embarked along the tunnel of autumn tones that bench the Thompson River in the longest train I'd ever scene. Bobbing and weaving between the reds and yellows that line the River's Trail, and flooding the patios of any nearby pubs, I wondered how any of this was possible. The entire cycling community of Kamloops, from every imaginable demographic, riding bikes and drinking beer together. Maybe it was magic?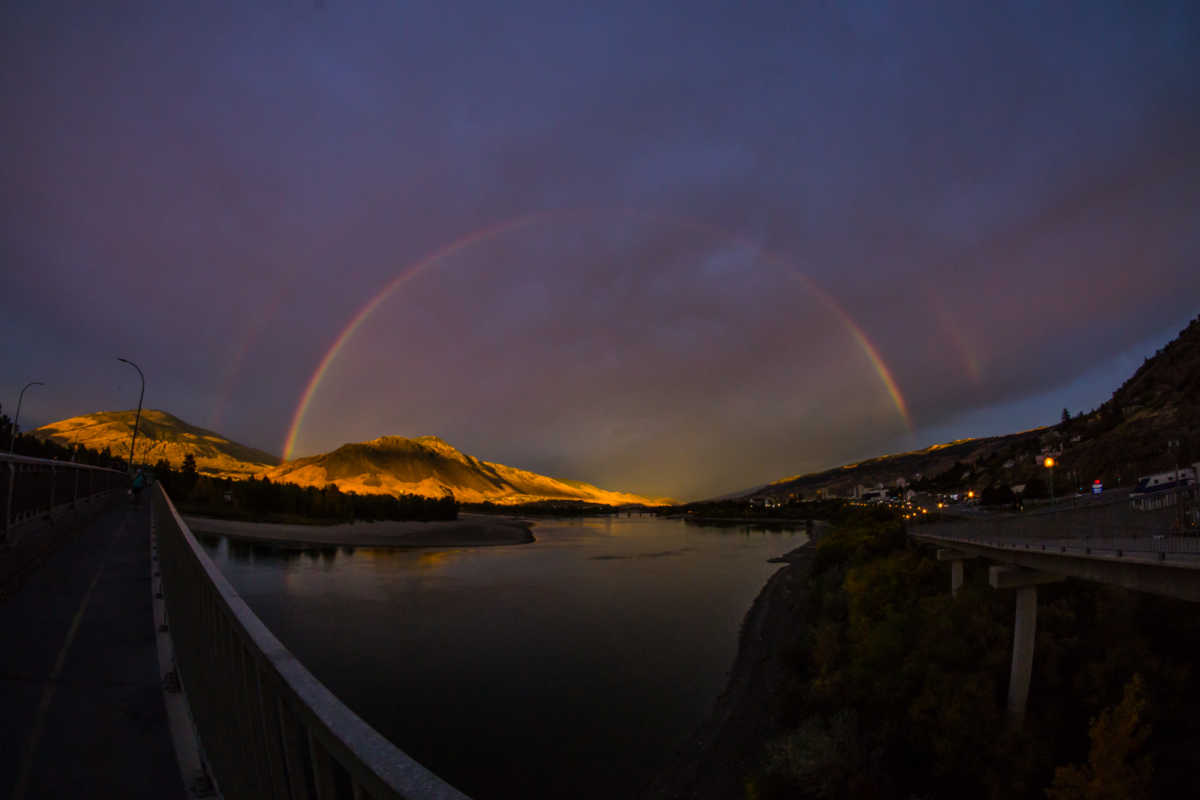 It certainly felt like magic, as the train rolled in to Riverside Park and pulled out onto the pier for our final stop of the tour. Shortly after our arrival, the clouds all tore apart and the most glorious of gold skies illuminated the valley. We tipped back our final glasses beneath the setting sun, and set off on the home stretch before the light was done. And just as our train began to cross the bridge, a double rainbow appeared over the hills that surround the city of Kamloops.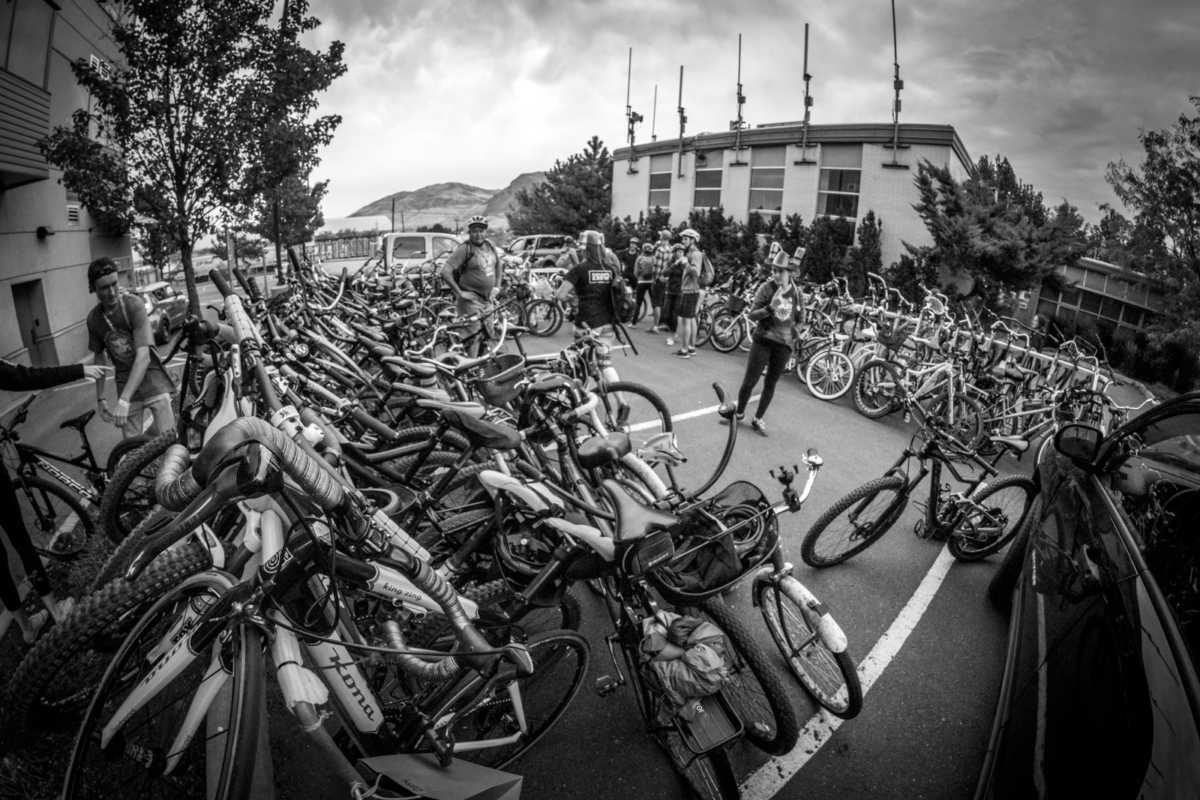 The last of the magic light had faded as our gang pulled into the station for the night, but to my surprise, the show had only begun. We parked our bikes and wandered into the Brew Loops Block Party to find a sea of craft breweries, food trucks, and festival games had hijacked several city blocks. Overwhelmed by the scene, we tasted various brews and treats, lost some coins to carnival games, and enjoyed the music of local bands on stage as the evening began blurring and fading away.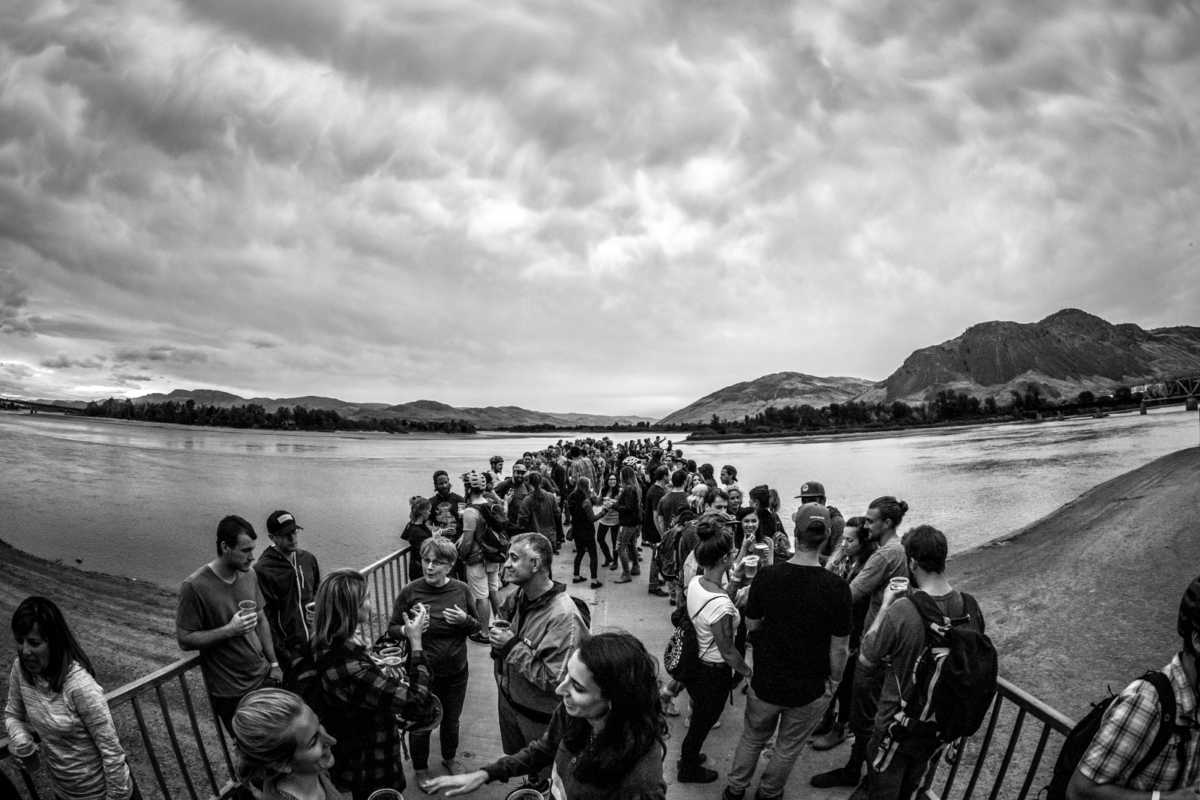 The following day we all woke up to the scents and sounds of an autumn scene. And the remainder of the weekend played out as a "Hey, What's up!" to the quite months of the year. We rode bikes on tacky turns, watched films on giant screens, and enjoyed more speciality beer. And as the show came to a close, The Brew Loops Beer Festival earned it's place in the hearts of many as a truly unique Kamloops treatment. One that kind of feels like a fairy tale and will surely be looked forward to for all of the coming year