Thompson Okanagan
SilverStar Bike Park
It's in our dirt
As Canada's second largest bike park, SilverStar is designed for progression to make you a better rider. Built by riders for riders since 1994, SilverStar's passion for biking comes alive in a vast network of downhill, enduro, and cross country trails. From mid-June to early September, a progressive network of over 139+ km of trails attracts every level of biker. A high-speed chairlift offers riders easy access to the top of an incredible selection of flow and technical trails, maintained throughout the season by a full-time trail crew. SilverStar is also home to the Beowulf cross-country trail, designated as an IMBA Epic.
This is the place to discover everything from beginner biking trails winding gently through wildflower meadows, to expert runs filled with berms, jumps, and features designed to challenge the hard core rider. For those new to biking or looking to build on their skills, SilverStar has the coaches, camps, and rental fleet to support progression.
Number of Trails:

51

Highest Elevation:

1,915 m

Trails:

easy

16

intermediate

17

difficult

13

extra difficult

5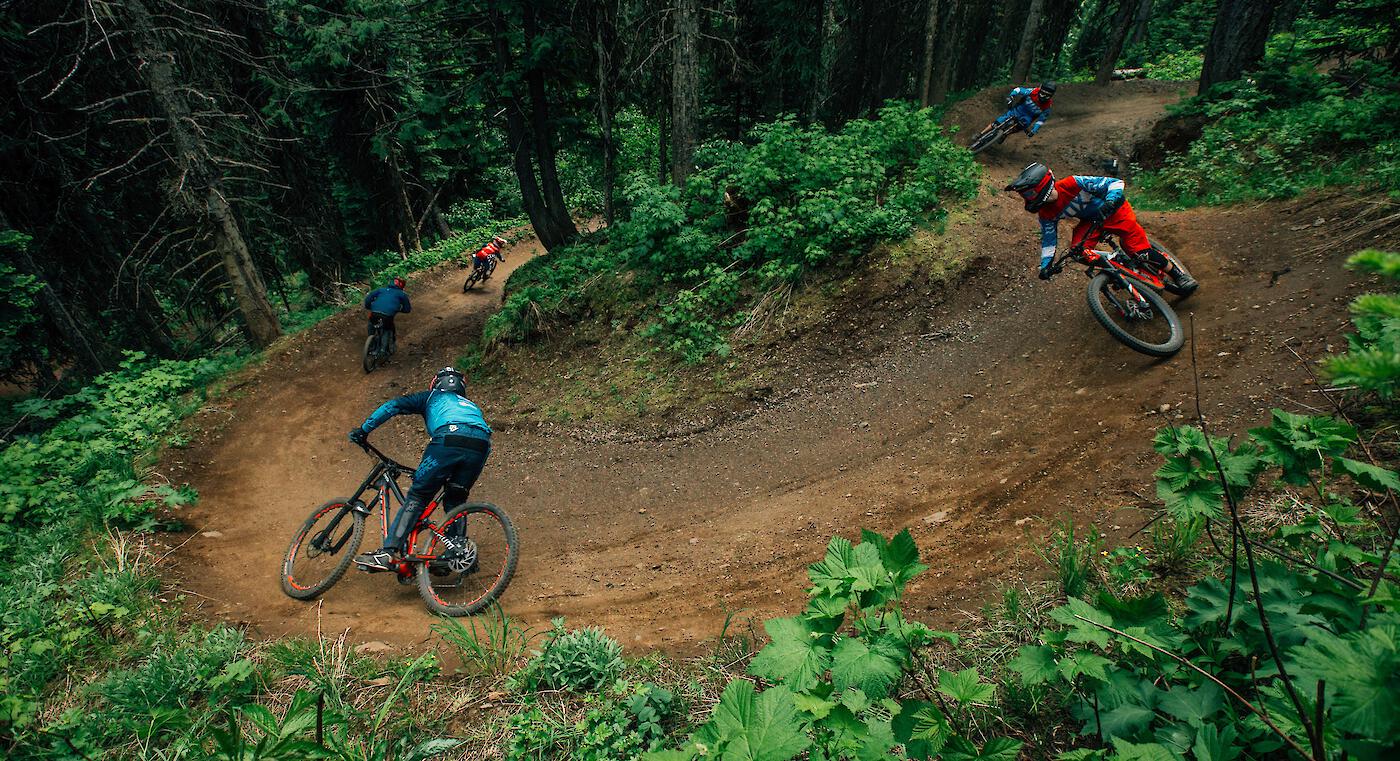 SilverStar Bike Park Inspiration
Uncover the stories of SilverStar and beyond.
Getting here & Trail Access
Located in the beautiful Okanagan Valley, it's easy to get to SilverStar.