A tifecta of natural beauty, friendly locals, and flow trails
Burns Lake is just one of those places you have to experience. Once you go, you'll know. With a progressive beginner-to-advanced trail network on Boer Mountain designed by world-renowned experts and a dedicated local trail crew, the biking here is rider-focussed with a sequence of cross-country, freeride, and downhill trails, along with a skills, jump park, and rider cross track.
Nowhere else is riding this family-friendly, and nowhere else offers such a vast opportunity for other outdoor recreation activities. Conveniently located partway up Boer Mountain, Kager Lake Recreation site is the perfect homebase for bikers who like to camp or park their RV right at the trails. This place is also recognized as one of the most progressive and sustainable trail networks found anywhere in BC.
Number of Trails:

47

Highest Elevation:

1,245 m

Trails:

easy

12

intermediate

23

difficult

11

extra difficult

1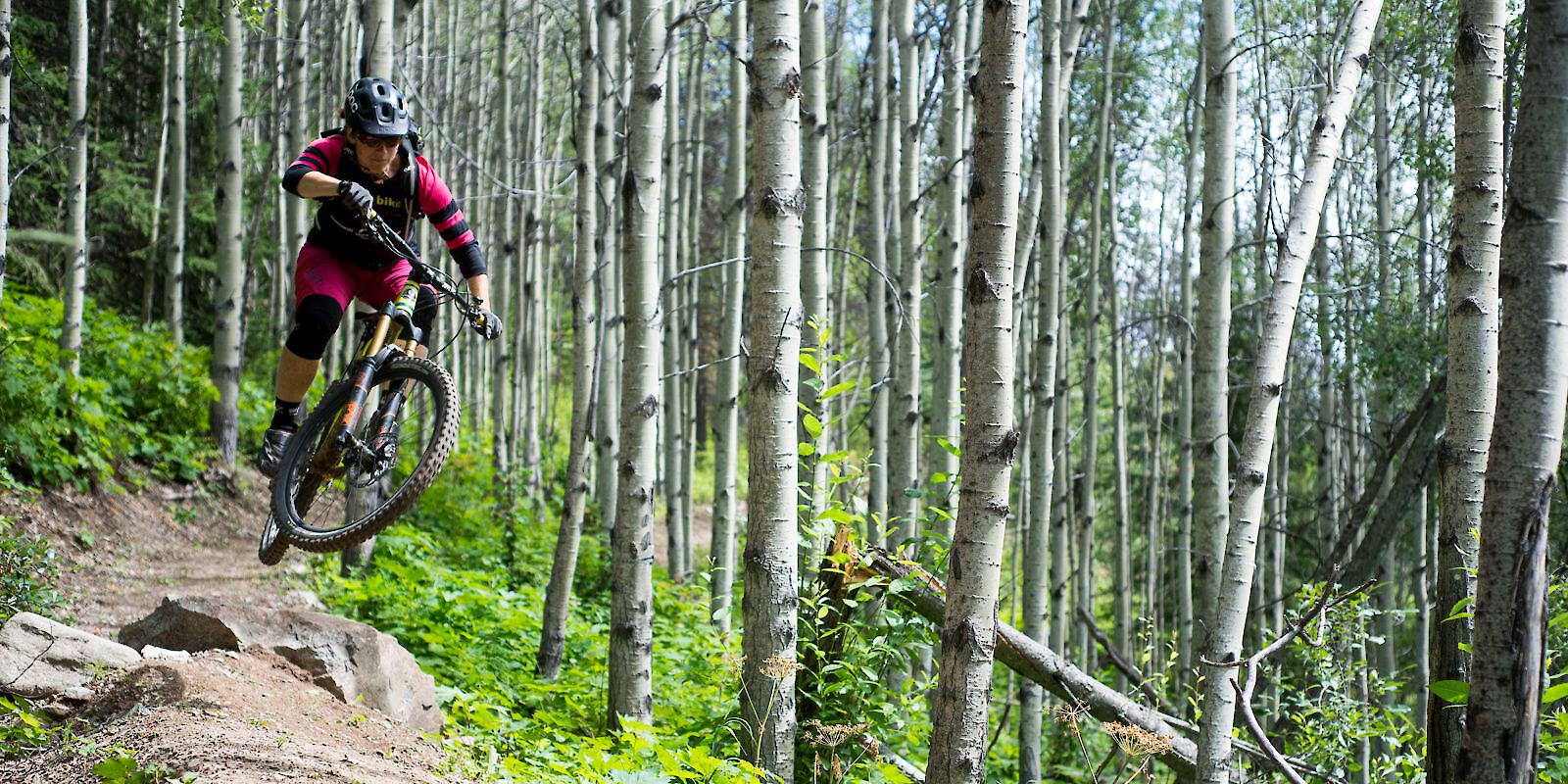 Burns Lake Inspiration
Uncover the stories from Boer Mountain and beyond.
Getting Here & Trail Access
Burns Lake is located along the Yellowhead Highway 16 between Prince George to the east and Smithers to the west.
Support Our Local Trails
Consider supporting the associations in Burns Lake that help maintain the trails and advocate for the mountain bike community.