Arguably the Most Photographed Biking Zone on the Planet
This region is where BC mountain biking was born and where it thrives today. World-class bike communities—from the North Shore to Pemberton, the Fraser Valley, and over to the Sunshine Coast—make this region a true hot spot of biking culture, trail building progression, and unmatched terrain.
Vancouver's North Shore known for its technical terrain, hand-built wooden features, tight switchbacks, and rooty and rocky downhill that is also begnning to sproat flowy all-mountain and cross-country trails. Variety is Fraser Valley's forte where riders can choose from six main trail networks. Long descents and manageable climbs are the pinnacles of Squamish riding where loamy dirt intersects with granite features as a natural stage for downhillers and trail riders alike. Manicured trails and features are designed for every level of rider at the Whistler Bike Park and riding in the Whistler Valley claims endless kilometres of singletrack and enduro riding. In Pemberton, a vast trail network has an array of amazing well-maintained singletrack with steep, loose, and long descents. While the lower Sunshine Coast has a wide range of fun and flowy trails for any style or level of rider and Powell River's extensive trail network is marked by loamy soil and skinny singletrack resides in the midst of the in rainforest of the Coast Mountains.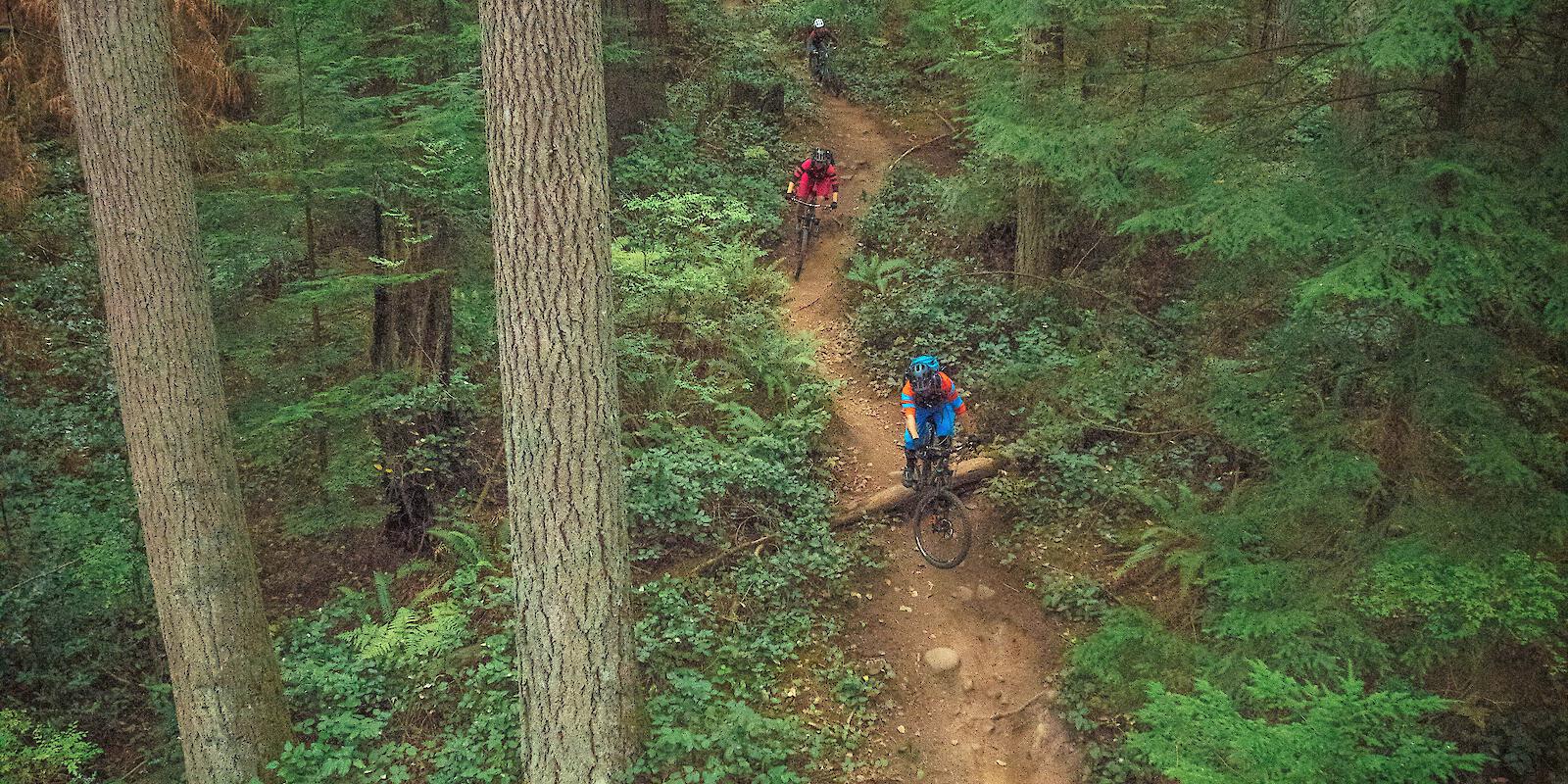 Spots to Ride
Neverending Coast Mountain riding.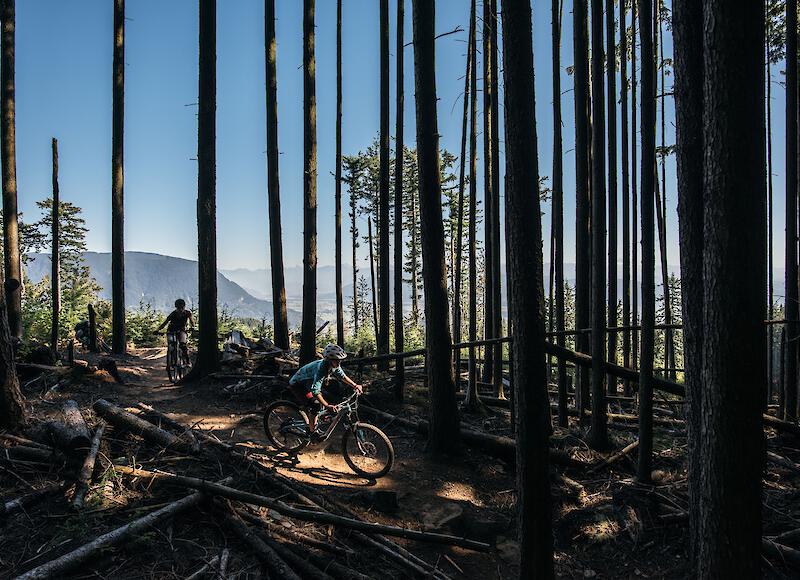 Fraser Valley
Sculpted over millennia, by glaciers and rivers, the Fraser Valley is one amazing region to explore. Just an hour away from Vancouver, here you'll find massive peaks rising above the mighty Fraser River that winds itself through the landscape. Trail-seekers here will discover quality trails that offer both technical challenge and flow, along with great bike shops and après-ride experiences.
Number of Trails:

370

Highest Elevation:

2080 m

Trails:

easy

57

intermediate

183

difficult

116

extra difficult

14
Squamish
When it comes to mountain biking, few places in the world rival Squamish's legendary trails with rock slabs, deep loam, and amazing flow. From its industrial heritage, the town has transformed into a world-class destination for adventure seekers and is home to a welcoming biking community that builds, maintains, and rides the hundreds of kilometres of trails found within a few minutes from the centre of town.
Number of Trails:

293

Highest Elevation:

2,225 m

Trails:

easy

50

intermediate

112

difficult

89

extra difficult

42
Whistler
All self-respecting mountain bikers owe it to themselves to experience Whistler's incredible trail diversity and legendary terrain. Whistler is a bike-friendly community to its core and visiting riders can rely completely on two wheels to explore the incredible network of trails scattered around the Whistler Valley.
Number of Trails:

480

Highest Elevation:

2388 m

Trails:

easy

50

intermediate

181

difficult

167

extra difficult

82
Sunshine Coast
There is no need for your bike to stay unused in the shed when you can ride the Sunshine Coast year-round. The array of different terrain—from adrenaline pumping downhill to technical cross-country—accommodates every style and level of rider. The Southern Sunshine Coast—a short 40-minute ferry from Horseshoe Bay—is known for its smooth flow trails through spectacular scenery while the Northern Sunshine Coast is notorious for its phenomenal cross-country rides through vibrant old-growth forests.
Number of Trails:

693

Highest Elevation:

1,852 m

Trails:

easy

211

intermediate

395

difficult

76

extra difficult

11
Whistler Mountain Bike Park
For over 20 years the Whistler Mountain Bike Park has set the standard for gravity-fueled mountain biking. Nowhere else on the planet offers as much fun on two wheels as Whistler does. Every aspect of the bike park has been carefully planned and crafted to make sure that you not only have as much fun as possible, but also to help you progress your skills and become a more confident rider.
2023 Operating Season: May 19-October 9 (daily)
Number of Trails:

112

Highest Elevation:

2,173 m

Trails:

easy

9

intermediate

42

difficult

33

extra difficult

28
North Shore
Vancouver's North Shore is comprised of three municipalities (District of North Vancouver, City of North Vancouver, and the District of West Vancouver) and one very large mountain biking community. Since the 1980s when the first mountain bikes set treads on the North Shore a small team of dedicated trail builders have quietly created an immense labyrinth of trails inspired by nothing more than nature and their imaginations for what is possible on a bike. It is truly one of a kind.
Number of Trails:

347

Highest Elevation:

2,079 m

Trails:

easy

51

intermediate

93

difficult

136

extra difficult

67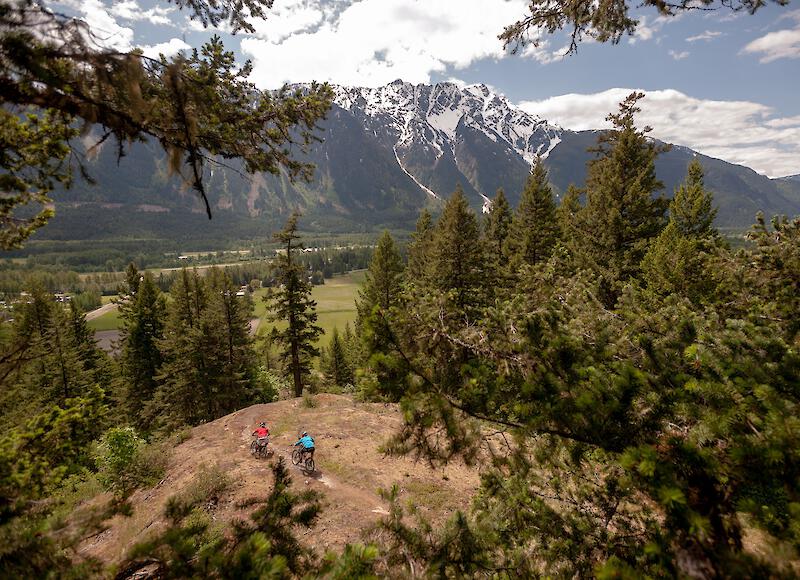 Pemberton
At the north end of the Sea-to-Sky Highway is Pemberton, the hidden gem among so many well-known riding destinations found further down the road. Not to be underestimated, this place offers some of the most technically advanced trails in the province.
Number of Trails:

161

Highest Elevation:

2,643 m

Trails:

easy

16

intermediate

55

difficult

58

extra difficult

32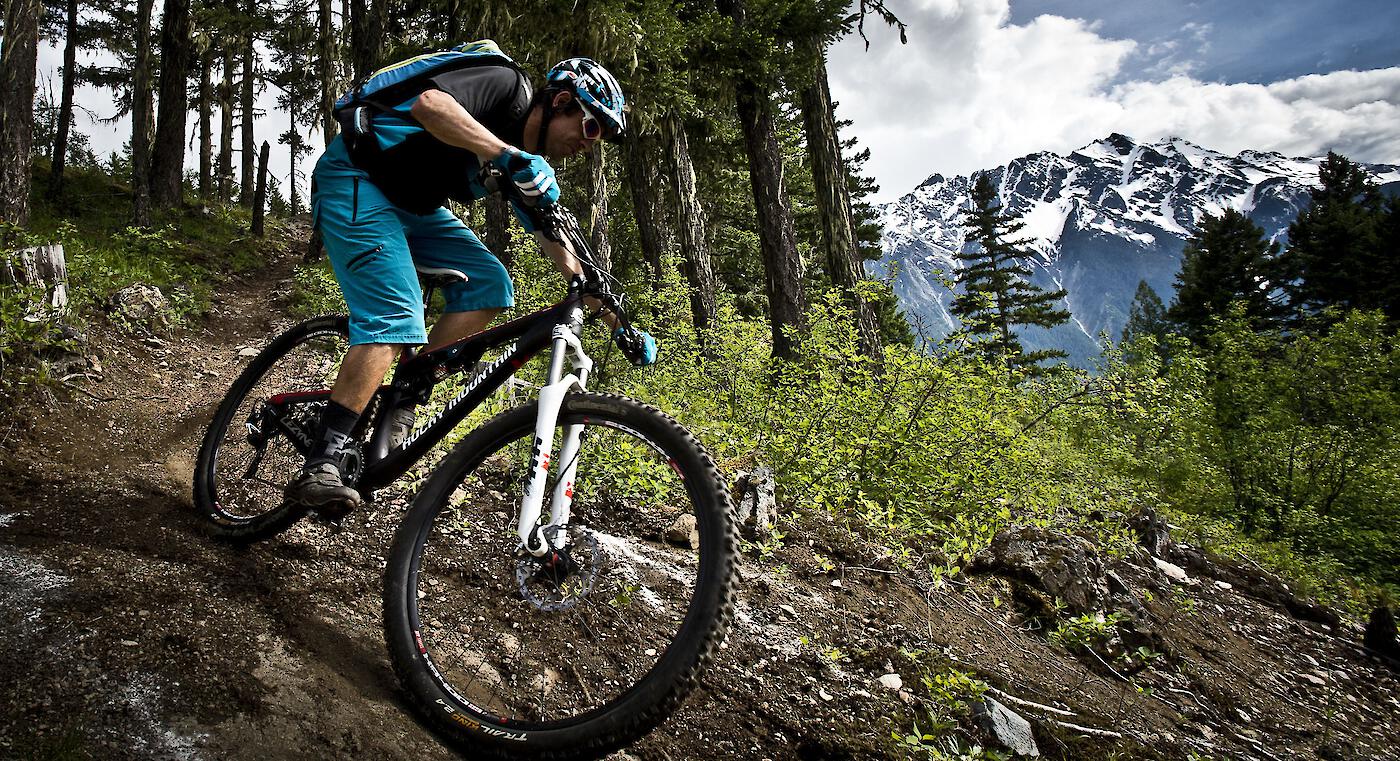 Get Inspired
Uncover stories from Vancouver Coast & Mountains.
Start Planning Your Visit
The Vancouver, Coast & Mountains region is located in the southwest corner of the province, often referred to as the Lower Mainland, it encompasses Greater Vancouver, Sunshine Coast, Sea to Sky, and the Fraser Valley. Vancouver is BC's largest city and main terminus for visitors arriving by air, land, and sea. Vancouver International Airport (YVR), Pacific Central Station, Tsawwassen and Horseshoe Bay Ferry Terminals, and the Trans-Canada Highway (Highway 1) all provide access to this incredible outdoor playground.