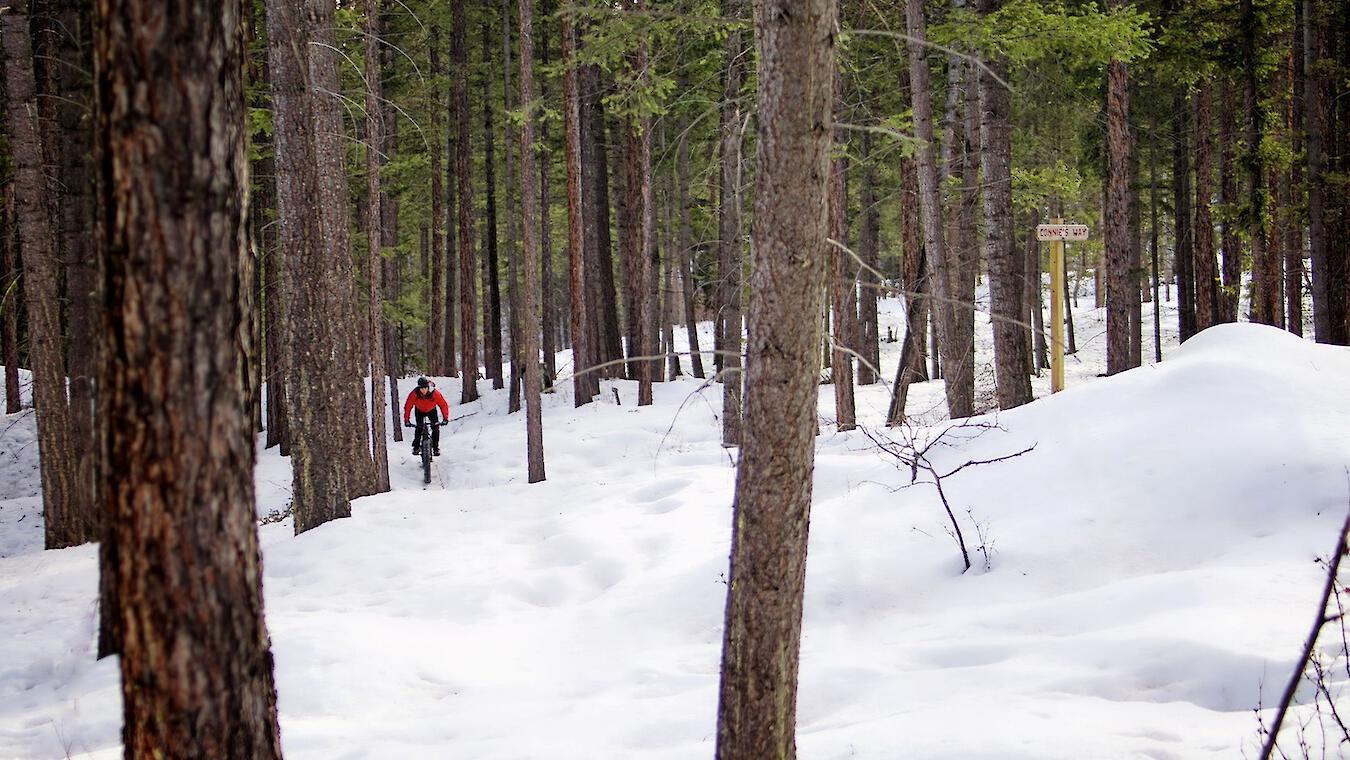 Snowdog Shredding
The Machine That Transformed Fat Biking into Legitimate Winter Fun
Winter fat biking has always been a good way to stay on two wheels when snow and ice cover roads and trails. But the haphazard packing of trails and snow's squishy surface always meant riding in the winter was never the freewheeling fun of summer.
"I describe it as an endless, white log ride," says PJ Hunton, an avid fat biker based in Kimberley, B.C. "It was really technical and challenging. It was never shredding. It was just survival."
But in recent years a new machine, the Snowdog, has reinvented fat biking. More and more clubs across the province use the miniature snow groomers to transform summer trail networks into flowy and exciting winter fat biking.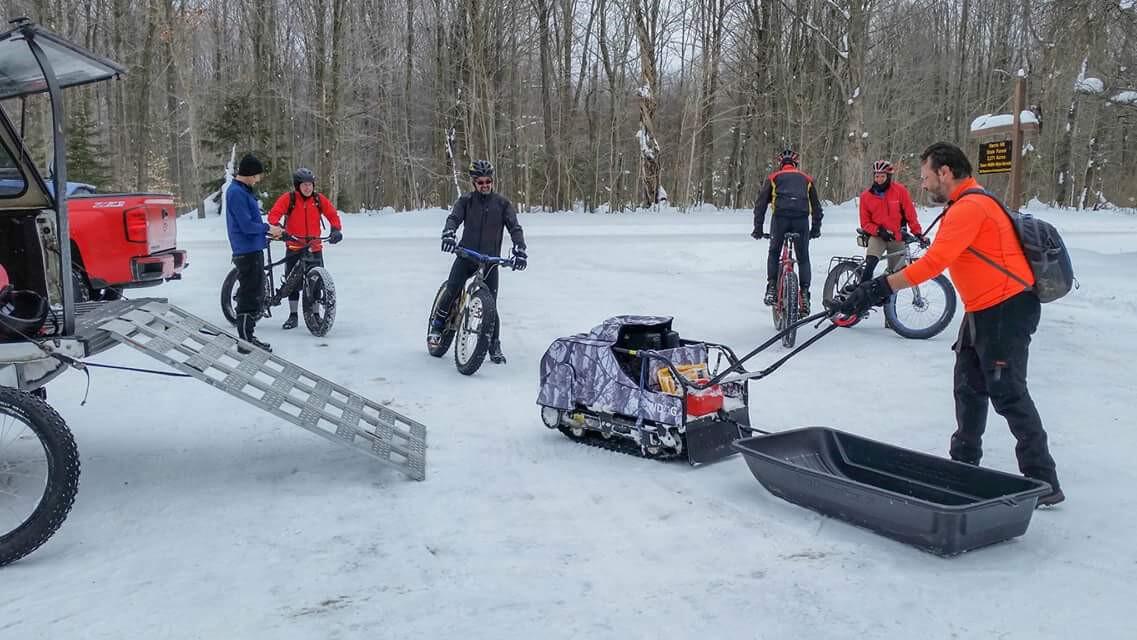 "The Snowdog absolutely changes the sport," says Hunton. "It's fully legitimate fun now."
Snowdog LLC, an American company, invented the machine in 2015 as a compact, nimble and less expensive alternative to a snowmobile. It looks a bit like a Zamboni: a 13 horsepower Brigs & Stratton gas engine mounted on a heavy duty snowmobile chassis and track. The driver stands on a sled behind the machine steering with a lawn mower-style handlebar and controlling speed with a throttle and brake. Snowdogs can travel up to 30 kilometres per hour and tow hundreds of pounds on snow or ice.
It was designed with ice fishermen in mind, says Tim Sedov, Snowdog's marketing manager. But the utilitarian design proved popular with hunters, trappers, dog sledders and cross country skiers, too. About five years ago the first fat bikers in Canada saw its potential to make riding in the snow easier.
The key to its biking value is one of Snowdog's many accessories, a 21 inch wide grooming plate. As the Snowdog packs the snow and the driver rides on the metal plate, leaving a strip of corduroy, just like the groomers at ski hills, except much, much narrower.
Today the Snowdog is mandatory for any mountain bike club that wants to support fat biking. Many own multiple machines and rely on a dedicated crew of volunteers to run and maintain their Snowdogs.
That's true in Kimberley. The Kimberly Trail Society bought its first Snowdog four years ago, not long after Hunton moved to the east Kootenay town.
"We thought it was going to be easy," Hunton says. "It's not. It's been a big learning process and we continue to learn.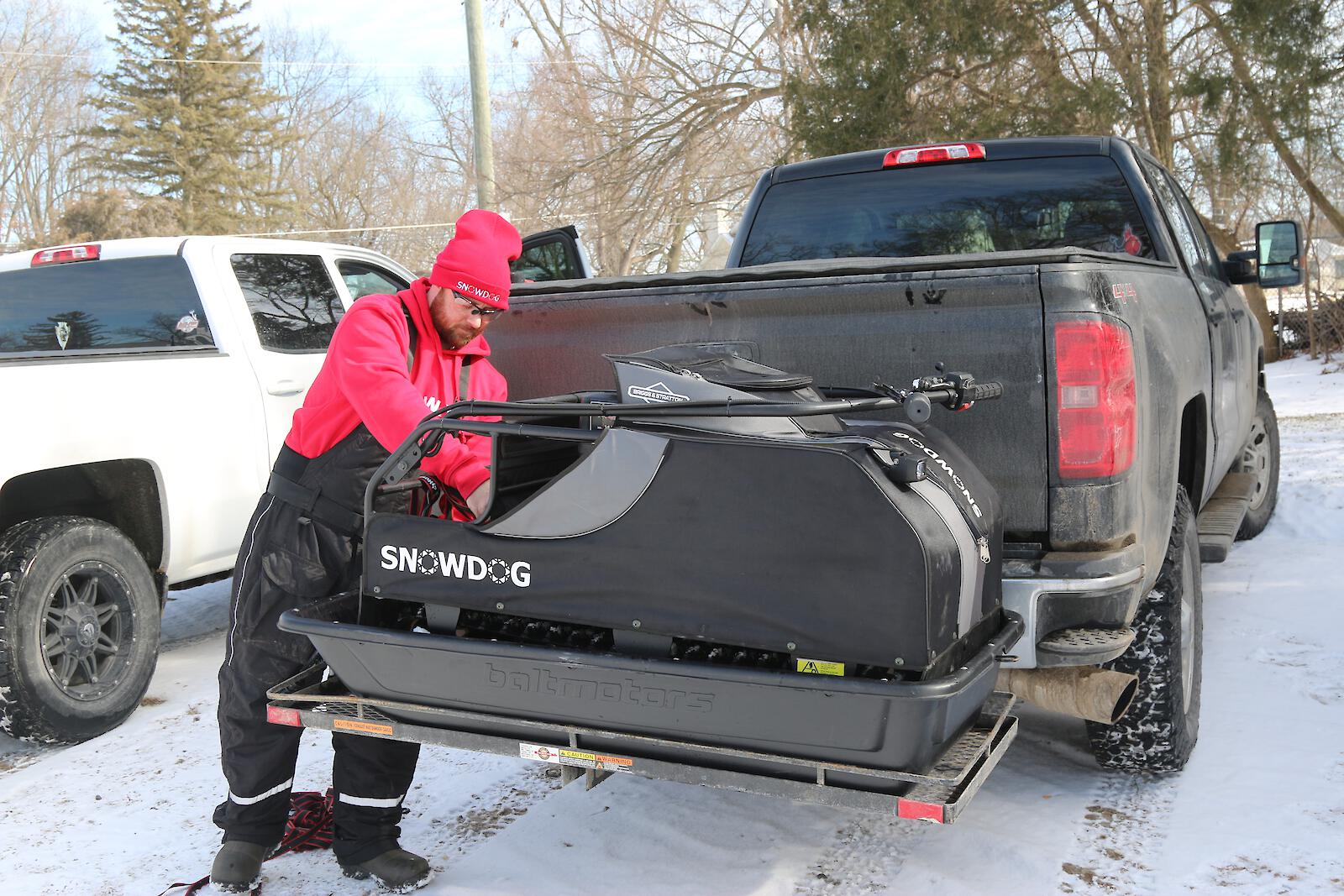 The biggest challenge is maneuvering the machine, particularly in fresh snow and in off-camber and twisting trails. With no steering skis, the 350 pound machine wants to follow the fall line. The driver has to wrestle it into turns and across sidehills. The volunteer trail crew often drove it off the trail, hit trees and rolled it.
"It's a Catch 22," Hunton says. "The funnest trails to ride are the hardest to groom."
Eventually they realized their best strategy was to pre-groom the trail on snowshoes before taking out the Snowdog. The volunteer "Stomp Crew" packs the trails on snowshoes and shovels snow into the corners to build berms, which help steer the Snowdog through the bends and add a playful feel to the riding. The club also renovated key winter trails during the summer to make them more Snowdog friendly: widening narrow sections and cutting deeper bench-cuts into sidehills.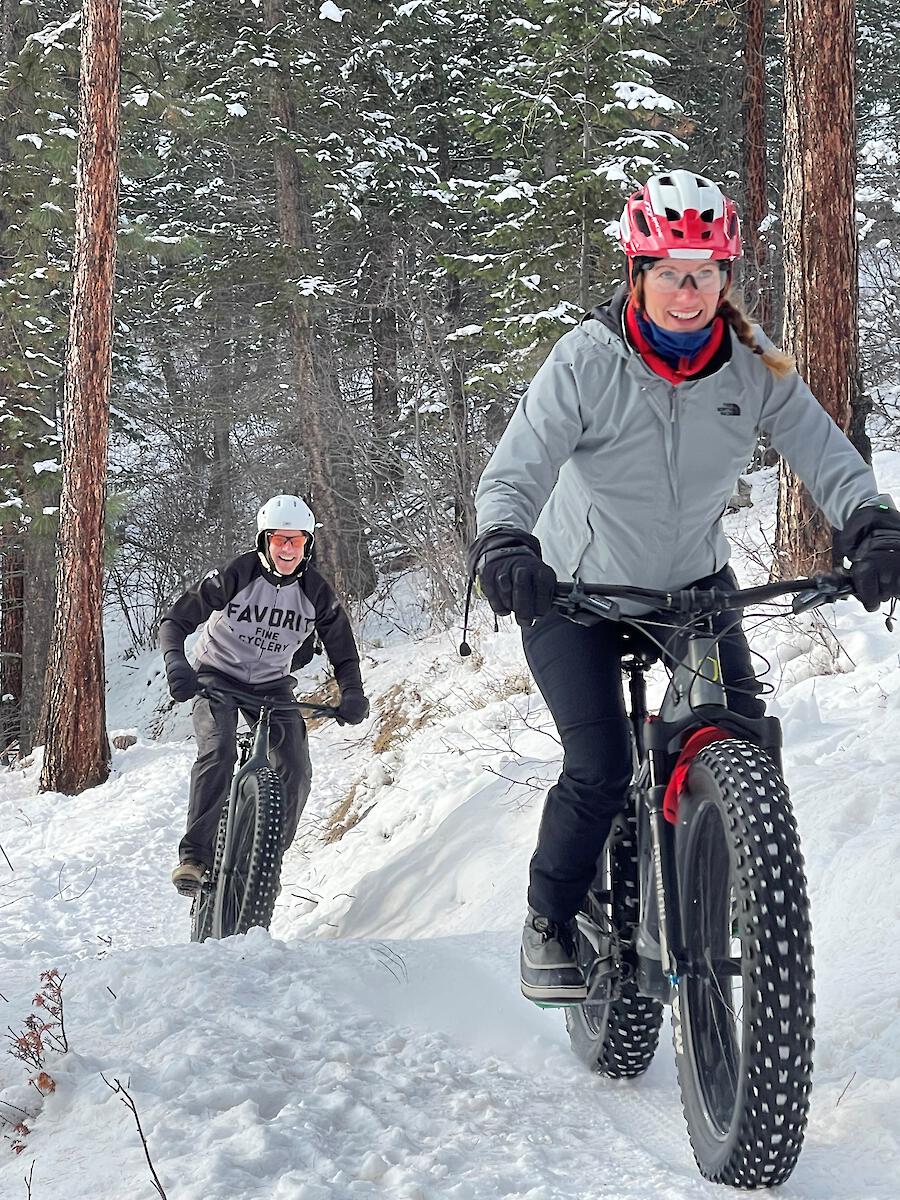 KTS now owns two Snowdogs and there's a local who has his own. Together they maintain 35 to 40 kilometres of fat biking trails in two trail networks around town, the Kimberley Nature Park and Lois Creek.
"Even with dialled stomp program it's no easy task," says Hunton.
It requires strength to steer the Snowdog, it's loud, and the driver is stand the whole time. Groomers typically work in two hour shifts, each one grooming about 20 kilometres of trails. It's even longer to "stomp" the network, but there is an eager crew of about 30 volunteers "chomping at the bit" every time it snows, says Hunton.
"They know how much better the Snowdog makes the trails," Hunton says. "It creates a 21-inch wide Formal One race track for fat bikes. It's so much fun. You're really shredding."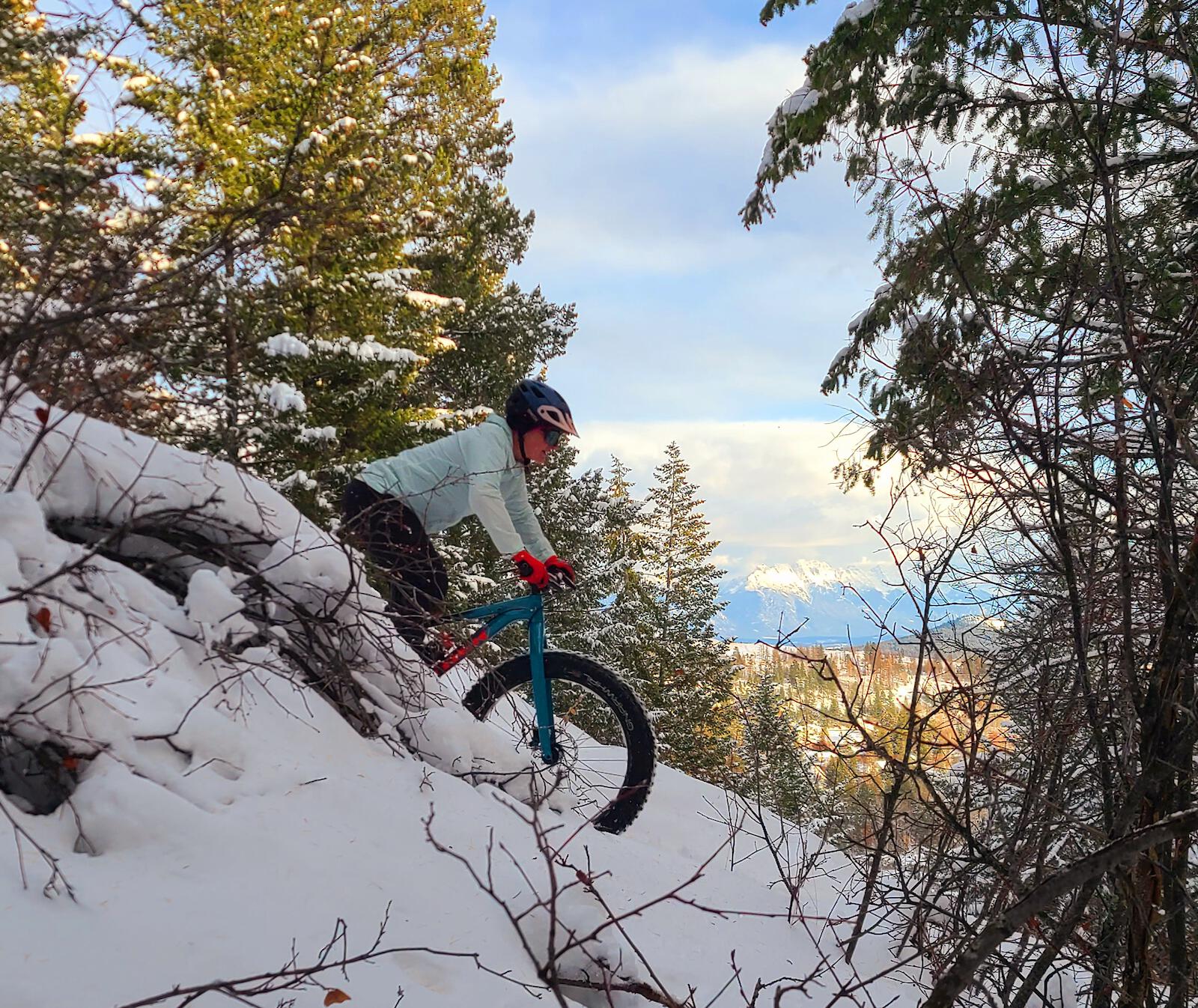 If you want to give winter fat biking a try, here are locations that offer groomed trails during the winter months: Williams Lake, Prince George, Burns Lake, Golden, Fernie, Kimberley, Cranbrook, Invermere, Rossland, Nipika Resort.
Many of the ski resorts have it too (and offer rentals): Mount Washington, Fernie, Kimberley, Big White, SilverStar, Sun Peaks