Exploring Kelowna, Vernon and Penticton Through the Eyes of Ryan Creary
Ryan grew up on the east coast of Canada in New Brunswick. This was where he first discovered mountain biking; he used to race on the rooty and soggy coastal bush trails around the province's local circuit. After university, Ryan migrated west to British Columbia, and he now calls Revelstoke home. The high alpine trails that surround the town are one of the reasons he loves Revelstoke so much. "I love to ride my bike both up and down; it's like ski touring for me. Revelstoke is surrounded by long logging road climbs with amazing downhills and some of the best high alpine singletrack in western Canada", he says. Ryan is very passionate about the outdoors, and when he's not taking photographs, he spends his time biking, kayaking and climbing in the summers. A long time contributor to Bike Magazine and many other mountain bike publications around the world, Ryan has been a full time professional mountain sports photographer for almost 20 years. Always on the hunt for exquisite light, moody scenes and unique angles – "I'm intrigued by the subtle moments of the activities I pursue as well as the cultural side of mountain sports."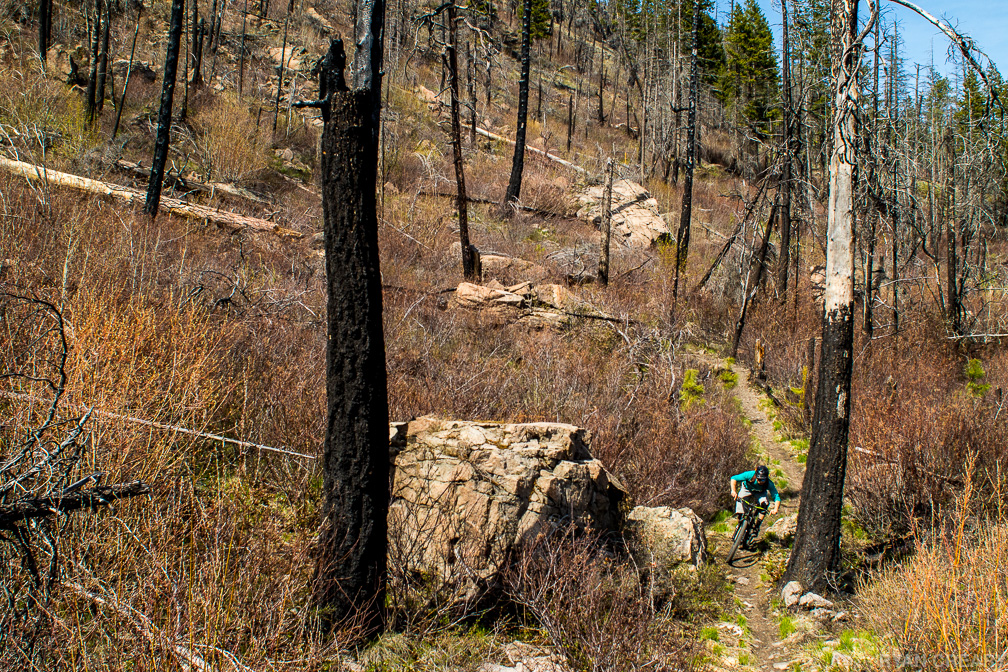 "I just love the old burns and different color hues in the Okanagan – Jay Starnino speeding down Jabbarocky on the Rose Valley network."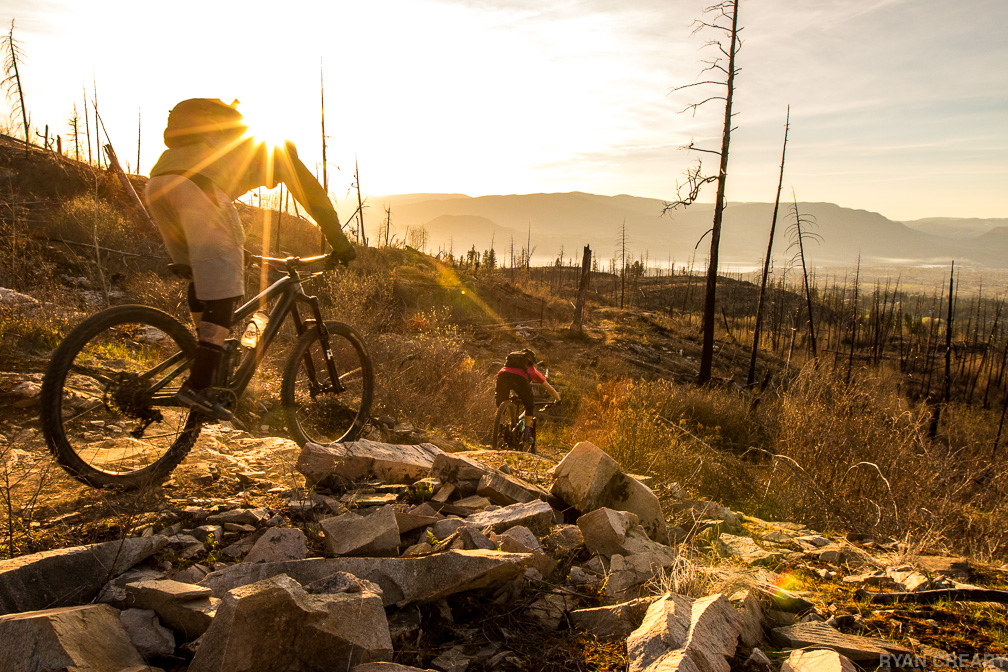 "Jay Starnino and Sabrina Gauthier heading down the Connector Trail towards Rocky Screech at sunset. Crawford Trails at Myra-Bellevue Provincial Park – Kelowna , BC.
Being based in Revelstoke and getting to ride rainforest trails, its a real treat to hit the Okanagan's semi desert-like trails. Such a unique riding area – a burnt forest bathing in low light with lots of rock and lake views makes this one a sweet trail."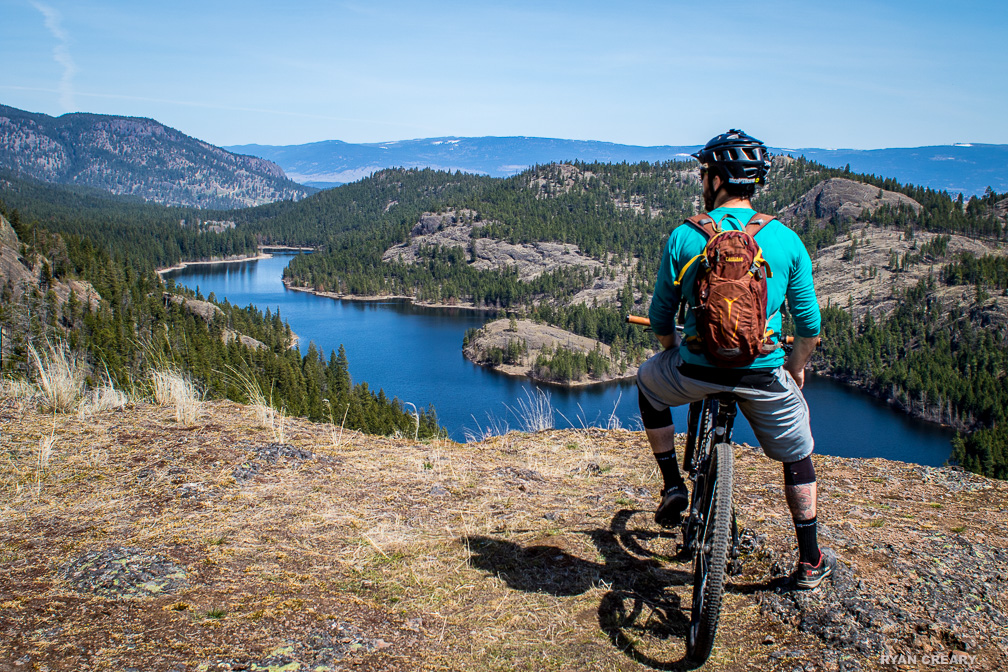 "Jay Starnino soaks in the view while on the climb up Daze of Roses at Rose Valley". Kelowna, BC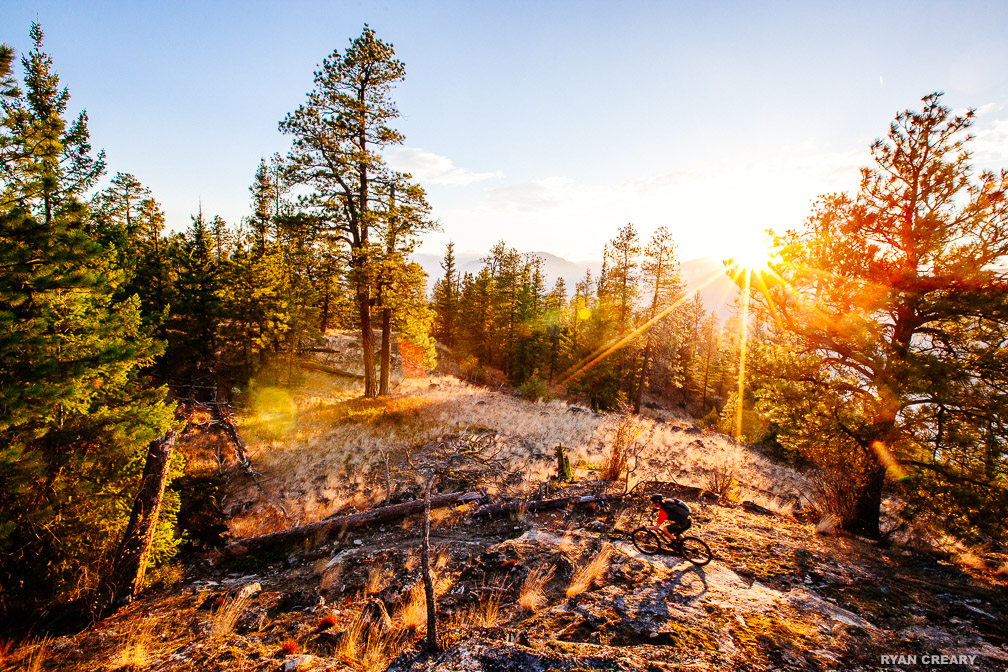 "Ben Horowitz racing sunset on the incredible Rock Oven Trail in Penticton, BC. Rock slabs, techy climb, flowy fast sections and incredible views make this one of my favourite trails in BC – a little bit of everything." (editor note: unfortunately Rock Oven Trail was lost due to a wildfire in 2020. There are still lots of great trails surrounding Penticton)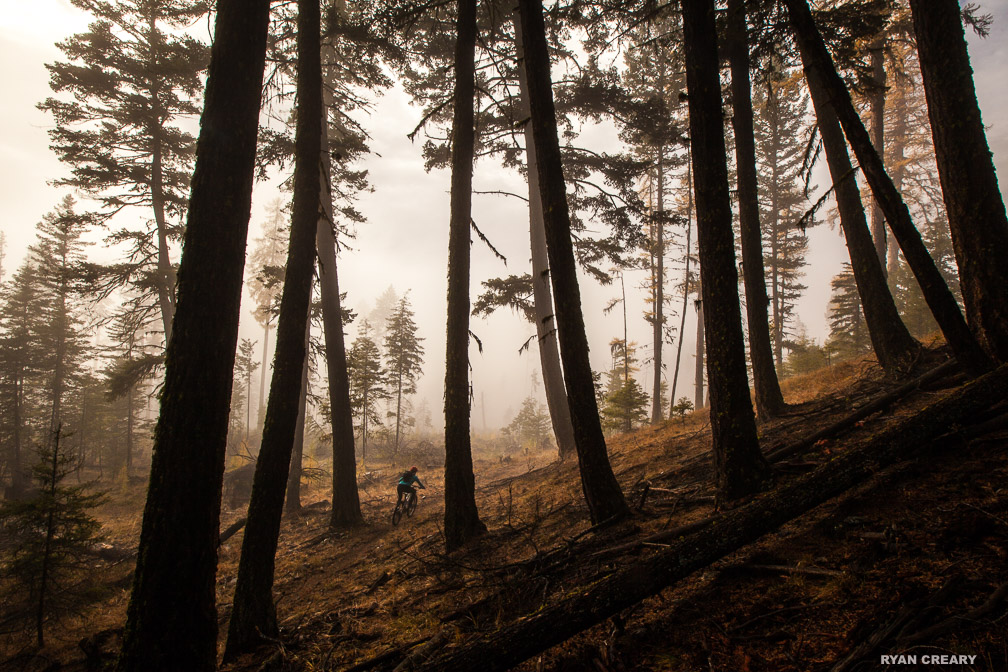 "Jasmin Dobson enveloped in the mist and the tall trees on the Naramata Beer Run trail – a sweet trail that just keeps going and going."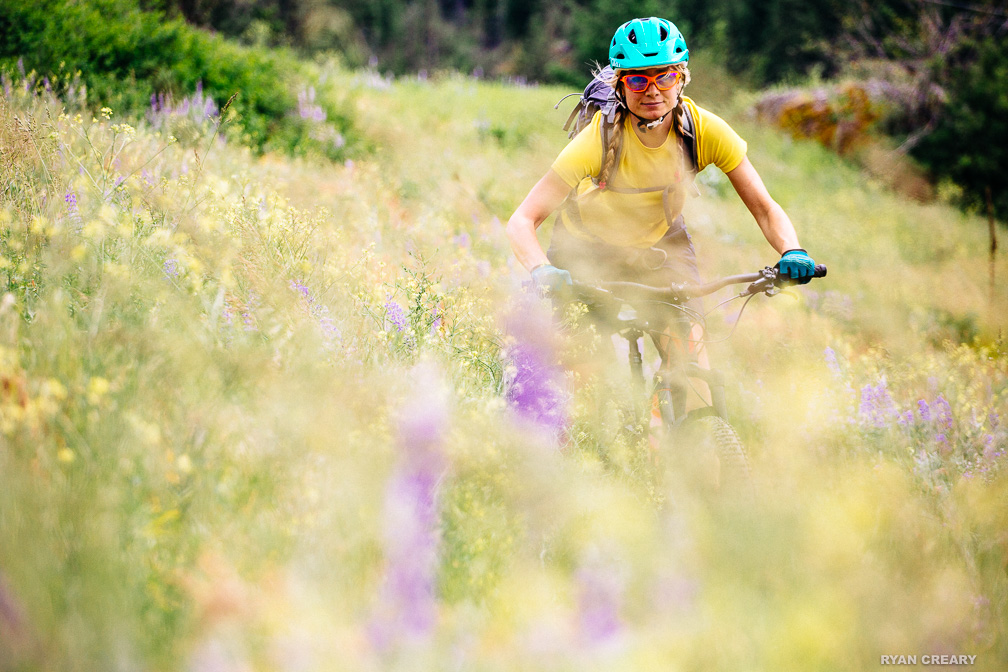 "Spring always arrives a little earlier in the Okanagan – Christy McLean finding the flow and early season flowers on Gingerly Trail at Kalamalka Lake"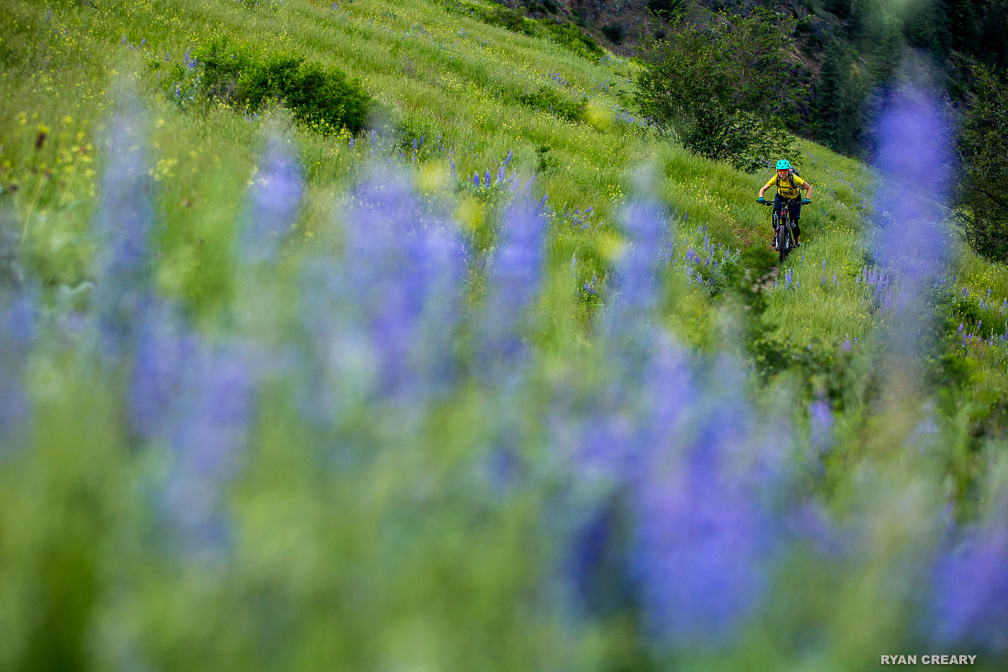 "Christy McLean heads into the trail network of Kalamalka Lake starting on the High Rim Trail. "
Think you have what it takes to be our next #mtbBC Guestagrammer? Email us at media@mountainbiking.bc!