Year-Round Biking Wonderland
There is no need for your bike to stay unused in the shed when you can ride the Sunshine Coast year-round. The array of terrain—from adrenaline pumping downhill to technical cross-country—accommodates every style and level of rider. The Southern Sunshine Coast—a short 40-minute ferry from Horseshoe Bay—is known for its smooth flow trails through spectacular scenery while the Northern Sunshine Coast is notorious for its phenomenal cross-country riding through vibrant old-growth forests.
Sprockids Park, just minutes from the ferry boasts fantastic trails for all levels of riders and B&K network in Roberts Creek has all the fast and fun downhill tracks. For cross-country enthusiasts, West Sechelt in the name, and for downhill gravity fun all day the Coast Gravity Park is BC's first shuttle-accessed, year-round downhill bike park. Travel a little further north to Powell River for challenging, technical, and fast trails maintained by a thriving and committed community of local riders and trail builders.
Number of Trails:

693

Highest Elevation:

1,852 m

Trails:

easy

211

intermediate

395

difficult

76

extra difficult

11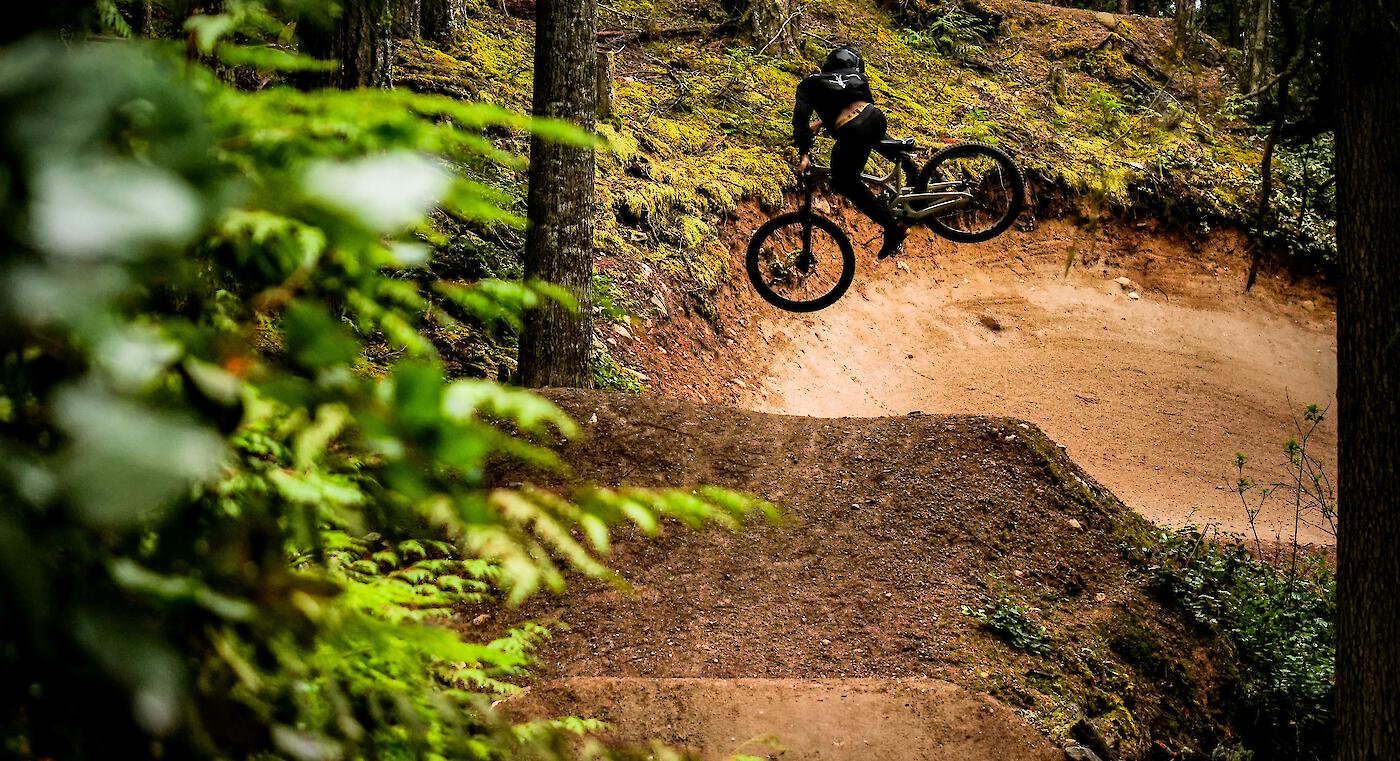 Sunshine Coast Inspiration
Stories from the Sunshine Coast.
Getting Here & Trail Access
The Sunshine Coast stretches for 180 km (110 mi) along the Salish Sea from Howe Sound to Desolation Sound and is divided in the Northern Sunshine Coast and Southern Sunshine Coast by Jervis Inlet. Although it is part of BC's mainland, access to the region is by BC Ferries or by air due to the mountainous terrain.
Support Our Local Trails
Consider supporting the associations of the Sunshine Coast that help maintain the trails and advocate for the mountain bike community.