Vancouver Island
Langford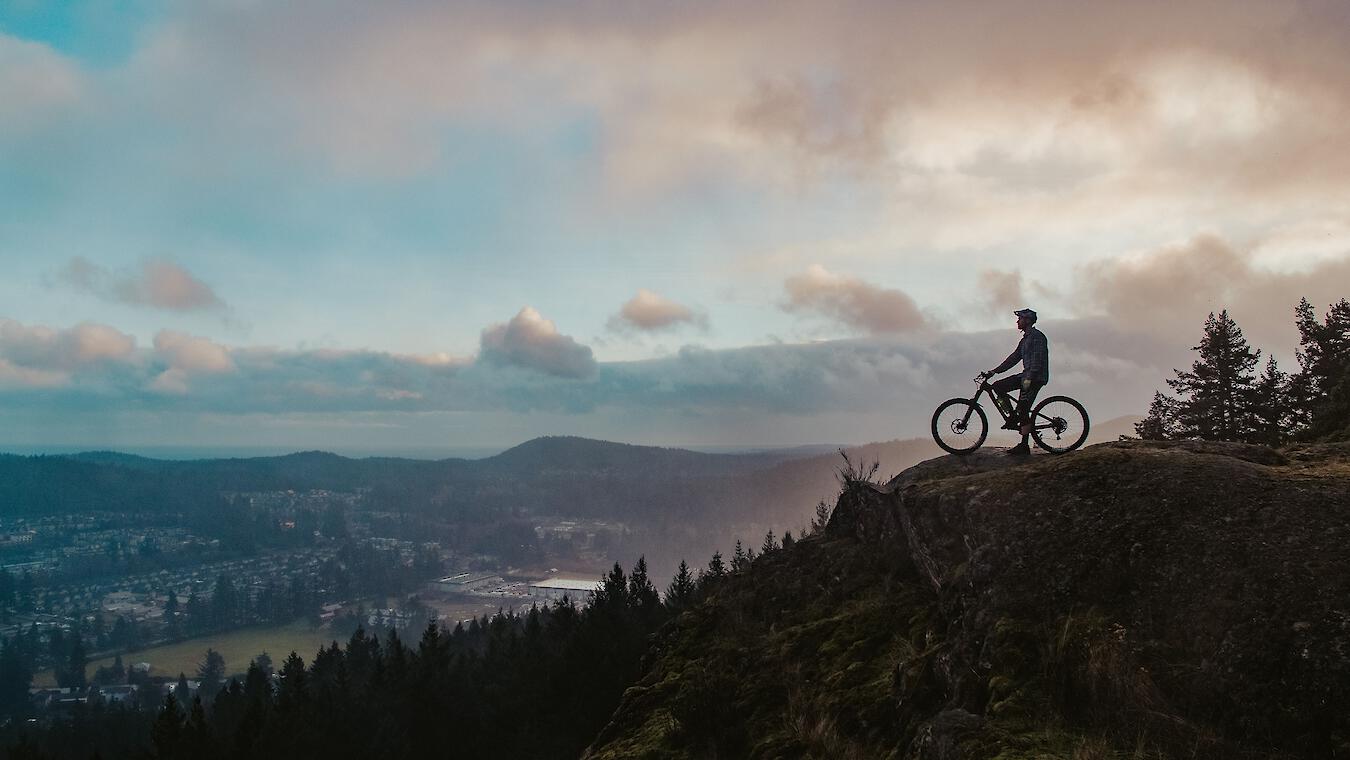 Where it all happens
A city surrounded by nature, Langford combines epic mountain biking experiences with first-class recreation and unforgettable adventure. Outdoor recreation opportunities are plentiful, with a provincial park, three lakes, a variety of hiking trails, golf courses, and an intricate biking and cycling network all located within the city boundaries. While you're here, catch a game at Langford's Starlight Stadium, the home of Rugby Canada, Pacific Football Club, and the Westshore Rebels Junior Football team. With an award-winning culinary scene, nationally recognized sporting amenities, local shopping, and more, Langford has everything for an exciting mountain biking experience and more.
Number of Trails:

14

Highest Elevation:

349 m

Trails:

easy

1

intermediate

1

difficult

10

extra difficult

2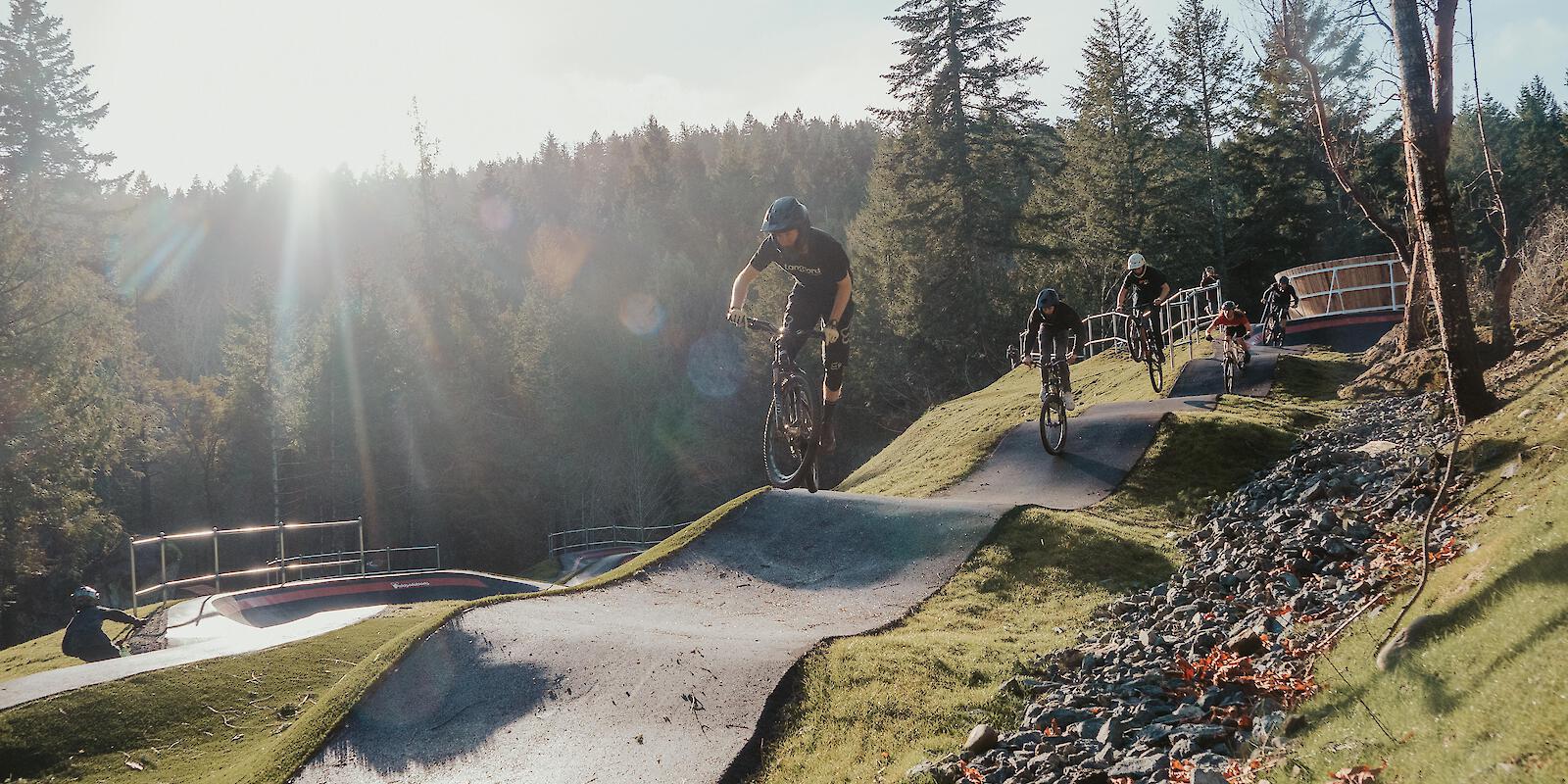 Jordie Lunn Bike Park
The Jordie Lunn Bike Park in the Westhills area of Langford is a one-of-a-kind recreational cycling space that caters to cyclists of all ages and abilities. The park features a world-class Velosolutions Intermediate Pump Track, beginner Pump Track and Snake Run (gravity run), a cutting edge pro jump line, skills area, 3km of cyclocross and beginner mountain bike trails, and ample parking. The Langford Gravity Zone and Nature Trails addition introduces a one-of-a-kind hiking and biking trail system like nothing else on Vancouver Island. The Gravity Zone features a variety of trails from intermediate to advanced. Riders and hikers will enjoy viewpoint lookouts and winding trails situated under massive tree canopies. Each trail was named by the trail building team who have worked tirelessly to create something special and unique for both residents and visitors to Langford. Over in North Langford, the South Point Bike Park is now open. While smaller than the Jordie Lunn Bike Park, South Point is designed for youth and beginner mountain bikers.
Getting Here & Trail Access
Langford is a young growing city on the southern tip of Vancouver Island. It is part of Greater Victoria and the Capital Regional District.