Road Trips
Explore Cariboo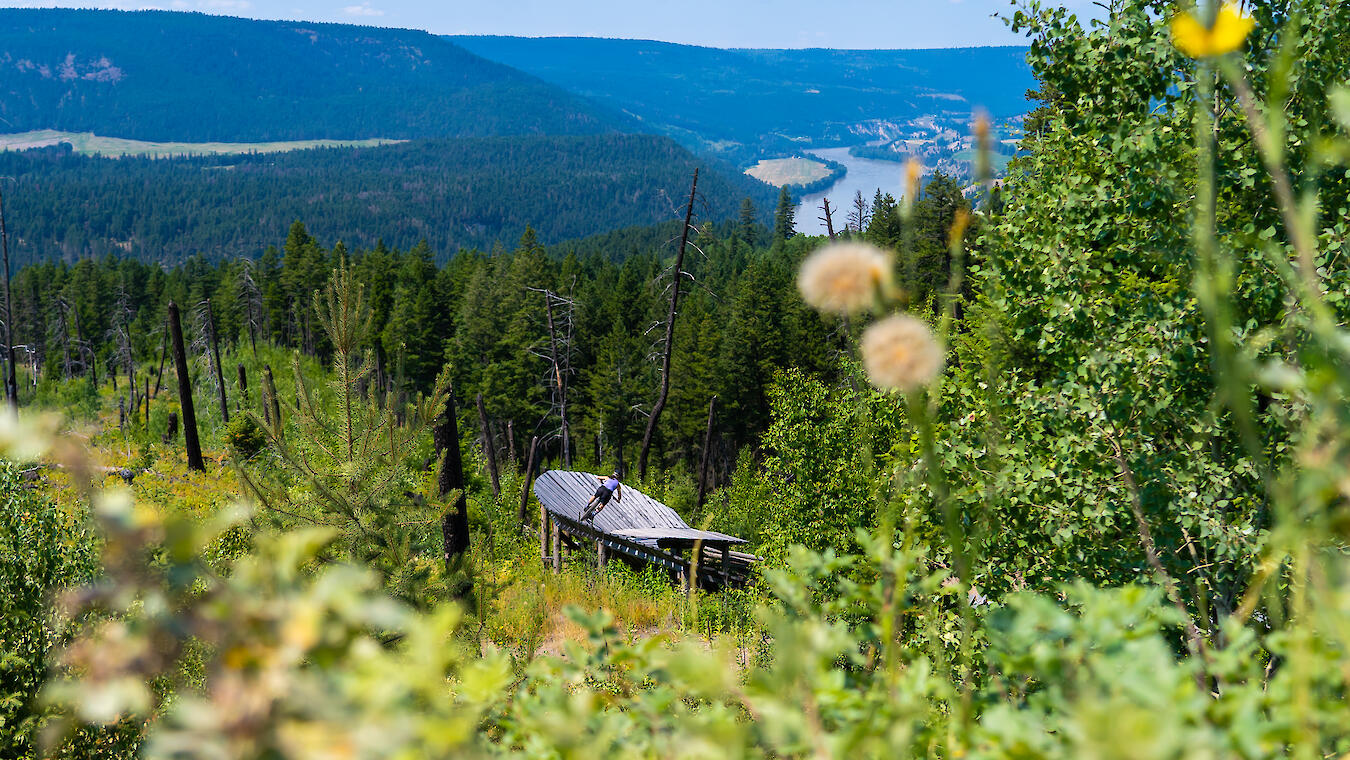 Diverse lands waiting to be explored
In the Cariboo, you can ride like a local and feel right at home. The region includes the communities of 100 Mile House, Williams Lake, Quesnel, and Wells/Barkerville. The region is situated on the northern reaches of British Columbia's Interior Plateau covering an area of over 80,000 square kilometers between the Cariboo Mountains to the east and the Coast Mountains to the west.
This diverse land is rich in natural elements and beauty where incredible mountain biking is easy to find, among rolling hills, desert lands and snow-capped mountains.
Experience the Indigenous culture of the Secwepemc Nation on the banks of the Fraser River at Xatsull Heritage Village or take in the history of the 1860s gold rush era at Barkerville Historic Town and Park, home to more than 125 heritage buildings. The Cariboo region tells a compelling story of the past and present.
Time your visit with one of the region's festivals. ArtsWells will inspire and engage the creative mind, while the Williams Lake Stampede will rope you into the cowboy culture, or celebrate the gold rush heritage during Billy Barker Days in Quesnel.
Trip statistics
Riding Communities

4

Trails to Access

300+

Adventures

Unlimited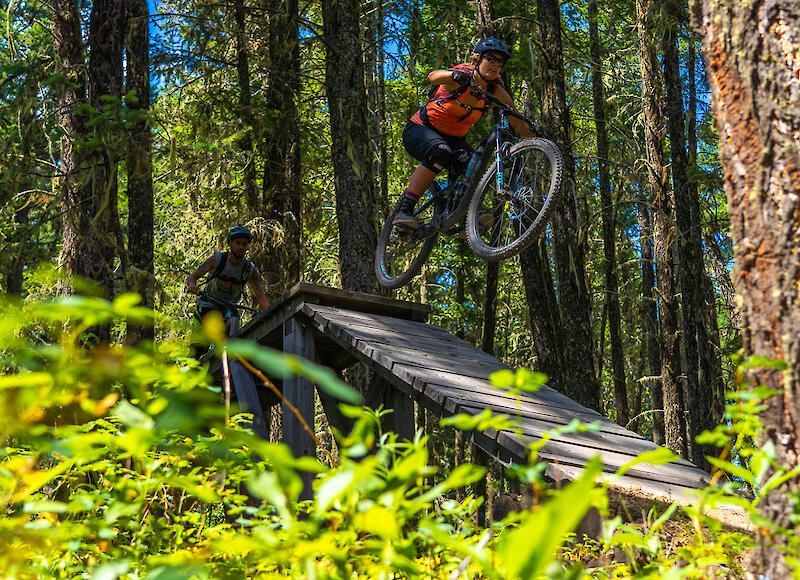 Williams Lake
Fast, flowy, and tight are the best words to describe the experience you'll have on one of the largest authorized trail networks in the British Columbia. From all-mountain singletrack to the most progressive free-riding to truly epic cross country, there is something for every style and skill level. Ride over 200 km (124 mi) of singletrack trails within the city limits, 100 km (62 km) within a half-hour drive, and the largest civic bike park in the region. Williams Lake is truly the Shangri-La of mountain biking.
Quesnel
Located in the heart of British Columbia between Williams Lake and Prince George, Quesnel is the perfect place to explore untapped trails. Find trails for all ages and abilities that are easily accessible for whatever kind of rides you seek—from technical singletrack to rock slabs, fast and loamy descents to jump tracks, climbing trails to pump tracks.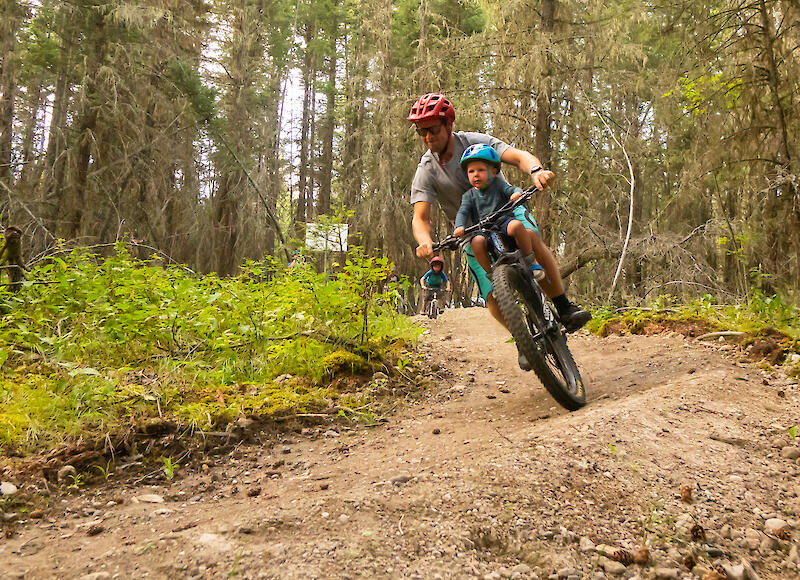 100 Mile House
Located in the southern part of the Cariboo region, 100 Mile House is a great place to stop and explore family-friendly mountain bike trails that are both progressive and fun.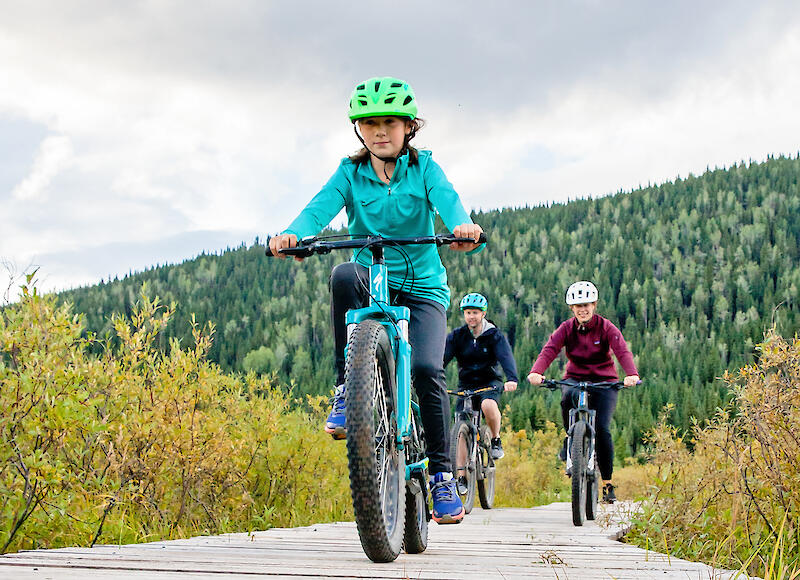 Wells
Steeped in history, Wells and neighbouring Barkerville offer unique mountain biking experiences.  Journey back in time as you ride over old prospector routes and ditch lines and discover what life was like during the Gold Rush era of the late 1800's.