Five Things You Need to Know About Valemount's New Bike Park
Words & Photos by Sam Egan
Rolling into Valemount, British Columbia, there's simply no denying the natural beauty of this quant locale, reputed as gateway to the towering, imposing, legendary Mount Robson. The village spreads from the base of Canoe Mountain, itself the meeting point of three major ranges, and just across Canoe River lays the Valemount Mountain Bike Park, a community affair managed by the Valemount & Area Recreation Development Association.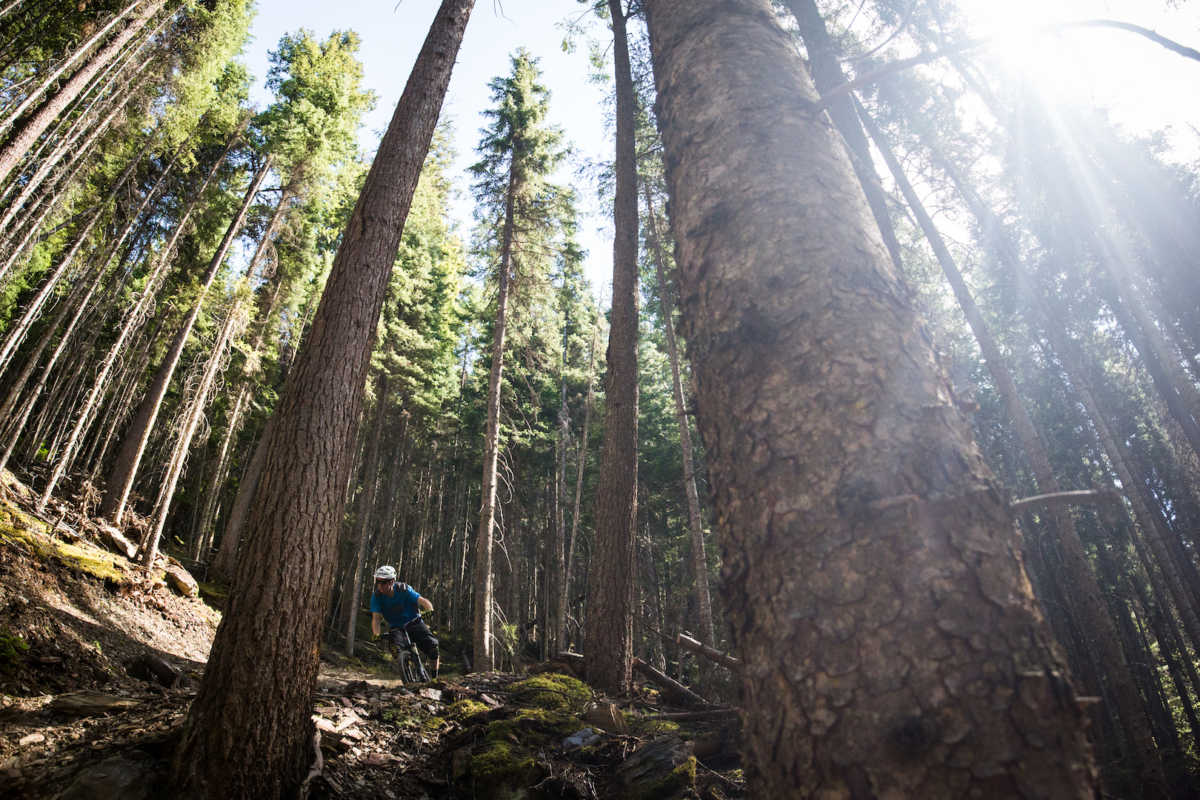 Built with rider development and progression in mind, it's frequented as much by beginner families and mobs of groms on hardtails as seasoned cyclists sporting the latest kashima. There's no chairlift turning but 2WD shuttle roads access everything for quick laps and it's free to ride, and by May long weekend conditions were perfect. It's a relatively fresh operation, though, and there are five things you should know before embarking on your trip to the Valemount Mountain Bike Park.
#1: Directions to the Trailhead, and Beyond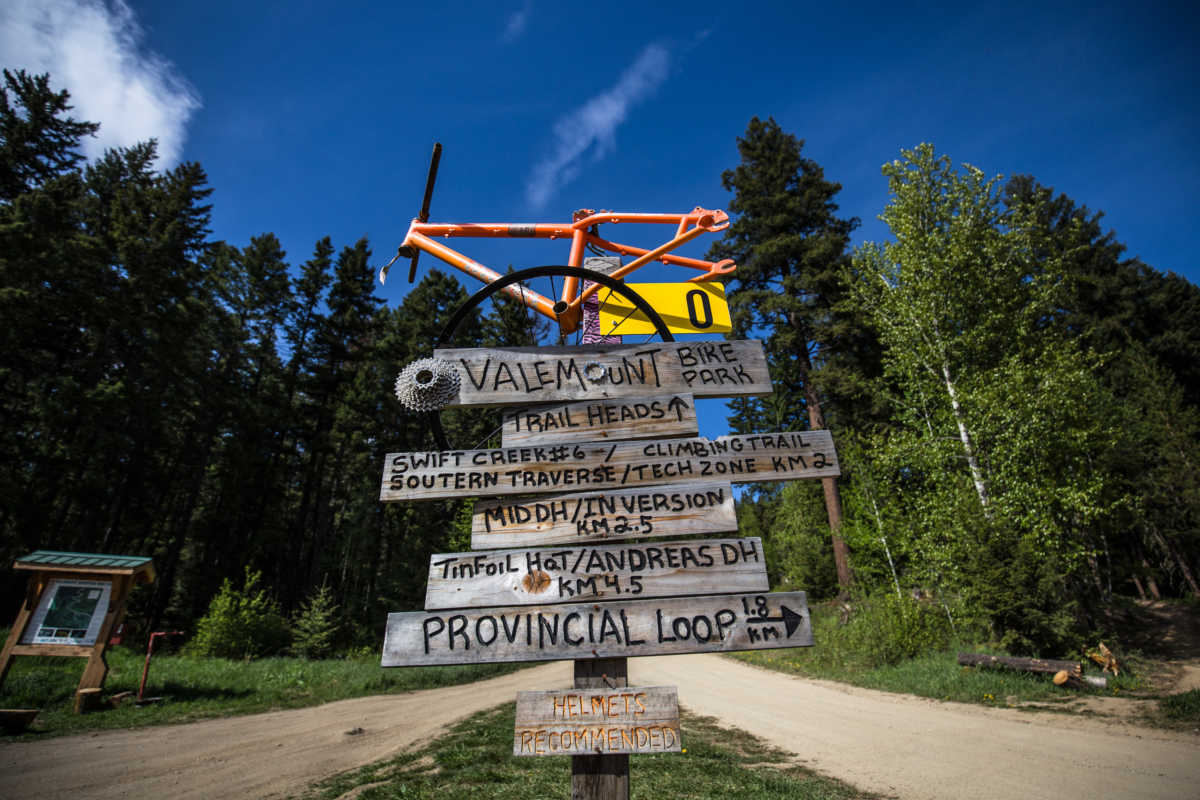 There are two main riding areas in the park, divided by Swift Creek and accessed from two trailheads. The eastern trailhead is the more trafficked of the two and host to the park's machine-made trails and popular shuttle destinations such as Tinfoil Hat DH and Bacon by NDIT. There's plenty of the parking and 5 Mile Access Road climbs from the bottom to access all the trails on this side. The western side accessed from the Old Swift Creek parking lot is generally older trail utilizing plenty of regrown skidder road, but you can link up some longer XC routes like Poker Run and Swift Mountain Road connects everything with shuttle access to the top.
#2: Shuttling & Pedalling Up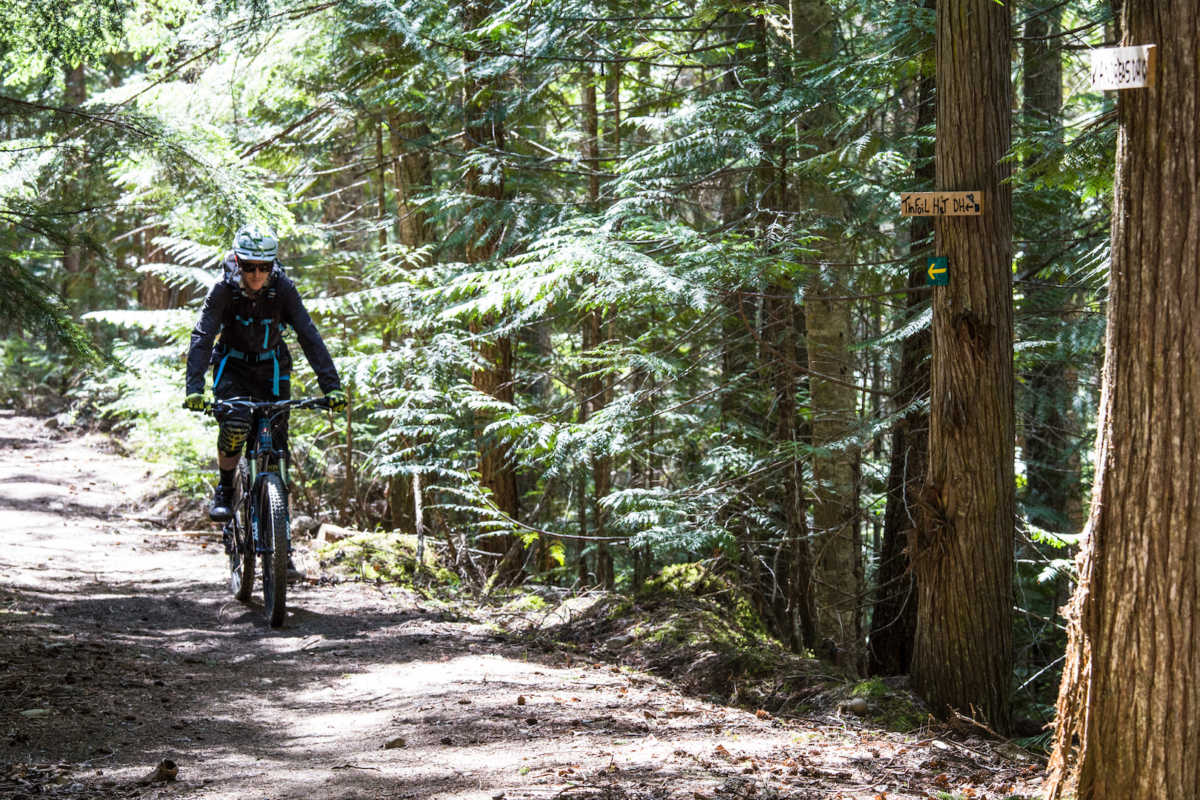 This is really more of a shuttling destination than climbing, but both options are relatively easy on your vehicle and your lungs. If you're thinking of shuttling, the road is well graded and accessible by 2WD, and the parking lot vibe is one of camaraderie and generosity if you need to arrange a lift. There's also a commercial shuttle service coming soon, by locally based Peak Shuttles. Even if you choose to pedal to the top, the road is never far from your ascent should you choose to bail out and stick your thumb up.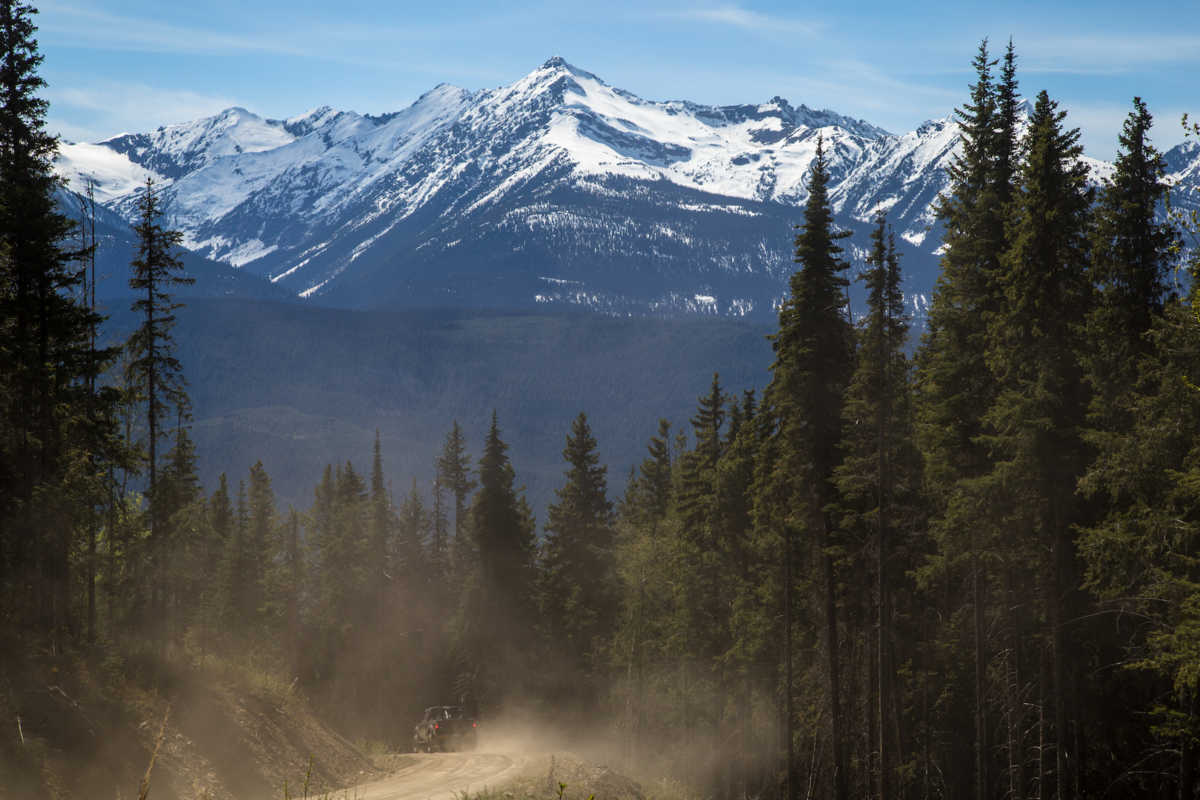 Pedalling up is seemingly tricky business and involves planning ahead, and having your Trailforks app close at hand, as the uphill signage is lacking in places and the XC terrain much less travelled.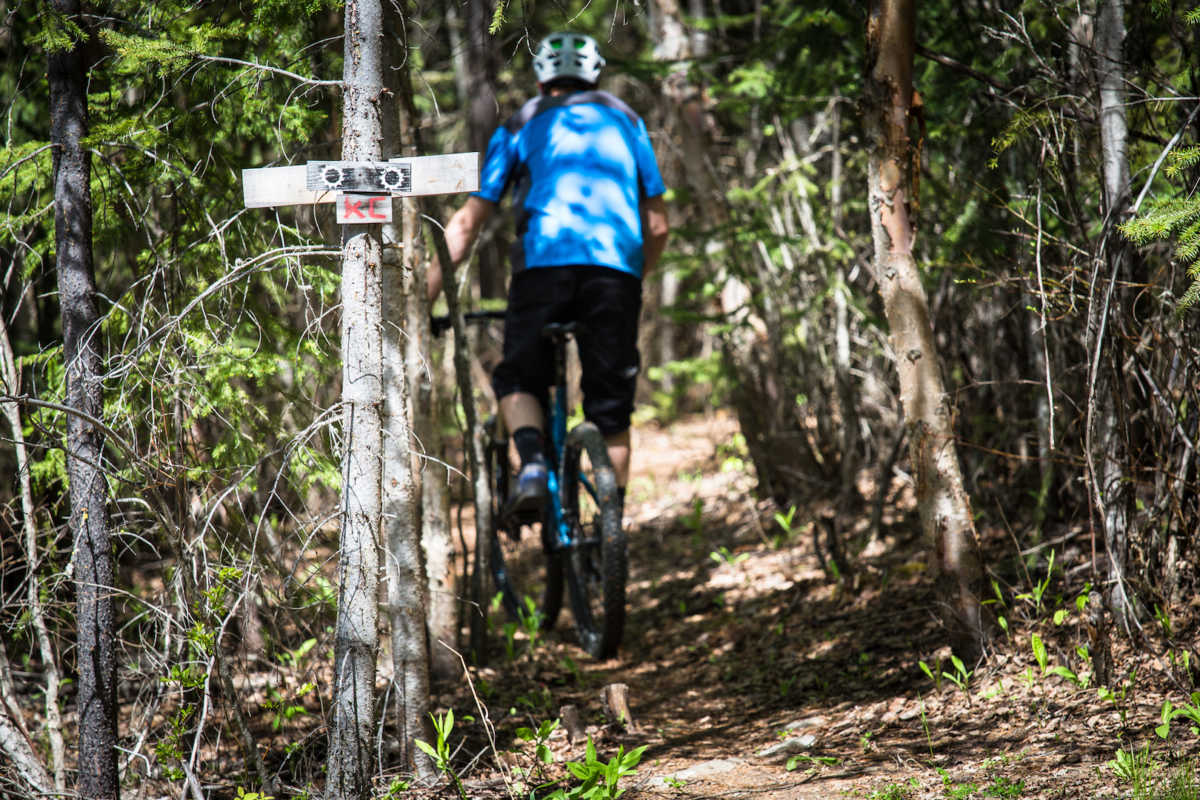 Armed with tips from locals shuttling from the parking lot only yielded a half-success, taking the unmarked Provincial Climbing Trail from the parking lot and then connecting to Inversion left only climbing the rest of the way up the dusty 5 Mile Access Road to reach the upper trails. It should be noted, though, that at least a dozen shuttle rides were offered along the way, and there are some pretty stellar views if you're taking your time.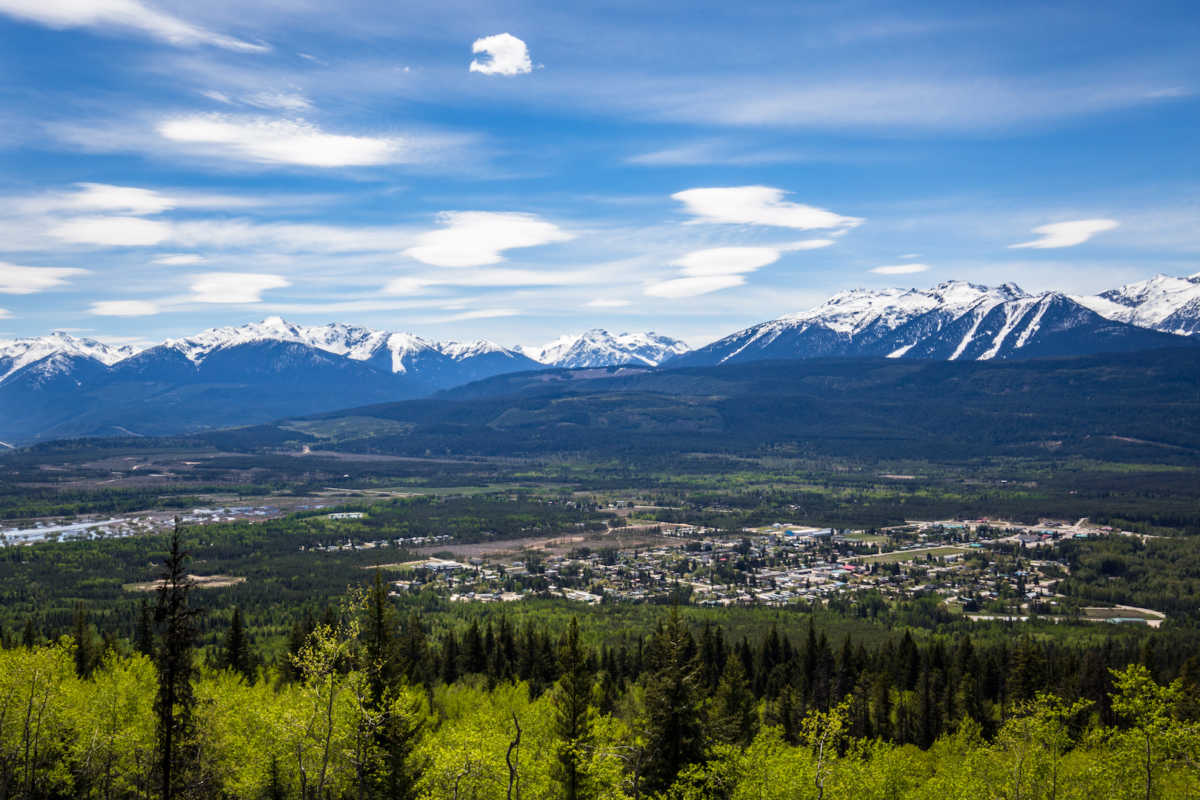 #3: Don't Be Thrown by the Big Mountains, All Riders are Welcome Here!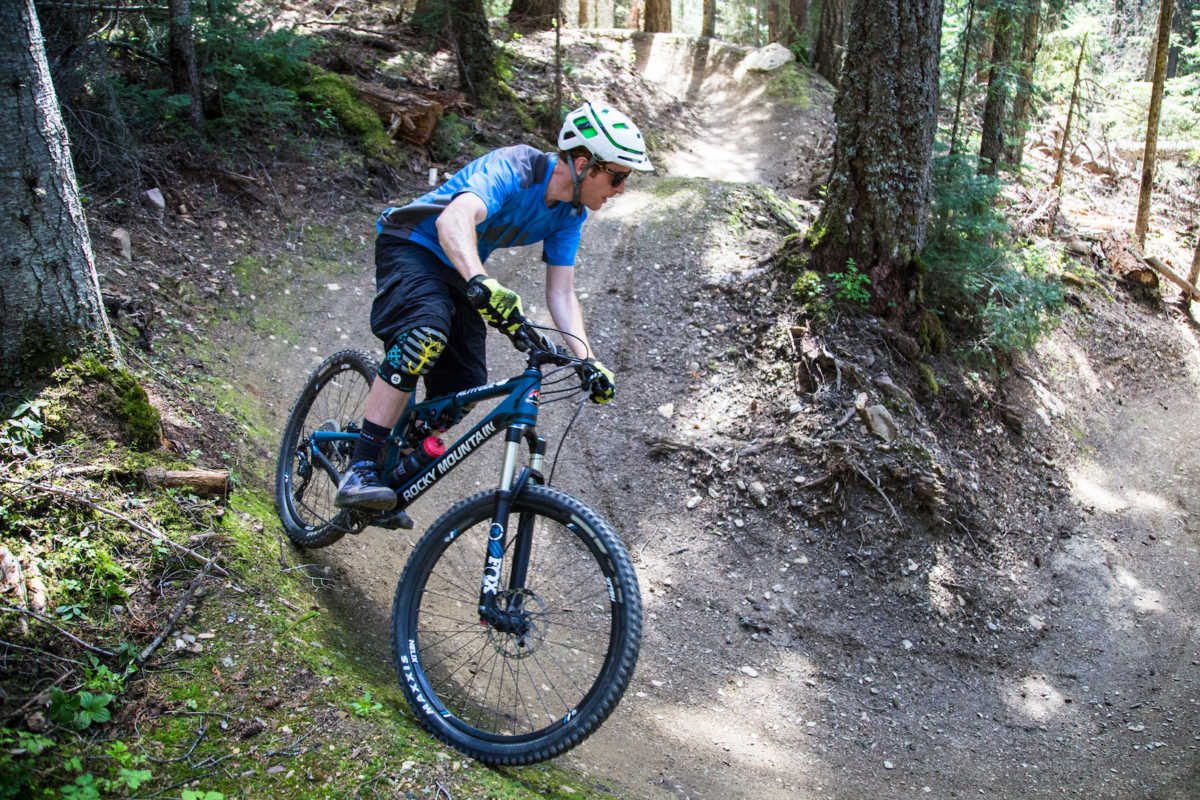 Don't let the big peaks surrounding Valemount intimidate you, this is indeed the gateway to mammoth Mount Robson but also home to some more mellow terrain in the foothills closer to town, and this is where the bike park lays. Riders of all ages and ability levels will find something they can manage here; the majority of the terrain is graded beginner and adequately so, but built with flow and progression in mind to be enjoyable for riders new and long in the tooth, like the machine-built beginner Bacon by NDIT. There's also plenty of options to turn up the gnar along the way, should you choose.
#5: The Trails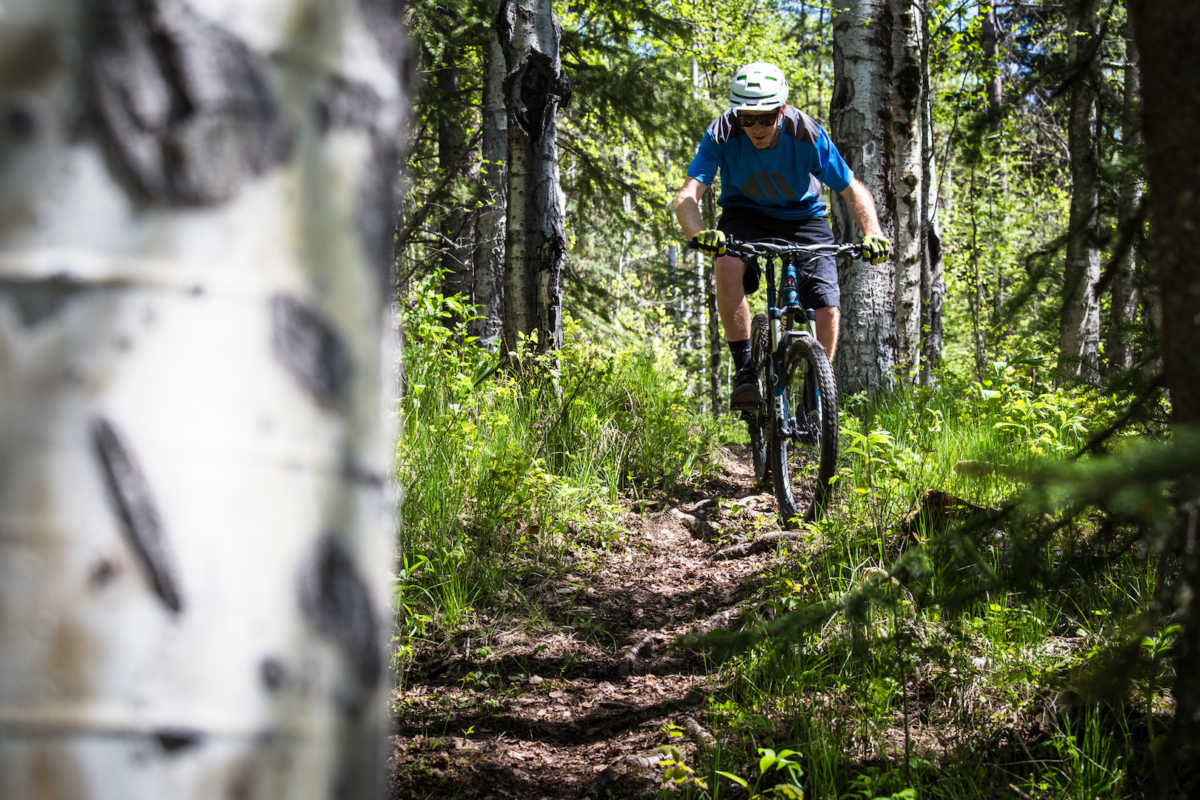 The blue trails are a step-up in difficulty with some steeper and more technical bits and pieces; and lots of optional, more difficult features and trail segments along the descent of the intermediate DH trail Tinfoil Hat. The Swift Creek Tech Zone is a short but grueling technical assault that will make you feel forever thankful to whoever invented your dropper post, an optional loop off of the flowy beginner Southern Traverse.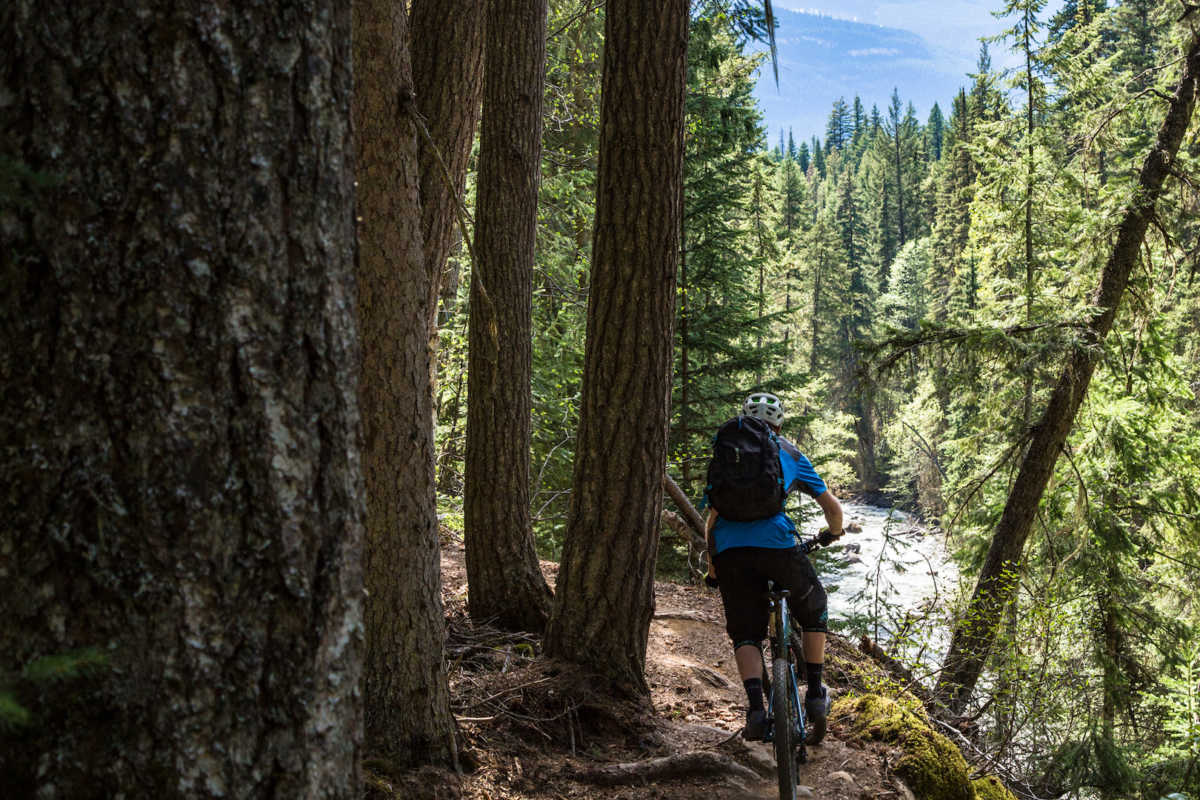 The black terrain is limited but options like Andrea's DH will treat you to a raw, rooty and steep fall line descent. Turducken is the highest elevation trail on the mountain and a double black, DH flow trail that was still drying out and closed to rolling rubber in mid-May, but surely worth a try if Tinfoil Hat doesn't quite get your heart racing.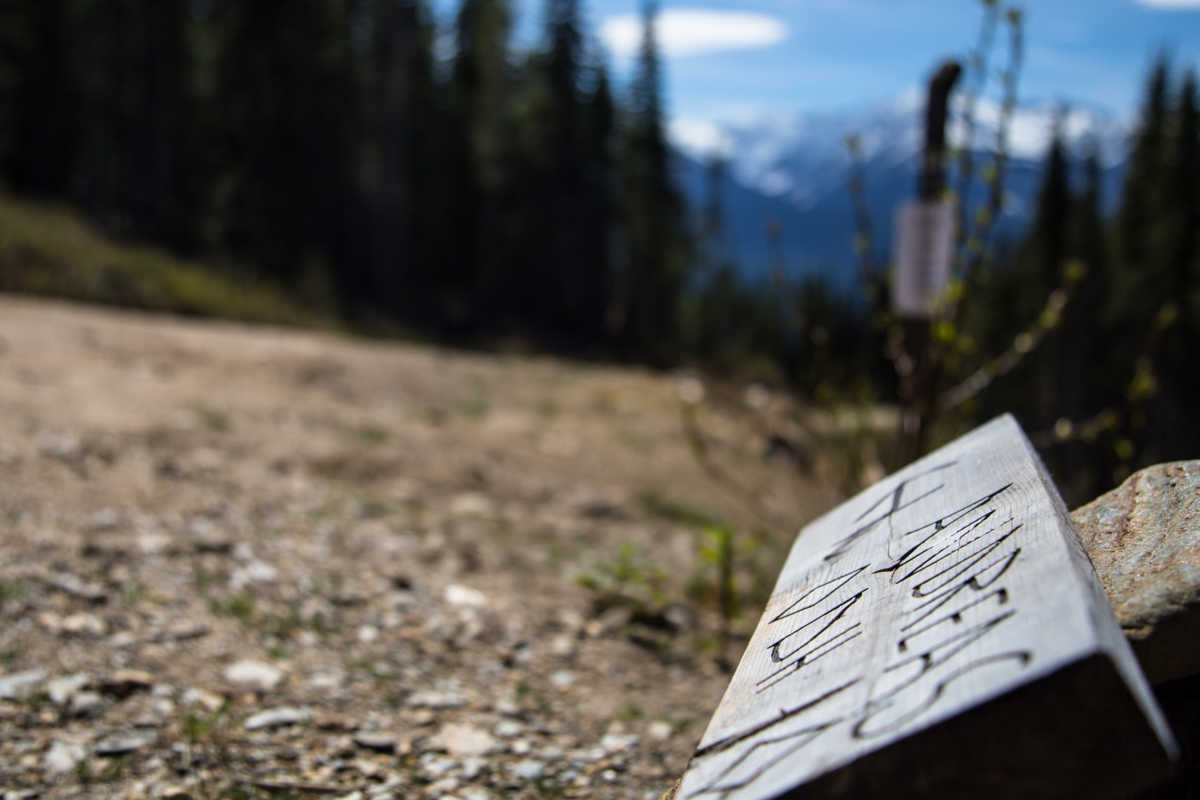 #5: Local Eats & Post-Ride Watering Hole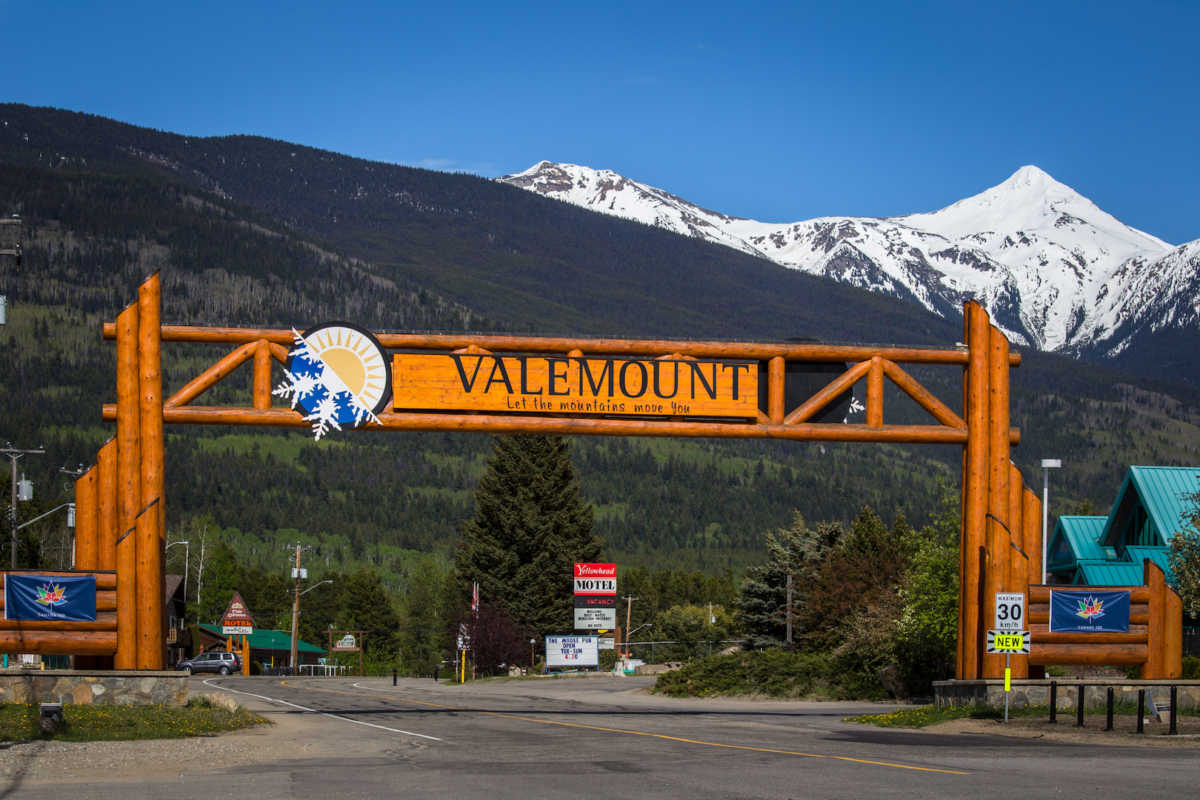 Don't be fooled by what you see from the highway, unless a fast food burger is your recipe for a rad day behind the bars then hold off until you get into Valemount proper to mow down or stock-up. You'll find The Funky Goat food truck parked en route to the trail head, and The Gathering Tree has fresh soups, salads and sandwiches for something lighter or to pack along.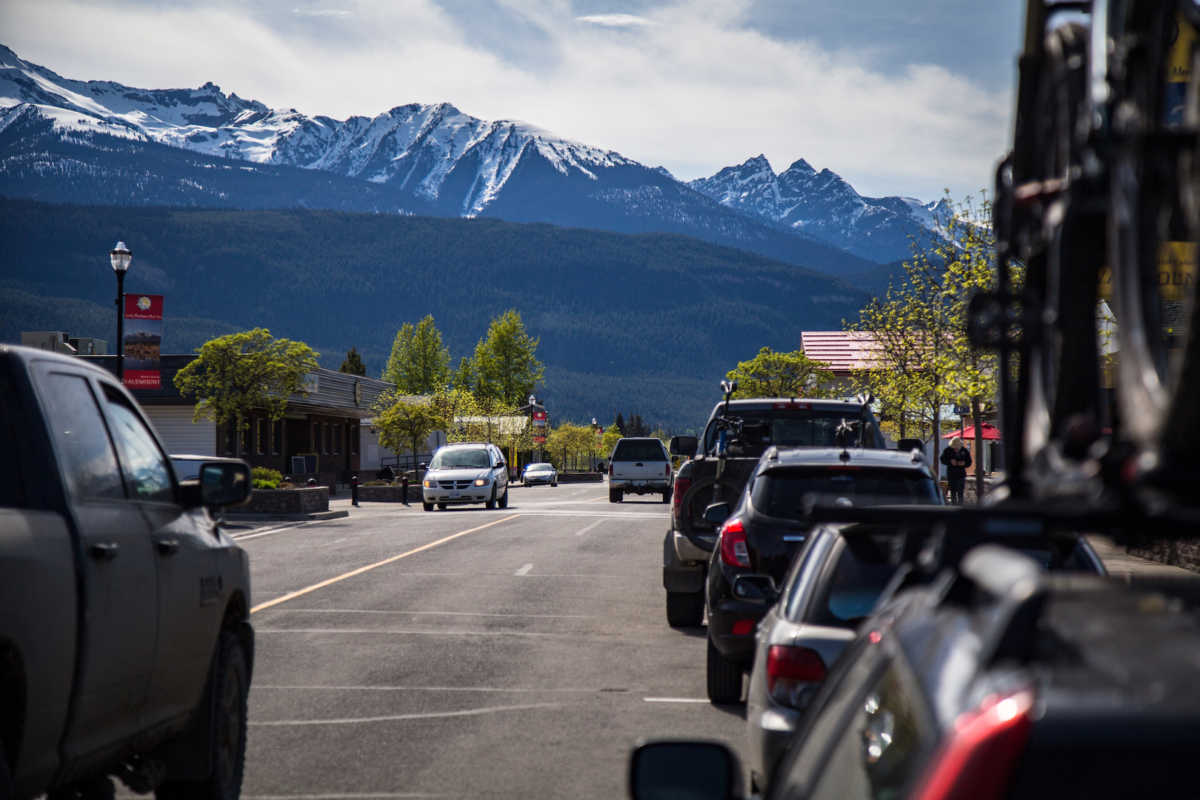 Nearing the lower reaches of the trail network you'd be hard-pressed not to notice the sign indicating, "Ale Trail to Town", and even harder pressed not to follow it. It's a great trail, beginner friendly with heaps of flow, but better yet it leads you right downtown to Three Ranges Brewing Co where cold and locally crafted draught awaits, along with and a sunny patio to toast your friends.