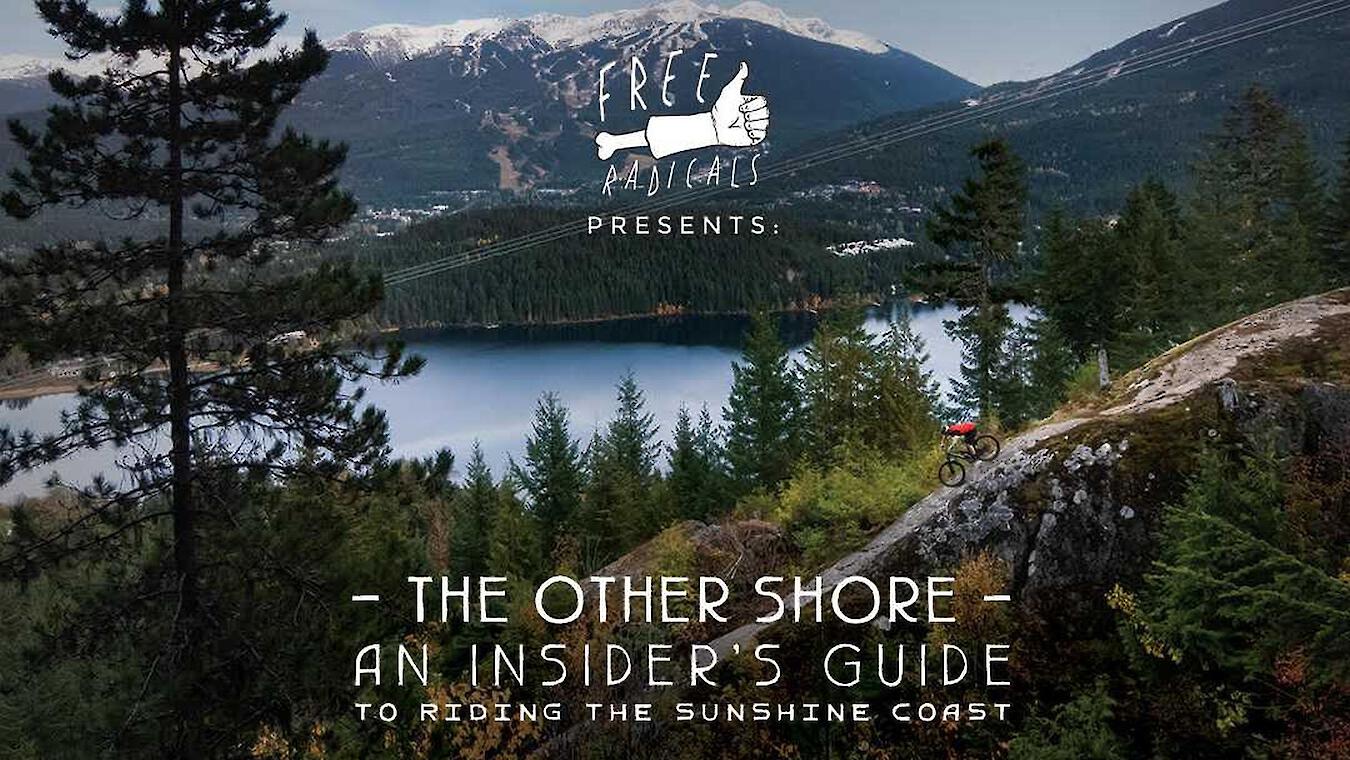 The Other Shore: An Insider's Guide to Riding the Sunshine Coast, Squamish, and Whistler
Too busy working, fixing your bike, and looking after the kids all week to plan your riding getaway this weekend? This series does all that work for you. We give you 4 different trip itineraries, each one showcasing a unique riding experience in the Sea to Sky. Every itinerary is designed for a different type of rider and a distinct experience, they are curated around a 3.5 day get-away and are designed to be "grab and go". We aren't taking bribes or getting paid by businesses to tell you where to go, we just live here, like these spots, and think you will too.
If you are already a "local" these might be still worth checking out, we could have some refreshing ideas for: rides, coffee, beers and apres eats.
In this, the final installment of Mountain Biking BC's Sea to Sky trip itineraries, we tried to put together a trip that is fun for anyone who has already visited the Sea to Sky a few times and is looking for some new ride ideas. Or for someone who lives in Vancouver and rides the Shore lots, but doesn't have a huge interest in the bike park or typically venture much past Squamish on the weekends. If this sounds like you, then hopefully you will find something inspiring in the routes and photos below.
This itinerary was designed around early spring or fall riding. The shoulder seasons are actually the best time to visit the Sea to Sky, the trails are in prime condition, the towns are the least crowded and, there are typically deals to be had on food, drink and accommodation. Don't be scared of the rain, just bring a jacket.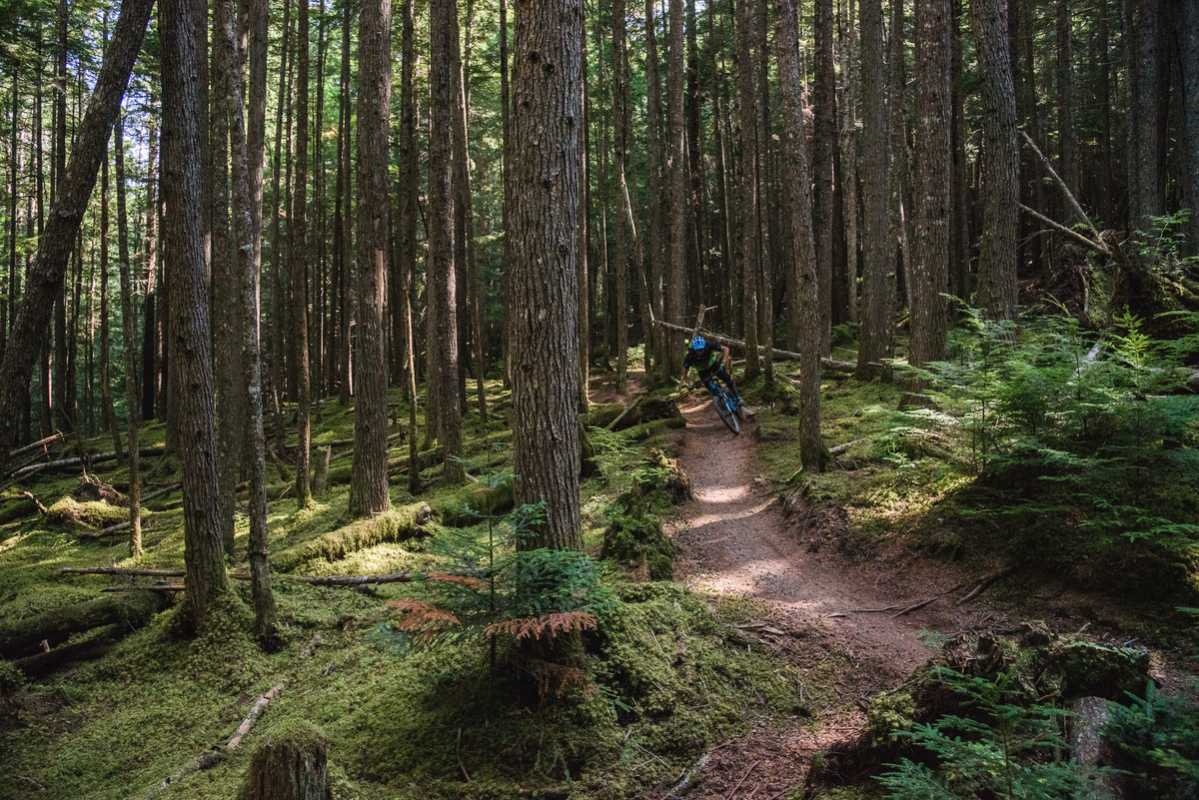 Day 0
The Sunshine Coast of BC is a spectacular place with an incredible trail network built on terrain that is unique to this region. Separated from the rest of the mainland by a ferry, the coast feels like it's on island time in contrast to the bustling Sea to Sky corridor.
Catch the 40 minute ferry from the Horseshoe Bay terminal in West Vancouver to Langdale. Once you dock, head up the hill until you hit the stop sign and turn right. The Sprockids parking lot at the end of this road will be your staging area for the day. Make sure you are ready to ride before you board the ferry, as you won't be passing anywhere to stock up on food between the Langdale terminal and the Sprockids trailhead parking lot. If you do desperately need something to eat before heading out to ride, Wheatberries Bakery is just a few minutes past the Sprockids turnoff and has delicious blueberry muffins.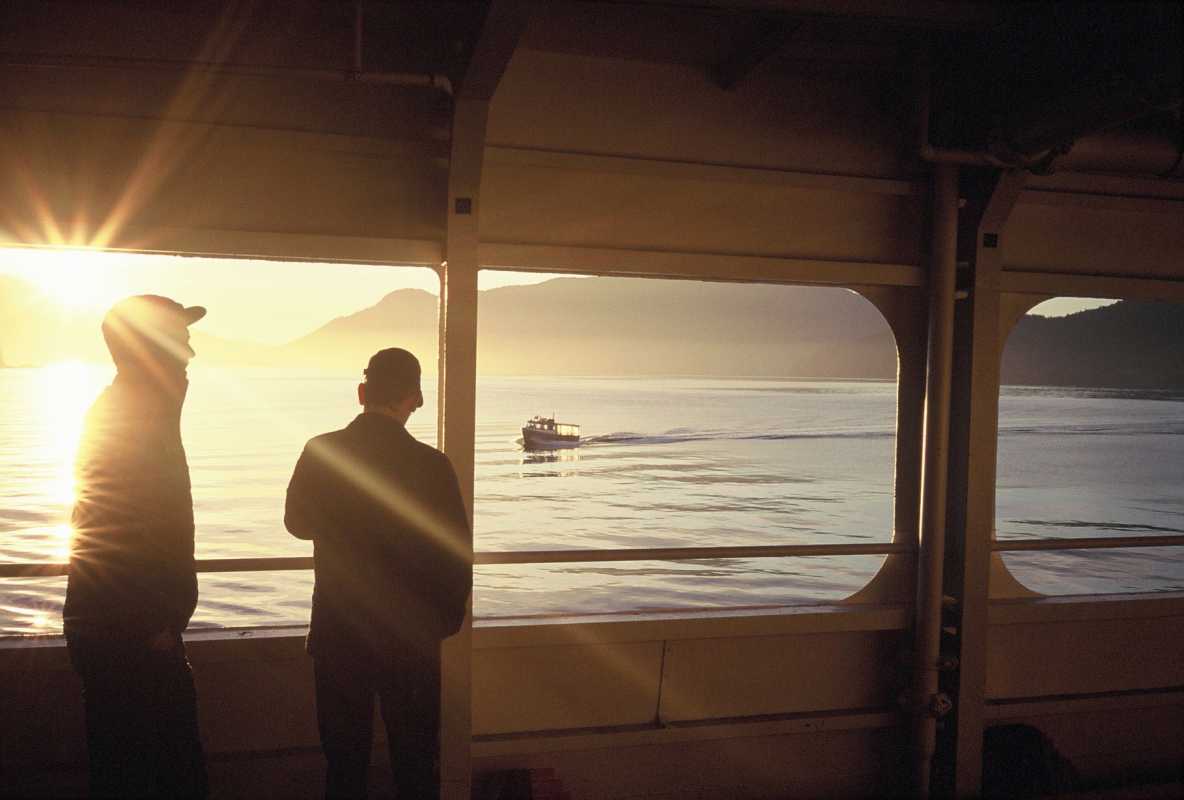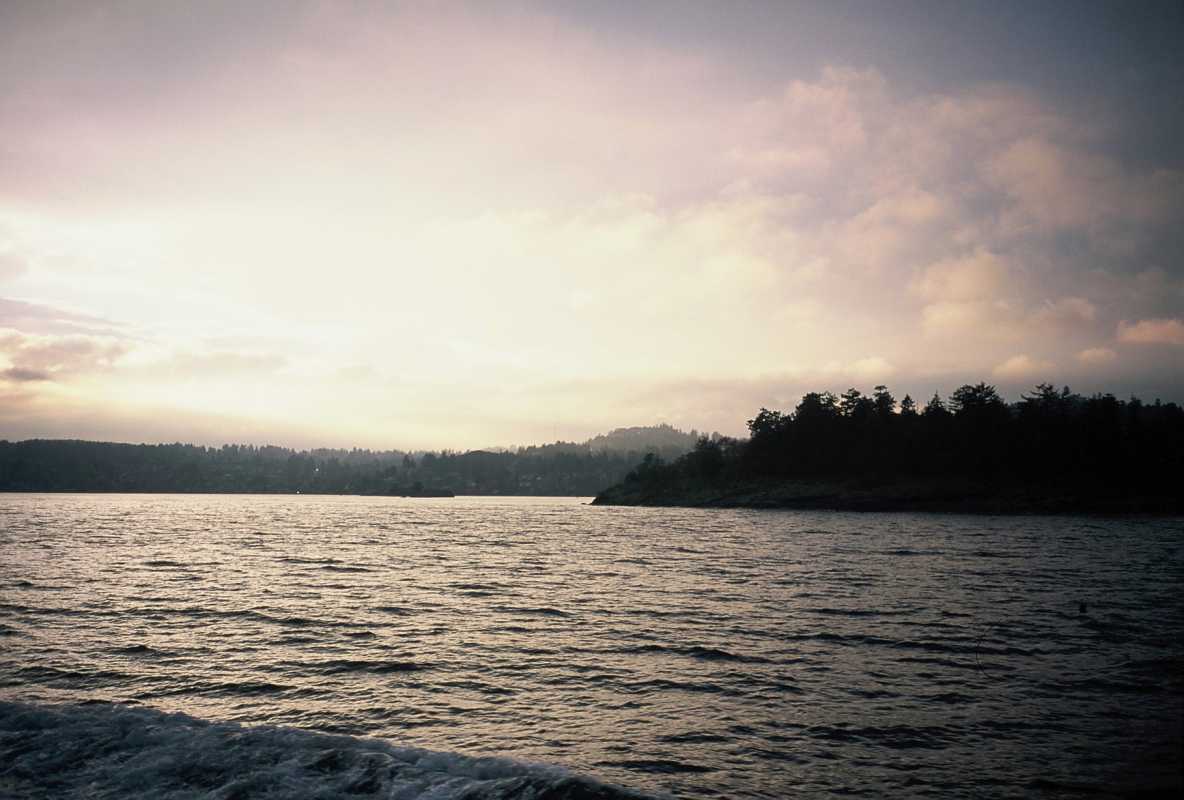 The ride from Sprockids up Highway 102 trail, passes through remnants of old Chinese logging camps, flumes and skidders, over a century old. After Highway 102 ends, you will climb on West Ridge for a few hundred meters before keeping left to connect onto Highway 103. Do not stay on West Ridge, the trail is a predominantly hiking trail and is not built for bikes. You will end up walking, lots.
A note of caution, Highway 102 and 103 are two directional trails, and riders could be descending at high speeds, climbers should be wary of descending riders and please, be courteous. You too will be descending these trails to finish your day.
The remainder of the ride details are outlined in the Trailforks route below. Designed with some tips from Dylan and Curtis of the Coastal Crew, who have been riding and building on these trails since they were 14, there is a good mix of steeper loam trails, eye-watering high-speed sections, ripping corners and fun jumps. Thanks you Dylan and Curt for the intel! Do note that lots of the jumps on the coast are mandatory gaps, they are well built, generally only a bike length (or two) and flow easily at trail speed. But, it is always safe to look before you leap.
Frequent Visitor - Day 0 on Trailforks.com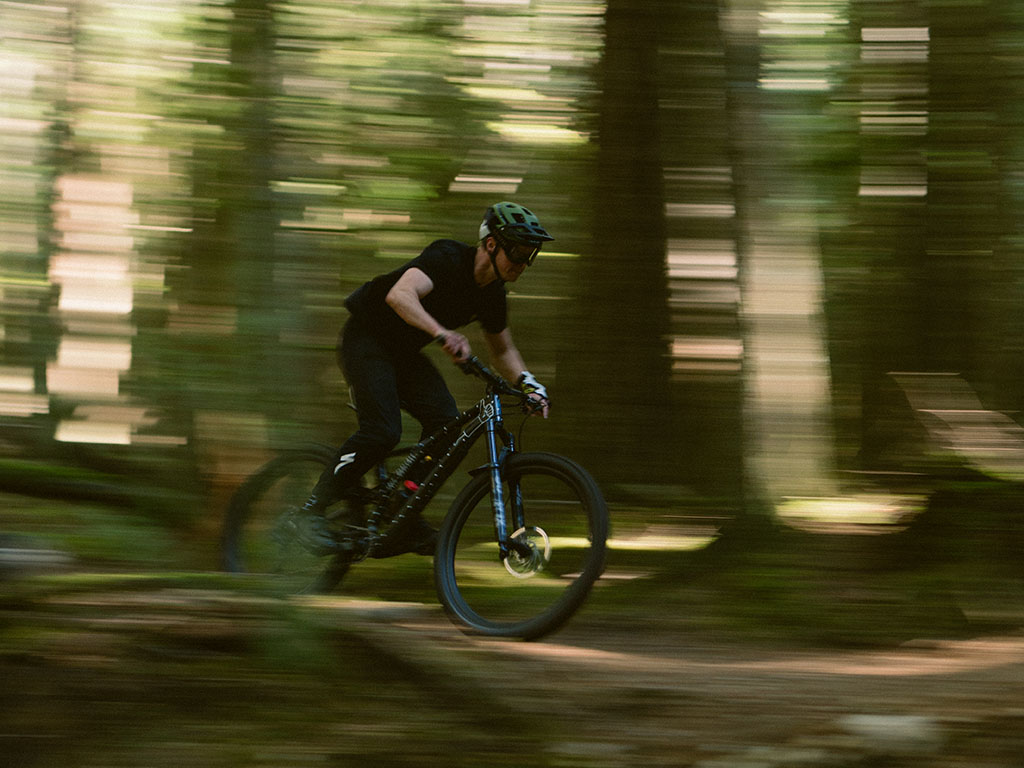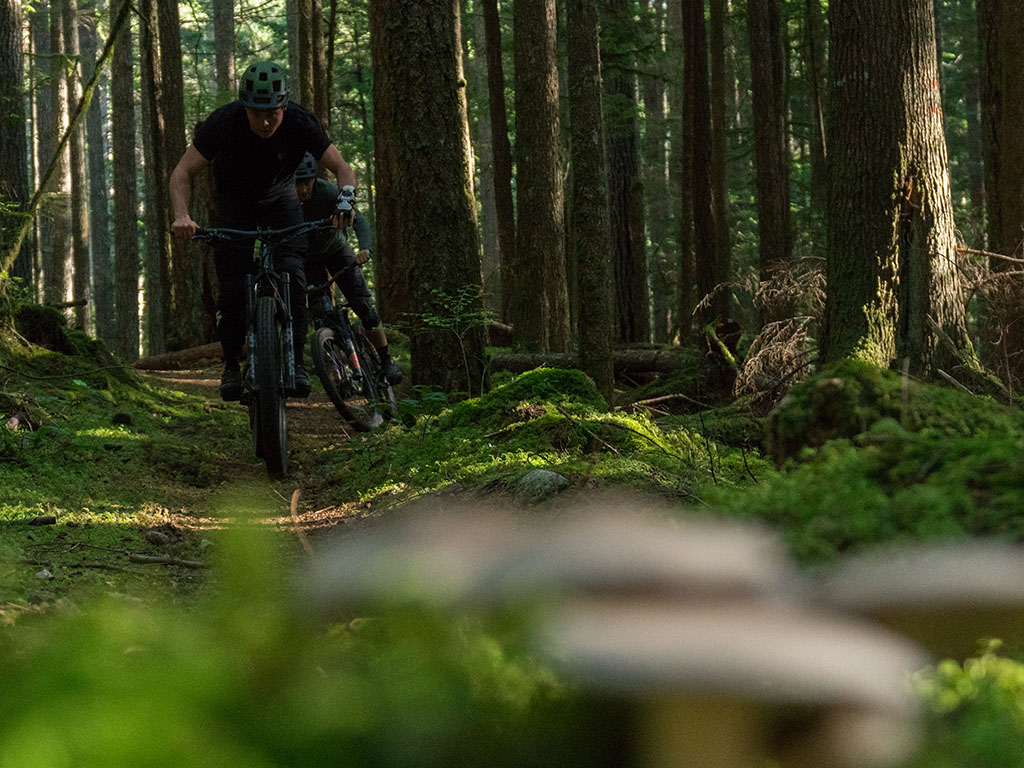 After you finish your ride back at Sprockids, Persephone Brewing is conveniently located just down the street if you are in need of a couple cold ones.
You are spending the night on the Coast so you can stack some serious laps at Coast Gravity Park tomorrow. We would recommend camping at Roberts Creek Provincial Park, but if camping isn't your style, there are lots of accommodation options listed in the following link: Sunshine Coast.
Day 1
Today's objective is simple, ride Coast Gravity Park until you cannot hold onto the handlebars anymore. In order to do that, be sure to get a good morning feed in, and an extra coffee, because once you start riding, you won't really want to stop. We stopped at the Basted Baker in downtown Sechelt for a delicious breakfast and a proper coffee, they open at 7am on the weekends, and we would suggest you air on the earlier side, they can get pretty busy after eight.
We drew straws at the end of the day, with the loser having to drive shuttle while the rest of the crew got to ride Duggies and Huggies. These trails are a great way to finish a rad day in the bike park, and dump you out on the Sechelt Inlet road for easy road-side pickup for the unlucky shuttle driver.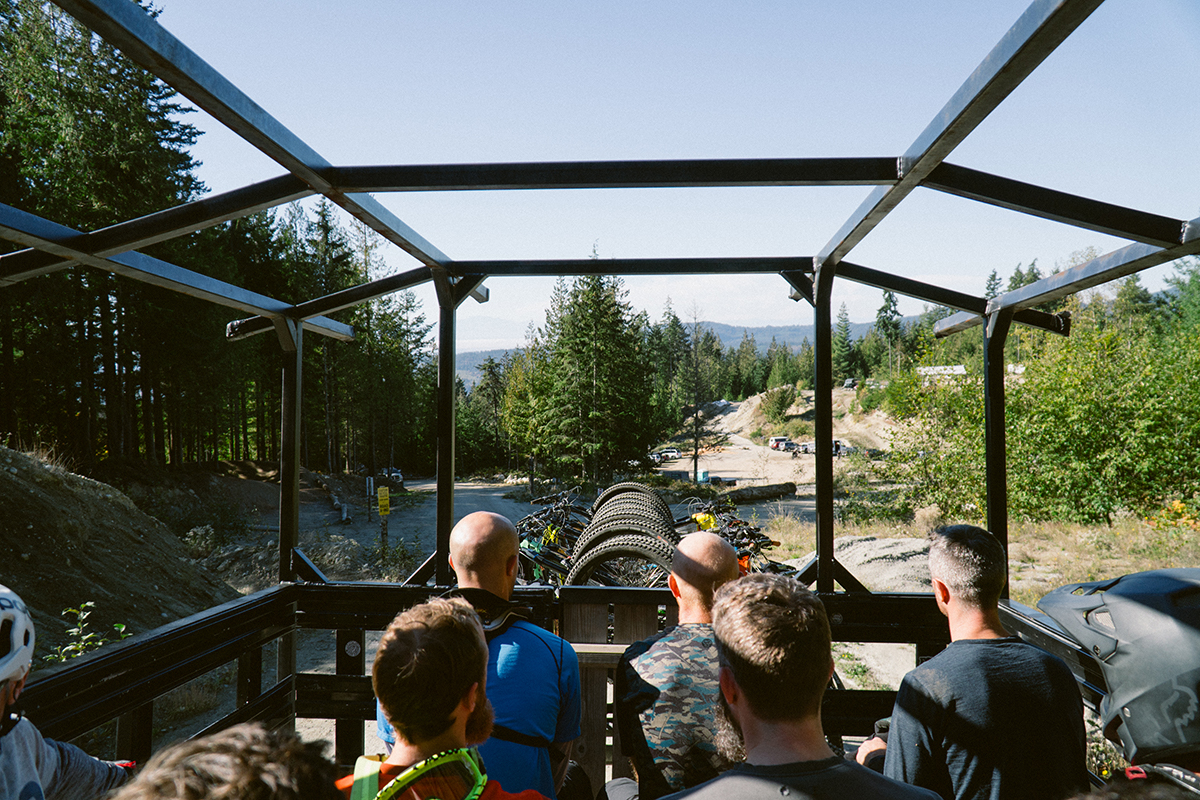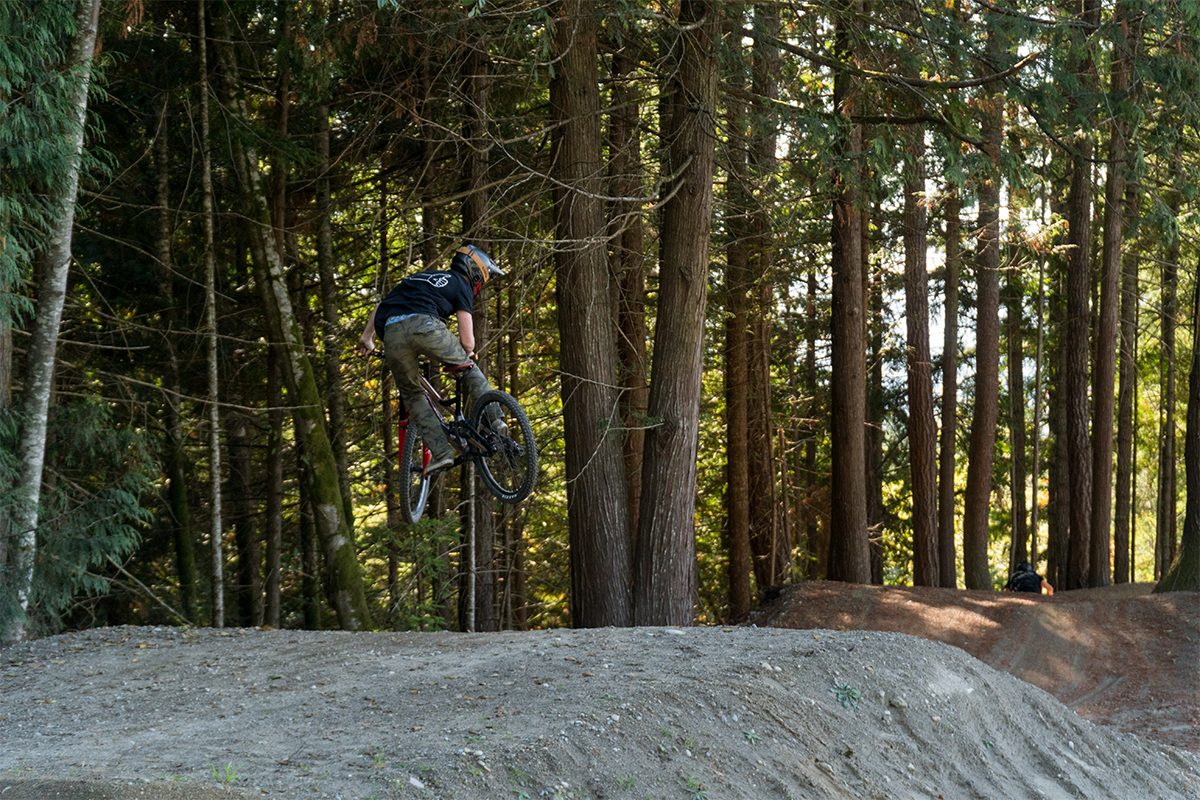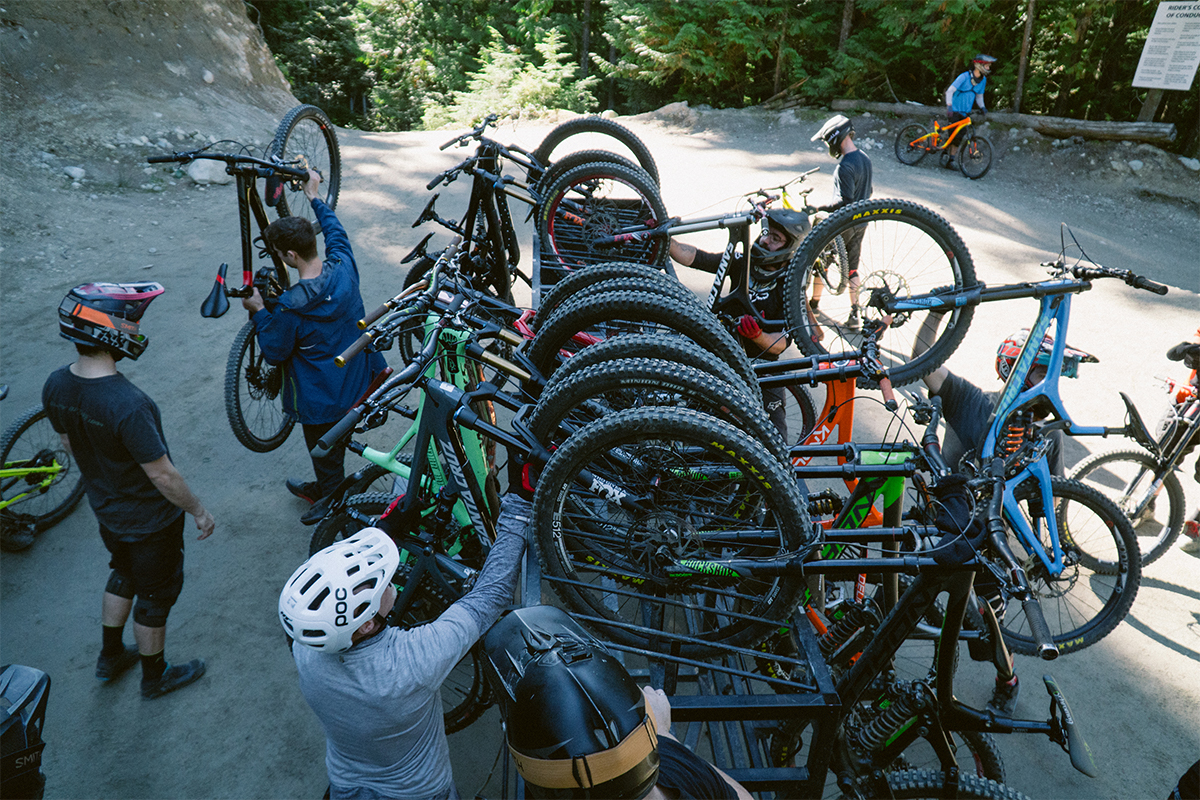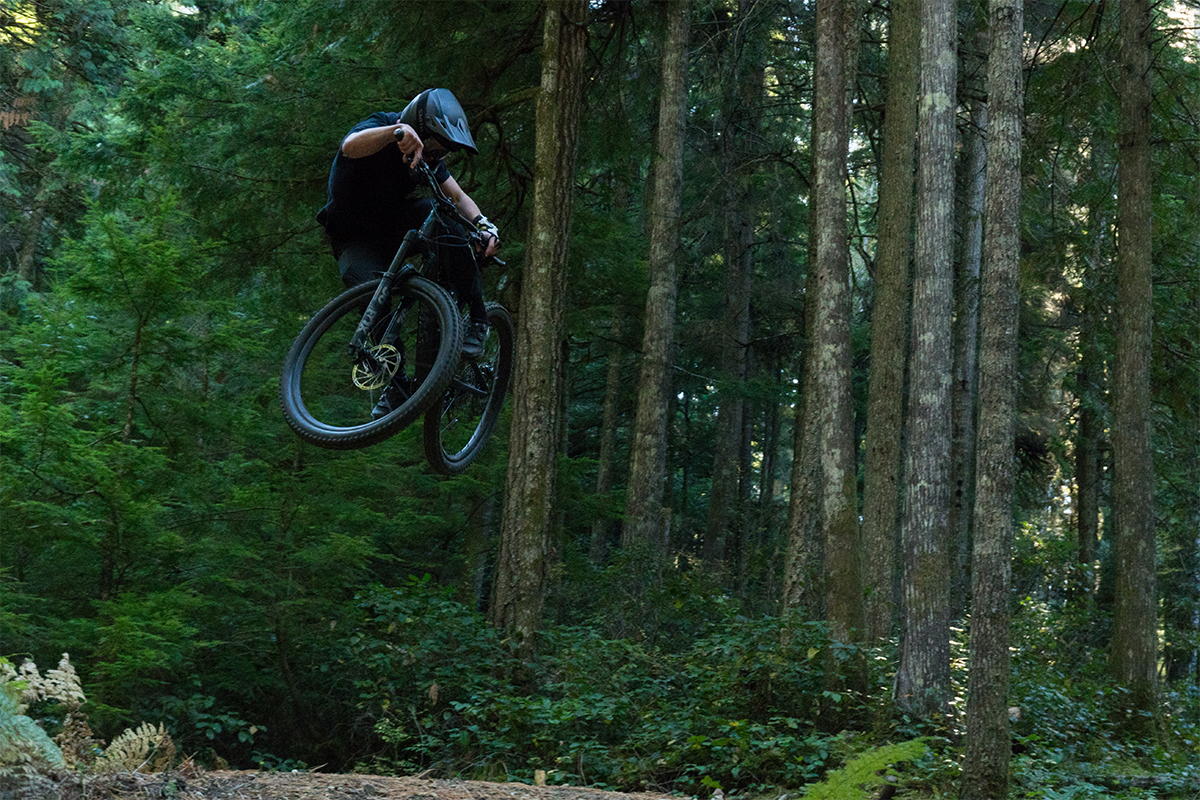 Frequent Visitor - Day 1 on Trailforks.com
After shuttle pick-up, you are going to be making your way back to the ferry and up to Squamish for the night. If you are famished, we would recommend stopping for food on the coast as the food options on the ferry are limited (yeah BC natives, we are talking about your precious White Spot) and you are liable to be HANGRY by the time you reach something palatable in Squamish. The Gumboot Restaurant is 20 minutes down the street from the bottom of the trails and has hearty, healthy fare with killer beer options.
Don't forget to book your return ferry! We very foolishly did not book our ferry home and ended up sitting in the ferry line-up for over 3 hours, albeit we were sailing on Sunday night, which is typically busier than Saturday evenings. If you do forget to make a reservation and have a few hours to kill, order a pizza from Plows, they'll deliver to the terminal.
Once your ferry docks, make your way to Squamish. We suggest staying here over Whistler as a way to save a whack of cash as food, accommodations/camping, coffee, beer, pretty much everything is more expensive in Whistler.
We like staying at the Squamish Municipal or Mamquam River Campgrounds when we are passing through town for their proximity to downtown amenities, but if you are well stocked, Alice or Cat Lake are much more scenic. If camping isn't your speed, check out Tourism Squamish for accommodation options.
Day 2
If you haven't seen our earlier itineraries, it's worthy to note here that there are some savings to be had on your morning coffee, provided it's from Counterpart. Full details in the food and drink section below. Grab breakfast in town and then pack up your vehicle and make your way up to Whistler, towards the Rainbow Park parking lot, where you are going to park for today's ride.
Frequent Visitor - Day 2 on Trailforks.com
The Westside is known for its idiosyncratic "Whistler Jank-Tech" trail style. The trails here make you seriously earn your flow, and will quickly chew you up and spit you out if you are not willing to work for it. When you do eventually find your flow, you should feel accomplished!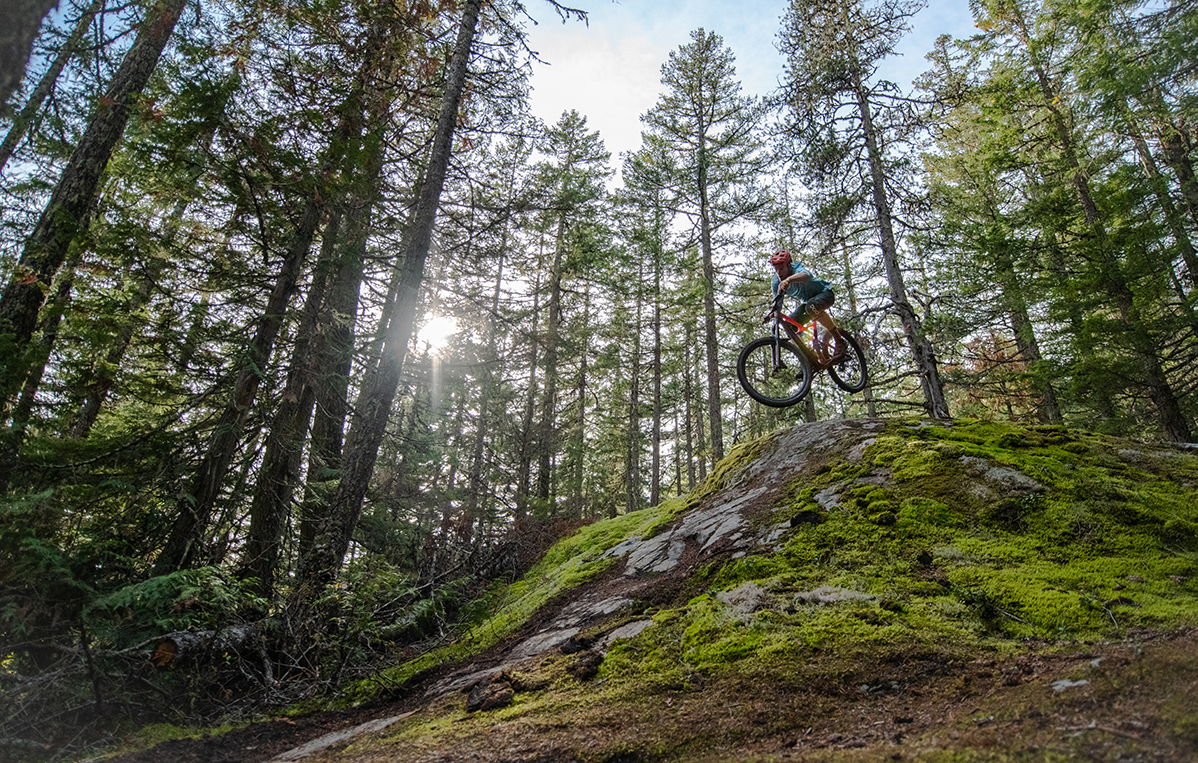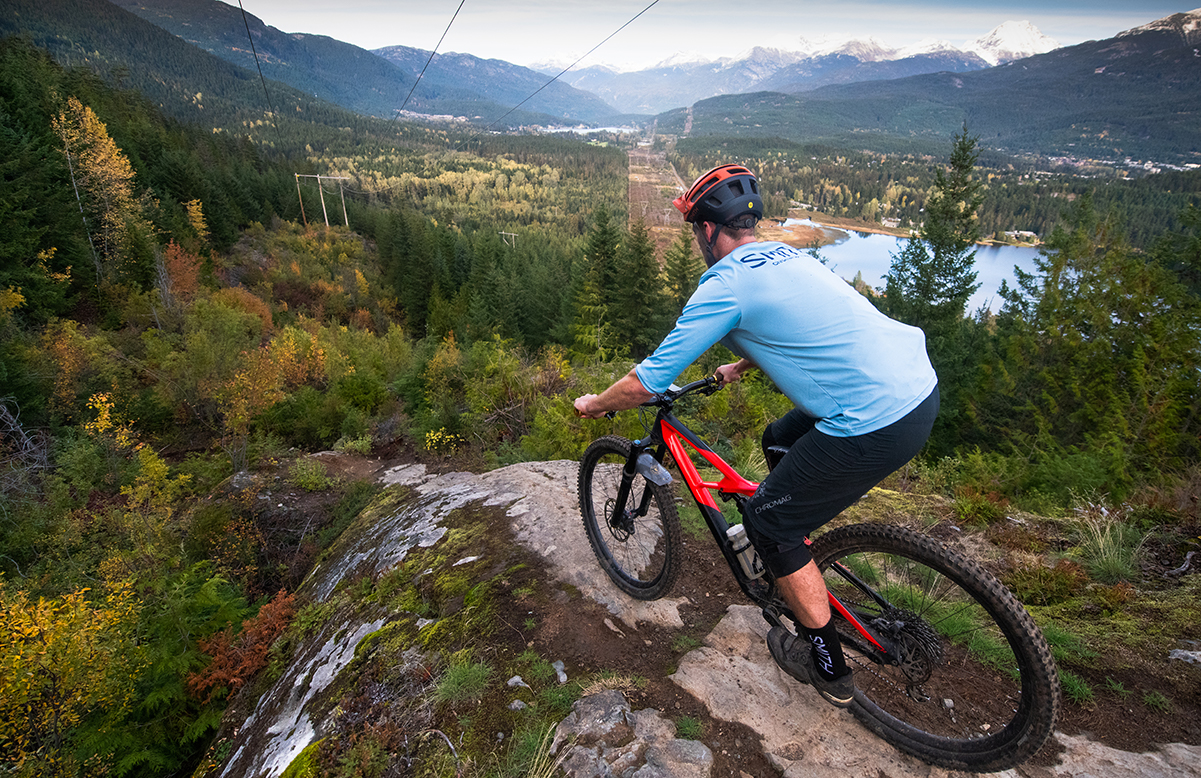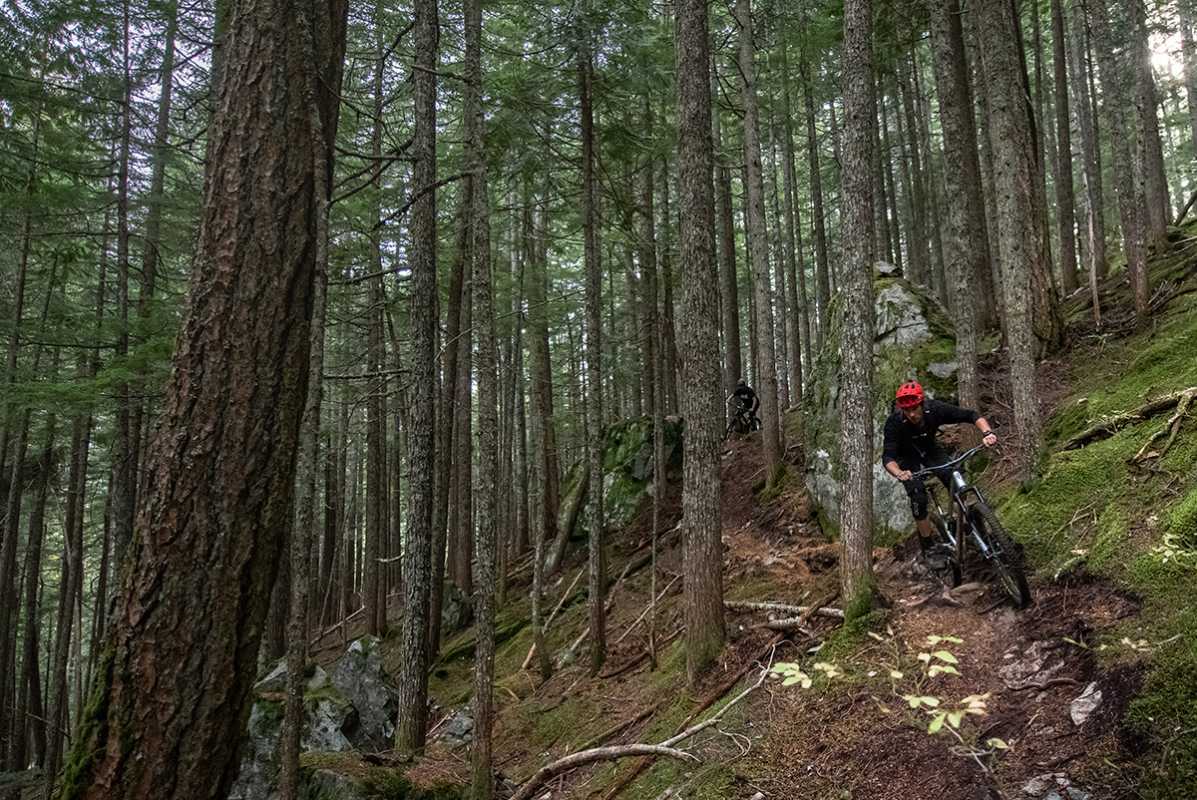 Three tips for finding flow faster on Whistler's Westside 1. Look WAY ahead: Looking up, i.e. not six inches ahead of your front wheel, is one of the easiest things one can do to improve their riding. It is especially helpful on the Westside due to the twisty-turny trail style and the common abnormal sequence of features. Steep climbs to skinnies to rock rolls into tech rock gardens are not out of the question. Looking WAY ahead will hopefully help you to prepare for any and all upcoming features. 2. Gear down: There are lots of blind punchy climbs. These are steeper, and longer than you would expect, so keep your gearing 1-2 rings easier than what trail speed dictates. This should help you easily cope with any unexpected uphill sections. 3. Brake Early: This is another standard tip to improve your riding which is especially applicable on the Westside. Braking early allows you to roll through the corner carrying more speed and momentum through the apex and into the next trail section. On the Westside's jank-tech, this is a necessity if you have any hope in finding some flow.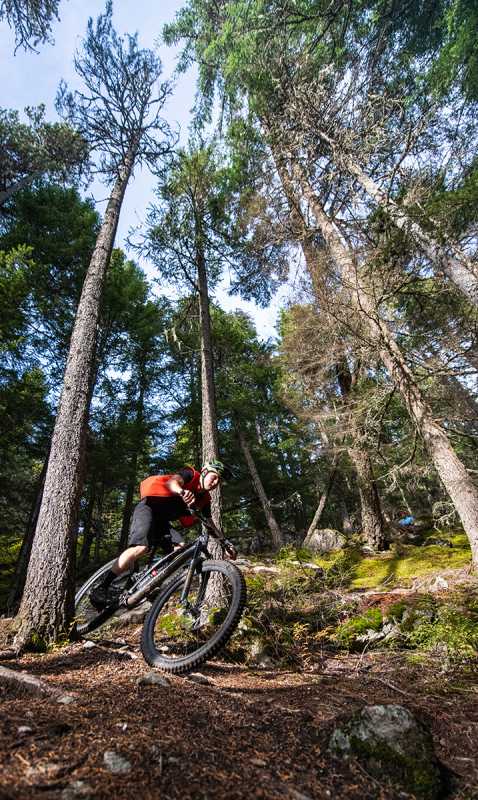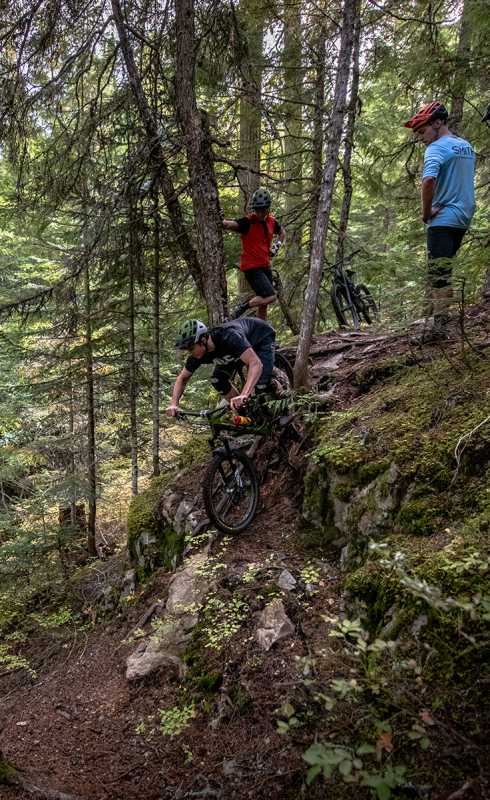 After your ride, you're liable to be pretty damn hungry. Snacks and beers aren't too far away if you roll down Alta Lake Road towards Creekside and head to Roland's Pub. The Lettuce Jammers with tuna are on point, as are the sweet potato fries with balsamic.
Careful not to eat too much because, if you are traveling during the shoulder season like we suggested, we would highly recommend going to dinner at Quattro for their unbelievable shoulder season three-course meal deal! It's usually the heartiest of the lot and perfect after a day of riding. We dare you to eat pasta for all three courses.
Accommodation options are your call. Check out Tourism Whistler for some decent information about lodging options. If you are traveling during peak season, hotels are going to cost you a small fortune, especially over the weekend, this is unlikely the case in the shoulder season.
Day 3
We have been saving our favourite trails in the Sea to Sky for this, the final day of the last itinerary.
The first time we recall riding on Blackcomb was in the spring of 2014, just after Micro Climate officially opened to the public. Holy were we blown away. This "loamer" was unlike anything we had ridden to date, sustained steep chutes with great corners, some tech rock faces and an average speed that was much higher than the trails we had been riding in Squamish or North Vancouver. The trail was made an instant classic later that year, when it was used as the opening stage of the original Whistler Crankzilla EWS. Some locals complain that the races held on this track have "ruined the trail, man" but we beg to differ. With every race, come new lines, new doubles, new ruts, and ever-increasing speeds. We welcome the evolution of these trails.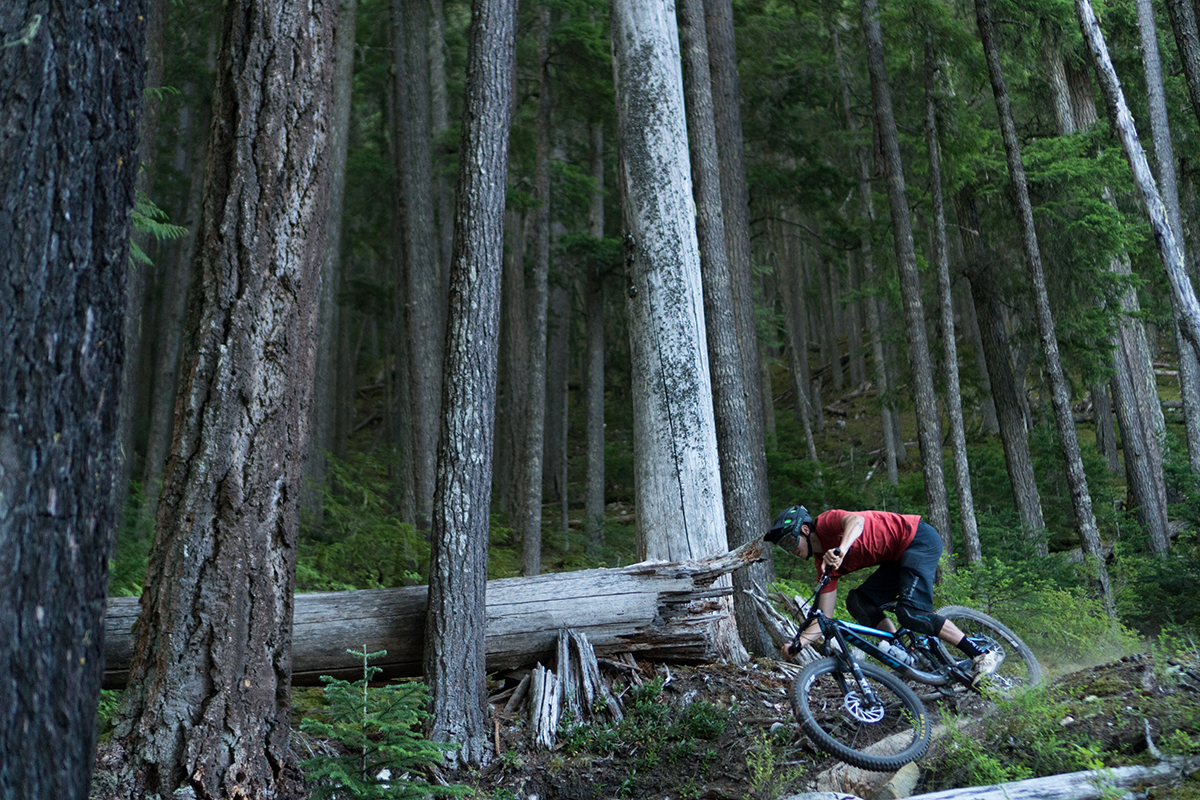 Fast forward to the spring of 2016. The riding community of Whistler is gripped with hushed excitement and rumours that spread through town faster than a stubborn cold-sore outbreak. From the 2am lineup at Fat Tony's to the backdoors of most shops, everyone who rides bikes was talking about a new trail on Blackcomb that starts ABOVE Micro Climate. It seemed as though nobody had actually ridden this forbidden gem yet. With hearsay that there were WB staff and a particularly grumpy wildlife tour provider, armed to the teeth and waiting in lay near the top of the trail, it felt as if the ribbon of loam known as Dark Crystal might never be ridden. For over a year, riders and WB authority played a game of cat and mouse. It wasn't uncommon to hear of gung-ho individuals waking up before dawn just to access the trail uninhibited. Eventually, after numerous heated conflicts, pass suspensions and political backlash, Dark Crystal was welcomed into the trail network in September 2017 and the builders, Scott Veach and Ben Haggar, were celebrated for their efforts. Today your ride is going to include both of these fabled trails, and maybe even a few more if you can hack it. Check out the full details in the Trailforks route below.
Frequent Visitor - Day 3 on Trailforks.com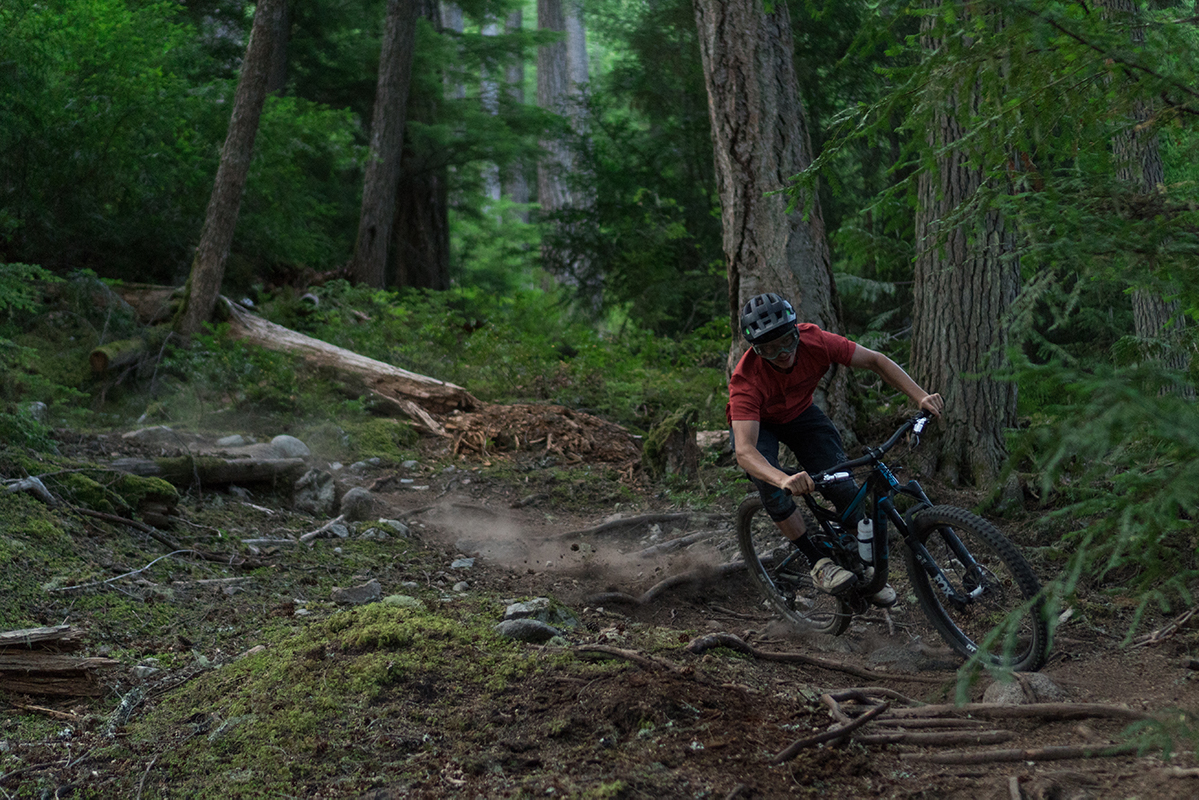 Although Dark Crystal is now legal, it is still worth getting up early in order to catch first light at the bottom of Crystal Chair as the sunrise over the Whistler Valley is pretty spectacular, plus depending on the time of year, the road climb up Blackcomb can be baking hot so starting early is a great way to beat the heat.
As a bonus, starting early also means your ride will end early and you can hopefully beat the worst of Sunday afternoon traffic back to Vancouver.
Bike Selection and Setup
The trails in this itinerary lend themselves towards shorter travel trail bikes, something in the 120-150mm travel range should be sweet. Whatever you end up bringing, here are a few suggestions to help you get the most out of your trip.
1. Front fender. Fitting a front fender to your bike is one of the most affordable things you can do to improve your enjoyment while riding in sloppy shoulder season conditions. Less dirt and muck in your eyes, the more you can see. The more you can see, the more fun you will have.
2. Chunky tires. The typically wet trail conditions of the shoulder seasons are the prime opportunity to break out your bigger, chunkier tires. We wouldn't go for a full-on spike front and rear, as that would leave something to be desired on the varied terrain of Whistler's Westside and Blackcomb. Will ran double 2.6×29 BLCK DMND Butchers all fall and swapped to a 2.6×29 Grid Hillbilly up front for the sloppiest days. Mark preferred to stick with just the double 2.6×29 BLCK DMND Butcher combo. Pressures can be reduced to the low 20s for added traction on the coast, but be sure to add a few more PSI, especially in the rear, before heading to Whistler to help you mitigate flats.
3. Softer & faster suspension. We tend to soften and speed up our suspension when the ground is logged with moisture. We find that the softer, low-speed compression helps improve traction while navigating over slower slippery root sections. The faster rebound tends to improve traction while you are charging down greasy descents. We aren't suspension engineers or pit techs, so this could be totally wack and something you certainly shouldn't do. But what the hell, give it a shot and maybe you'll agree with us about how it feels great.
Kit Essentials
The key to having fun riding during the shoulder seasons in the Sea to Sky is having the right weather gear to keep you comfy. Comfy=happy. We aren't always treated to the lengthy Indian summers we experienced this fall, as more often than not, the forecast is calling for 7 degrees (45F, for all you southern folk) and 50mm (no idea what that is in inches, or feet, or some other strange unit of measure) of rain. But don't fret, if this is what's on deck during your trip, there are a few things you can do to increase your comfort level, and in turn, enjoyment level.
1. Bring an extra rain jacket. There is nothing worse than finishing your ride soaking wet, then changing into clean, dry clothes only to have to put your drenched and muddy rain jacket back on.
2. Riding pants. Will spent the last 2 months of his season riding exclusively in his Specialized Demo pants. These aren't waterproof like some of the other offerings, but then again, this fall didn't yield many 50mm days worth riding in, so the Demo pant was more than sufficient. The added length of the pants vs. shorts gives you welcomed splash resistance keeping your lower legs clean and dry during wet, sloppy rides. Pants are obviously warmer than shorts, which can also be a cozy feature when the temperature is hovering just above freezing.
3. Merino is nice. If you don't already own a merino shirt, base layer or socks, you should strongly consider collecting at least one of each prior to this trip. Merino wicks moisture away from your skin, keeping you warmer and drier while exercising, and unlike synthetics or cotton, wool can still keep you warm when it is completely saturated. Both long and short sleeve options are great additions to your kit and if you ride more than you do laundry, like we do, merino socks are a must have.
4. Shoe covers. Sure, they might look pretty damn kookie, but they work wonders to keep your feet dry and come at the fraction of the price of a pair of wet-weather riding shoes. If you ride clipless pedals, a pro move is to also seal the bottoms of your shoes around your cleats.
Food and Drink
Several of the local establishments in Squamish graciously arranged some meal deals specifically for Mountain Biking BC readers. Full details for each location below.
Counterpart Coffee They are offering 15% off on all purchases over $15 just by mentioning MTBBC and the Free Radicals so be sure to stock up on all your coffee necessities.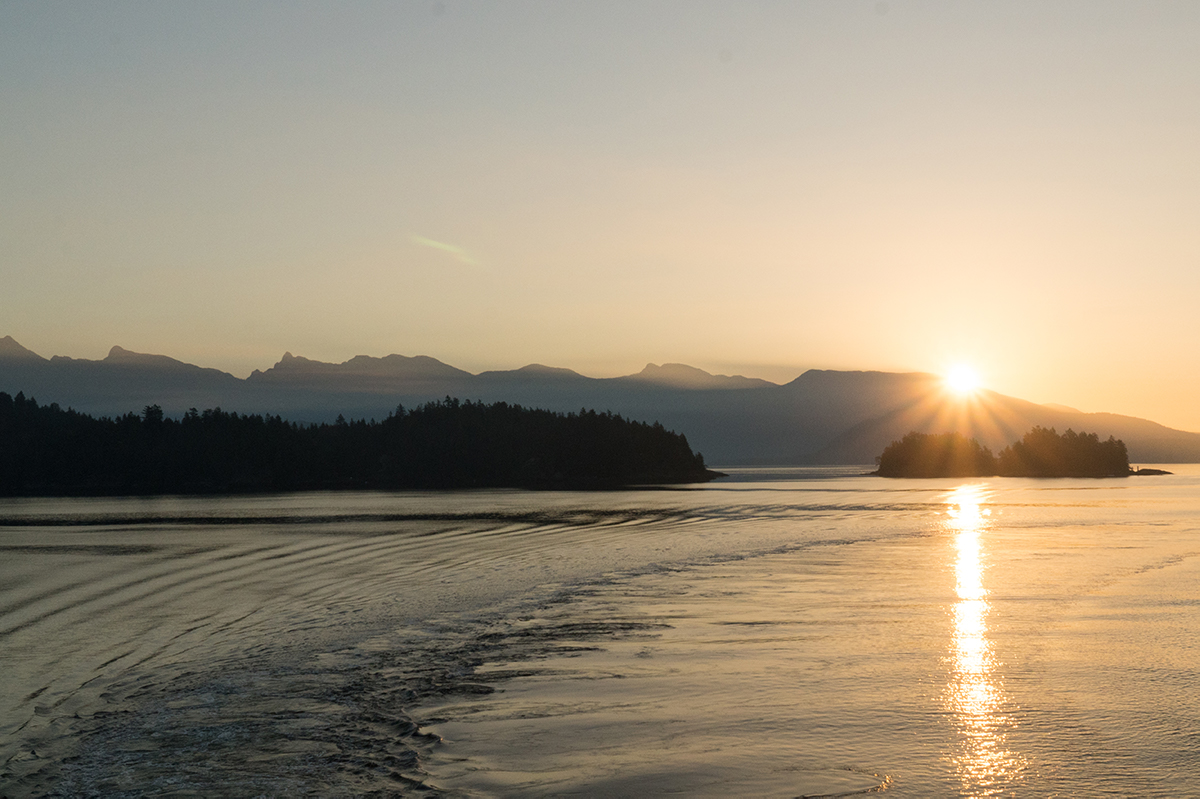 If you thought this article series was half decent, and maybe even learned something, then you're welcome. If not, we're sorry, sort of. This article series provided you with the knowledge to complete a host of different trip types all within the Sea to Sky corridor where the ultimate bike trip is mapped in singletrack.
---
Check out the other stories in this series: