Exploring the Sunshine Coast with Brice Shirbach
This week guestagrammer Brice shirbach shares some amzing places to ride in the beautiful Sunshine Coast area.
Brice began riding as early as he can remember, and spent his formative years breaking bikes while flying down ATV trails in the mountains of Western Maryland.
Many years ago, Brice combined his passion for riding with his passion for photojournalism and video production, of which he studied in both high school and college, and began to focus on producing content centered around mountain biking. Today, he is devoted full time as a professional rider and a professional content creator, working in editorial, photographic, and video mediums and works hard to encourage people to explore the planet and seek adventure aboard two wheels. Brice and his wife Megan are parents to two amazing boys, Logan and Henry.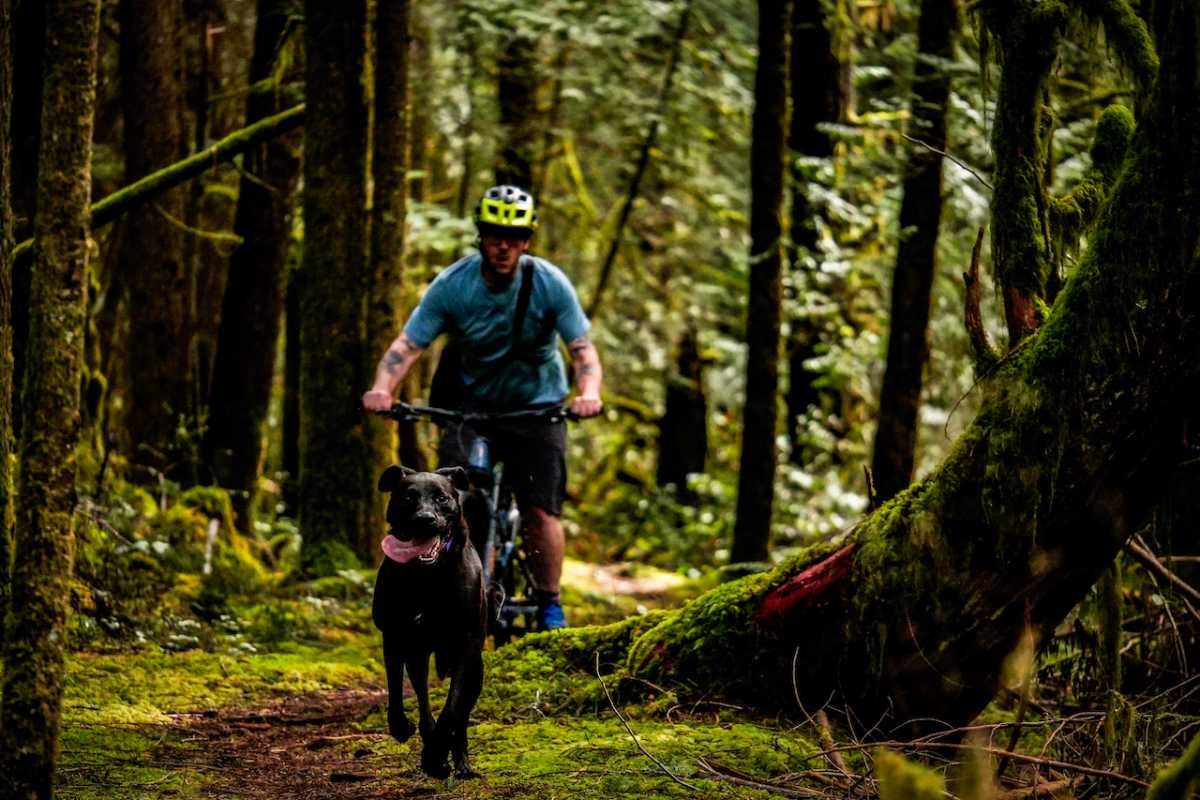 Powell River is home to the happiest trail dogs I've ever ridden with. They often seem more eager to hit the trail than they're two-legged and two-wheeled partners!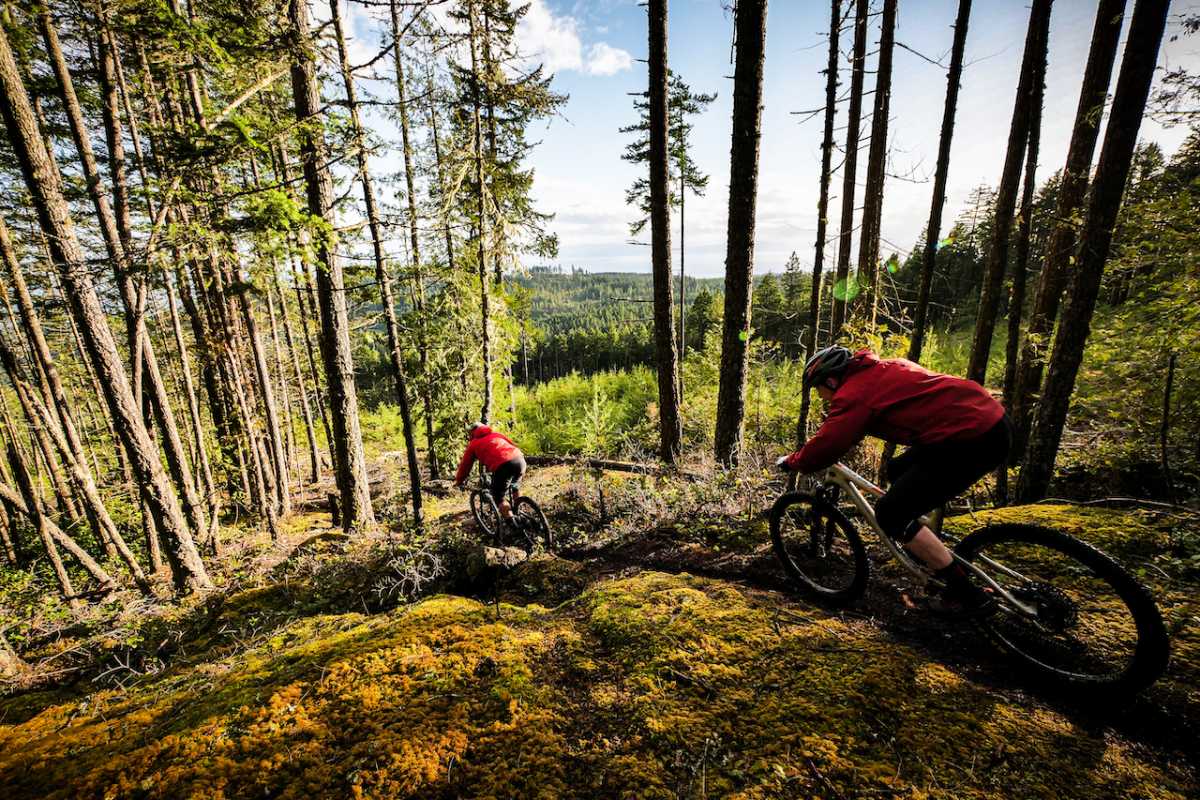 For me, the Sunshine Coast might be home to the best trails I've ever ridden. This is a photo of me leading local legend Gary Jackson down E-Line above the town of Sechelt. It's the combination of the people, the landscape, and the nature of the trails themselves that speak to me in ways very few other places ever have.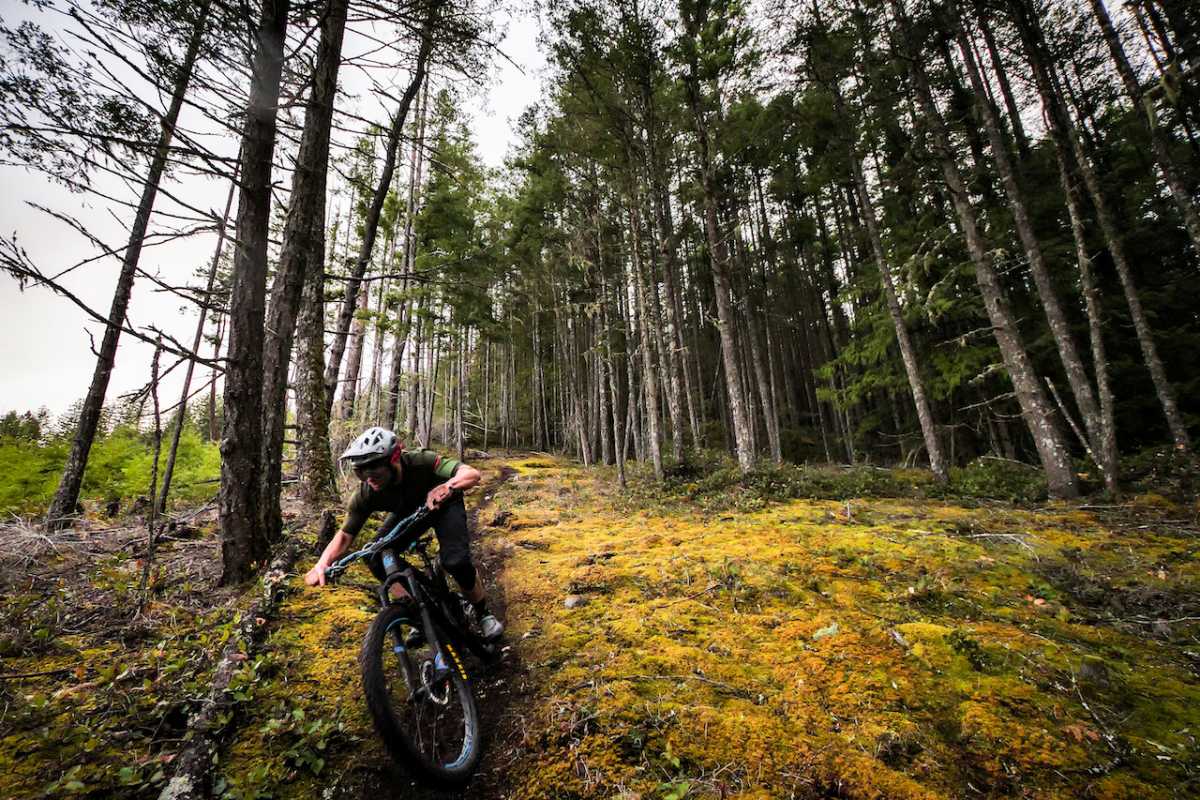 E-Line in Sechelt offers up steep chutes, glorious loam, and stunning views of the Strait of Georgia.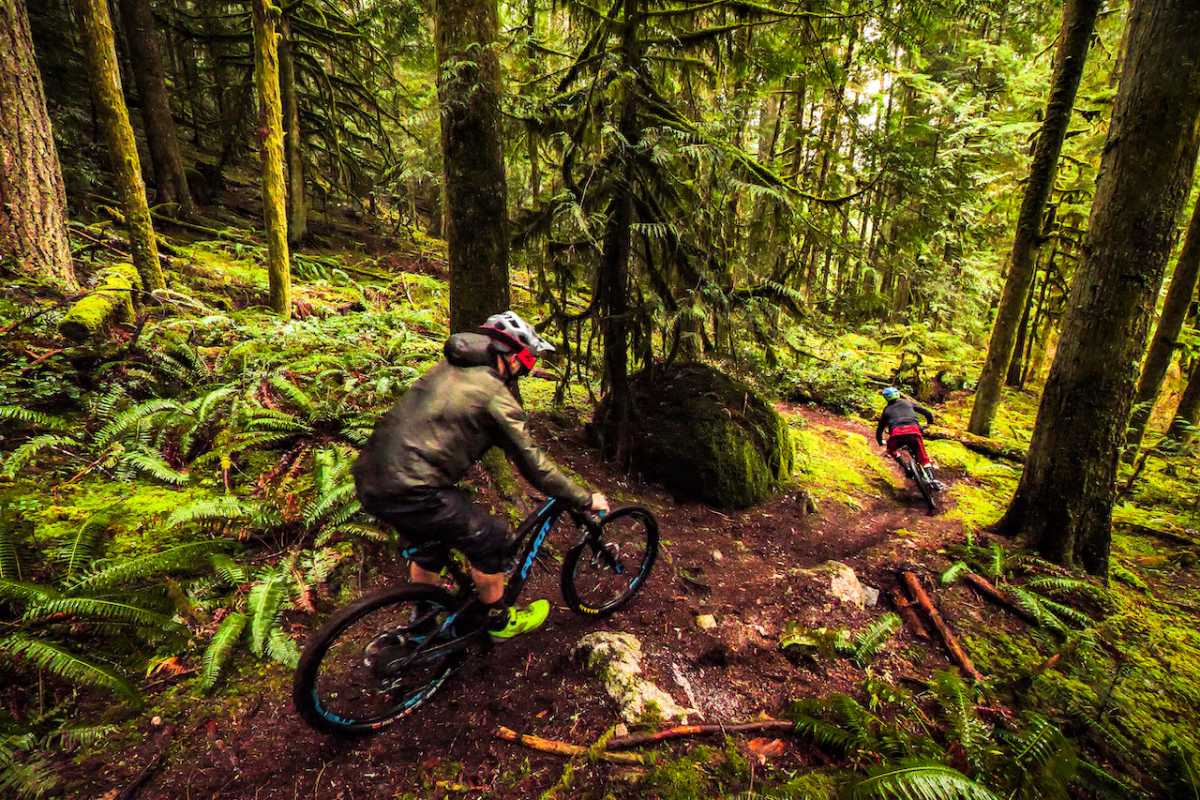 Paul Hodgson leads me through a stunning rainforest in Robert's Creek. Many of these trails are built on a fall line, often following the same paths taken by loggers a century before.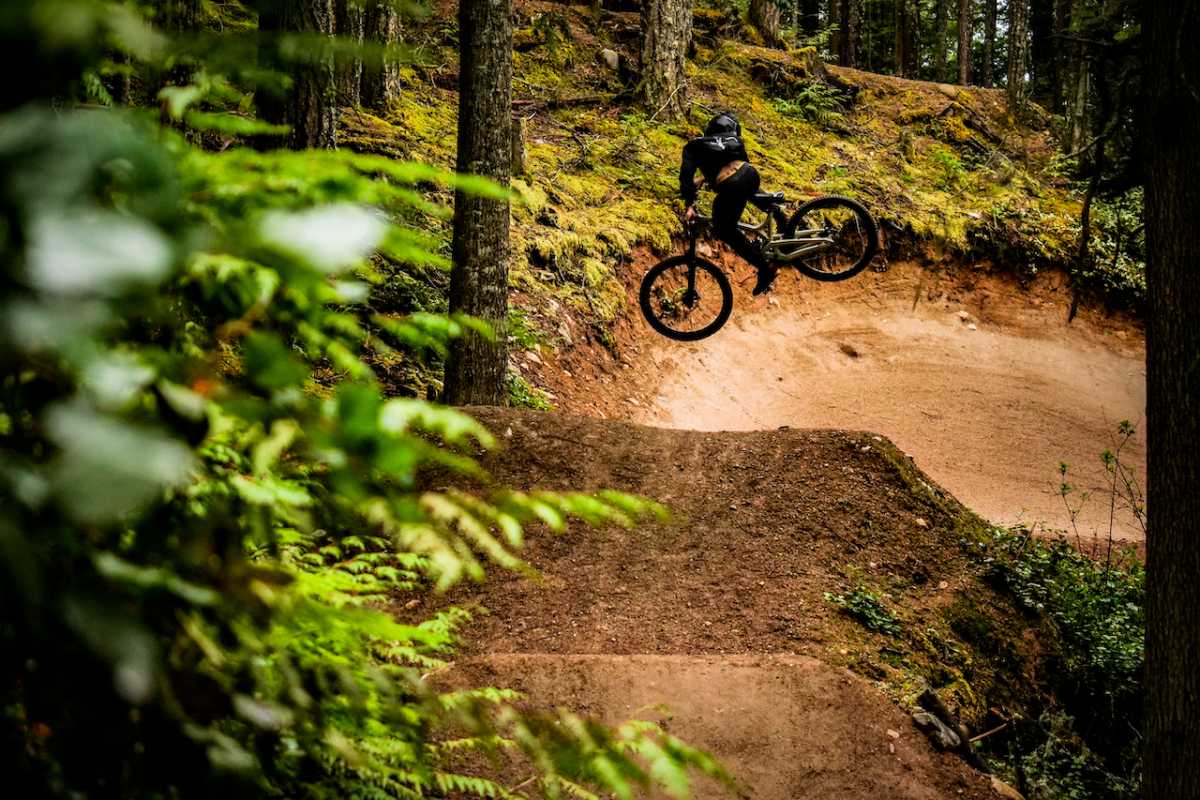 Paul Genovese takes the opportunity to get sideways at Coast Gravity Park. Coast Gravity was built in a year-round, low elevation ocean front forest with 12 stunning trails designed by some of the most talented builders and riders on the planet: The Coastal Crew.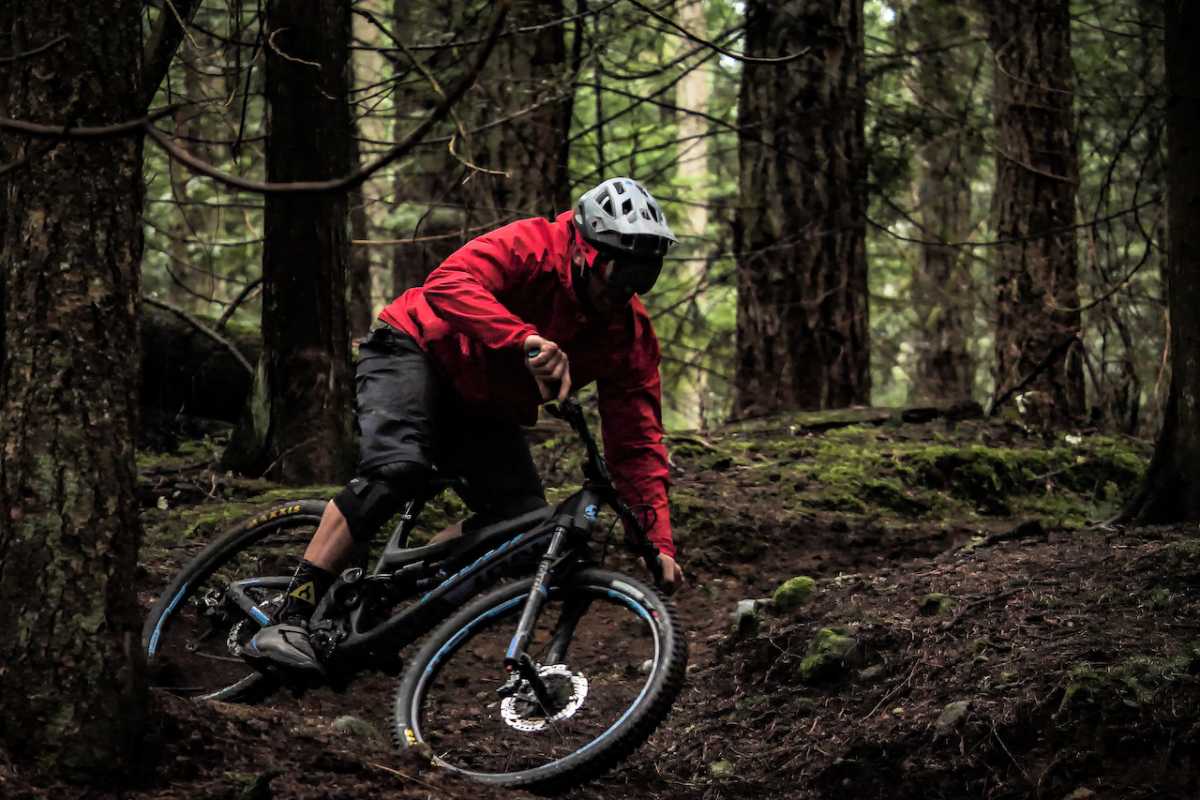 I hope you guys enjoyed mountain biking on the Sunshine Coast through my eyes! I have something cooking which will likely see me return to this stunning corner of the planet next Spring. In the meantime, here's one last self-portrait from my first day ever riding in BC. I arrived in Gibsons and was greeted with my favorite kind of weather for riding bikes in the woods: damp, overcast, and moody. These kinds of conditions lead to a total sensory experience in ways that are difficult to describe. You should just go and see for yourself. Thanks for having me, and I hope to see you guys out on the trail sometime!
Think you have what it takes to be our next #mtbBC Guestagrammer? Email us at media@mountainbiking.bc!