Family Fun at Boer Mountain in Burns Lake
Burns Lake is the perfect destination for a family mountain bike holiday. Just 10 minutes north of town, the 4,000-hectare Boer Mountain Recreation Site has everything you need.
1) Free camping
Kager Lake campground is situated perfectly at the base of the mountain biking trails. The site is basic: outhouses, picnic tables and firepits are its only amenities. But the campground is perfect for your family base camp – and it's free. Tents, RVs and cars are all welcome. But if you're sleeping in a tent, be warned it gets really cold by mid-September. If you've got a camper, you can probably camp until mid-October, but you might be riding on a bit of snow.
2) Swimming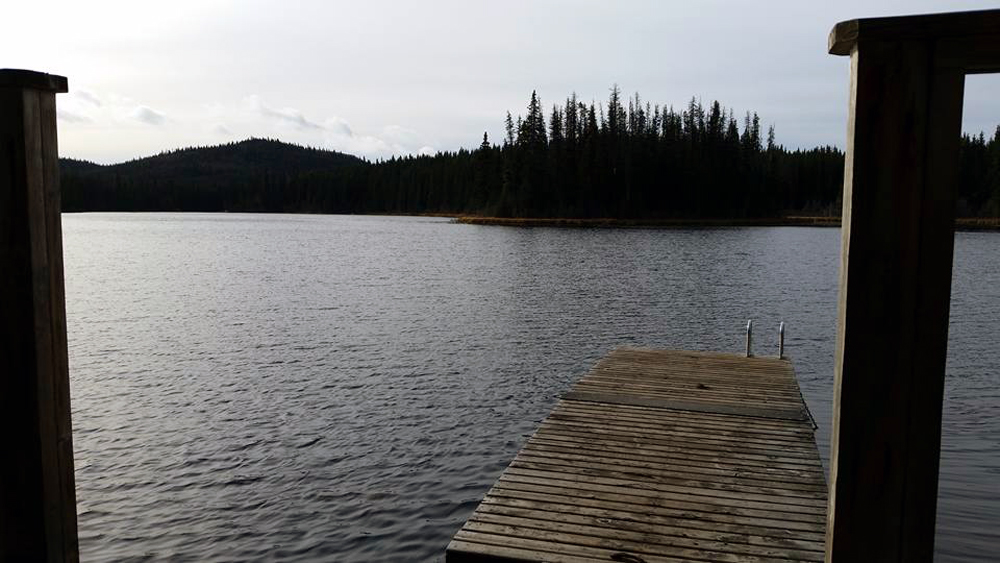 Kager Lake campground is named for the sweet little lake on which it sits. The lake has clean, calm water and a dock for sunbathing and diving. Jumping into the lake after a long day of biking is the best.
3) Skills Park
The Wee Piggy Skills Park, located within the campground next to the lake, is adult- and kid-friendly. It's got tons of fun features to play on including a pump track and log rides. Kids too young to ride the trails can still rip it up in the park.
4) Shuttle Service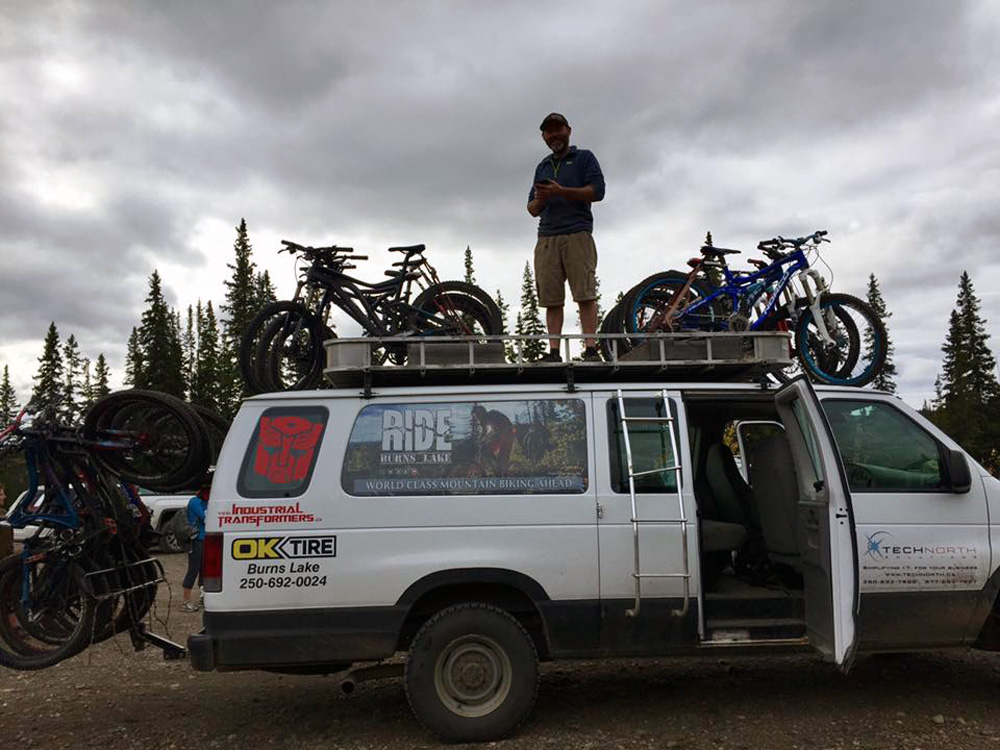 Burnt Bikes, the local bike shop, offers a shuttle service on summer weekends and usually one night a week. That means the whole family can ride together instead of adults having to take turns shuttling. Call Burnt Bikes or message them through the shop's Facebook group to confirm when they will be there.
5) Fun Trails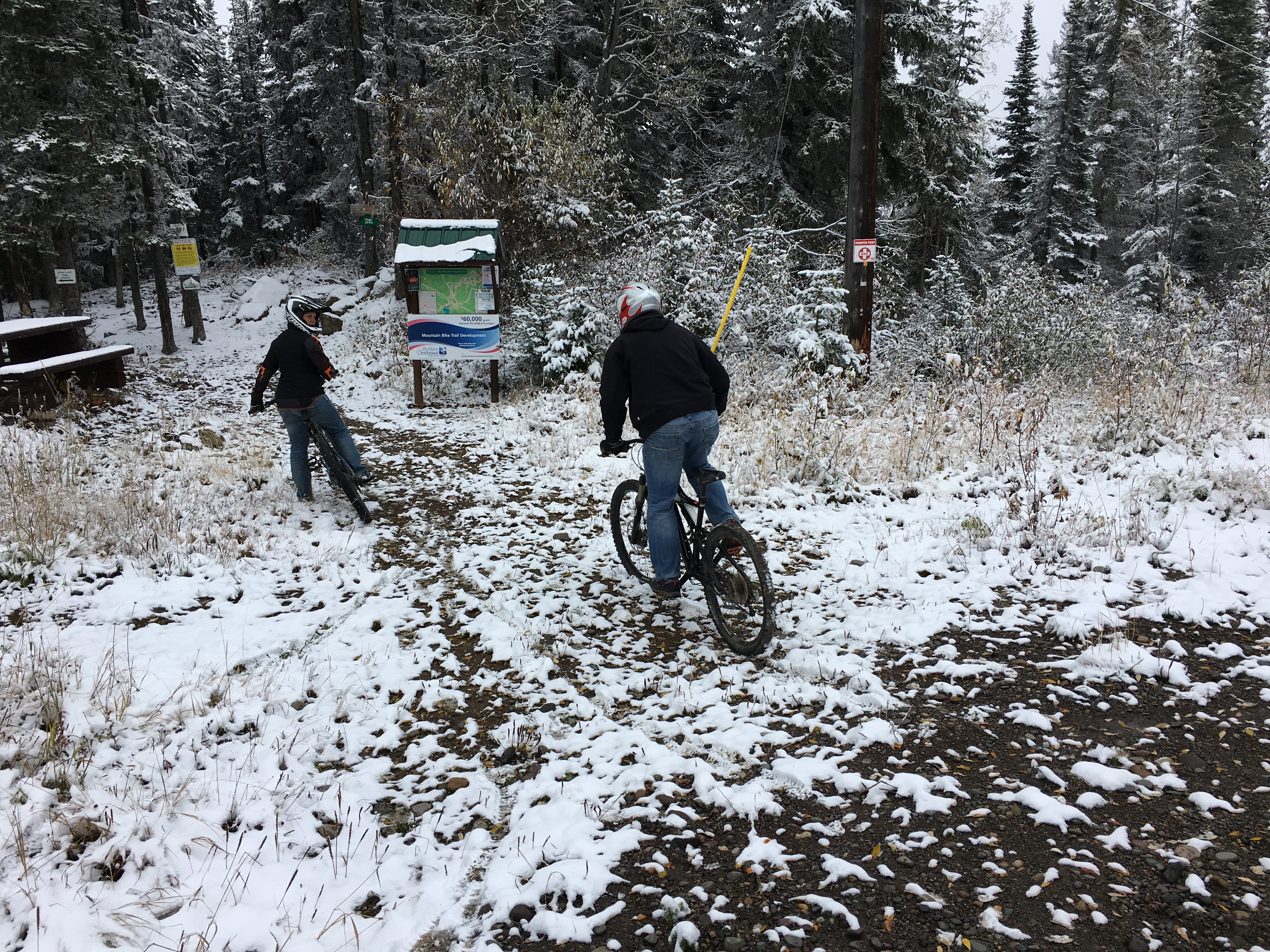 Burns Lake has tons of trails for riders of all ages and levels: long, smooth, bermy rides; steep trails with expert features; a gorgeous cross-country ride around Kager Lake; and much more. There are not many places I'd feel comfortable letting my five-year-old daughter rip downhill, but Burns Lake is the perfect place for her and her friends to practice. When Pigs Fly is the classic, must-do trail here and it's good for all ages and skill levels.
6) Cool Names
Most mountain bike trails have pretty witty names but Burns Lake has an entire theme going on. Everything there has to do with pigs. Get it? Boer Mountain = Boar Mountain. Pork and Beans, Smells Like Bacon, and Charlotte's Web are just a few of the trails waiting for you.
Also, every year in August, Burns Lake hosts the Big Pig Bike Fest, a weekend-long event with adults and kids, and cross-country and downhill races.
7) Good Vibes
A decade ago, most of us in Northwest BC would never have connected Burns Lake with biking, but it's now a regional destination for riders. In just a few years, with lots of hard work and huge support from local community members and organizations, the Burns Lake Mountain Biking Association has built and maintained a family-friendly mountain biking mecca. The growth of mountain biking and tourism in the area has also helped boost the community's morale after some tough years.
You could spend all your time in Burns Lake biking, swimming and chilling on Boer Mountain, but the area has lots of other cool places to check out too. Alternative Grounds has outstanding food and coffee, and Mulvaney's Pub and Grill is good for beers, burgers and a night out. In the summer, it's also worth taking a day to explore
Francois Lake, just south of town. Take the free ferry, the Francois Forester, from the north side of Francois Lake to the Southbank. The trip is 15 minutes one-way and the ferry runs most of the day, about every 50 minutes. Check the schedule online.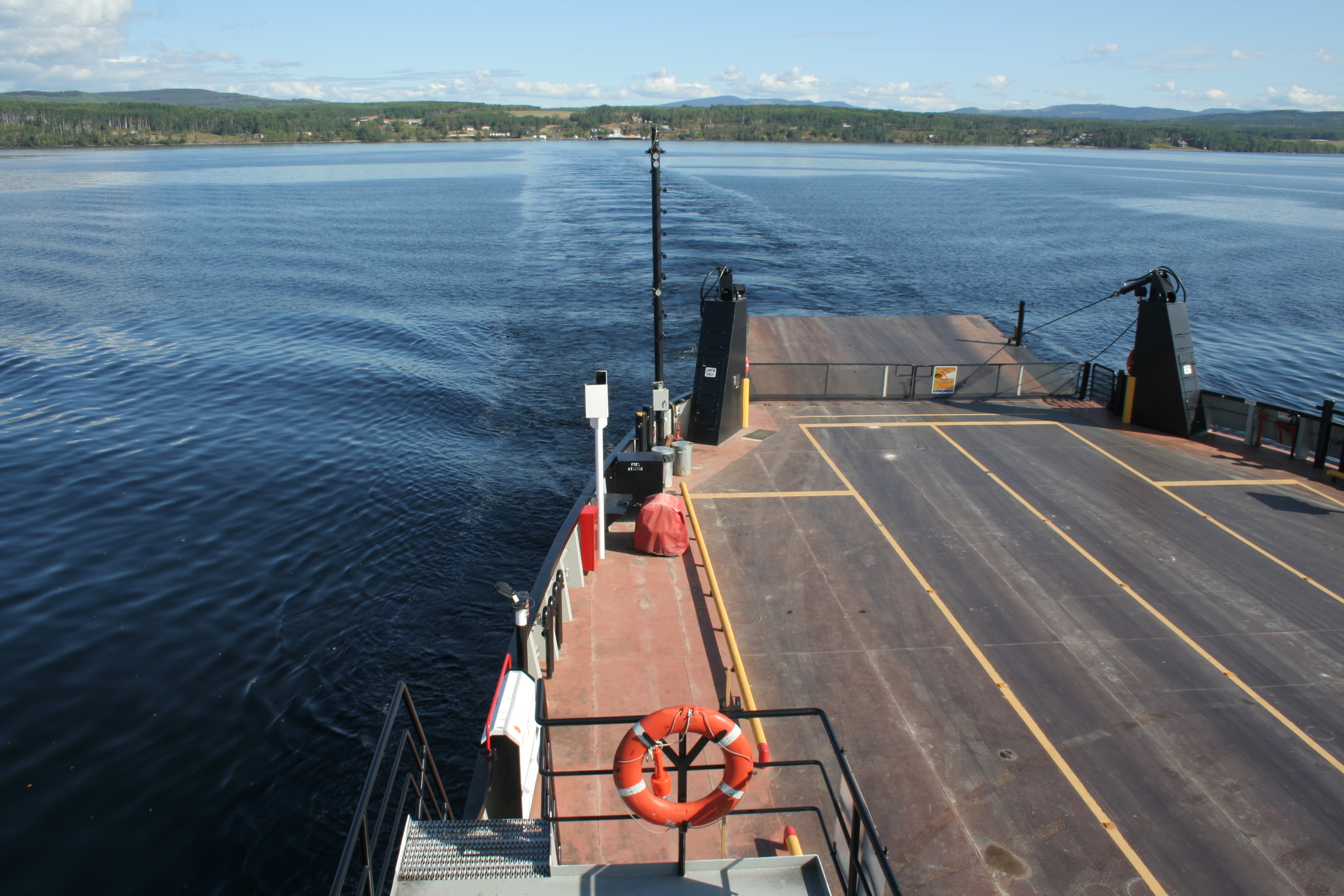 On the drive back to Burns Lake, you'll pass fishing resorts and timeless beautiful farmhouses. You may see wildlife too. The area and the drive are quiet and relaxing.
Just before you arrive back in town, something fun and different to do is visit the Omineca Alpaca Ranch, one of the biggest alpaca ranches in Canada. The animals are funny, friendly and photogenic. You can also buy local, hand-made alpaca wool products there. But make sure to call before you visit.