7 Photos That Capture How Fun Northern BC Trails Are
This week Ryan Creary shares some new photos from Northen BC. Ryan grew up on the east coast of Canada in New Brunswick. This was where he first discovered mountain biking; he used to race on the rooty and soggy coastal bush trails around the province's local circuit. After university, Ryan migrated west to British Columbia, and he now calls Revelstoke home. The high alpine trails that surround the town are one of the reasons he loves Revelstoke so much. "I love to ride my bike both up and down; it's like ski touring for me. Revelstoke is surrounded by long logging road climbs with amazing downhills and some of the best high alpine singletrack in western Canada", he says. Ryan is very passionate about the outdoors, and when he's not taking photographs, he spends his time biking, kayaking and climbing in the summers. A long time contributor to Bike Magazine and many other mountain bike publications around the world, Ryan has been a full time professional mountain sports photographer for almost 20 years. Always on the hunt for exquisite light, moody scenes and unique angles – "I'm intrigued by the subtle moments of the activities I pursue as well as the cultural side of mountain sports."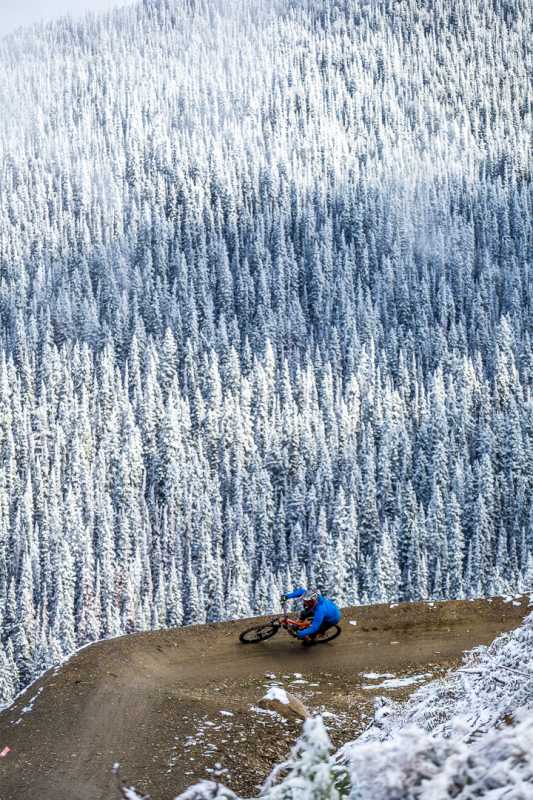 Graham Woolsey speeds into a berm after a brief september storm on High Roller Trail, Valemount, BC.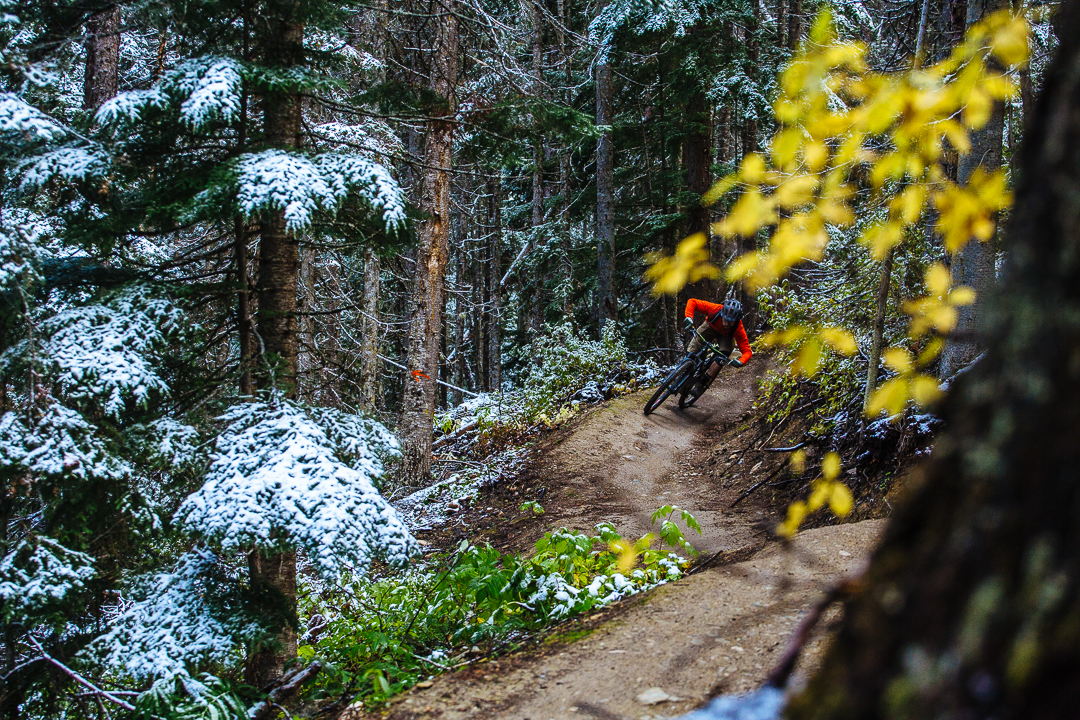 Jay Starnino and the fall colors of Turduken Trail, Valemount, BC.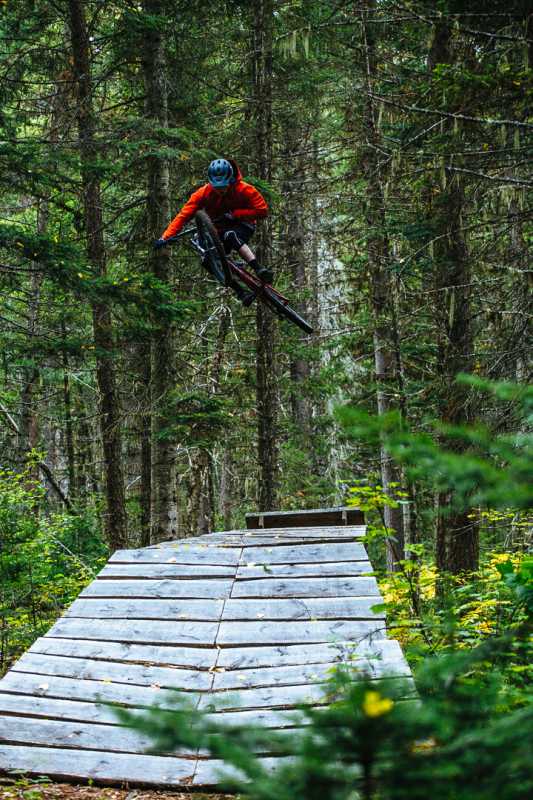 Glenn King flying high on Presidants Choice Trail, Pidherny Recreation Site. Prince George, BC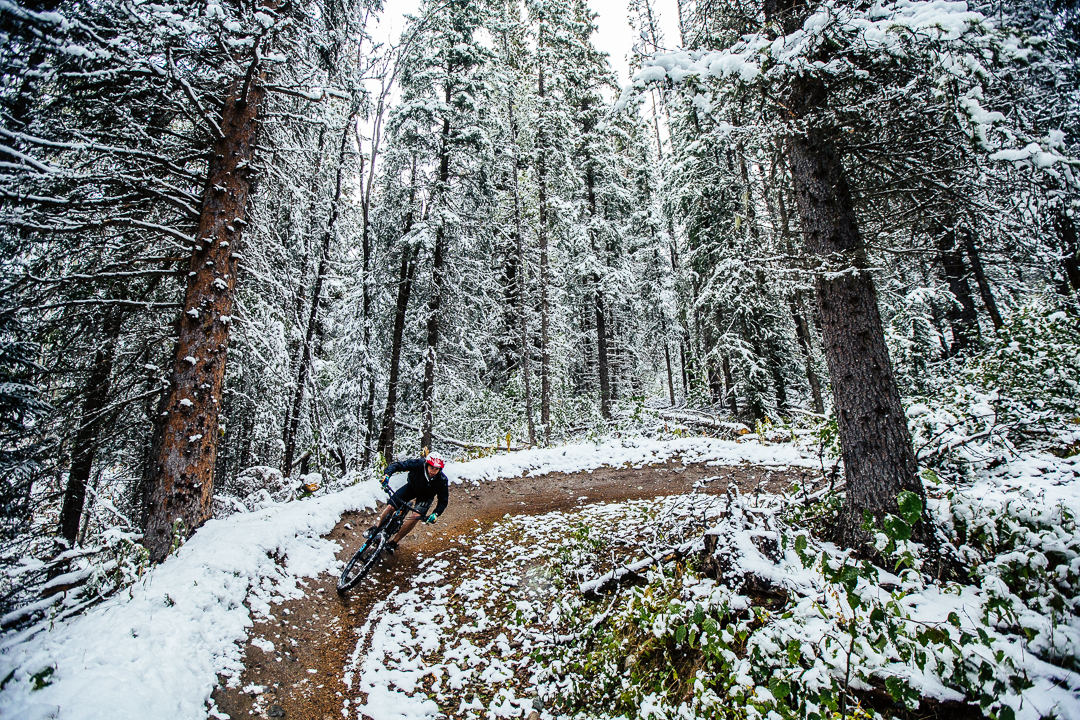 Rain , snow or sleet won't stop the Burns Lake Crew from shredding. Randy Stewart coming in hot on When Pigs Fly Trail, Burns Lake, BC.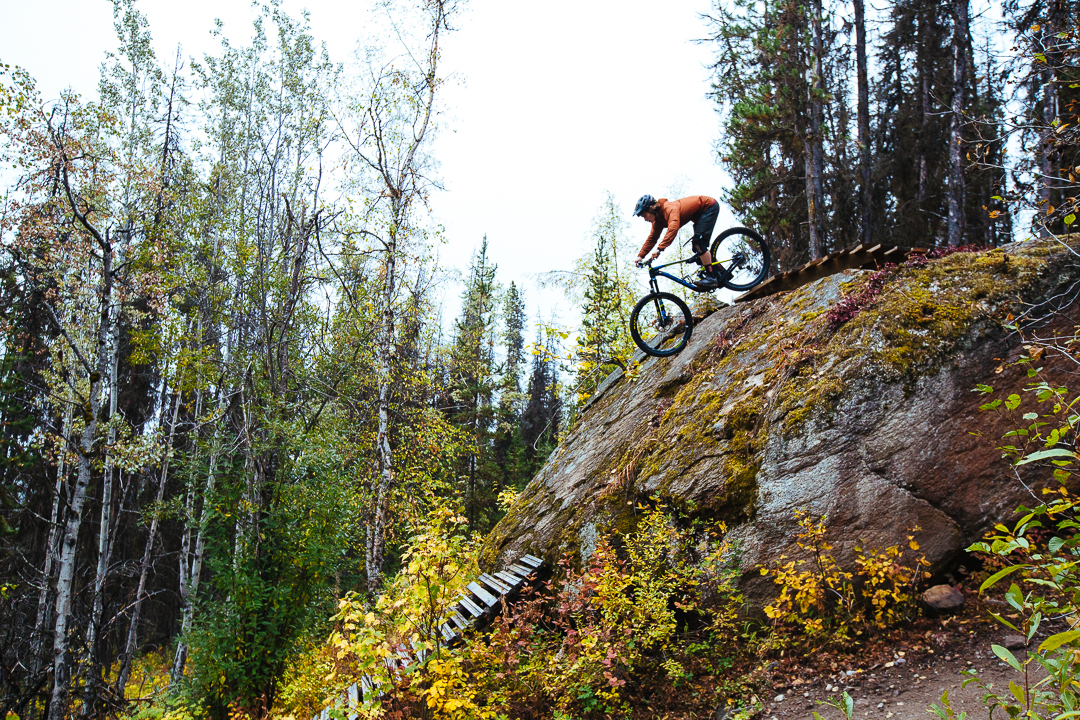 Big boulders and fast flowys berms on Huckin Eh Trail – Heiko Krause making it look easy. Smithers, BC.
Heiko Krause flowing airs on Pump Daddy Trail with the fall colors as a backdrop, Smithers, BC.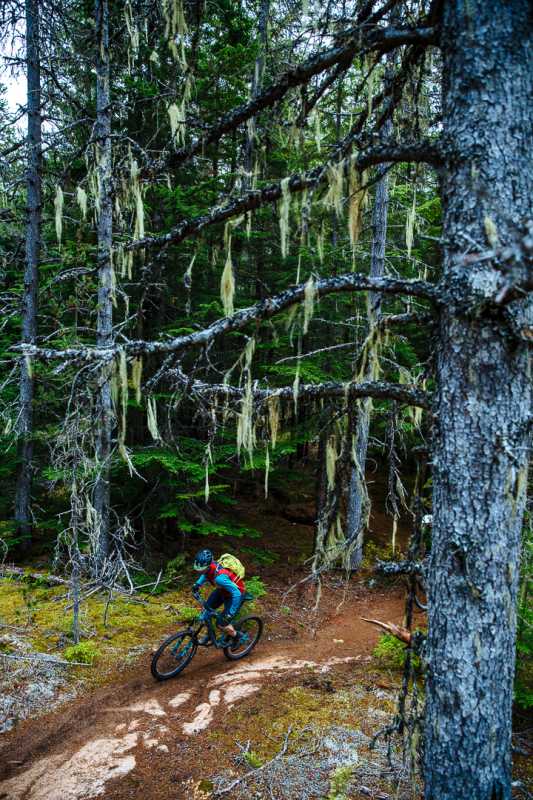 Ryan Stuart climbs the perfect loam of Down Tube Trail, Terrace, BC.
Think you have what it takes to be our next #mtbBC Guestagrammer? Email us at media@mountainbiking.bc!