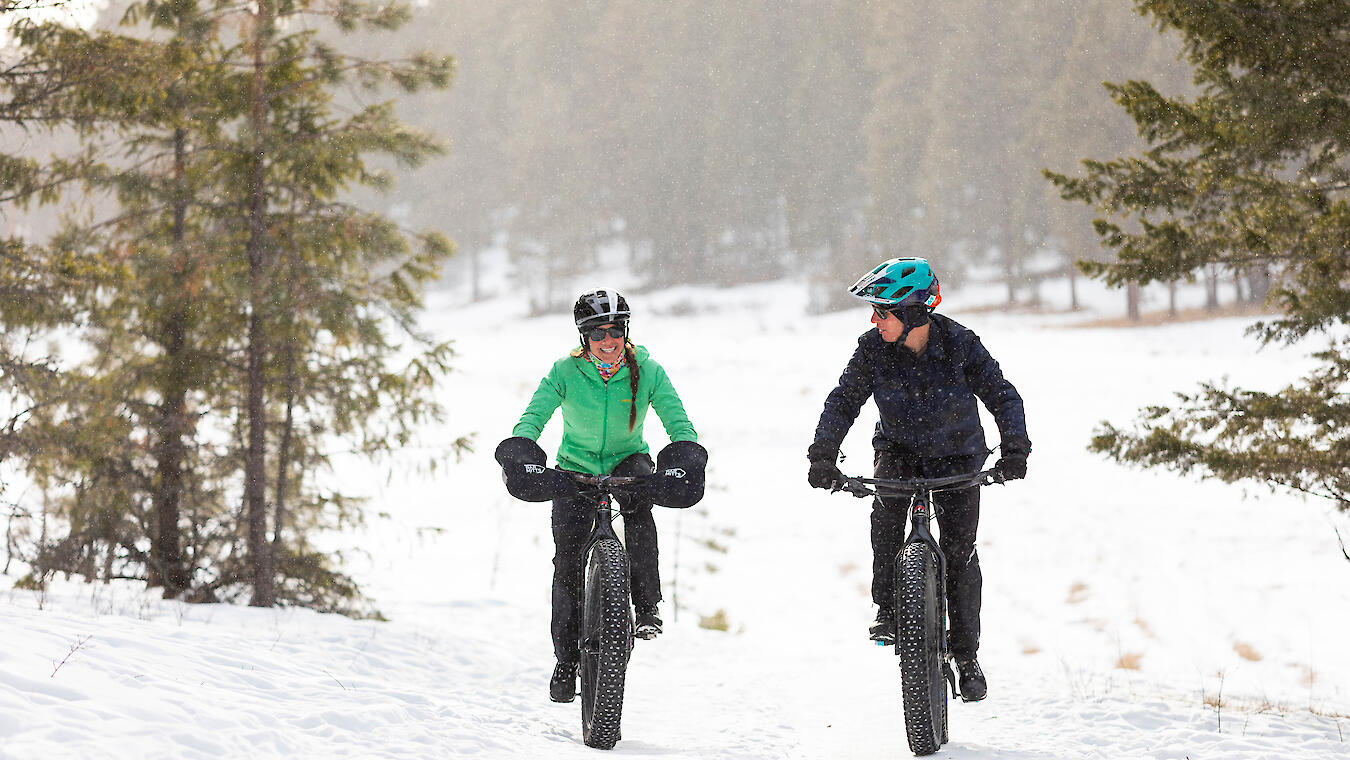 Fat Bike the Kootenays
When the brown pow is blanketed by a carpet of white many Kootenay folks keep the wheels turning. The snowy mountain towns that ski dreams are made of are also home to some great groomed fat bike networks. Many of these communities have stories about humble beginnings where dedicated folks packed trails down by foot or snowshoe before buying machines to groom trails.
The fact that the best pow days for skiing are not the best fat bike days and vice versa is not a fact lost on those who know. While a fresh dump means a race to the ski hill, hardpack conditions might be a good day to ride a fat bike. So which Kootenay communities can you go to and where should you ride, rent, rest, and refuel? We have the links to recommendations from the locals, the latest grooming conditions, and more.
CRANBROOK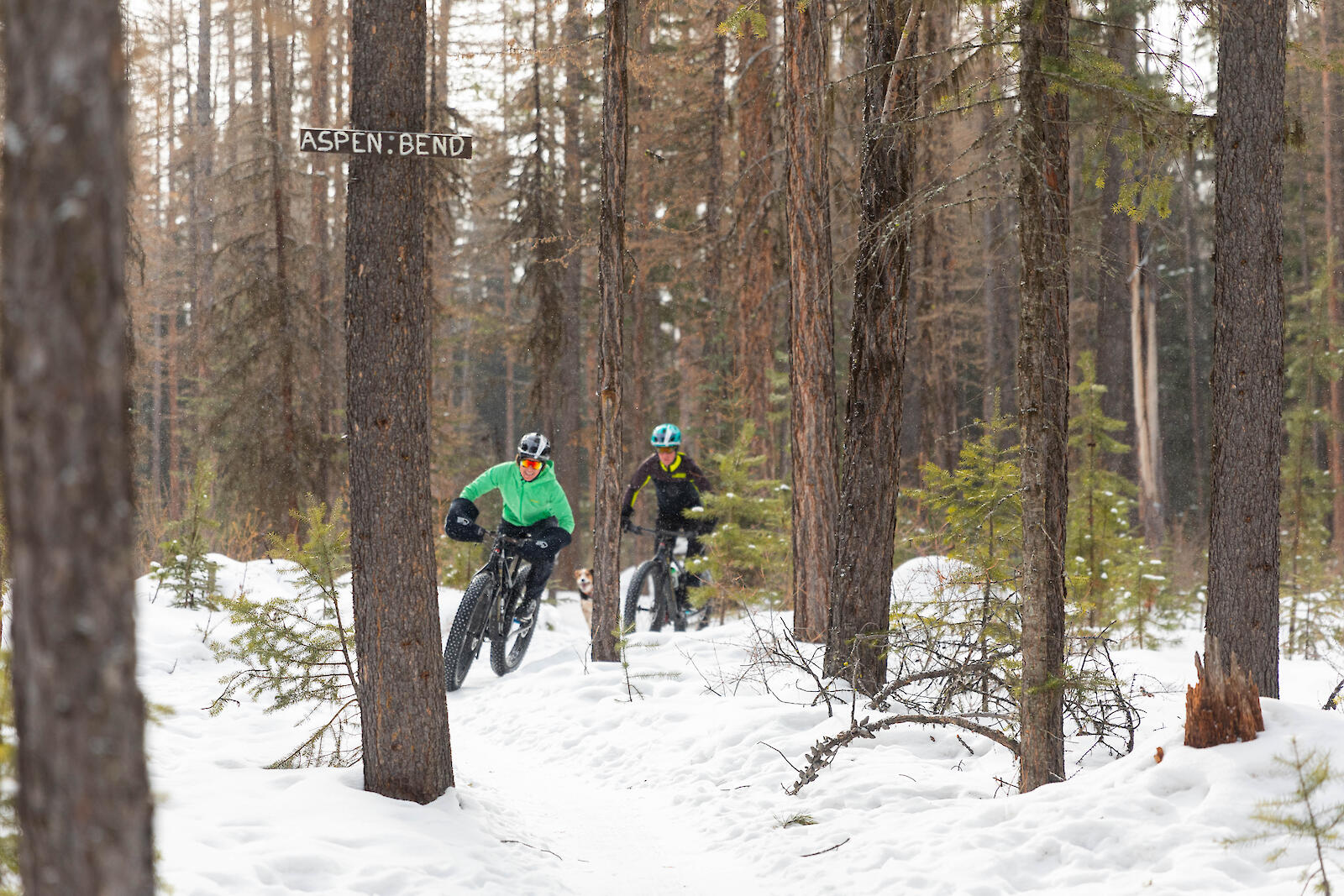 Photo credit: Cranbrook Tourism/Nick Nault
Known as one of BC's sunniest cities, Cranbrook sees less than 150 cm of annual snowfall on average. What this means is there is a lot of great riding on sunny winter days and it doesn't take as much effort to get the trails back in shape after a dump. Cranbrook's main winter riding area is at the Southstar Recreation Area, though many trails in the Cranbrook Community Forest are rideable with little to no grooming throughout the winter. Rent bikes at Northstar Bicycle Co. Find the best places to rest and refuel in Cranbrook.
FERNIE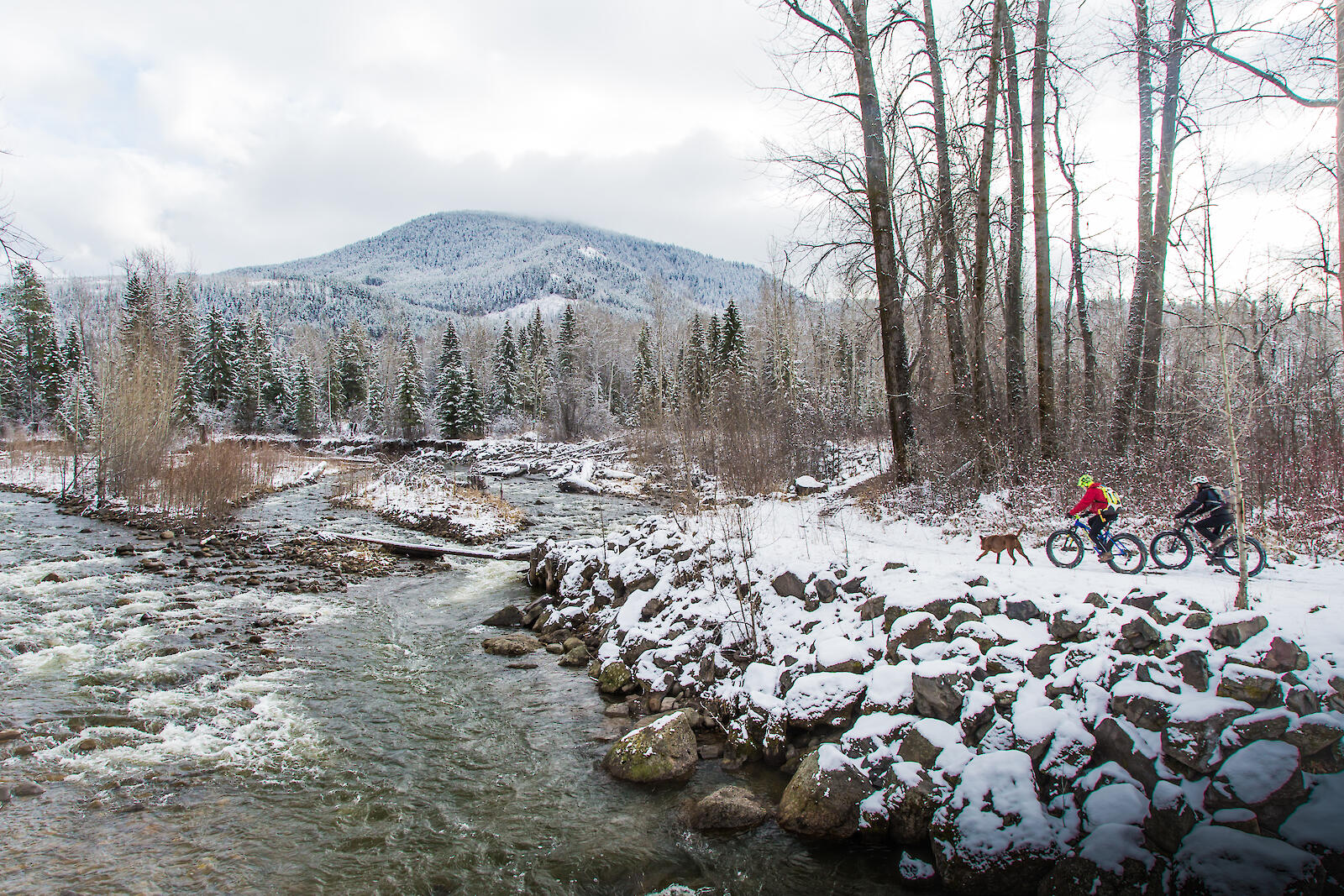 Photo credit: Tourism Fernie/Vince Mo
ROSSLAND
Rossland is another well-known mountain biking community that boasts great fat biking. Rossland has a brand new grooming machine this year. The Tracks USA Trail Tamer will be laying down a smoother ride than ever. Find out where that groomer has been put to work with Rossland Fat Bike grooming updates. Rent bikes at Revolution Cycles or at the base of Red Mountain during operating hours. Find places to stay and apres in Rossland.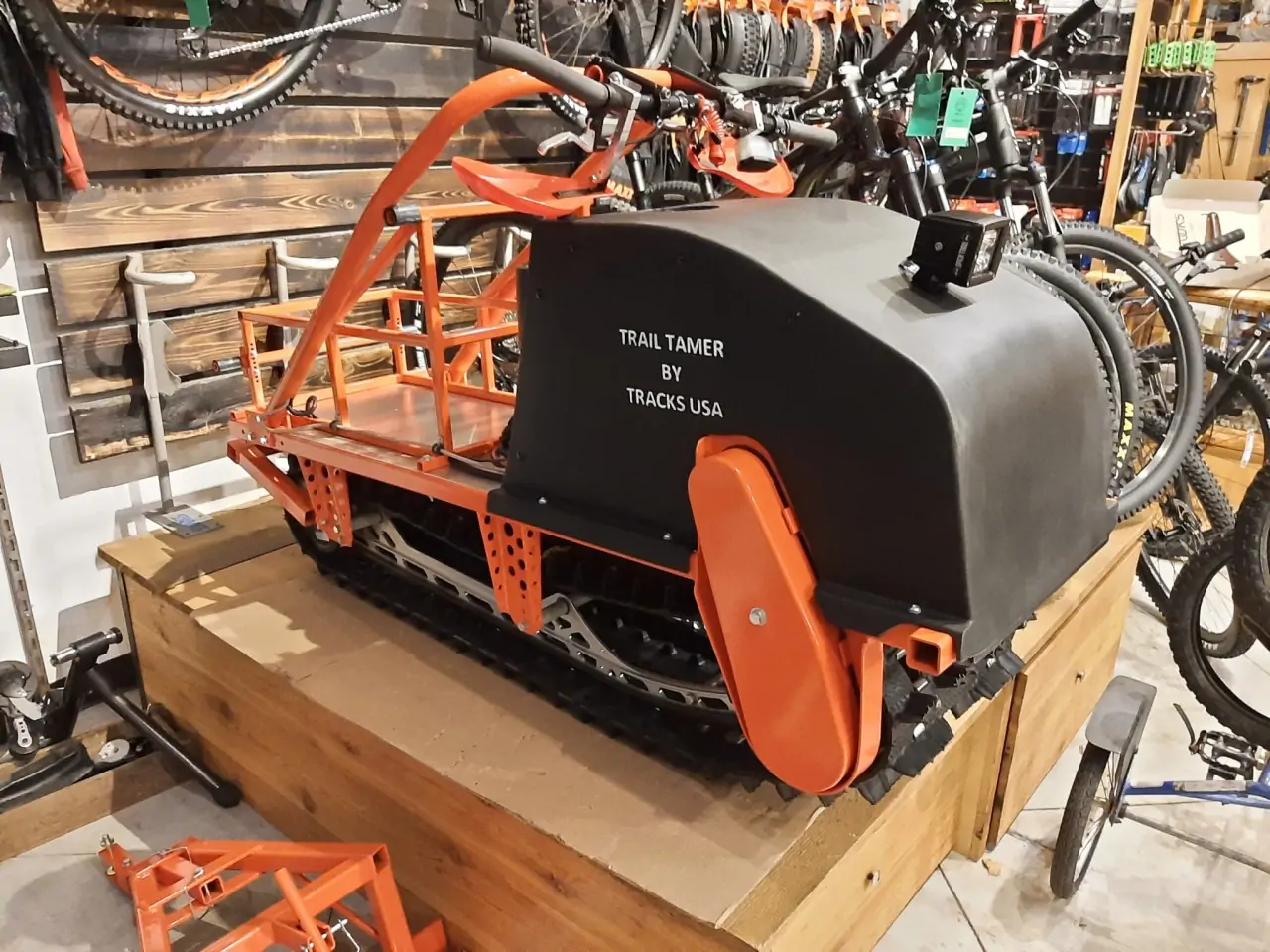 SPARWOOD
This community perched on the Alberta border is known for mining and its giant truck. But it also features some sweet winter riding. Take the Elk Valley Trail, a section of the Trans Canada Trail from Sparwood to The Lookout. Find the Sparwood Fat Bike community on Facebook and scope out the Sparwood winter trails on Trailforks.
KIMBERLEY
INVERMERE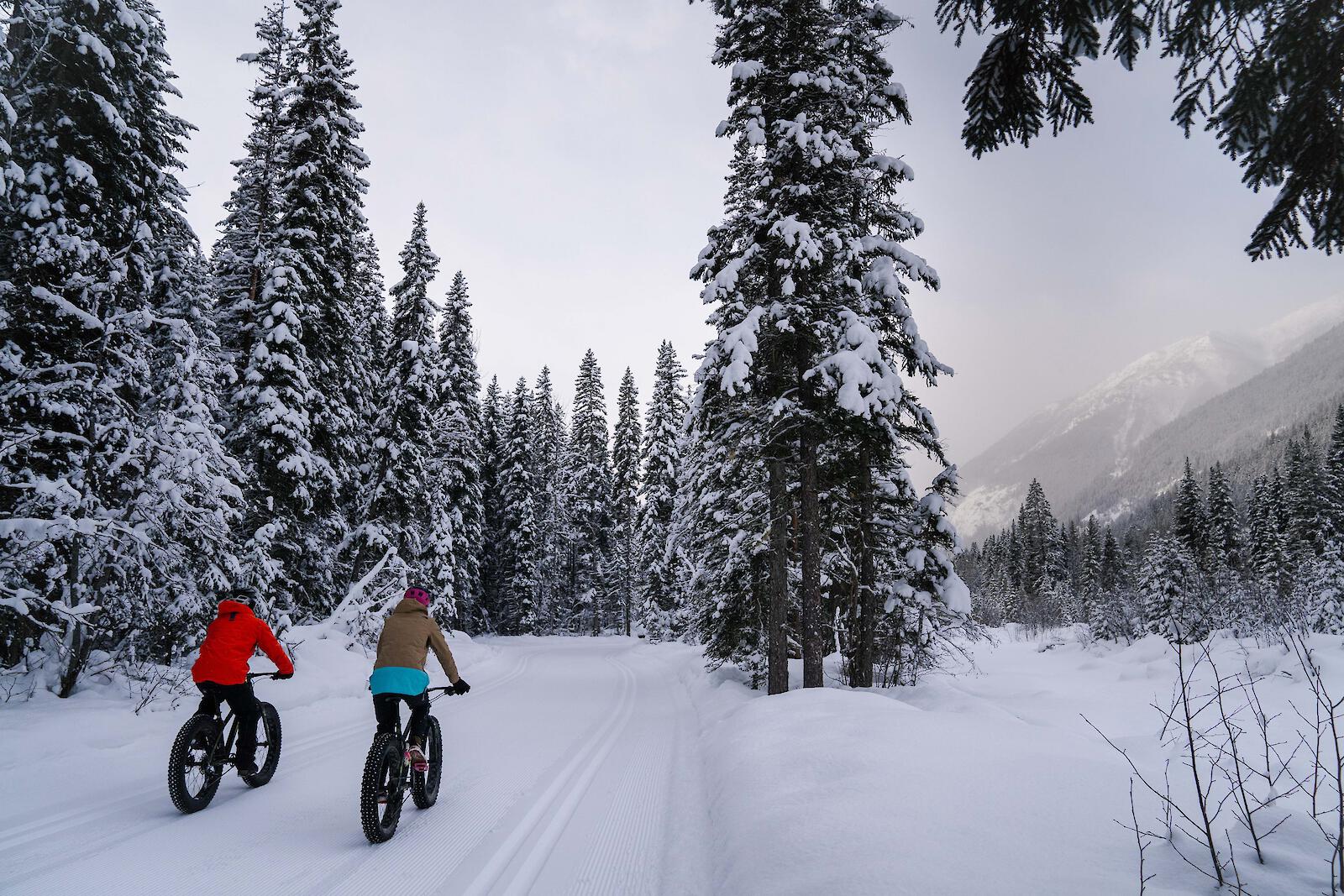 Photo Credit: Tourism Invermere Panorama
NIPIKA MOUNTAIN RESORT
Photo Credit: Derek Bisbing
Near Radium on the edge of Kootenay National Park is the fat bike playground of Nipika Mountain Resort. The Cross River Ripper Fat Bike Race held at Nipika was canceled for 2022 but look for this race with 10km and 20 km distances when it returns in 2023. Don't let that stop you from enjoying the amazing trails at Nipika. Set along the Kootenay and Cross River valleys with stunning mountain, river, and forest views this network is set amongst rustic and cozy cabins where you can hunker down and stay.