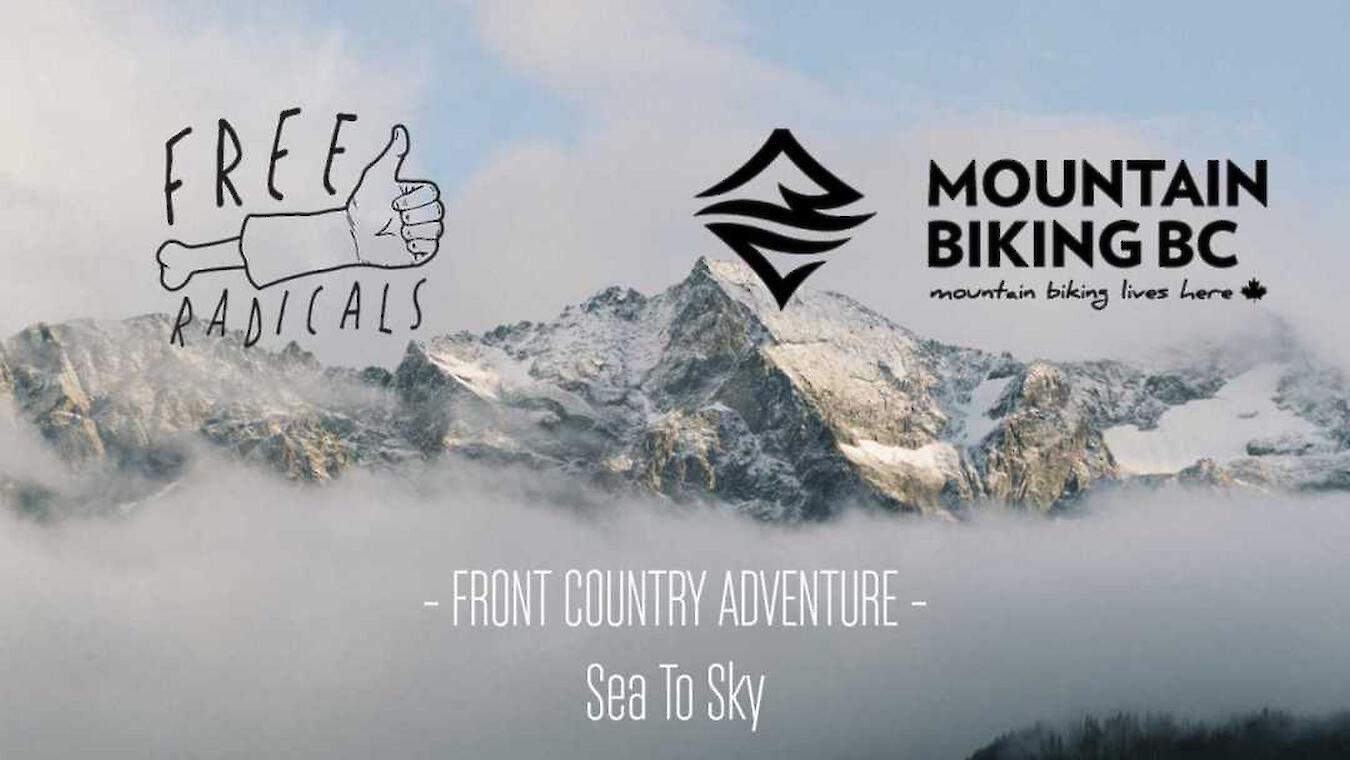 A Front Country Adventure in Mountain Biking BC's Sea-to-Sky Corridor
Too busy working, fixing your bike, and looking after the kids all week to plan your riding getaway this weekend? This article series does all that work for you. We give you 4 different trip itineraries, each one showcasing a unique riding experience in the Sea to Sky. Every itinerary is designed for a different type of rider and a distinct experience, they are curated around a 3.5 day get-away and are designed to be "grab and go". We aren't taking bribes or getting paid by businesses to tell you what to do, we just live here, like these spots, and think you will too.
If you are already a "local" these might still be worth checking out, we could have some refreshing ideas for: rides, coffee, beers and apres eats.
This third installment, the Front Country Adventure, serves to satiate your appetite for adventure, while not totally draining your wallet. We cannot say the same for your legs and your lungs, this is a big weekend of riding that will test even the fittest of mountain bike enthusiasts. If this doesn't sound like your style, don't worry, our fourth and final itinerary for the Frequent Visitor is toned down on the pedalling, but still packed with some rad local trail insight, so stay tuned.
The itinerary you are about to read contains some of the most technically challenging trails in the Sea to Sky corridor, and should only be attempted by riders with advanced to expert technical abilities. We aren't kidding, this shit is legit. There are a collection of seriously spicy moves on these trails that are hours away from a paved road, let alone a hospital, so fair warning.
If this sounds like your kind of adventure, have 'atter! You are in for an eye-opening experience that you will tell your friends about over beers for weeks to come.
The trails you will be riding in this itinerary are maintained by committed volunteer builders with some help from both PORCA and WORCA. Please be respectful of the trails, pack in what you pack out, and buy a trail pass to help support the local trail organizations.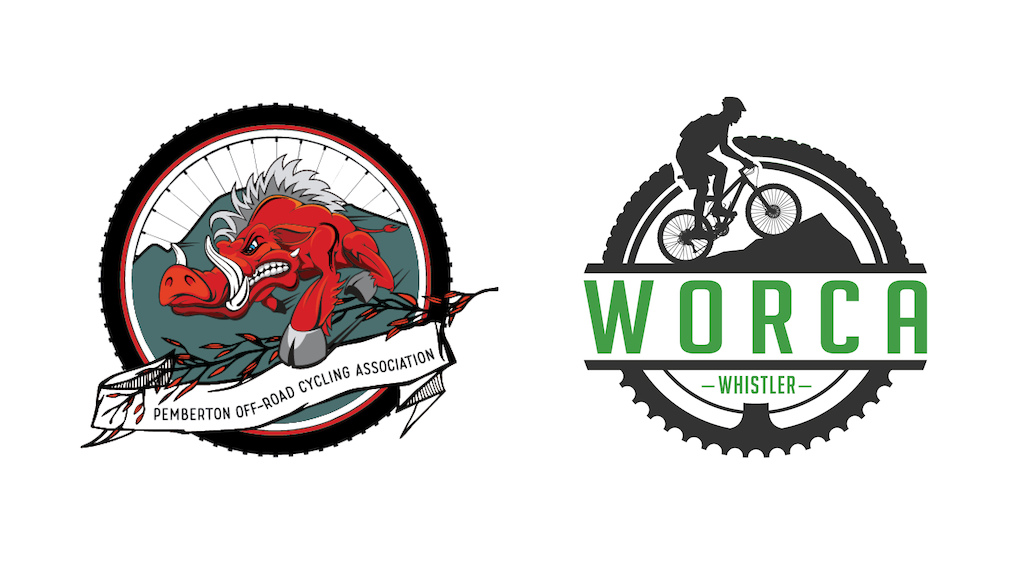 Day 0
Unlike our last itinerary, The First Time Visitor, there is no need for you to rush around and get anywhere to ride today. Hopefully the next 3 days of riding are going to challenge you mentally, physically and technically, so rest up and take today to get your bike and body dialed.
You will be driving from Vancouver, BC to your first riding destination in Pemberton, about 30 minutes north of Whistler, total driving time from Vancouver is 2 hours 40 minutes. If you need anything, trail snacks, spare tubes or CO2, we would suggest taking the time today to get this organized. We would also advise against doing this in Vancouver, as the traffic can add some serious headaches to your errands. Best stop in Squamish at Corsa Cycles, or at one of the many shops in Whistler. To help with your organization, we have compiled a checklist that will ensure you have more fun over the next 3 days.
Front Country Adventure Prep List
• Bike in good working order • Beers • Spare parts kit: tube, tire, brake pads, derailleur cable, spare spokes and nipples • On-Bike tool kit: multi tool, tube and/or tire plugs, pump or CO2, tire lever, tape, quick link • First aid: InReach or SPOT emergency tracker device, tourniquet, hemostatic gauze, occlusive bandage, foil blanket, more tape, EpiPen, painkillers, water purifying tablets, diarrhea medication, antihistamines, sunscreen, bug repellent • Clothing: Riding vest or jacket (we recommend the Specialized Deflect vest, but we are biased), long sleeve jersey, riding glasses • Full face helmet and goggles for your afternoon bike park lap • Lots of trail snacks
If you do leave on a Thursday, The Pony in Pemberton conveniently runs their pizza and beer night the day you are set to arrive in town, you receive a free beer with the purchase of a pie. Yes, there is a theme here, we love pizza and beer. Before heading to camp at Nairn Falls, be sure to stock up on any late night snacks or libations, this site is a few minutes outside of town, back towards Whistler, with no on-site store.
If camping isn't your style, there are a few local accommodation options, we would suggest the Pemberton Hotel which is spitting distance from the Pony and other amenities in town.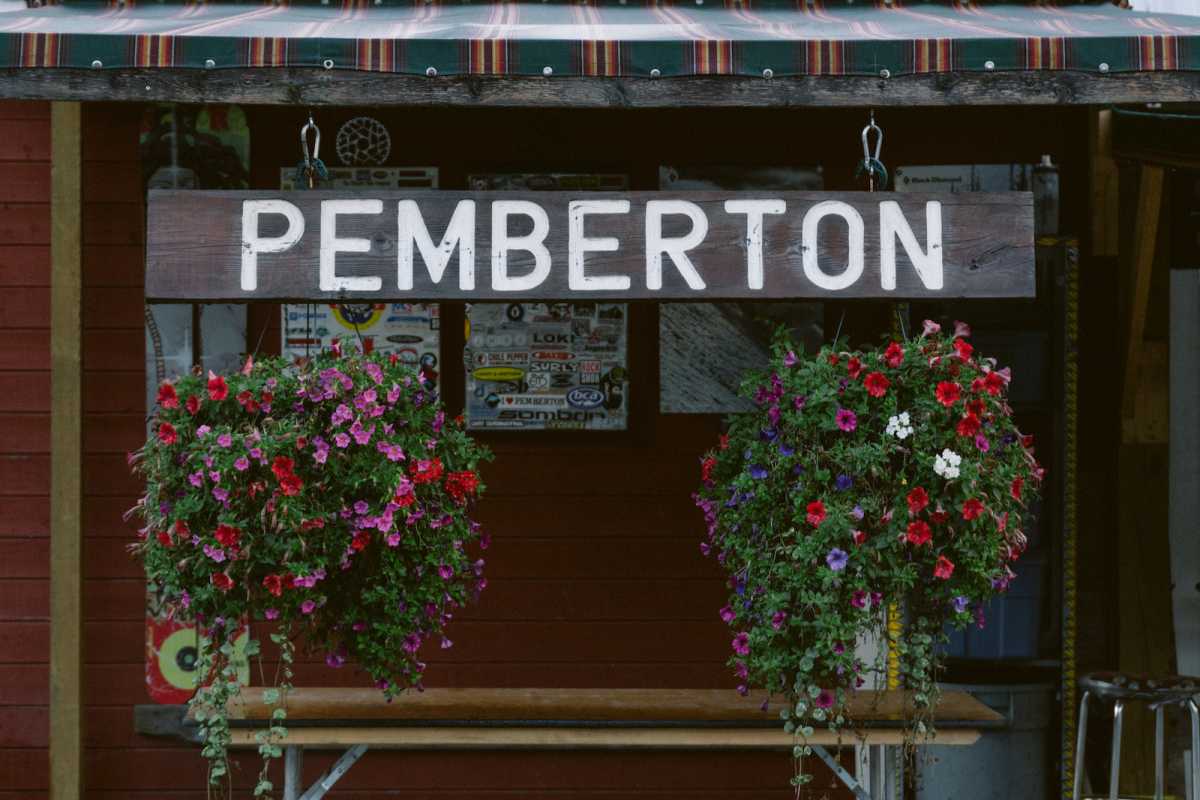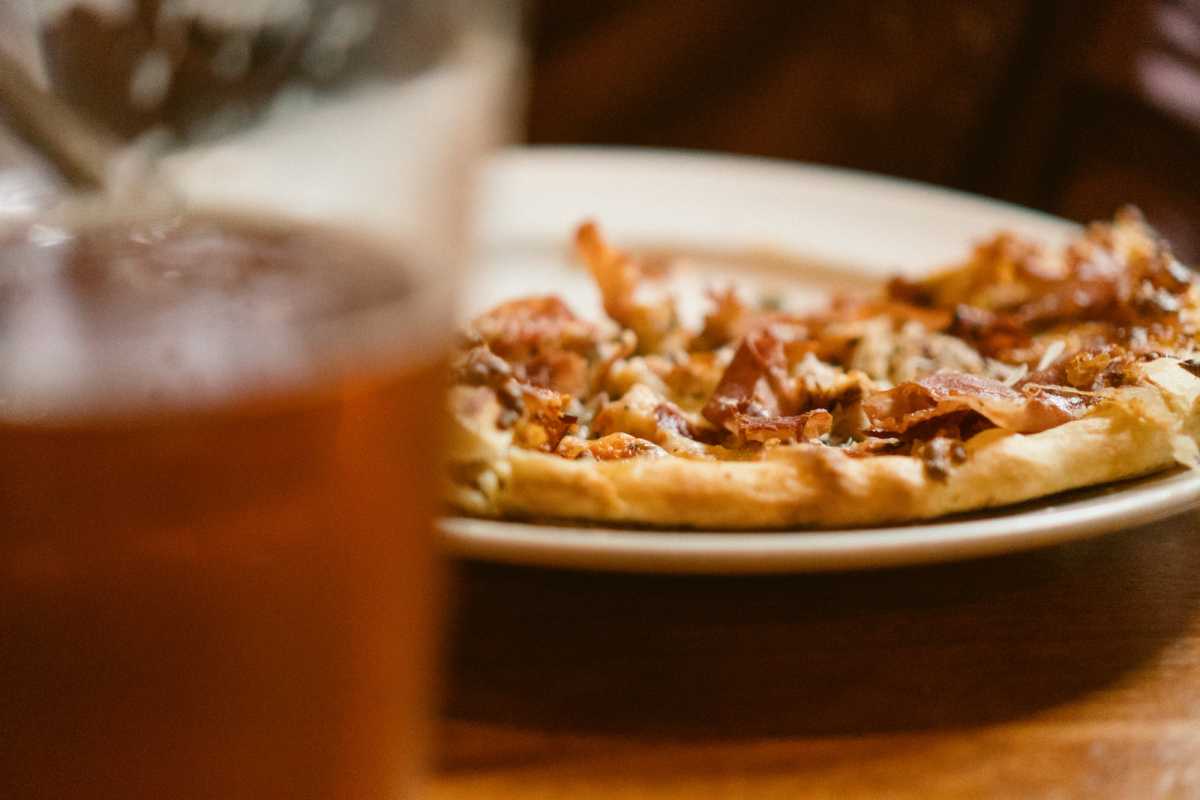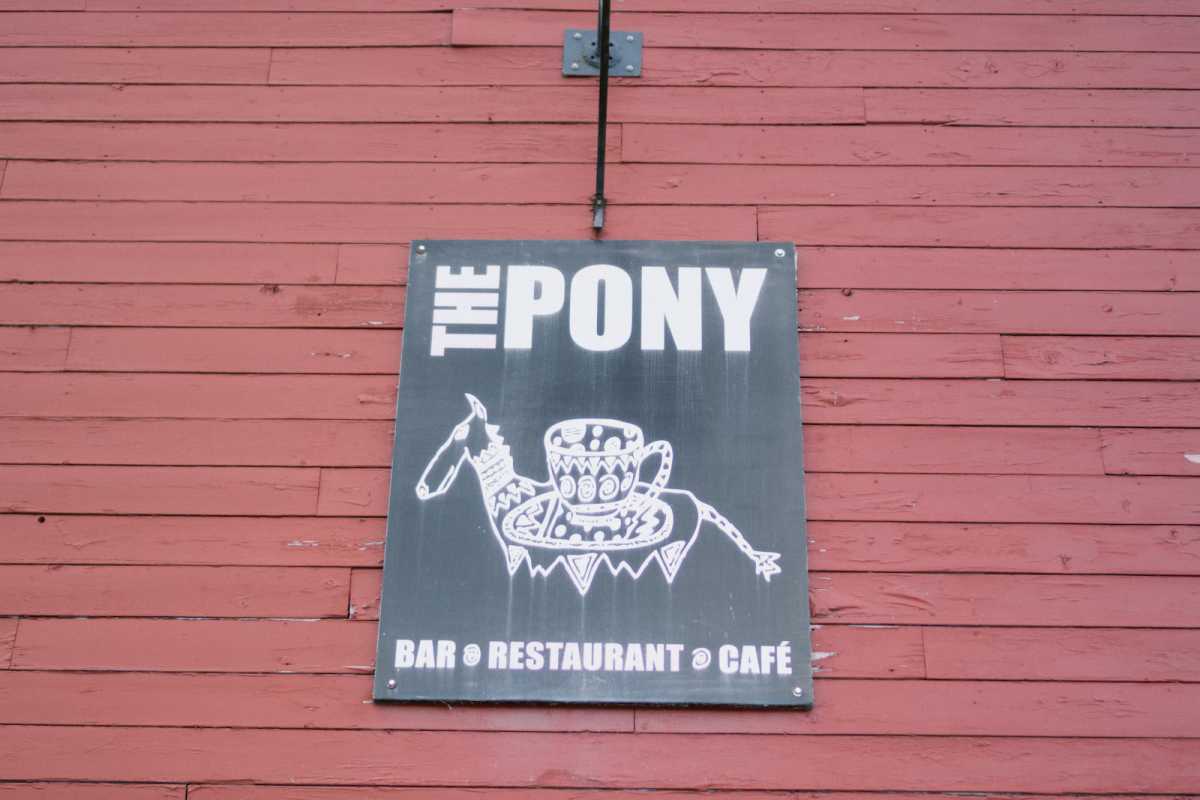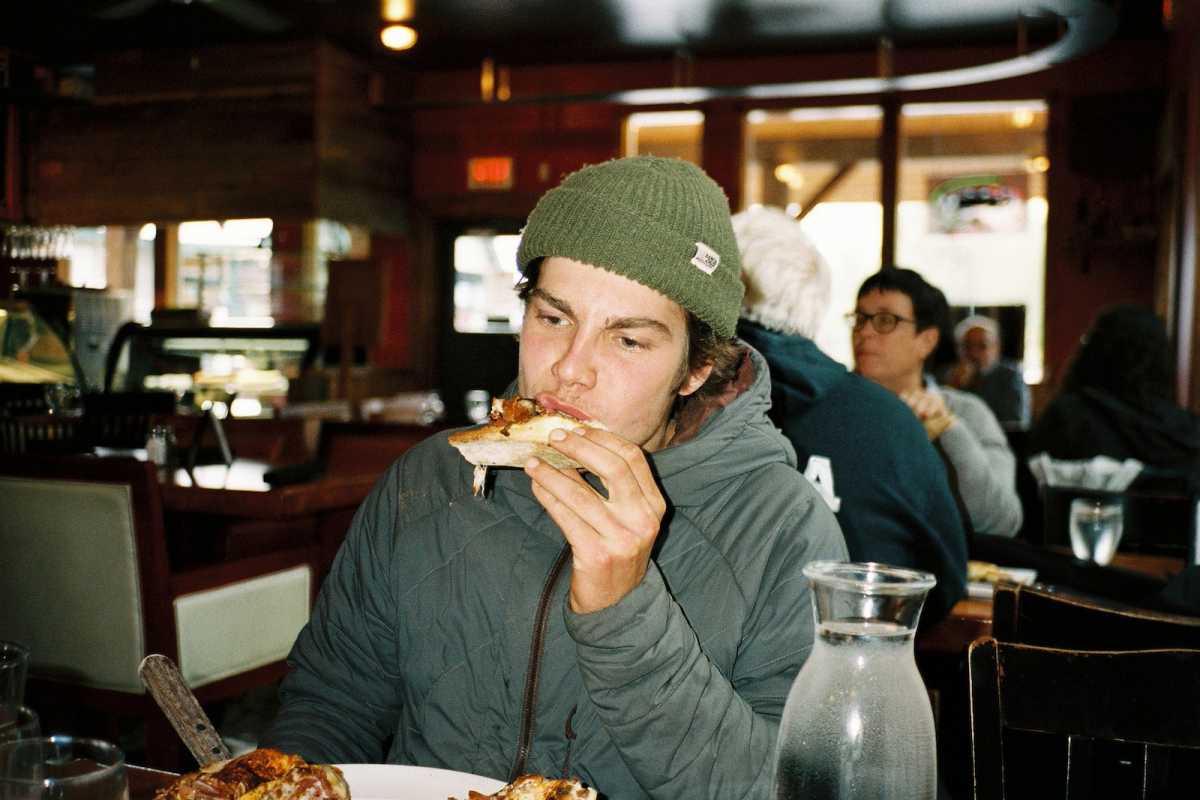 Day 1
Today we start things off with a bang. Jack the Ripper is the longest ride of this itinerary and the trail itself is steeped in mountain bike lore. The ride from the MacKenzie Trail Head takes easily 5 hours while moving at a steady pace, but this can quickly turn into a full 8 hour affair. Your efforts will be rewarded with stunning views of the Pemberton Valley, Lillooet Lake, and some incredible trail that passes through seriously enchanting sections of forest. Those foolhardy enough to attempt it, will be rewarded with a seriously long descent, ~1,200m sprinkled with steep technical chutes, gnarly rock faces and some punchy climbs to keep you honest. JTR is an extremely challenging, remote trail so prepare yourself accordingly, advanced to expert riders only. Seriously.
The story of the trail's construction, as we have heard it, goes as such. Pre 2008, the trail was originally named Titties and Beer, was very primitive and difficult to access due to its remote nature. This changed in 2008 when ski legend Jack Hannan moved close to the bottom of the trail and began working on making it more rideable, largely by himself. After a year of work, he convinced 10 friends to attempt the ride with him, leaving out the fact that the entrance was largely unfinished. Tragically, Jack died in an avalanche in March of 2010. Later that year, once the snow melted off Titties and Beer, his friends returned to the trail to finish the build and re-named it Jack the Ripper to commemorate his life.
We always have a seriously big breakfast before attempting JTR and Grimm's Deli is our go to Pemberton greasy spoon. A serious selling feature of Grimm's is it opens at 6am every day but Sunday, so you can get the early start you need to complete your ride before dark. If you are a coffee snob, stop at Mount Currie Coffee on your way to, or from breakfast as you won't find a no-fat hazelnut americano misto at Grimm's.
Once you are fed and caffeinated, head to the Mackenzie FSR trailhead, a few kilometers north of town. Your ride will take you back here, so put some beers in the cooler and have a couple bags of chips ready for your return.
The ride starts with roughly 3-5 hours of climbing up Nimby to Middle Earth, past the upper paraglide launch and all the way to the end of the Mackenzie FSR. Then you start your final climb up Xtratron, the most technical ascent of the whole ride. Full disclosure, you will end up hiking. Rumor has it that the climb was cleaned as recently as the spring of 2018, but this is something we have yet to complete or witness.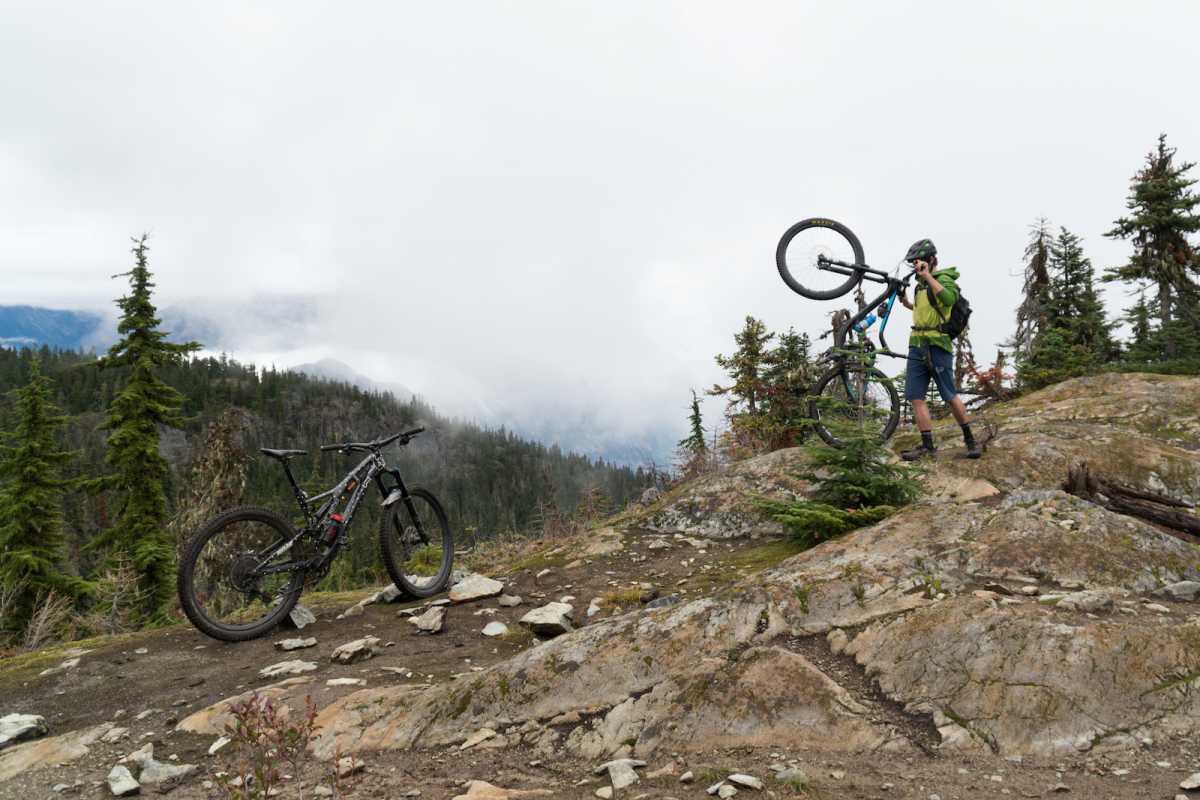 Once you reach the JTR trail sign, you can prepare yourself for mostly downhill riding. We don't want to talk too much about the trail features because those are for you to figure out on your way down. It's a good idea to check the Trailforks trail reports before descending as the locals usually note fallen trees or poor trail conditions. If you are attempting this trail early season and do not see any ride reports, be mindful that there could be fallen trees, broken ladders or damaged trail in front of you. When in doubt, check it out.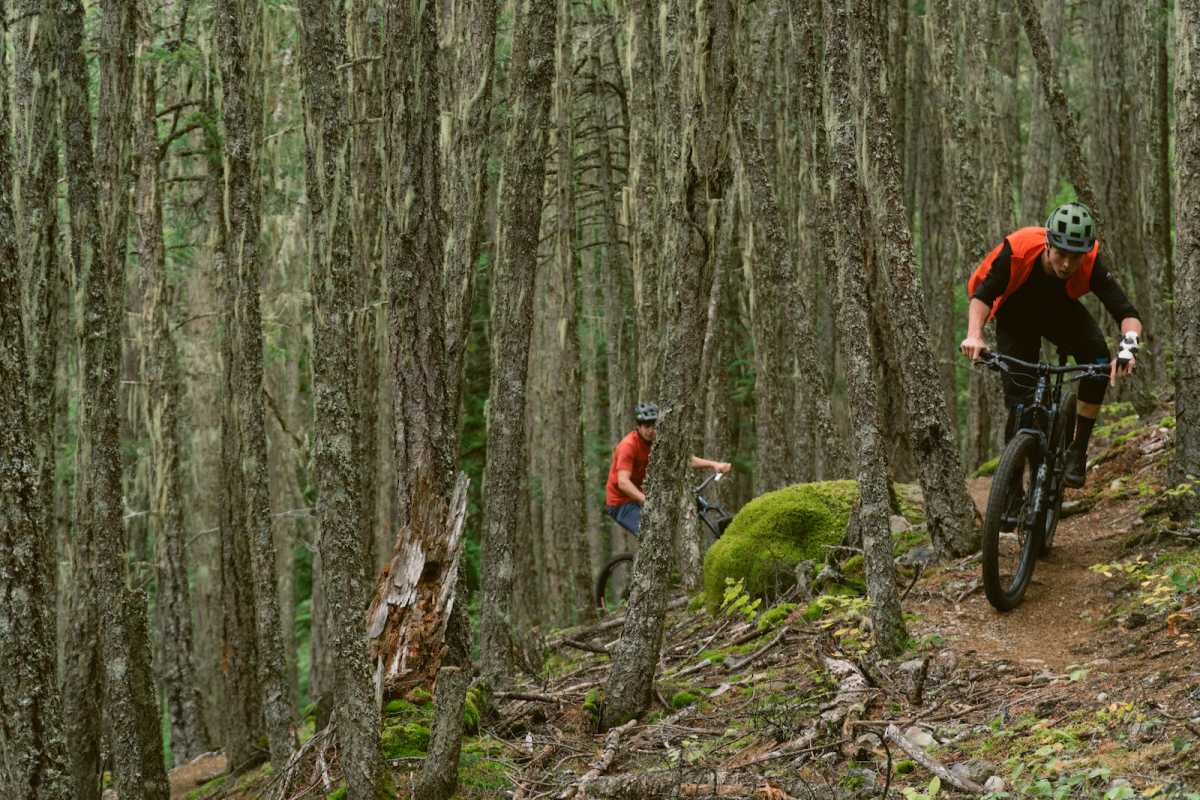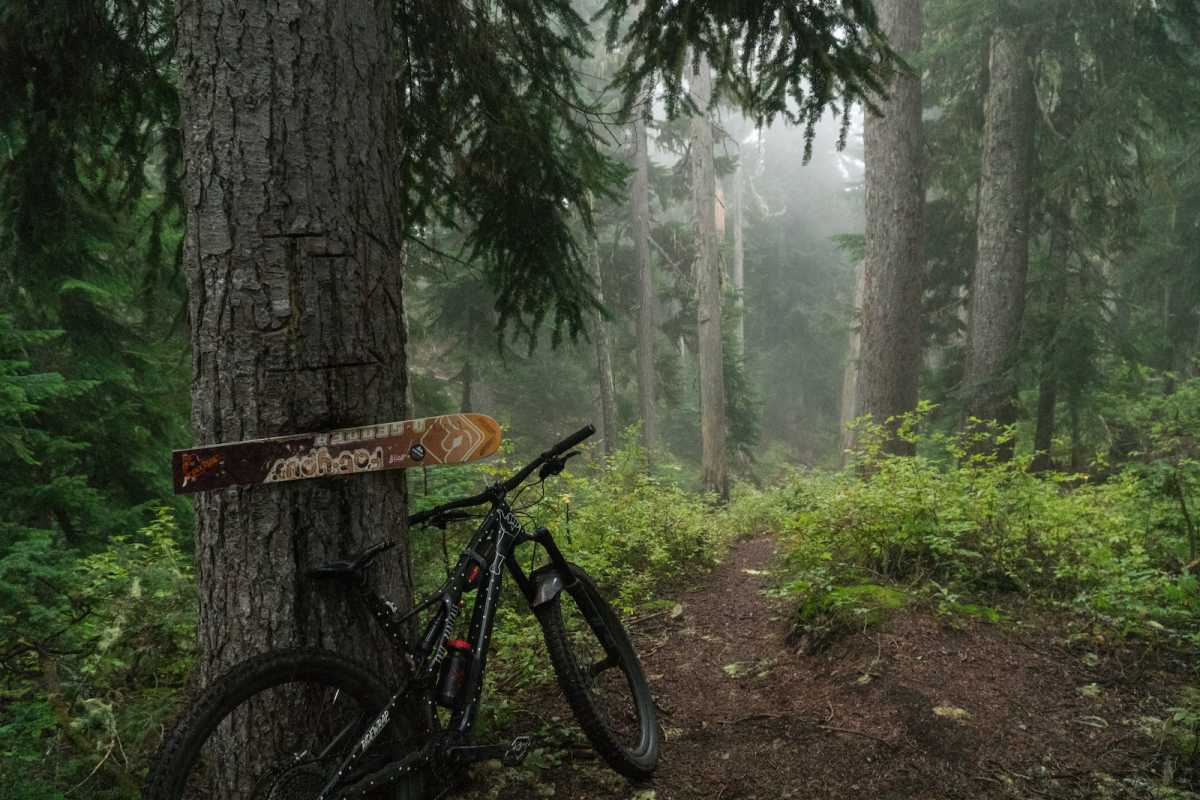 Wayfinding from the bottom of the trail can be tricky. Once you pop out of the last chute into a cutblock, stay right on the trail, do not descend down the old skid road. You will re-enter the woods for a final 30 second trail segment, one of the fastest on the whole trail. At the bottom of a brake burning chute, hang a right into what looks like a cleared lot. Please be respectful as this is private property, but access has been granted to keep the trail open. You will pop out onto Reid Road. Turn right onto Reid Road and pedal ~3km to the intersection with Linda Road. You will likely be completely gassed at this point and are ready for a cold one so, turn right on Linda road and you will re-enter the main Mackenzie trail network and descend to your car. Radio Tower to Cross Town Trafic is a fun way to cap off this epic ride and end right at your car. Full ride details are highlighted in the Trailforks route below.
Front Country Adventure - Day 1 on Trailforks.com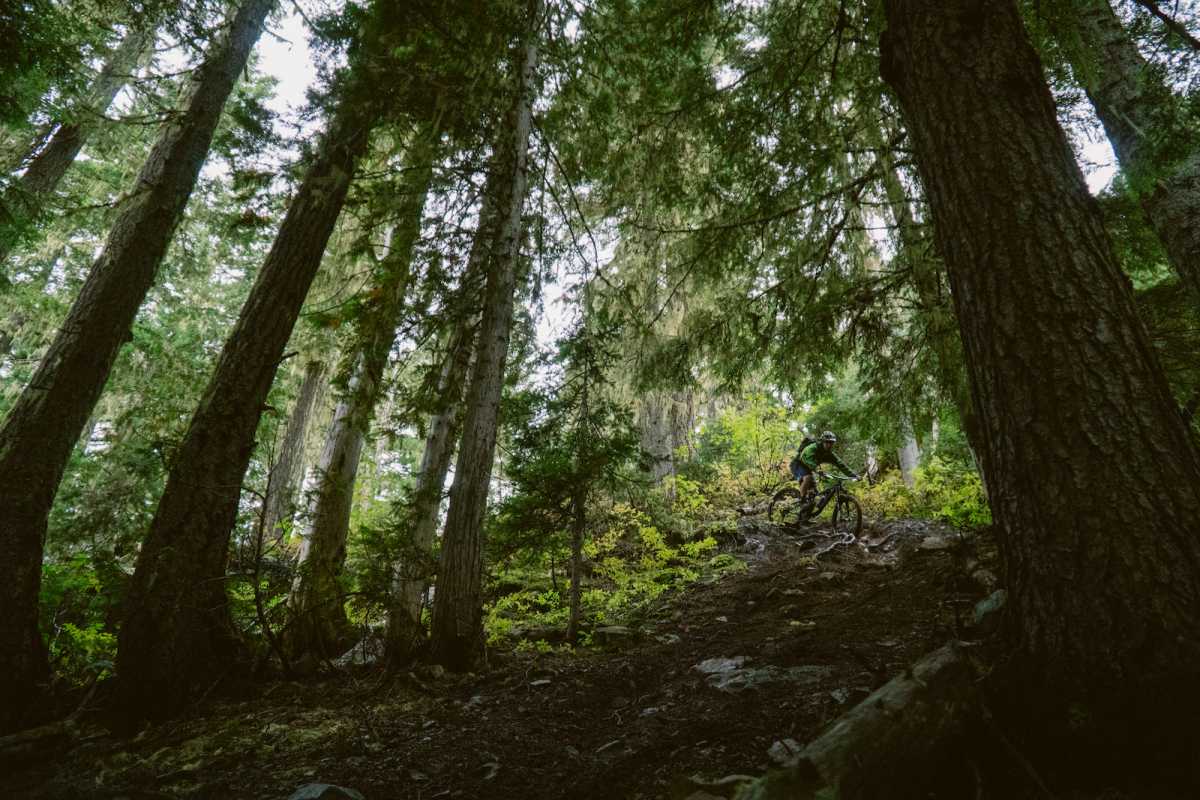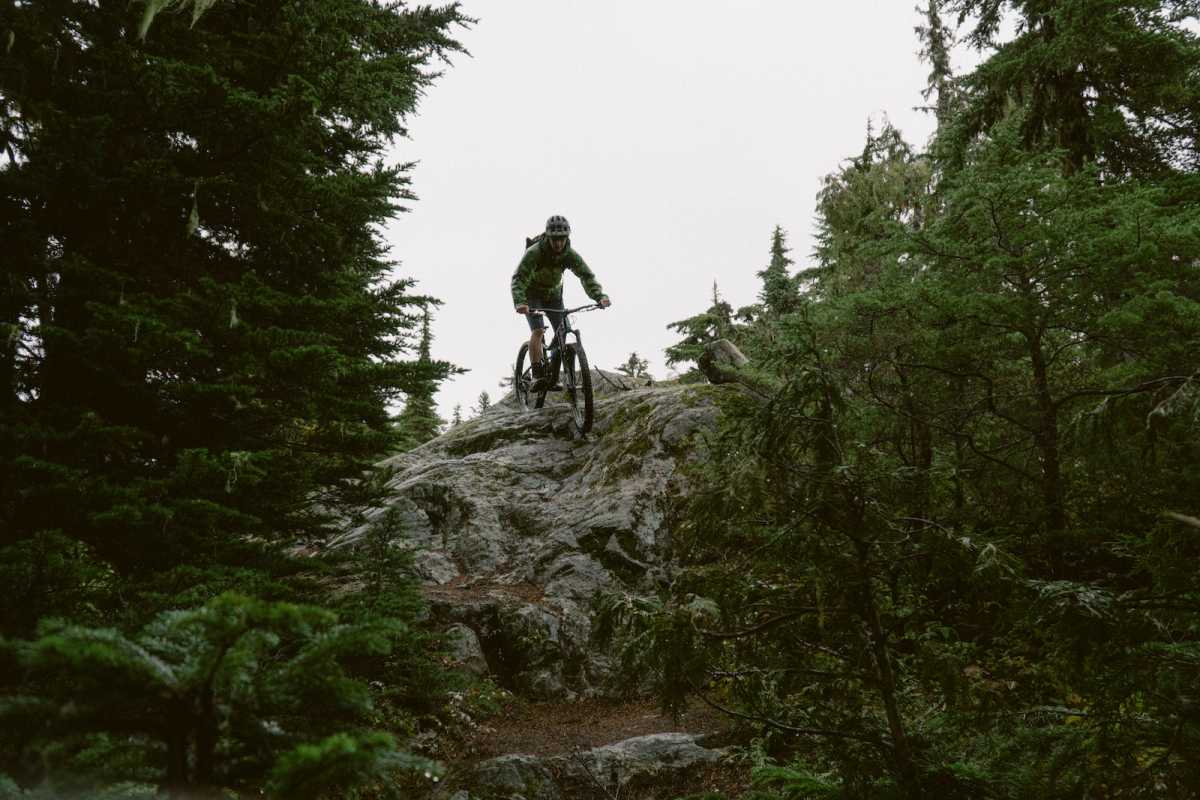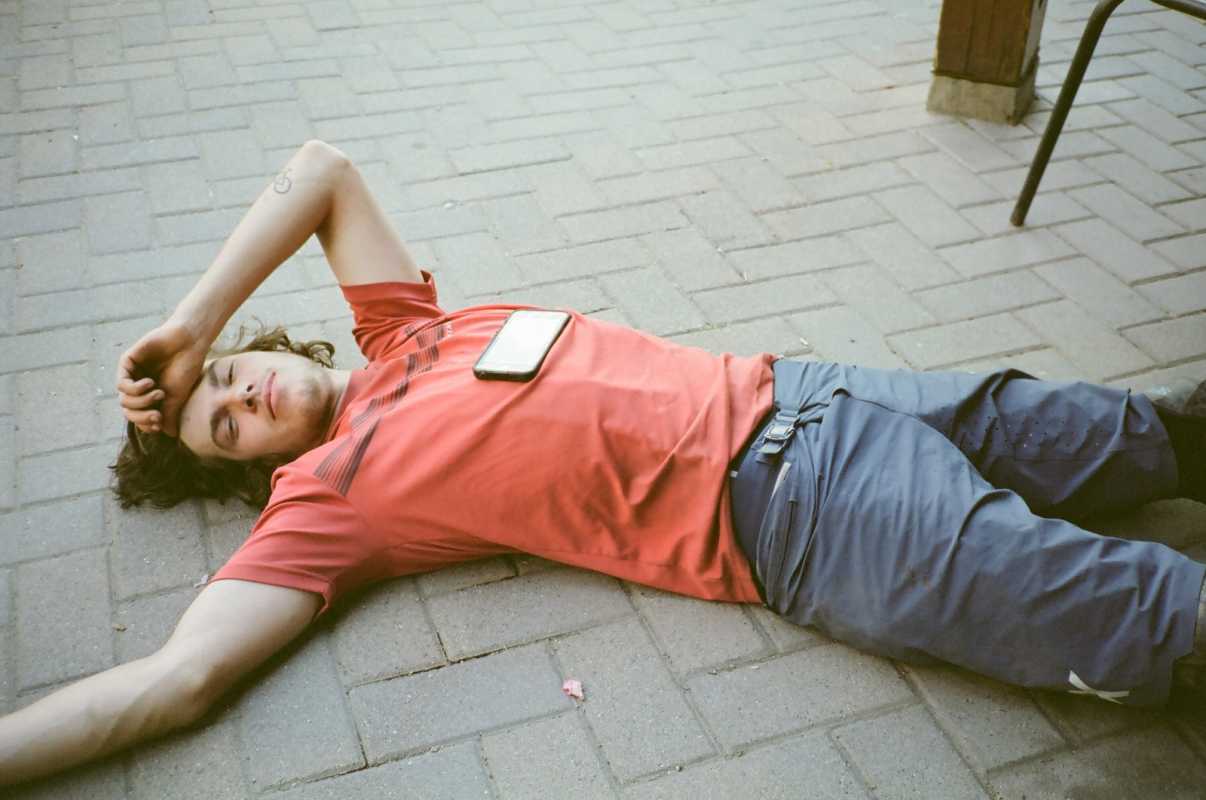 If your ride has gone smoothly, grab a late lunch at Blackbird Bakery, or Tacos at the Town Square Food truck and then head to Mile One lake for a swim. We would suggest staying the night in Pemberton again, camping, hotel and food options are more affordable here than in Whistler and this gives you more time in case something happens out on your ride. This also gives you license to have a few too many bad boy sodas in celebration of surviving JTR. Congrats!
Day 2
This morning you have a bit more time to relax than yesterday as today's ride on Howler is not overly time-consuming. Pack up in Pemberton, grab some breakfast and a coffee, or three, before heading south on Highway 99 towards Whistler. Go straight to your accommodation spot and get camp set up or check into your hotel then gear up, your ride will start from town. Navigation through the Alpine Meadows neighbourhood and onto Rick's Roost can seem confusing for your first time, but it is rather straightforward. Full directions from Whistler Village are outlined below.
Construction of this trail began in 2012 in an effort to create a westside trail without any 'Whistler jank-tech' that the Westside trail network is known for. When it was completed in 2014, Howler was like no other trail in the Whistler Valley. The builder Zander, used the terrain in such a way to create a flowy singletrack descent, despite the challenging terrain. Zander has since gone on to build several other trails and trail sections in the alpine of Sproatt.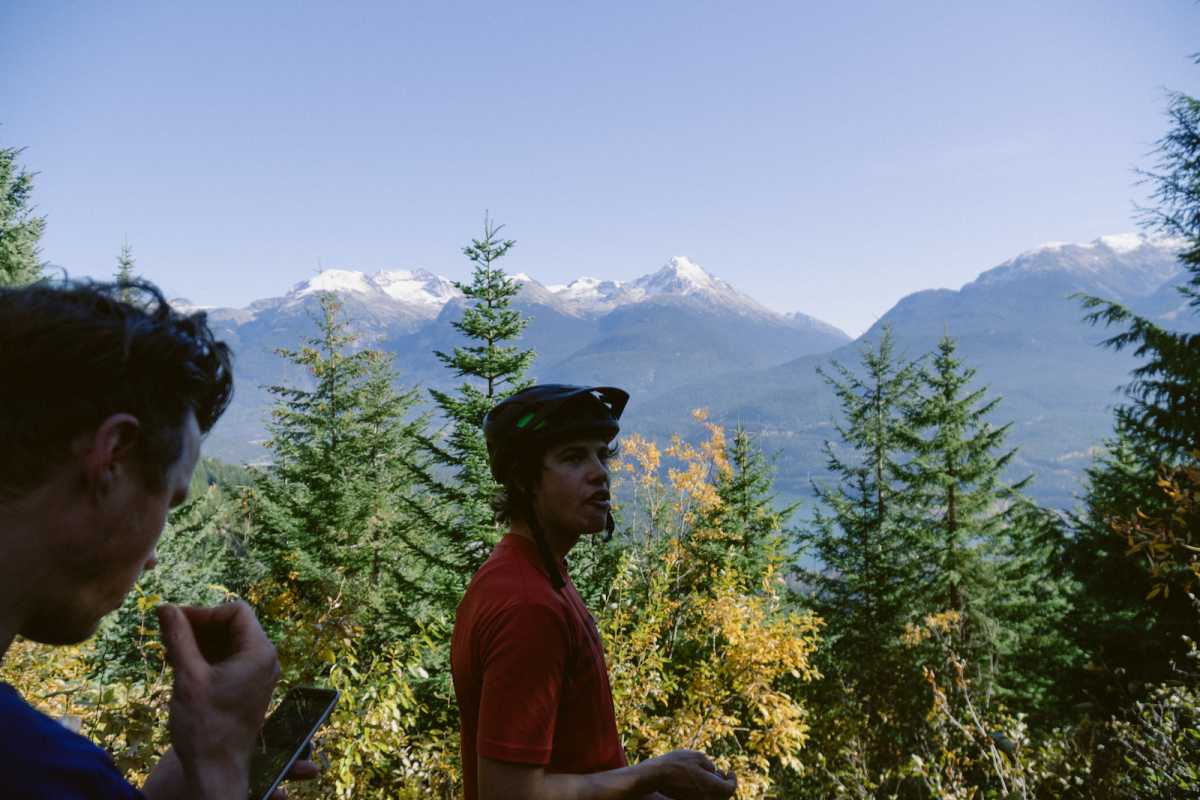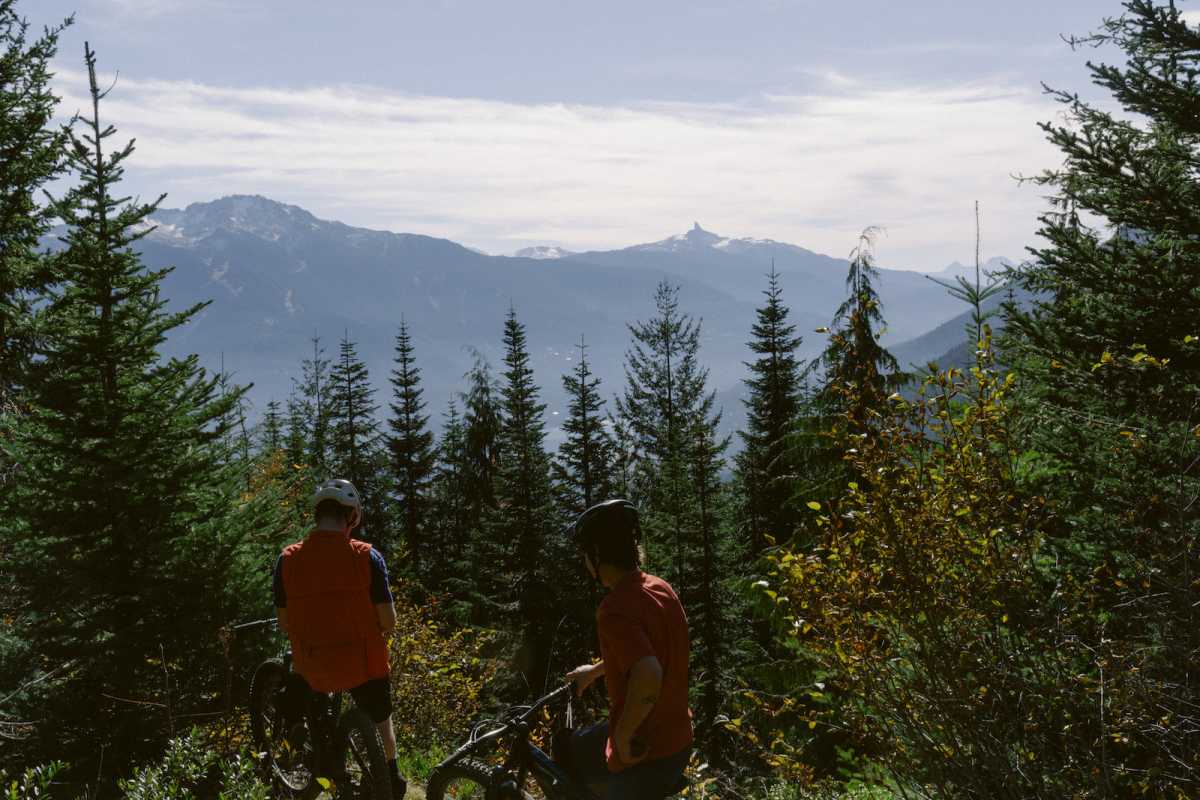 If it's summer, it's liable to be pretty damn hot, much of this climb is south facing and bakes in the sun. It is likely that you will happen to be running low on water by the time you hit the Flank, but don't fret, you will be crossing a creek shortly. We drank out of this creek all summer without any negative consequences, but we have stomachs of alley cats so don't be as stupid as we are. Treating this water will ensure you are able to keep your dinner down later and actually enjoy the rest of your weekend.
It is also highly likely that the bugs will be horrendous from this point on in your ride, so best to break out that bug repellant we told you to pack and lather up. Hopefully one of your riding buddies is of a fairer complexion than you, or you swapped their bug spray with sugar water, and they are attracting all the bugs.
In addition to the bugs, this next section of the climb is savagely steep, and just when you think it levels out, it only gets steeper, and just when you feel like the worst must be over, it gets technical. If you manage to clean this climb first try, kudos!
Front Country Adventure - Day 2 on Trailforks.com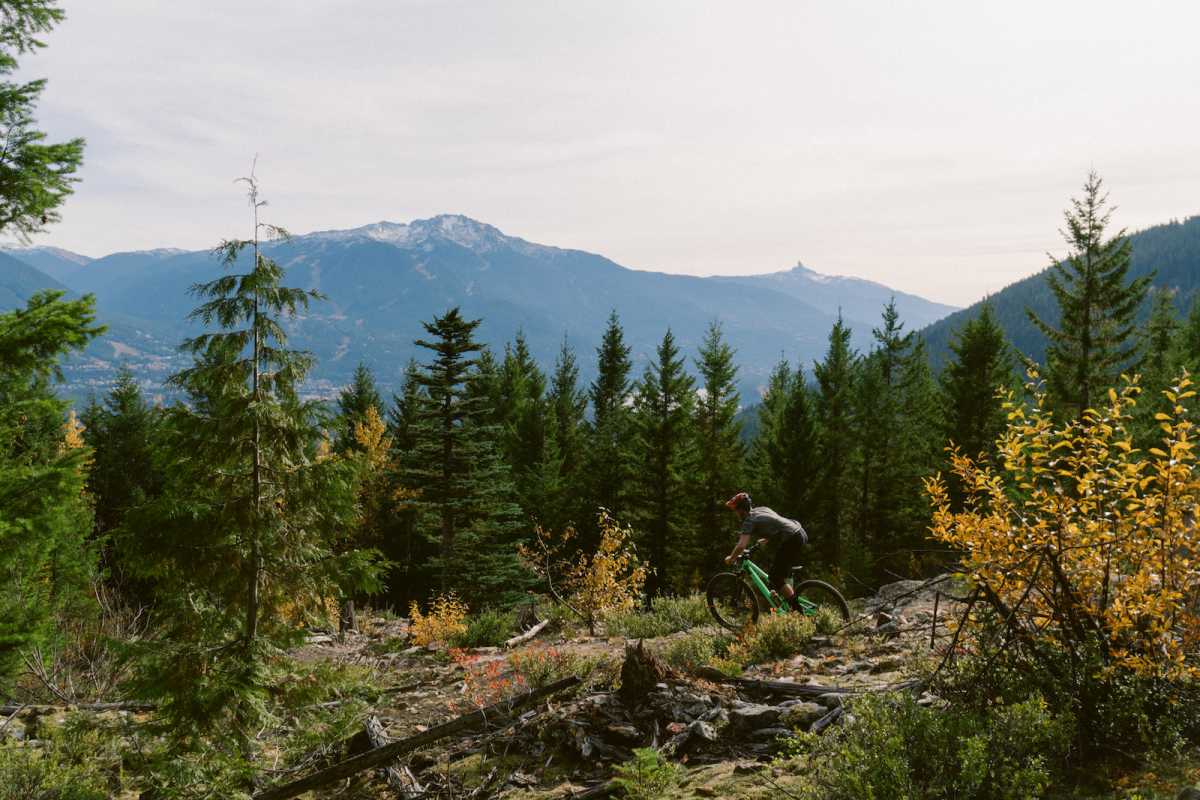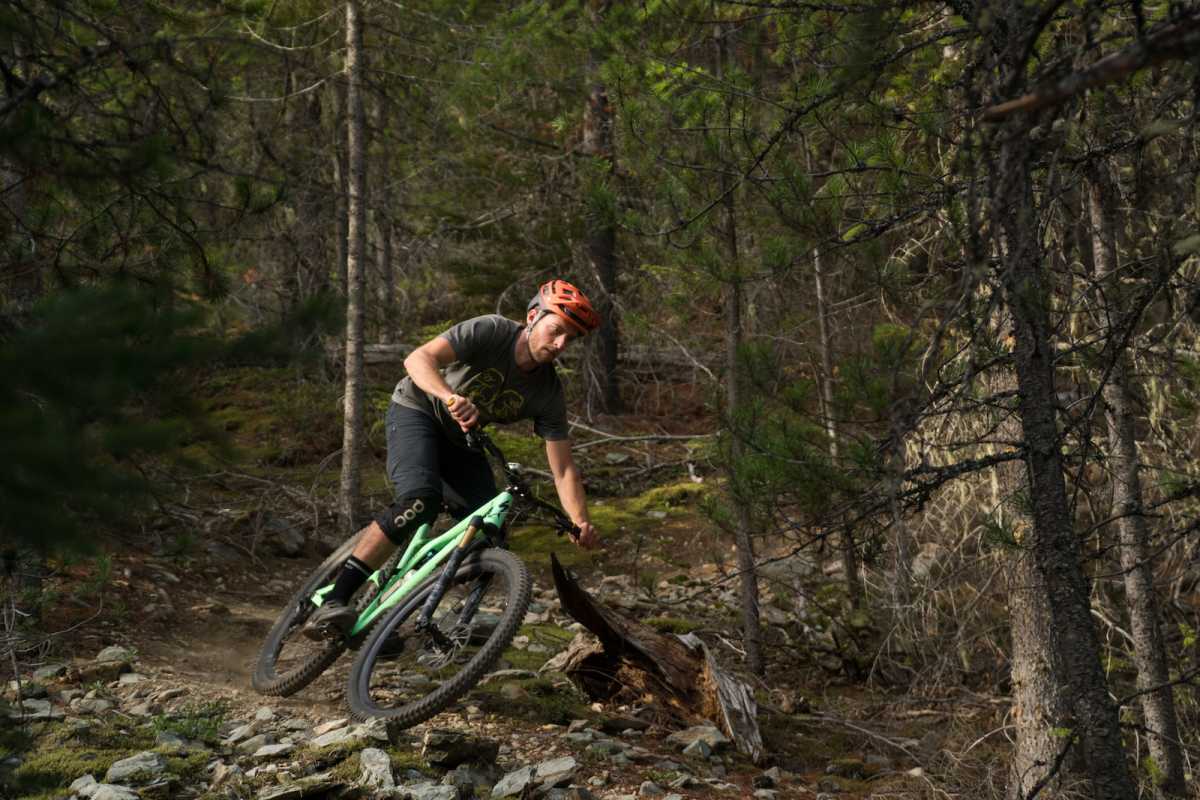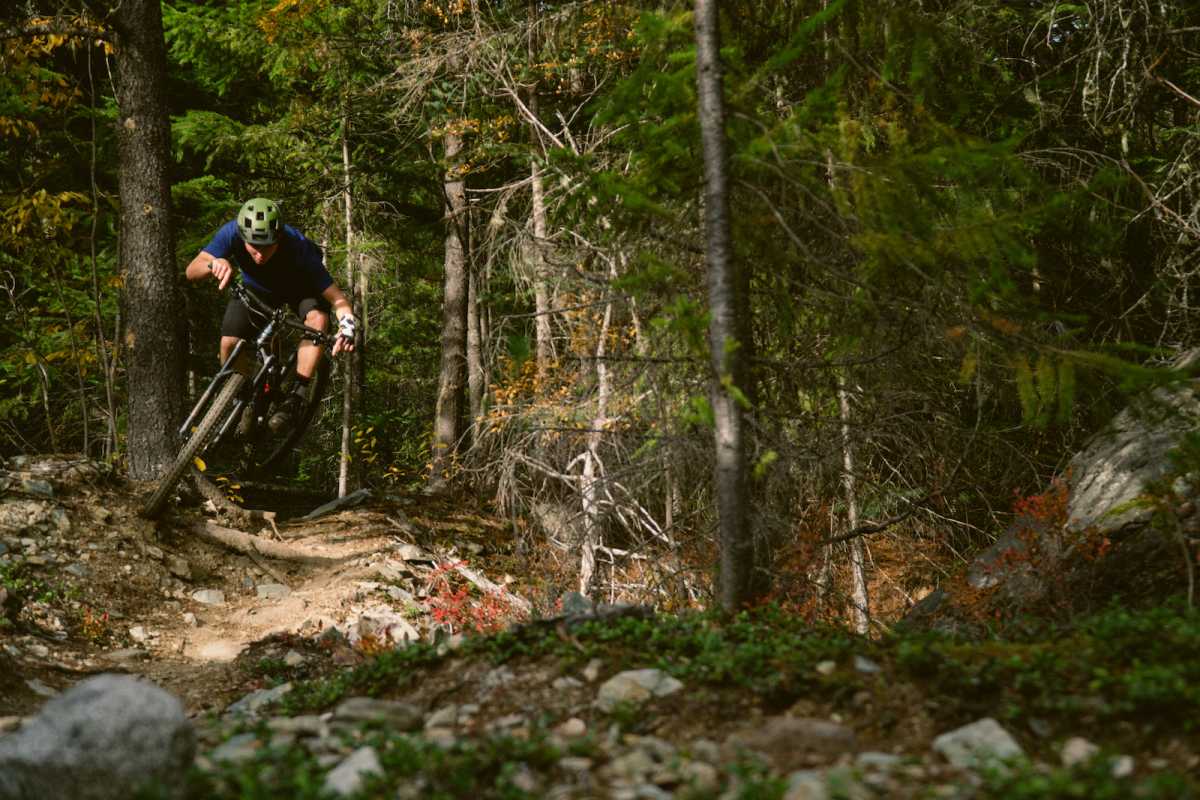 It's likely time to head into town, we would recommend Hunter Gather for a hearty, healthy lunch and a decent selection of rotating beers. After you are satiated, you have two options; if your legs still work you should still be able to sneak in a few Bike Park laps, or you can grab some beers and head to the lake.
If you do decide to go for a ride, and it's before 2pm, we would suggest you buy a one run pass and a Top of the World pass. Ride Top of the World into Ride Don't Slide for an epic finish to your day. This run has been a local favourite for years but was made known when it was run as the first stage of the Whistler EWS in 2017. Watch some of the world's fastest riders navigate the trail in the EWS race recap below.
If your legs are screaming and the thought of more riding isn't overly appealing, spin to Lost Lake for a swim before more beers and more food. We would suggest hitting Handlebar for beer, which we did mention in the last itinerary but we are pretty stoked on it, and Splitz for a big burger and fries.
Once the sun goes down, if you are looking for some relaxed late night entertainment check out Crystal Lounge. Their beers aren't $15 and they have a pool table to keep you busy. Do be mindful of local sharks, they are out there and will take your money.
Day 3
Today is your last day, so let's hope your legs are still working after yesterday's STEEP climb up to Howler. Pack up all your things this morning as you will likely be heading home after you are finished this ride. Alpine Cafe is a favourite local breakfast joint, the Mexican Hash is a dialled pre or post ride breakfast.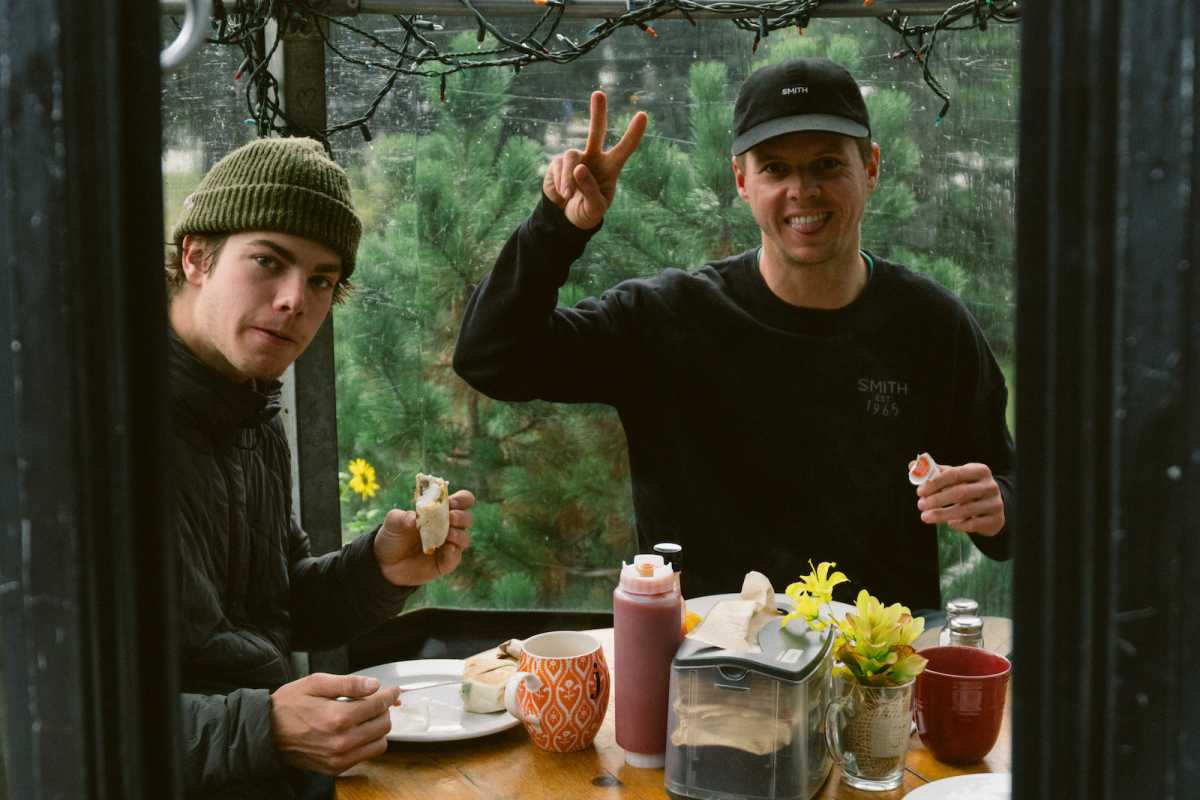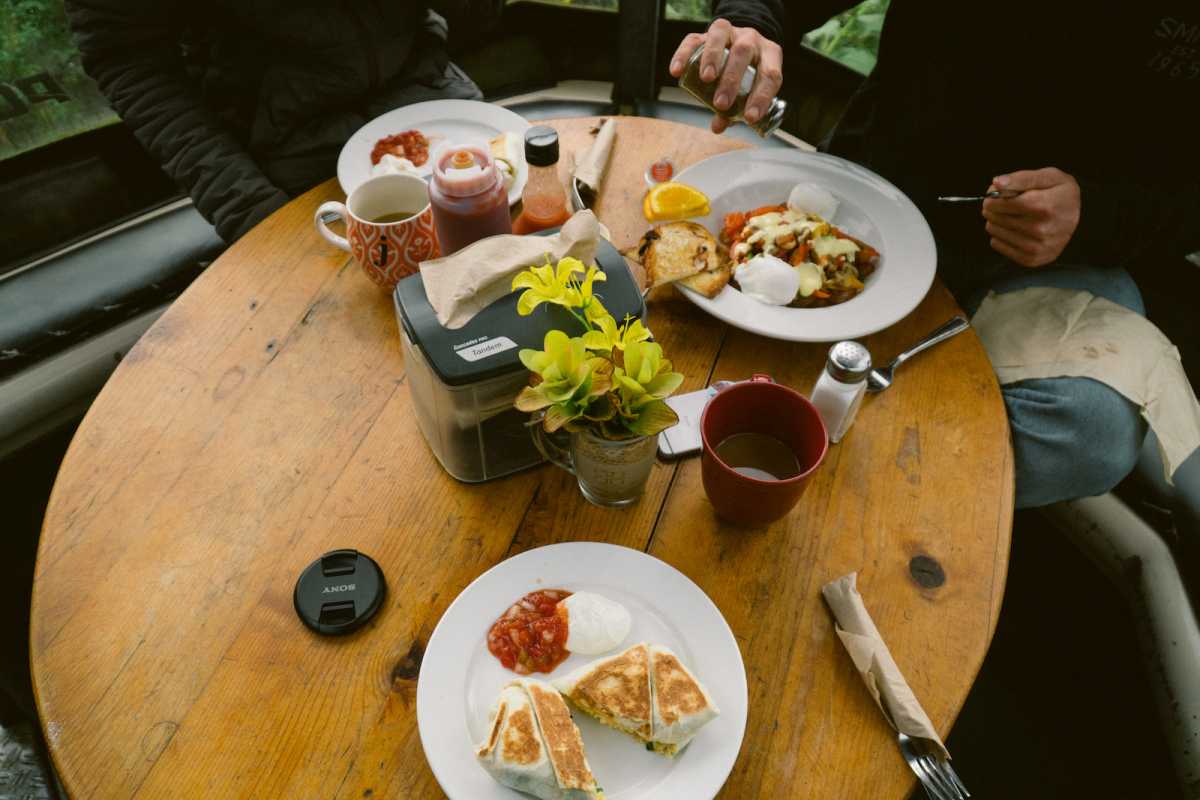 After breakfast, park at the base of the Cougar Mountain FSR, you will pedal up this rather grueling road for 4km. Yes, this road is largely shuttable if you are totally cooked, but where is the fun in that.
Gargamel was built by Tyler Morland and local crew including Ian Ritz and Sean Dinwoodie of Chromag, and so many more. They started ~2001 and it took Morland and co three seasons to build between him working at Evolution Bike Shop and racing downhill bikes. Gargamel was made famous when it and Tyler were featured in The Collective, arguably the most recognized mountain bike video of all time.
Most of the wood features have since dilapidated, and lots of the loam has disappeared, but the trail flows as well as ever, largely thanks to the more recent work of another Whistler resident, and former Mayor. In 2012, Ken Melamed, father of EWS racer Jesse Melamed, put over 100 hours into resurrecting Gargamel to its current state.
Navigation to the entrance of Gargamel is pretty easy, ride to the top of the Cougar Mountain FSR and the trail leads off the dead end of the road. The first 750m of the trail is rolling, with some slightly technical climbing and short descents to get you warmed up before the true top of the trail.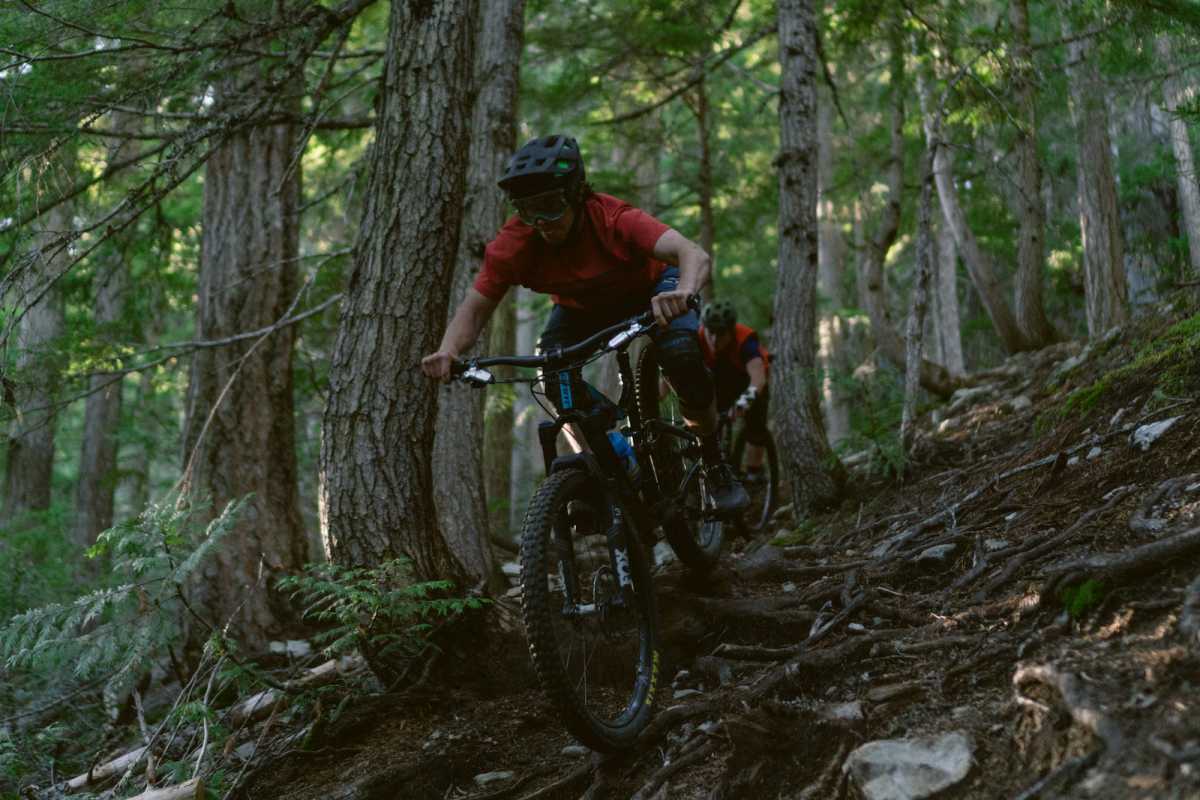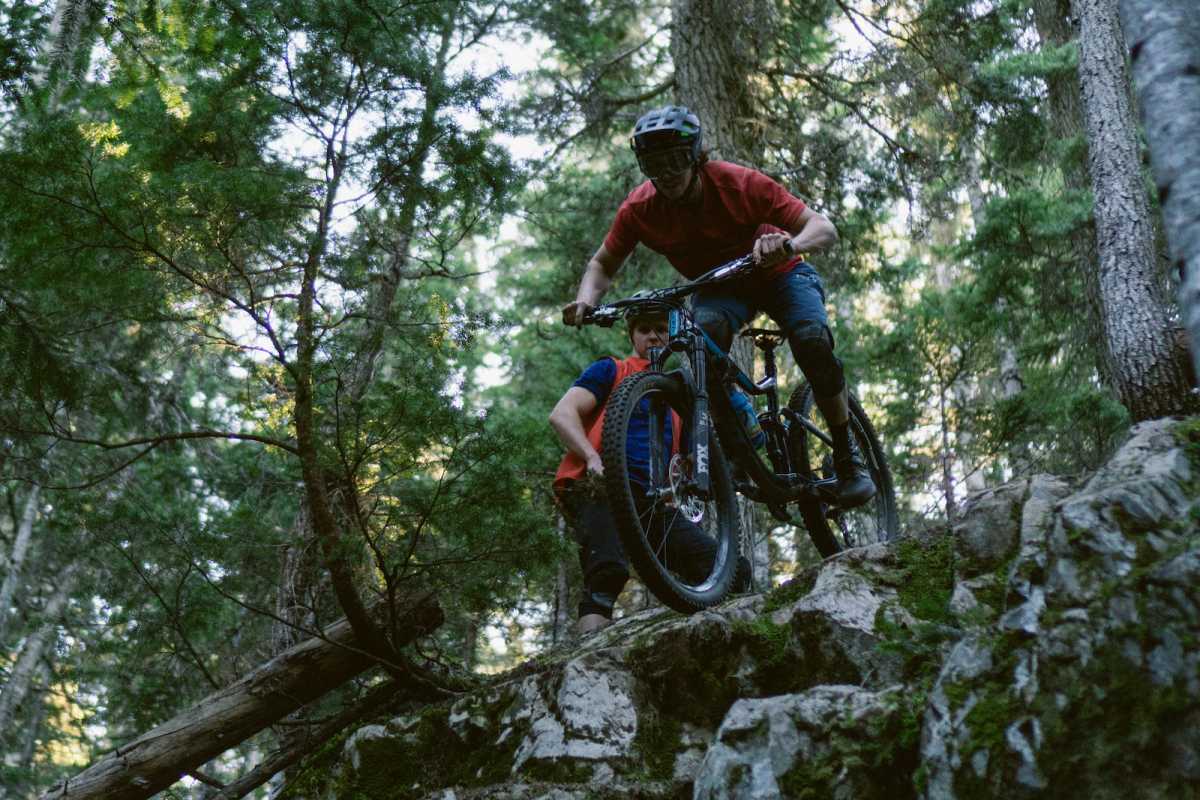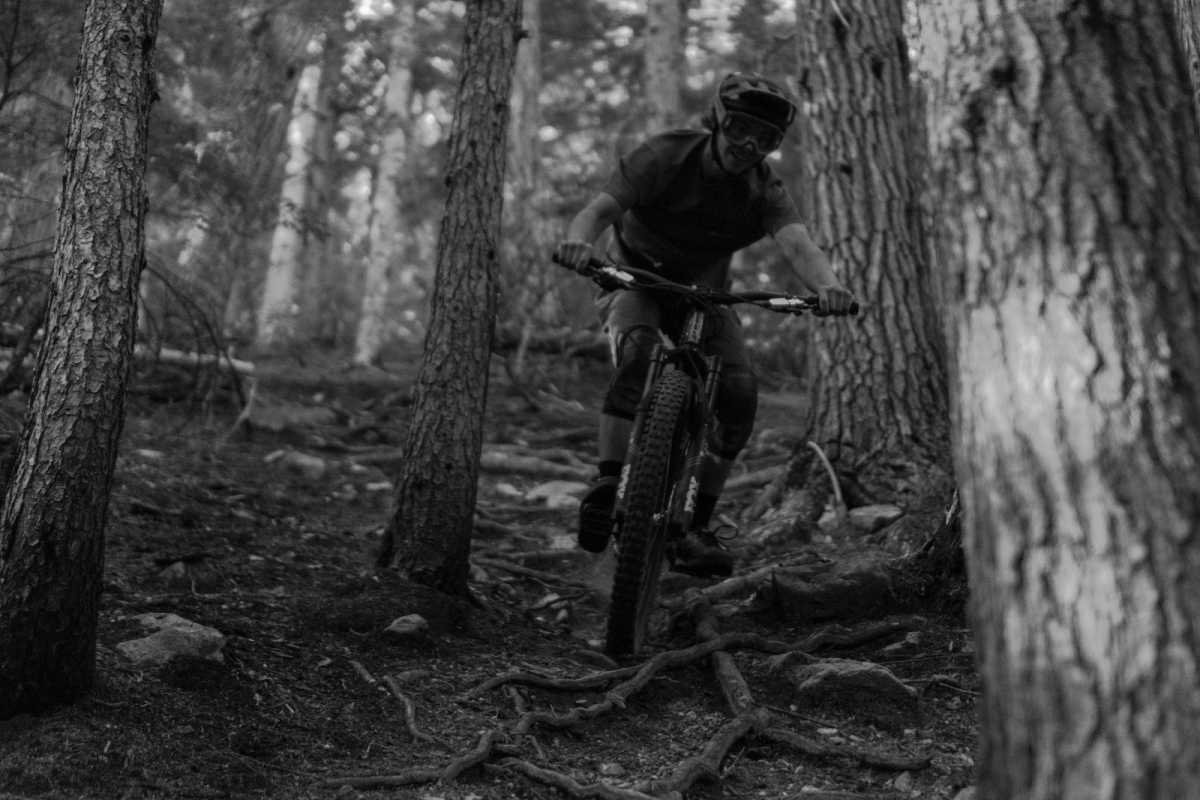 This is Whistler tech-gnar at its finest. You will always remember your first time riding Gargamel, and it is the kind of trail that will continue to give you an adrenaline rush every time you clean one of the steep chutes, or challenging rock moves.
Please be respectful of the private property in Emerald and follow the trail Section 102 back to the Cougar FSR parking lot. Full ride details on the Trailforks route below.
Front Country Adventure - Day 3 on Trailforks.com
Bike selection and Setup
The trails in this itinerary are gnarly, really gnarly. So gnarly in fact, that when Gargamel, RDS and JTR were first built they were ridden on downhill bikes, so choose your ride appropriately or you might not fully enjoy the weekend.
If you have a 150-170mm trail bike, this is pretty ideal for what we have laid out. The longer the travel the better, you will want something with a bit of extra squish when you inevitably get off line and have to let her buck. Yes, it is going to be a little harder to lug this thing up all the unrelentingly steep climbs in the area, but you will thank us on the way down.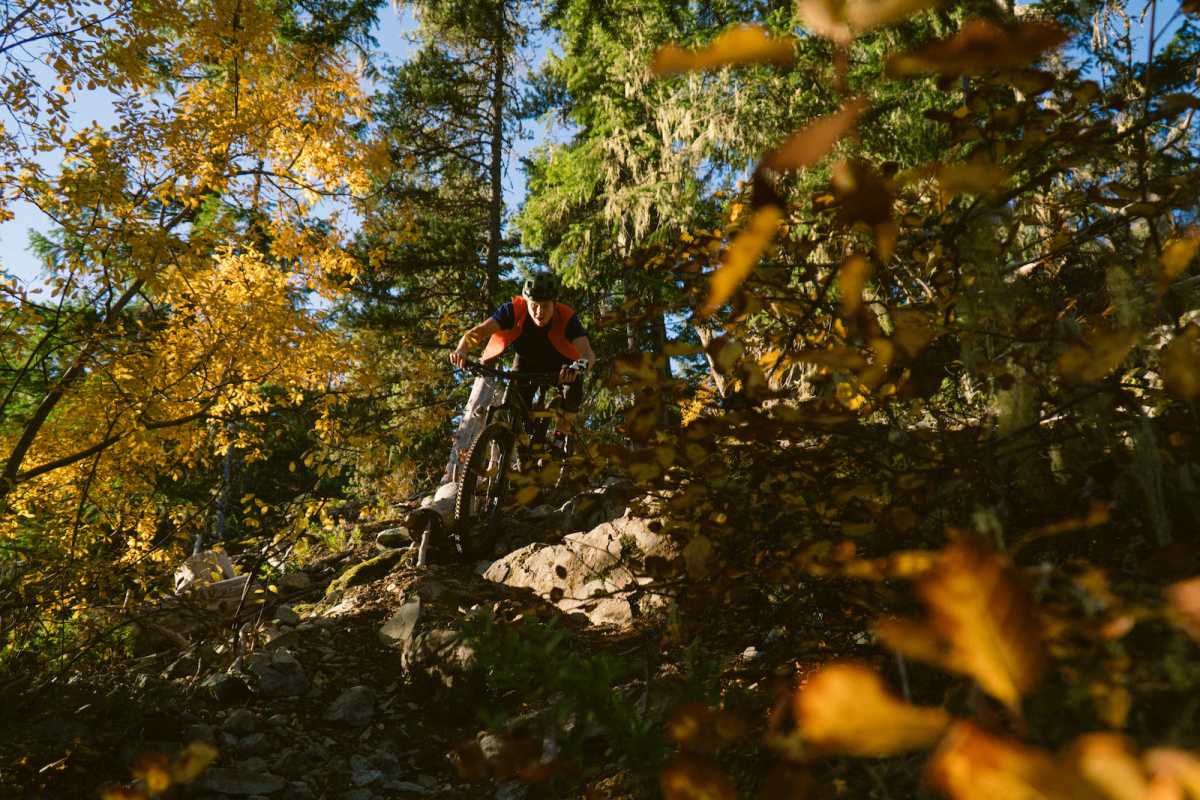 Mark and I both rode our Specialized Stumpjumpers, but with some slight modifications to make them more equipped to handle the long, smashy descents. Here is what we would suggest, some of them are more extensive and expensive than others.
1. Heavy duty tires, or Cush Core front and rear: We rode Gargamel 7 times this season, and every time at least one person got a flat tire. 2. Bump your fork travel: Have we mentioned these trails are steep, and rough? Well they are, so this tactic can help you get your bike a bit more tuned up for these wild trails, and hopefully keep you from going over the bars too many times. Depending on your fork, adding 10mm to your travel could be as easy as an internal adjustment, done at your local suspension service center, or after 6 beers and a couple of minutes on Youtube. Sometimes you might need to change the air shaft, which gets a bit more expensive, or sometimes you are just out of luck. 3. More stack height and/or a high rise handlebar: If changing your fork travel is out of your budget, increasing your stack height, aka adding more spacers under your stem and above your top tube can help improve performance on steep tracks. Start with 5mm, it makes more of a difference than you might think. Higher rise handlebars achieve essentially the same outcome, as sometimes there isn't enough steerer tube on your fork to raise your cockpit as high as desired, making this a good alternative. 4. Shorter stem: You can run any stem you like, so long as it is a maximum of 50mm in length. A shorter stem will drastically improve how your bike handles in the steeps. 5. Smaller chain ring: Unless you are a seasoned Sea-to-Sky climbing veteran, it is likely that you will want to run a front chainring that is 32T or smaller. Mark runs a 34T chainring and never uses his 50T on his cassette, but he's a showoff. 6. 200mm Front and Rear Rotor: The sustained steeps of these trails mean you will be on your brakes more than you are likely used to. More braking means more heat, more heat means your rotors are hot and your brakes lose performance as you descend the trail. This is NOT ideal. If you aren't already running a 200mm rotor up front, then we would HIGHLY suggest this at the very least, but both front and rear is favourable.
Accommodations
Both campsites we recommend staying at are popular destinations, even during shoulder season, so be sure to book in advance to secure your spot. Booking for each can be done by clicking on their following names; Nairn Falls, Riverside
Before setting a campfire, be sure to check what the fire-ban status is in your area. Fire-bans are set at the municipal level, so they can be different in Whistler and Pemberton and even if it has just rained, there can still be a fire-ban.
If you don't like camping, the local tourism boards have good information on local accommodations that fit most needs and budgets. If you happen to have convinced someone who doesn't mountain bike to travel with you while you attempt to complete this itinerary, these websites also have some pertinent information that will help keep them entertained while you are shredding.
Tourism Pemberton, Tourism Whistler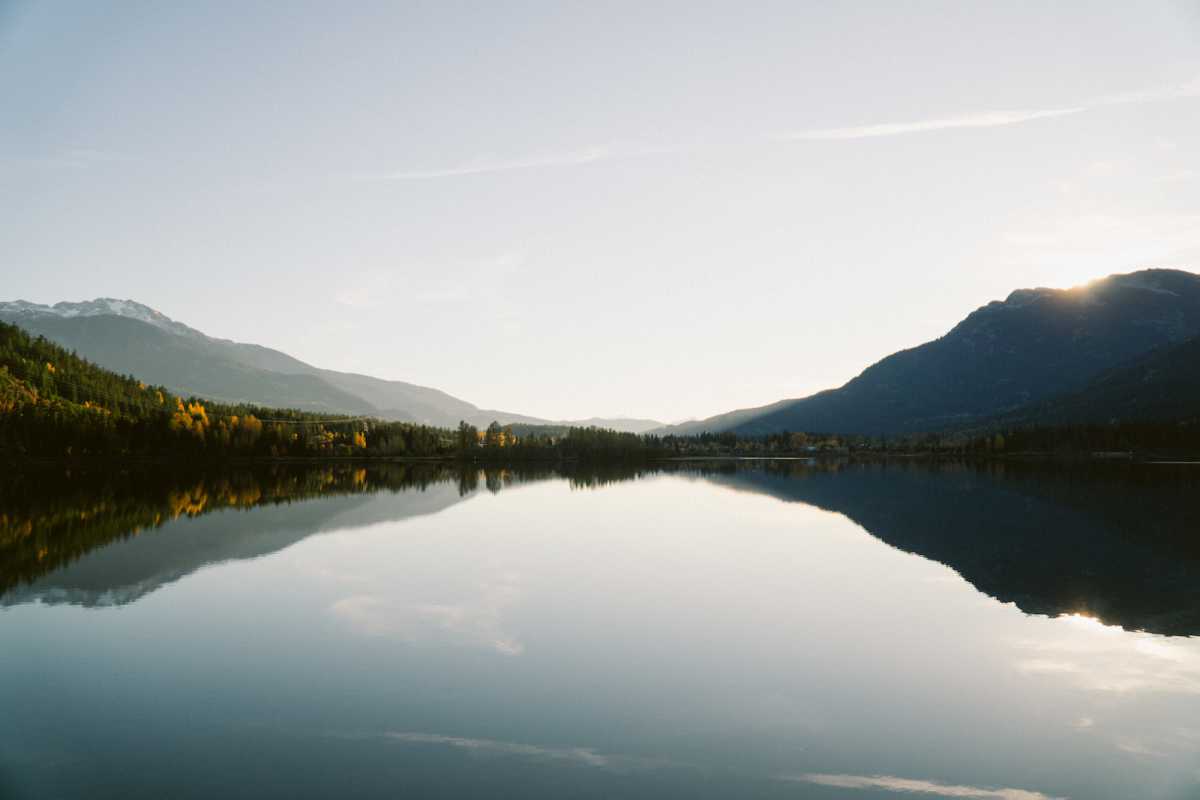 If you thought this article was half decent, and maybe even learned something, check the next installment of MTBBC's Sea-to-Sky Trip Set where we give you some intel on our favourite rides you may have overlooked as a Frequent Visitor in the corridor.
This article series will provide you with the knowledge to complete a host of different trip types all within the Sea to Sky corridor where the ultimate bike trip is mapped in singletrack.
---
Check out the rest of the stories in this series:
Backcountry Adventure in the South Chilcotins
Riding the Sea to Sky: A First Timer's Guide to MTB Mecca
The Other Shore: An Insider's Guide to Riding the Sunshine Coast, Squamish, and Whistler