Adaptive Mountain Biking in the West Kootenays
Photos by:Niall Pinder, Mike Riediger, V Kari Media and Mike Riediger.
Adaptive mountain biking (aMTB) is a relatively young, but fast-growing sport. This sport allows former athletes who have suffered traumatic spinal cord injuries to become involved in the sport once again, and offers opportunities to those who may have never even had the chance, to experience the mountains in such an exciting and meaningful way. Advocacy and development have been key to establishing the West Kootenays as a hub for this growing sport, with trail development in Slocan Lake, Nakusp, and Revelstoke. Not only will you see adaptive riders with varying degrees of mobility challenges on these adaptive trails, but also families, beginners, and young children, all enjoying the spirit of mountain biking together.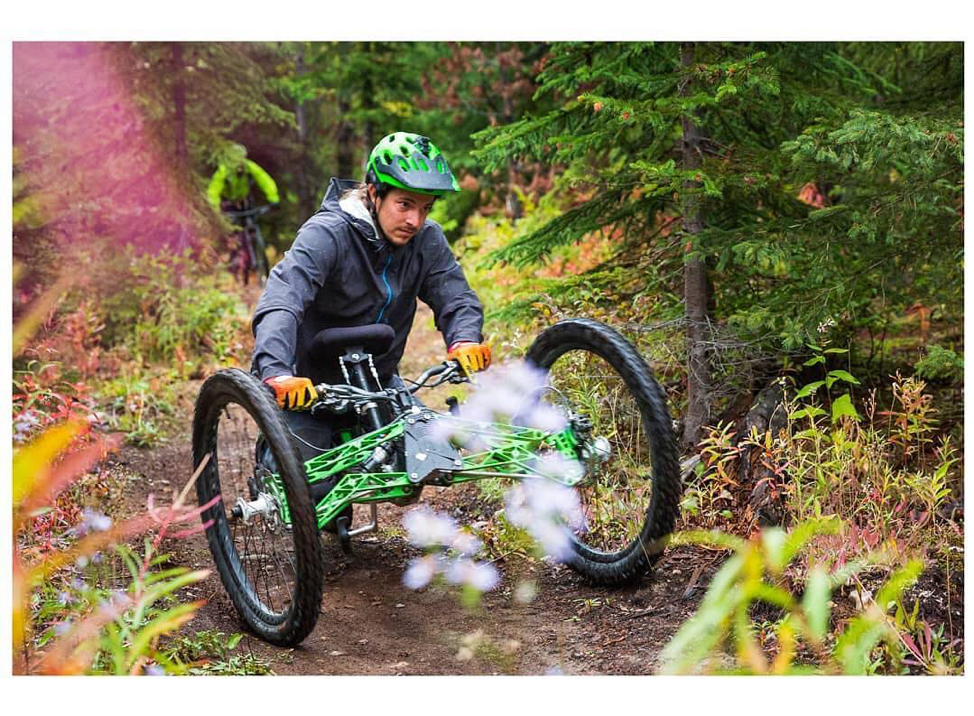 On September 16, 2017 in Rosebery, BC, the ribbon was cut and the regions first adaptive MTB trail officially opened. The vision began with the North Slocan Trails Society and spread to Nakusp and Revelstoke, with a goal of becoming a destination for adaptive mountain biking. The Spine Trail is one of a kind, starting off on a rolling bench, you soon explode into an old cut block that offers stunning open ridge views of the mountain peaks of Valhalla Provincial Park, before you descend into the forest once again. This trail is the "must" ride when it comes to adaptive trails in the region.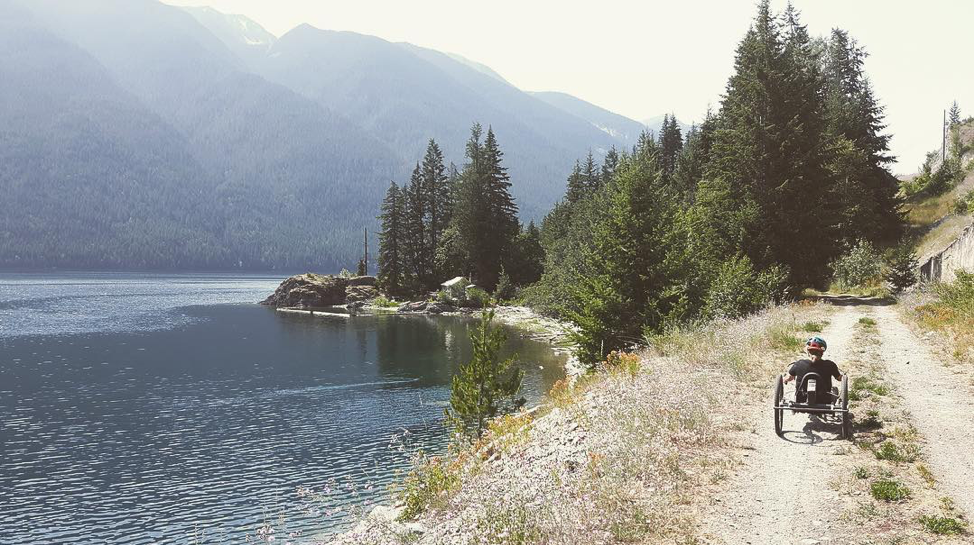 Before leaving Rosebery, you will find yourself at the crossroads of the Galena and Nakusp to Rosebery Rail Trail, a historic railway bed that connected the Arrow Lakes to the Silvery Slocan. The adaptive friendly portion of the trail heads north from Rosebery to Hills, following the shores of Slocan Lake and with stunning views of Valhalla Provincial Park.
Following Highway 6 north, passing Summit Lake and descending towards Arrow Lake and Nakusp, you enter the epicentre of adaptive mountain biking (aMTB) in the Kootenays. The Mount Abriel project, managed by the Nakusp and Area Bike Society, is not only just a large-scale traditional mountain biking trail network, but intertwined within its new single track are some of the region's most accessible aMTB trails along with 30 campsites. These campsites were purpose-built with accessibility in mind. This trail network is being created to break barriers between able-bodied riders, adaptive riders, expert riders, beginners, and children.  There are currently three purpose built adaptive trails, with more to come this year. M. Abriel will be playing host to a first-of-its-kind aMTB event this summer, organized by Kootenay Adaptive Sport Association (KASA).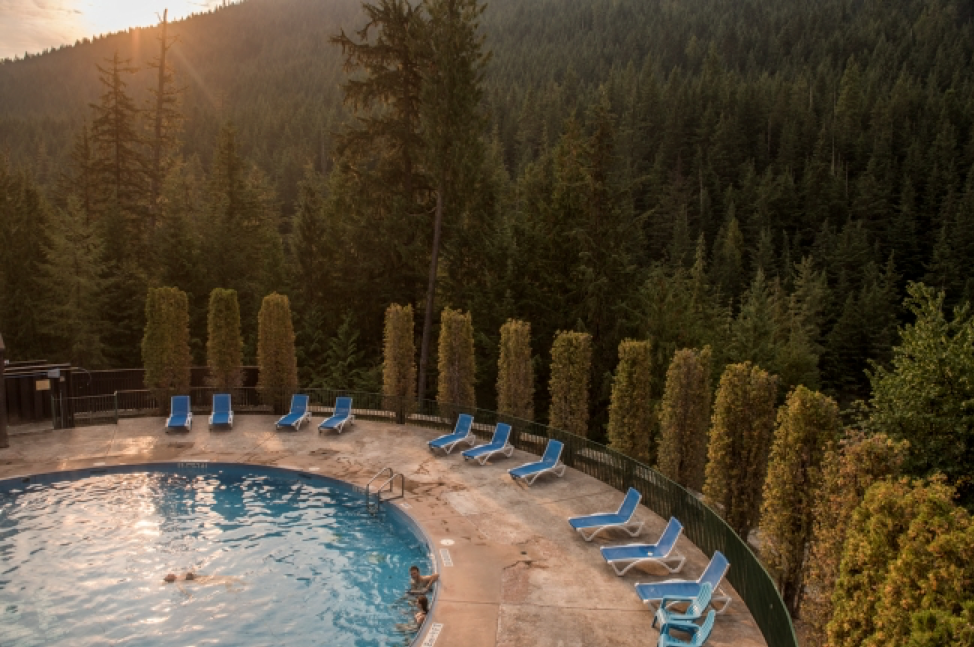 Before leaving Nakusp and the Arrow Lakes, make sure to stop in at the areas many local hot springs. For those who are in need of mobility assistance, Nakusp Hot Springs has a lift for easier access, as well as a great trail to a timber frame bridge overlooking the river. Heading North towards Revelstoke, you first come across Halfway River Hot Springs, a natural hot springs recreation site, accessed after crossing Halfway River. Next along the highway is Halcyon Hot Springs, this lakeside resort is accessible and has a seasonal pool open in the summer.  From Halcyon Hot Springs, you come to Galena Bay where you enjoy a 20-minute crossing of Arrow Lake by inland ferry, driving north you come to Revelstoke's MacPherson trails and the region's most northern aMTB trail.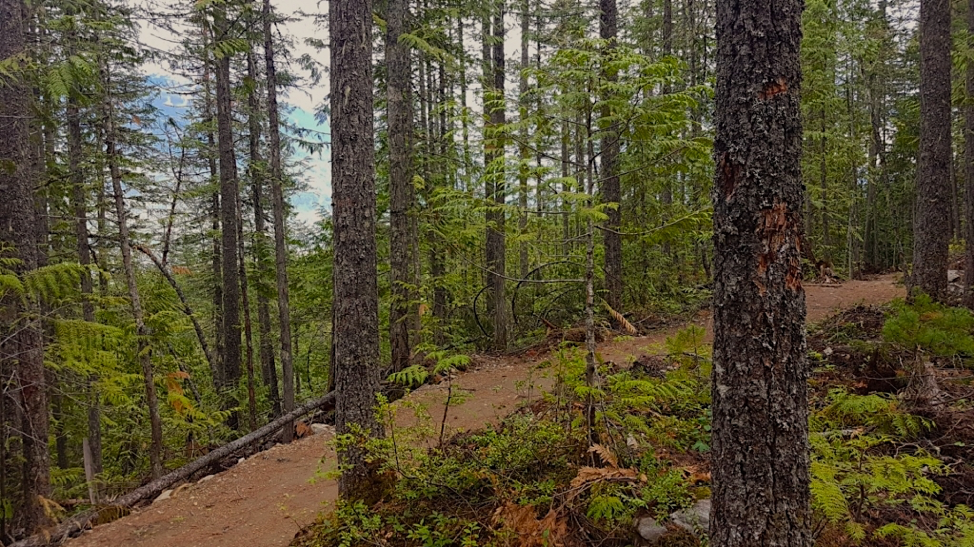 Opening on May 26, 2018, Miller Time became the latest in aMTB trails in the West Kootenays and Revelstoke's first adaptive trail. Named after local adaptive rider Chris Miller, the opening was packed with riders of all abilities and even parents with chariot trailers. Fraser Valley resident Ethan Krueger, of Adaptive MTB Trails, was on hand for the event having heard of the new trail via online communities. "For me the biggest thing was the people realized there was a need for trails that accommodate adaptive mountain bikes and went through the time and effort to make it happen".
Adaptive sports are growing around the world, and British Columbia is at the forefront of adaptive mountain biking trails that help bring the community together so everyone can enjoy the sport of mountain biking.