5 Tips for Extending Your Riding Season into the Early Winter
Photos and Words by Sam Egan, November 2016 – All photos from Kamloops and Sun Peaks, BC
With the bikes and gear available to today's savvy rider, there's really no reason you couldn't ride year-round if you were really keen. For those of us not quite ready to commit to this extreme, whether that's due to a competing winter pastime like skiing or snowboarding or just an overall distaste for this bitterest of Canadian seasons, there are a handful of tips that can help you keep riding right through the dreaded, cardio-sucking shoulder season, and into the depths of winter.
#1: Seek Lower Elevations and Sunny Exposures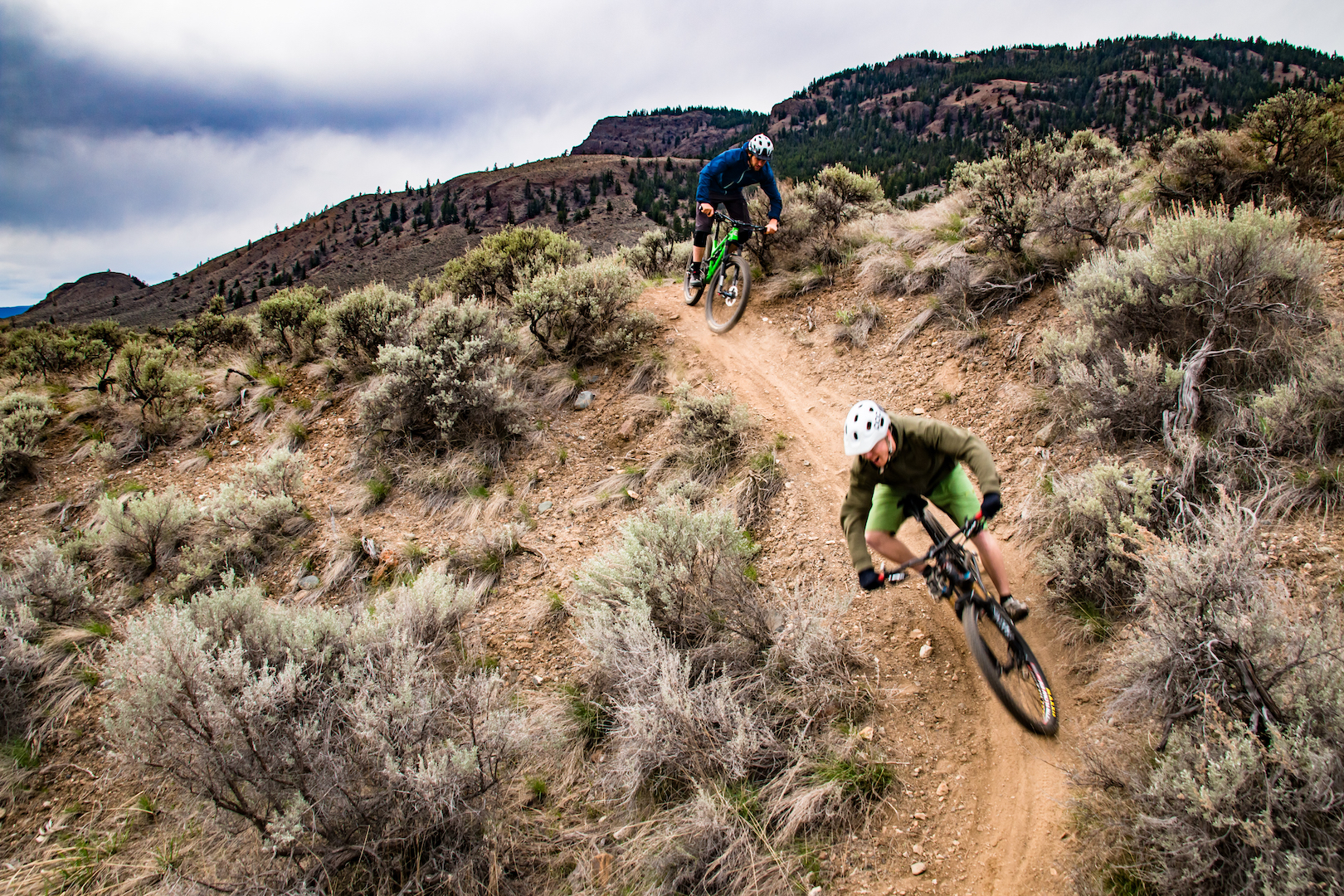 Sure, there's probably snow in the alpine and on some of your favourite local trails come late October or early November, but if you stick to lower elevations you may find another month of riding stashed in the valley. If there's been some sunshine in recent days you can also seek out locales with southern exposure, which usually bask the longest and hence have the best chance of shaking the first bouts of snow off their shoulders. We're lucky to have Kamloops as our refuge from the cooler mountain weather of hometown Sun Peaks, nearly a kilometre below our breezy perch at 1,200 metres (4,000').
#2: Get a Light and Ride at Night
Lamp wattage in riding lights is through the roof these days and as such, you can find affordable options that will put your car's high beams to shame. You don't need to go too crazy with maxing out your lumens, and to increase depth perception in the dark it's not a bad idea to split your overall budget between a primary head lamp and secondary, lower wattage bar-mounted projector. You'll be surprised how much a light or two can brighten up the trails, and the tunnel vision effect brings an entirely different feel to the ride.
#3 – Try Fatter Tires or Spikes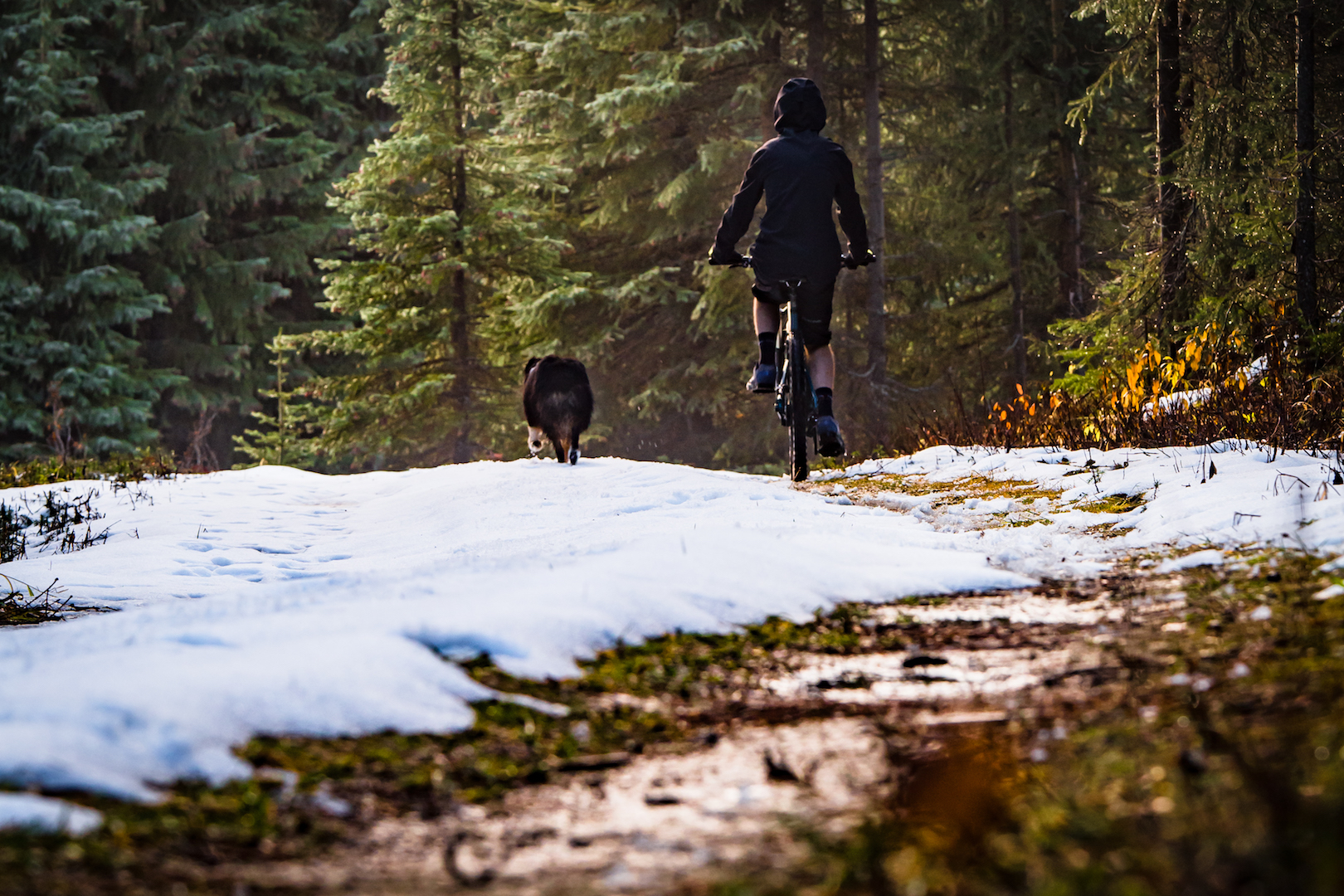 Say what you will about fat bikes, when the weather turns really nasty traction becomes an issue and switching up your tires can keep you riding through the first few snowfalls. Whether it's dealing with mud or blasting through full-on pow, you'll likely be limited by your apparel before your steed falls short. If you're not quite ready to take the leap into full-fatty, plus-sized tires will give you some extra traction while maintaining the feel of your bike on looser terrain. Rigs like the new Rocky Mountain Pipeline are purpose-built for the nasty stuff and seem well poised to step in as a four-season quiver killer for those already leaning that way. DIY studded/spiked tires aren't unheard of either as a budget approach, and the reward for the gruelling task is not being concerned with accommodating wider wheels.
#4 – Dress in Layers & Be Prepared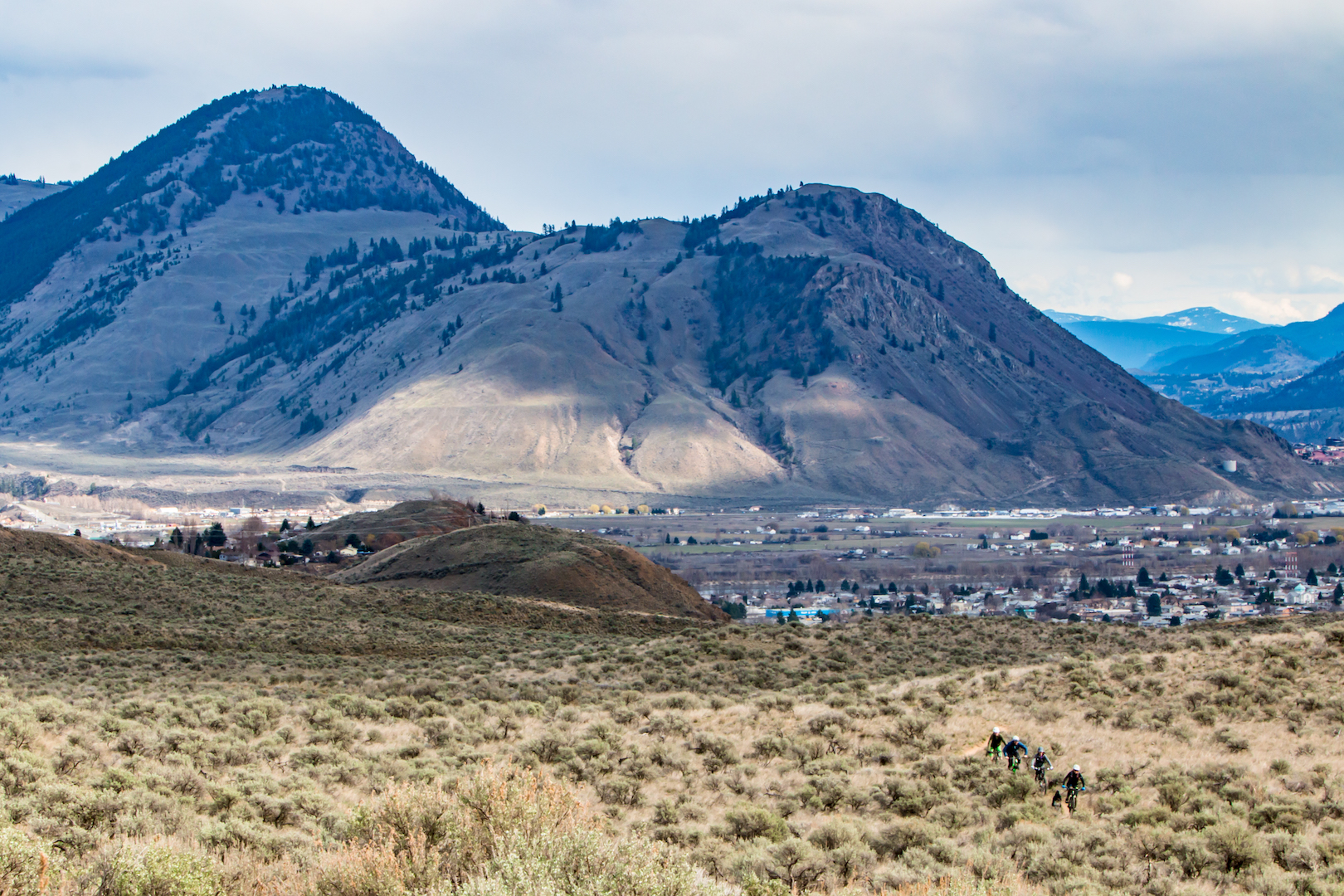 Once riding you'll quickly be dropping layers, especially if said ride starts with a climb, but it's still a good rule of thumb to bring enough clothing to be warm where you're going if you need to stop moving, for whatever reason. A toque and extra jacket are relatively small items that will make your trail-side stops much more pleasant. For a longer ride or a colder day, a thermos of hot tea, or whatever your steamy beverage of choice, will surely impress your riding companions and thaw your hands. Finding a comfortable pack that fits everything you need without being overly bulky can be time-consuming but if you can hit the sweet spot, you'll hardly notice it while riding into the wind both ways.
#5 – Plan Your Route and Know Your ETA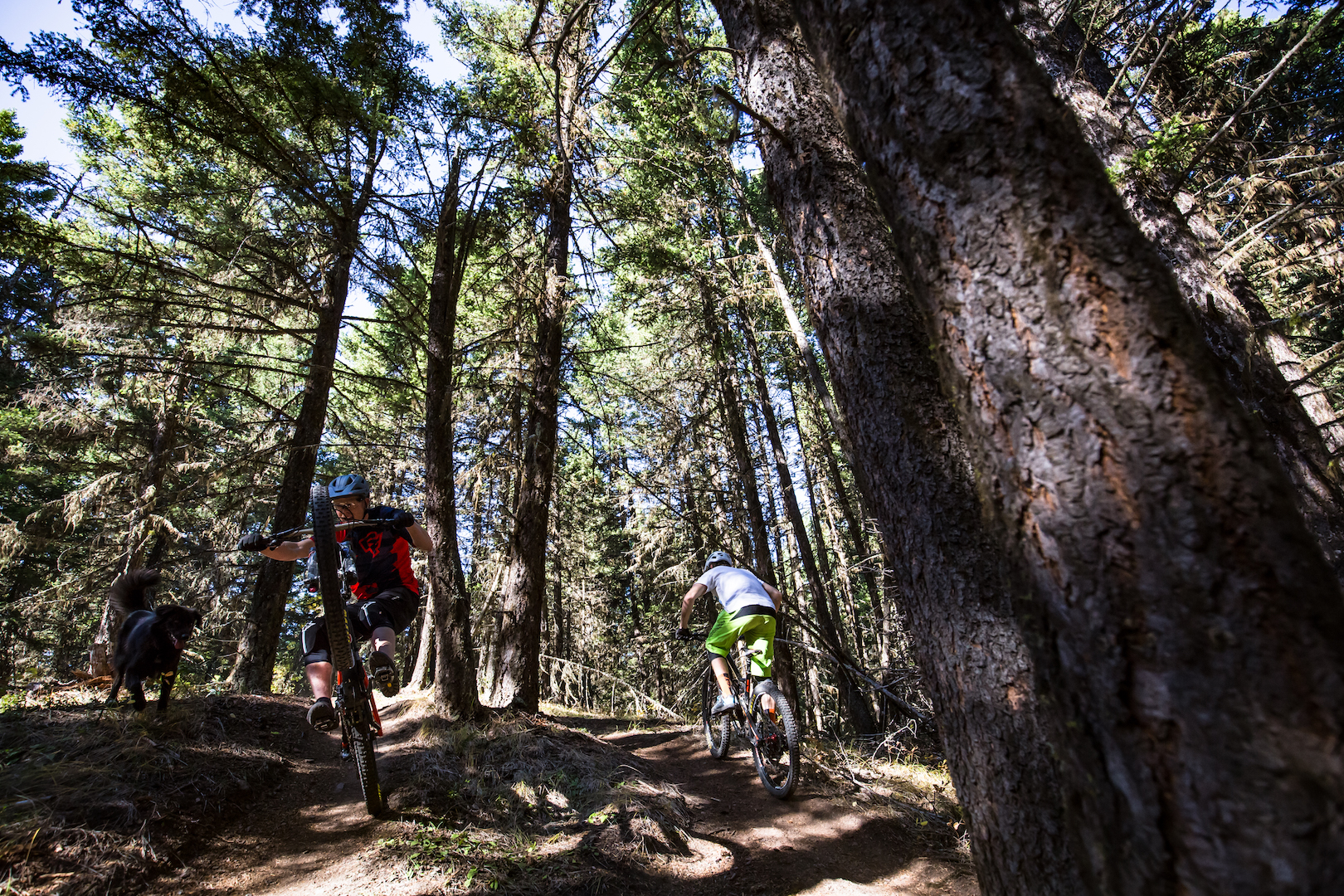 Adding a light or two to the mix can help here but being wary of your route and timing against the day's forecast is important in the winter, when the days are short and weather can change quickly. There are numerous apps available for download on your smartphone to track the motion of the sun across the sky and provide times for local sunsets. Set a route and turnaround time before heading out , and stick to it when the temptation to press on to the top seems overwhelming in the waning late-afternoon light.