How to Ride the North Shore and Love it (Really)
Words Grace Chua, photos Norma Ibarra
When I first got to North Vancouver, I couldn't quite figure out what was going on, trail-wise. People I spoke to either scared me away from trails or made things sound so simple that I ended up in over my head. It doesn't help that YouTube videos make everything look easy, and Pinkbike videos make everything look hard. After solo trial and error, I finally came to understand North Shore riding and really grew to love it. I'm convinced anyone—not just advanced riders—can ride the Shore and love it. You just need to know how to.
Step 1: Manage your expectations
North Shore trails are very unique. More than the rainforest, granite, abundance of cedar and BC gold (their yellow-brown dirt), the trail builders here have a style that's unlike anything anywhere else. It will take you a while to adapt to it, so be sure to give yourself time and be patient. Very few people ace it from the get-go, but that's also what makes riding here so satisfying and addictive—when you start clearing features and you get your first taste of achieving flow through a technical section, you're hooked and you want more.
Tip: Riding the technical trails here is more tiring physically and mentally than you think. Be prepared to clock lower mileage than you usually do.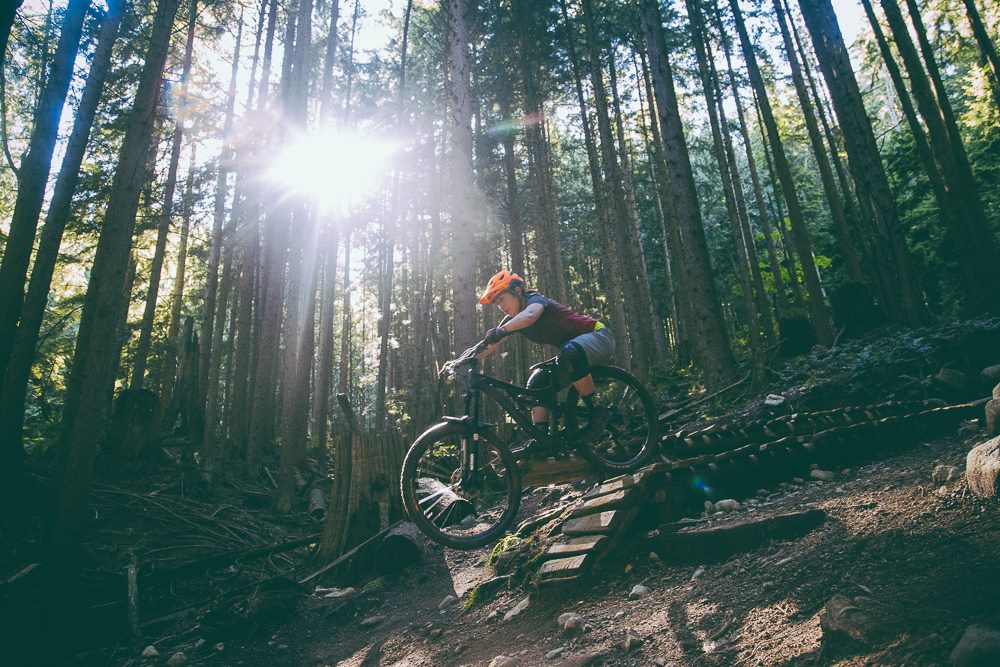 Step 2: Understand the trails
North Shore trails feature lots of roots, rocks, woodwork and chunky turns. Spend a morning on the lower trails of Mt Fromme (such as Roadside Attraction, Griffen, King of the Shore and Bobsled) to get a feel for riding them before heading higher up the mountain to access the steeper trails. The trails on the lower mountain will give you many opportunities to practice your bike handling on low-consequence sections and features. They are also easy to loop with the main access road on Fromme and make for a good warm-up.
Tip: Mt Fromme is a great starter mountain because of how easy it is to navigate. Mt Seymour can get a little more confusing. Do consider using an app like Trailforks to help you with navigation. Alternatively, hire a guide from Endless Biking and maybe even get a shuttle up Mt Seymour!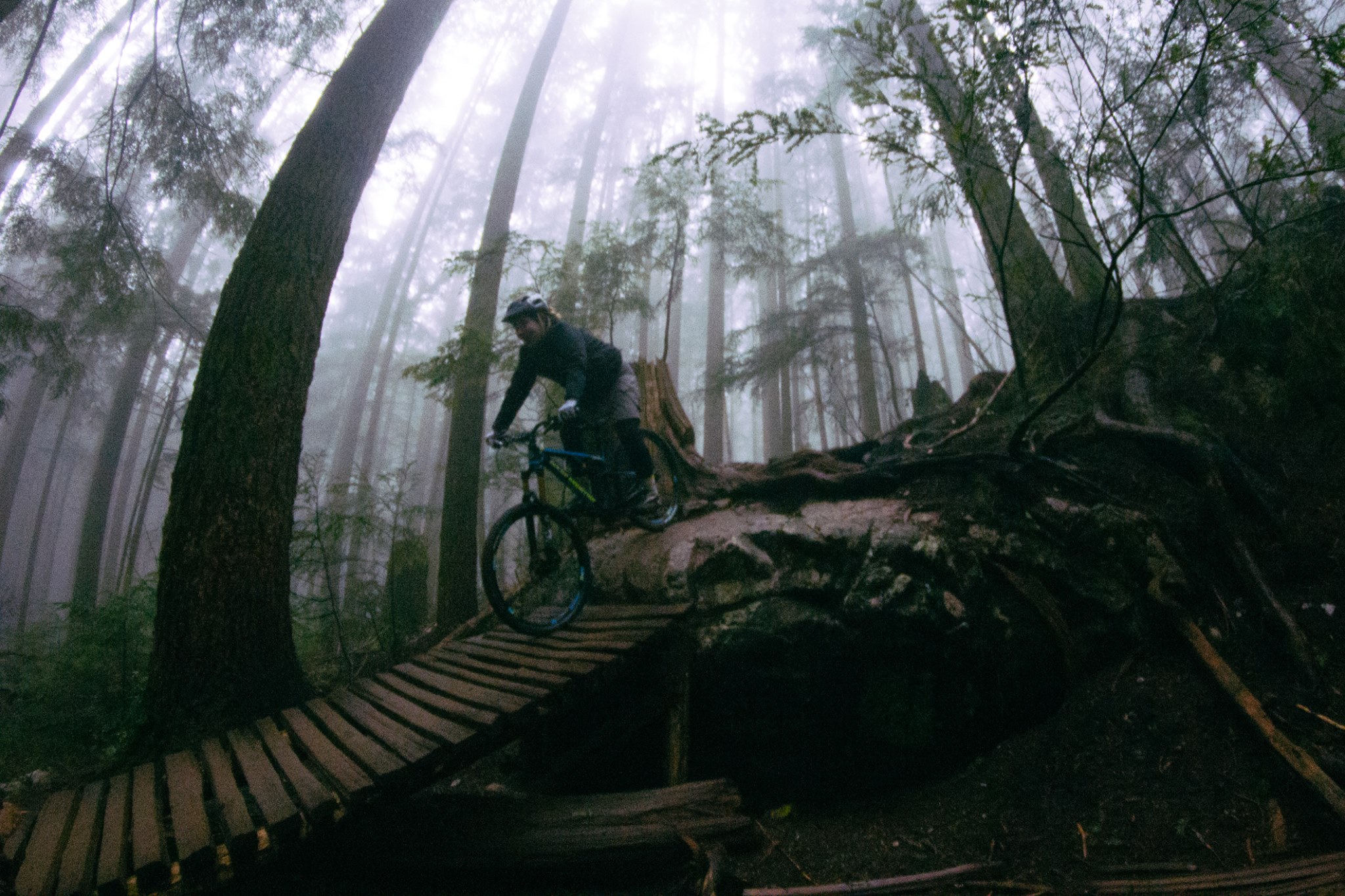 Step 3: Beware the Local
I'm kidding! But only sort of. When you ask a local about trails, they're very helpful, and they mean well. However, a lot of them don't know what it feels like to be a stranger to the North Shore anymore. Or ever. What they feel is easy or moderate may be anything but that to you. Be specific when you ask for trail characteristics. For example, if they say there are a few rolls, be sure to ask how big they are and use a point of reference, e.g. wheel height or bike length.
Tip: A "flowy trail" probably brings to your mind a buff, brown ribbon of swooping turns. That's not what it means here. More often than not, when locals describe a trail as "flowy", it means the sections feed into each other well, allowing the rider to set-up adequately and carry speed through the technical features/sections.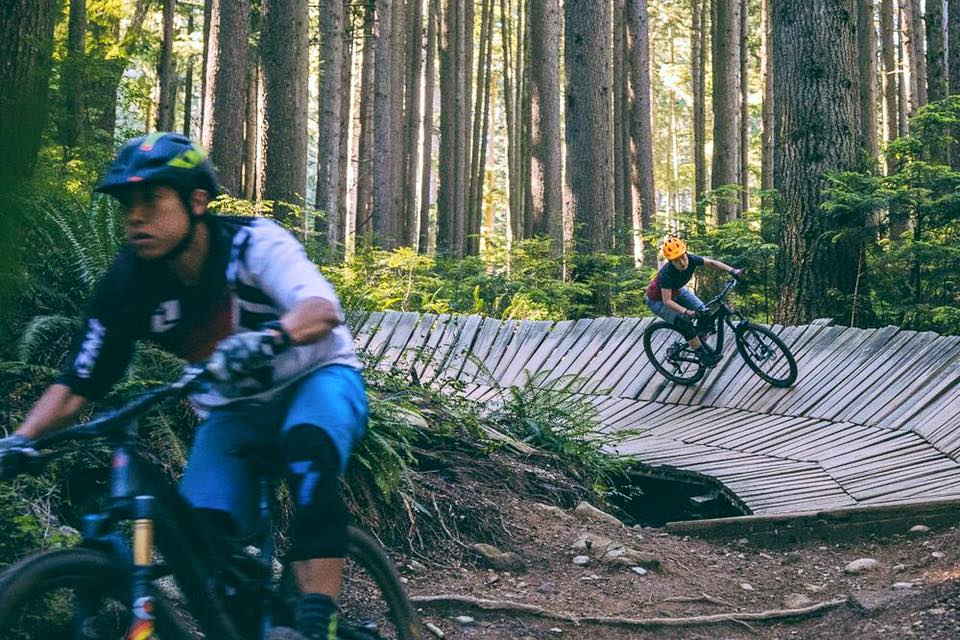 Step 4: Drink the Beer
All good rides end at the Deep Cove Brewers & Distillers, so always ending there means your ride is always good. Right? Okay maybe something's wrong with my logic, but I know I'm right about the beer here. Fresh and crafted locally with pride, you have nine ways to slake your post-ride thirst, plus one non-alcoholic option. Come August 2016, they will be launching their limited-release kriek sour cherry beer. I'm drooling a little, just thinking about it.
Tip: Choose between a Mediterranean plate and a Charcuterie plate to nibble on while you and your buddies decide what to have for your post-ride meal!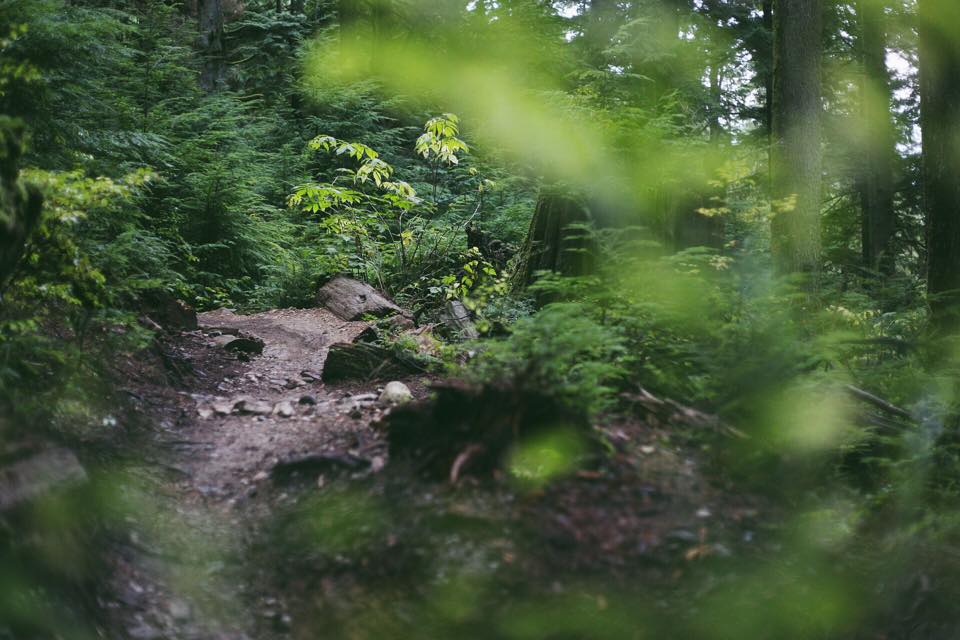 Step 5: Eat the Food
Second only to my love for riding is my love for eating good food. Here are my picks for your stay in North Vancouver:
Breakfast/Lunch – Tommy's Café
Homely, reasonably priced, and absolutely delicious. Order anything, seriously, and forget about sharing or you'll regret it, trust me. Best pan fries (aka home fries) ever.
Lunch/Dinner – Burgoo's
Elevated modern comfort food. Their soup and sandwich combo is well worth the money. Try the grilled cheese and tell me if you love that cheese skirt as much as I do.
Lunch/Dinner – Raglan's
Casual, surf-themed tiki burger joint. Save this one for when you're really hungry, and order the 1080. Less hungry? Go for the 720. I think you see the theme here. And make sure you get the fried onions in your burger. Those onion strings are the stuff of dreams.
Tip: If you're here over the summer, make sure you head down to the Shipyards Night Market on Friday evenings, when Vancouver's best food trucks and stalls gather on the waterfront.
Here's one final thing: If you do find yourself struggling, take heart—even the North Shore locals struggle on their own trails sometimes. And in the end, this all goes towards you becoming a better rider than before. When you get back and ride your home trails, you'll feel like a rock star!