Gather Your Friends and Explore the Cariboo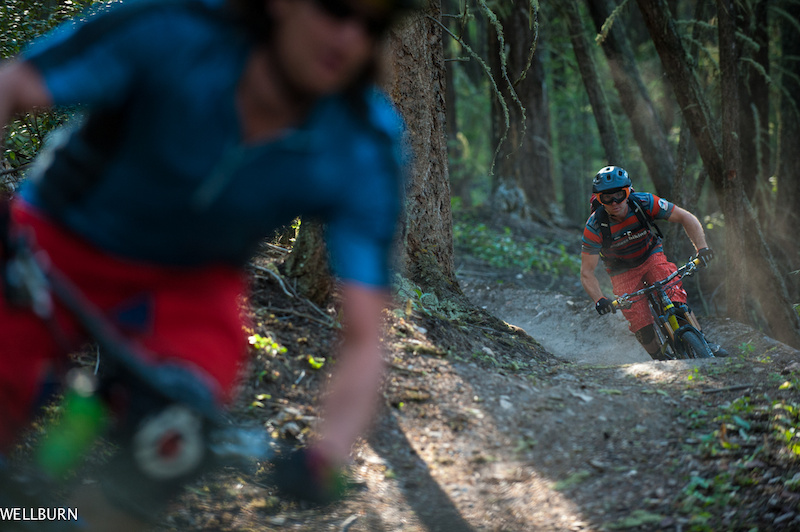 Words by Vince Shuley
Photos by John Wellburn
It took me a couple years of badgering to get me up to Williams Lake to ride the first time. My good friend Landon Pinette would spend the winters skiing here in Whistler and return home every summer to work, but more importantly, to ride.
"You've got to see our trails, they're going to blow your mind," he would always say in the spring as the Whistler slush receded and bikes came out of musty storage.
I finally made it up there in 2010 to get some photos and scored my first (and only) POD of Landon on a sphincter-shrinking feature known as Sick &Nasty, a feature I will probably never attempt during my lifetime as a mountain biker. Needless to say, I was hooked on the trails of William's Lake, from the rapid shuttles and buffness on Fox Mountain to the steep and unblemished tech trails of Desous. There is no lift serviced bike park here, but the amount of vertical you can clock with shuttles and even XC rivals any other riding destination in the province.
Earlier this month I got to return to Williams Lake as a writer for Mountain Bike BC's Seven Day Giveaway contest which went to Jessica Foster, a lucky Michigan mom who had plenty of bike park experience but had never climbed mountains like that seen in BC. But Williams Lake was just one stop, the trip was a week-long tour of the Cariboo.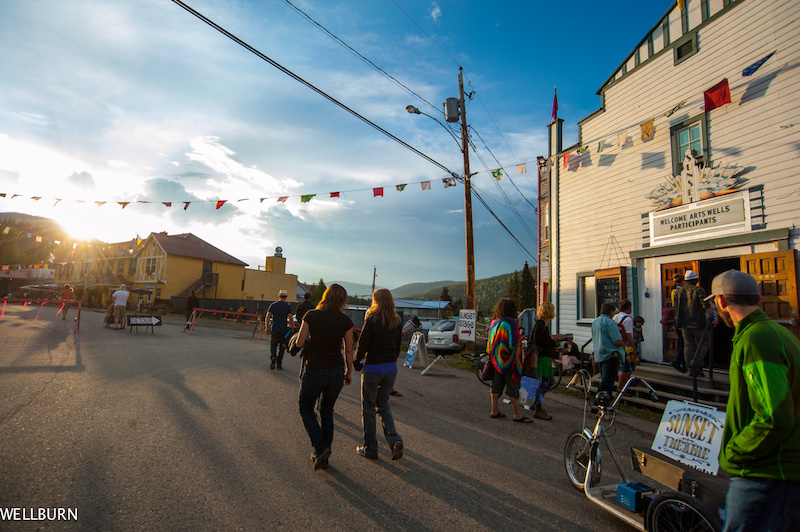 The weird and wonderful ArtsWells Festival sold out for the first time this year
Tapping Wells
The first two days of the trip just so happened to coincide with the ArtsWells Festival, an unadulterated celebration of bluegrass, country, alternative, comedy and basically all things art. It was the perfect start to the trip, the sleepy town of Wells transforming into a four day non-stop alternative street festival.
Early the next morning we convened at Bear Paw Cafe for some tasty breakfast and packed our lunches before heading to nearby Barkerville. Riding and later pushing our bikes up the steep and rocky wagon trails, we were greeted with the Powderhouse Trail descent. Skirting the ridge top got us warmed up before plunging into steep, loose and rocky tech, the lightning storm the previous night having greased some sections to a point of zero possible braking.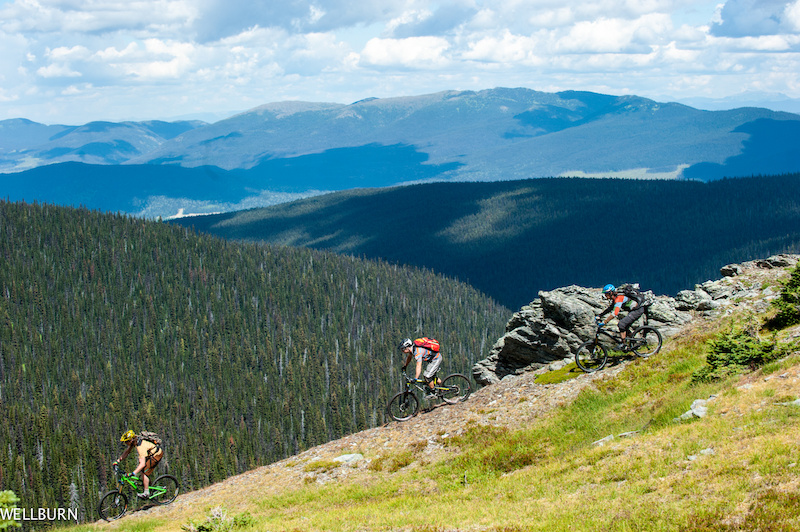 Alpine descent trails above Barkerville
Walking our bikes through the tourist stroll of Barkerville got us some quizzical looks, mountain bikers are few and far between in the Wells area but visits are on the rise to experience the historic gold rush trails and the new descents built just for bikes. After lunch at the iconic Long Duck Tong (the finest Chinese restaurant in the Cariboo) we returned to Wells for a few more hours of live music before the drive back to Williams Lake.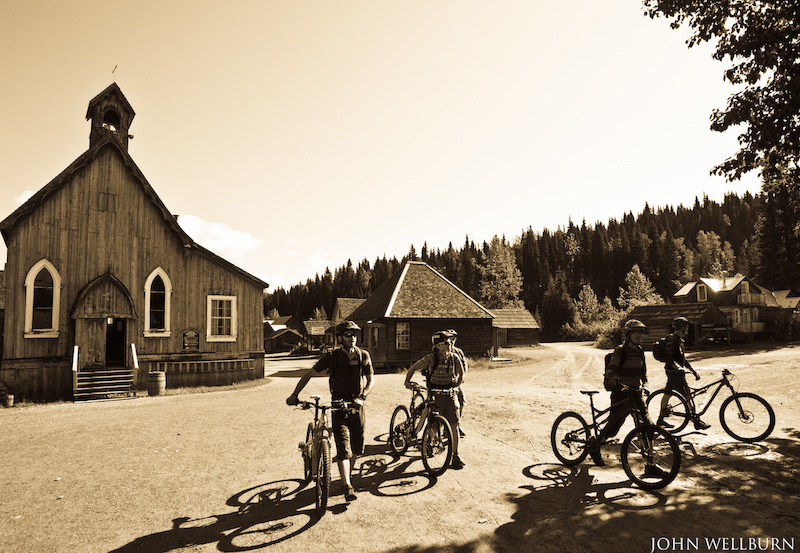 The historic gold rush town of Barkerville. Bikes are a relatively new addition to the town
On to the Puddle
The undisputed capital of the Cariboo has trails for every level and fitness of rider. Feeling lazy and have a driver? Hit Fox Mountain for some rapid shuttles. Want an all day XC epic? Grind your way through Box Trail and loop back to the Westsyde for a fast paced descent.
Sharon Bader recently gave a full write up on the area here on Pinkbike (including all the trails that we got to ride during our stay) so head over there for the low down on the lift-less bike park that is Williams Lake.
The Puddle (as it is affectionately called by locals) doesn't have a reputation for having the most comprehensive gastronomy scene, but thankfully a couple of new businesses are trying to change that. Smashin' Smoothies on 7th Ave (across from Overwaitea) offers the best to-go breakfast in town with fresh fruit smoothies and wraps that actually taste good without bacon. For a morning after, sit down affair, the Gecko Tree is where you want to fuel up if you aren't in the biggest hurry to hit the trails.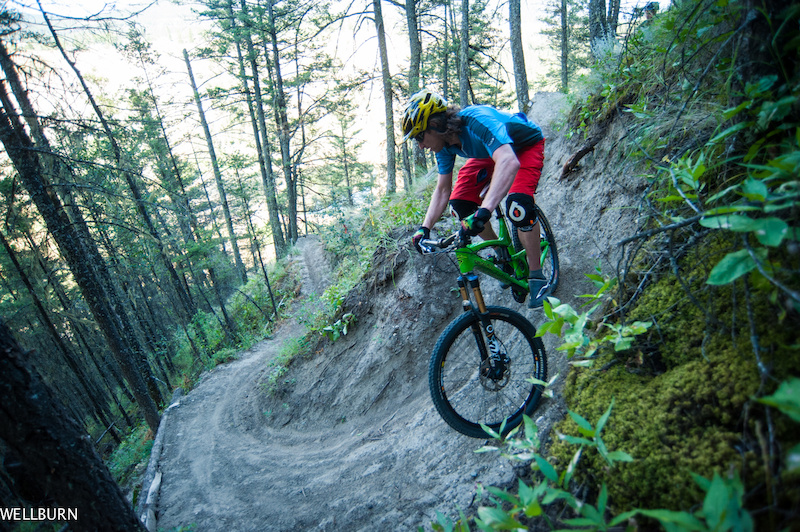 Justin Calof on Lower Snakes & Ladders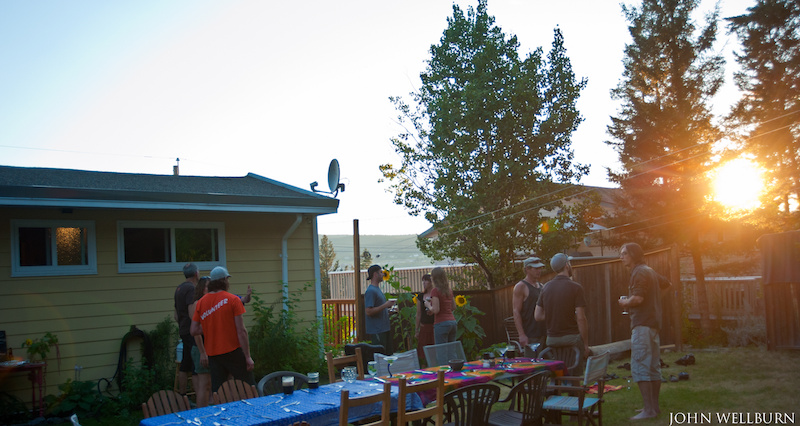 Cocktail hour at the Calof residence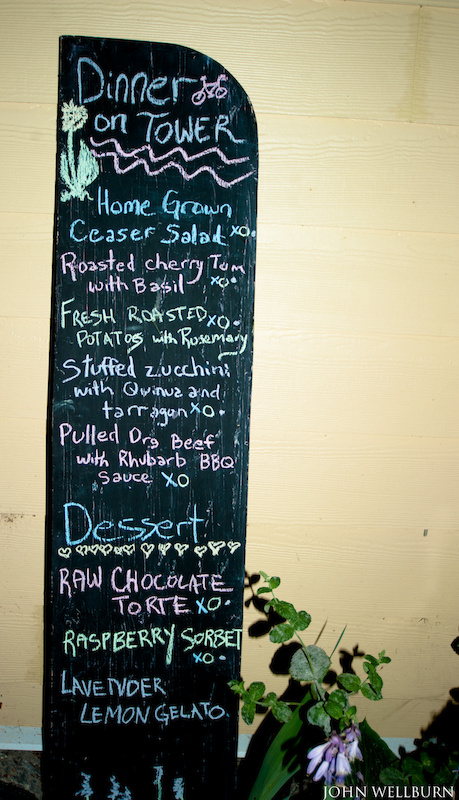 Best dinner in Williams Lake, complete with a full chalkboard menu! Thank you to Justin's wife (and top chef) Lilliana for the amazing meal
The Spruce Lake Sufferfest
With the Puddle in the rearview mirror and the crew feeling the last three days of riding, we used Wednesday as rest day and shuttled one trail in 100 Mile House on our way to Tyax. Stormrider DH is an enduro style trail with nothing too steep but plenty of fun berms to lay it over.
The drive to Tyax through Lilllooet and along the Bridge River was easily the most scenic of the trip, the sprawling South Chilcotin mountains goading us if with their alpine majesty. An early evening arrival at Tyax Lodge gave us time to hit the lake with canoes, paddle boards and fishing rods.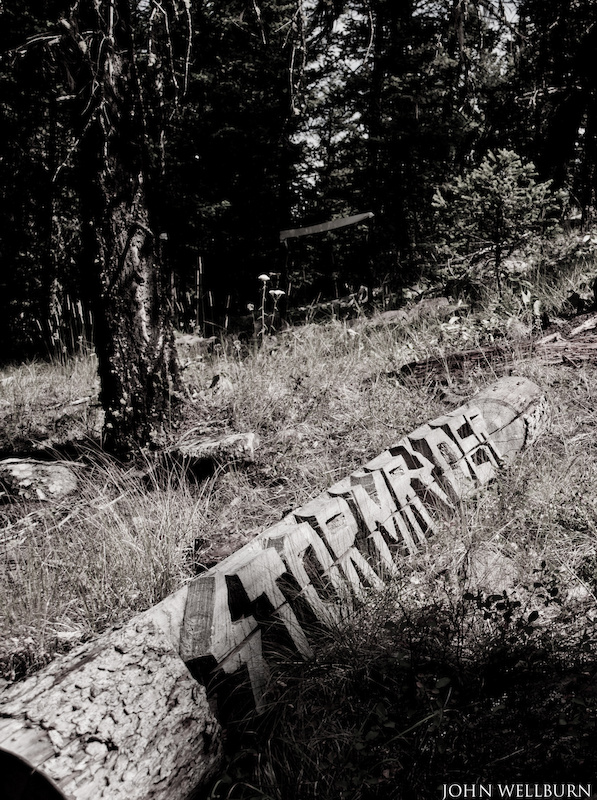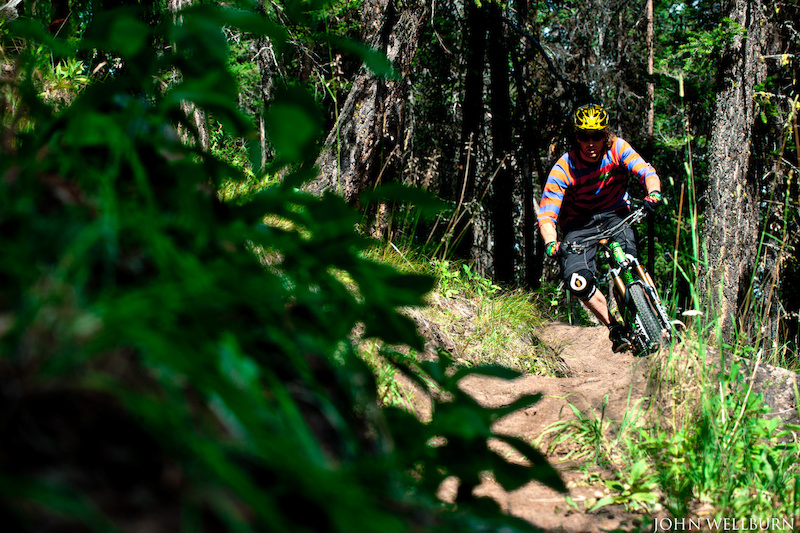 Justin Calof on his final day with the contest crew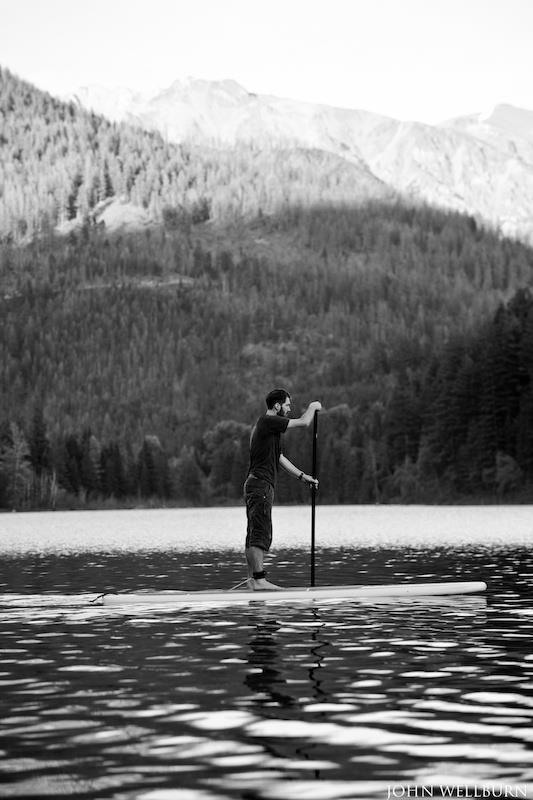 The author enjoying the sunset on Tyaughton Lake, SUP style
The next morning it was time to saddle up for our journey to Spruce Lake, but not via the relative luxury of float plane. This here was the real deal, the pure alpine of slogging in our food water and clothing up the Taylor Creek trail flanking Eldorado Mountain, up and over Windy Pass and descending to Spruce Lake. After about five hours of bites from relentless horseflies, riding and pushing up the loose horse trails through alpine meadows, we stripped off and dove into the refreshing waters of the lake. Beer, food and sleeping gear was all waiting for us at camp, courtesy of Tyax Air flying in all our provisions. Stars burnt brightly that night as we roasted marshmallows, recalling the day's events and Jessica overcoming what was probably the biggest challenge of her mountain biking career.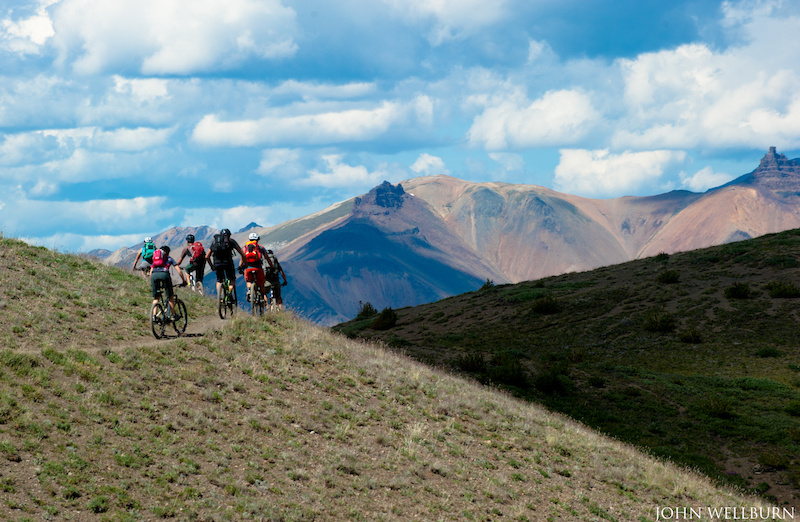 Windy Pass, 2200m
Way to the Top
The final day of riding would take place in BC's signature biking destination, the Whistler Bike Park. With special permission we were able to share the Top of the World trail with Enduro World Series competitors training for the next day's race. Crankworx was in full swing, and after a week of gentle coaxing through the Cariboo's extensive trail network, Jessica had found her comfort zone again.
"I'm very happy to see this chairlift," she said, coasting up the Fitzsimmons Express."I'll never take my bike park laps for granted ever again."
The hills in Michigan won't seem like much after her BC adventure.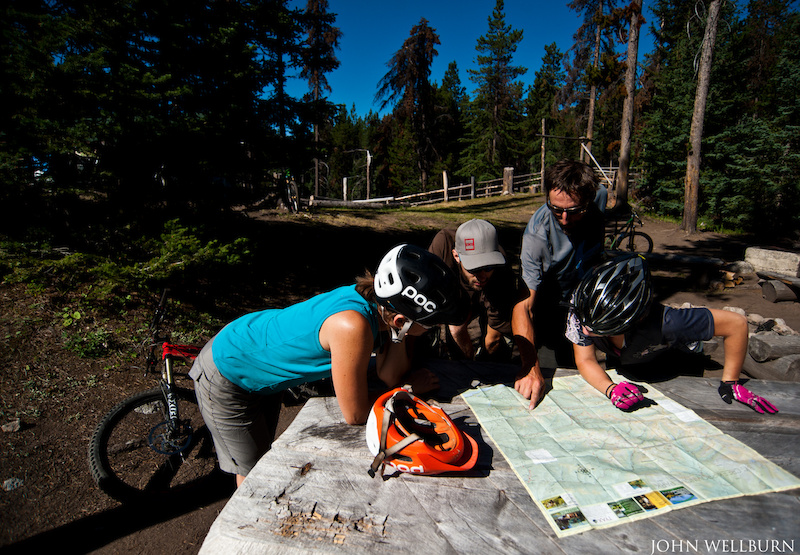 Planning the return from Spruce Lake to Tyax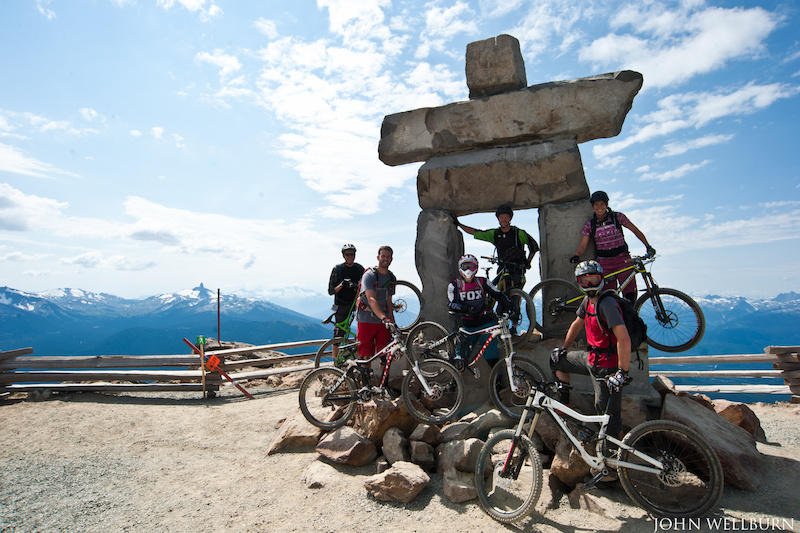 Posing like tourists on Whistler Peak
Thanks to Justin Calof from the Cariboo Mountain Bike Consortium for guiding us around the Cariboo, ArtsWells for keeping us entertained in the middle of nowhere, The Ramada Inn for letting wheel dirty bikes through their lobby, Hills Health Ranch in 108 Mile for letting mountain bikers wear their soft bathrobes, Tyax Adventures for guiding us through the sufferfest into Spruce Lake and back, Pacific Coastal Airlines for turning a seven hour drive into a quick flight and finally Tourism Whistler, Four Seasons Whistler and Whistler Blackcomb for letting Jessica and Chad finish their trip in style.