Riding, Nelson, Rossland and Kaslo
Words by Ryan Taylor, photos by John Gibson
This year, dirtbag living was in the back of my mind as the 9:00-5:00 rat race took its toll. With life getting real, I was motivated to take a break from domestication by living in my car with just my bike and whatever I had in my bag. And I chose to pair this break with riding TransRockies Event's Singletrack 6 (ST6) stage race. Though I've done ST6 before, 2017 was the first year it was hosted in the Kootenay Rockies; and I was stoked! Here's what I found while in Rossland, Nelson and Kaslo.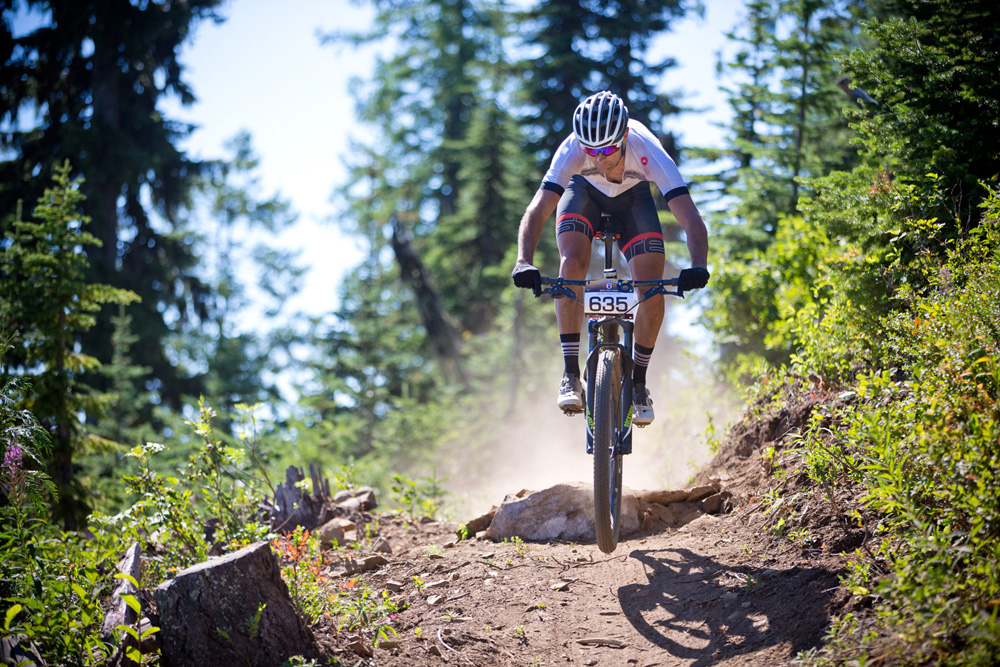 If you're looking for an authentic Canadian mountain biking experience away from the hustle and bustle of the traditional riding destinations, such as Whistler or the North Shore, there are few better places to visit than the Kootenay Rockies of the BC Interior. There are three, firmly established towns in the region that offer a raw and rugged, exclusively Canadian mountain biking experience. It's in these towns that the heart of mountain biking exists. They all offer very different experiences on and off the bike, depending on what type of adventure you're looking for.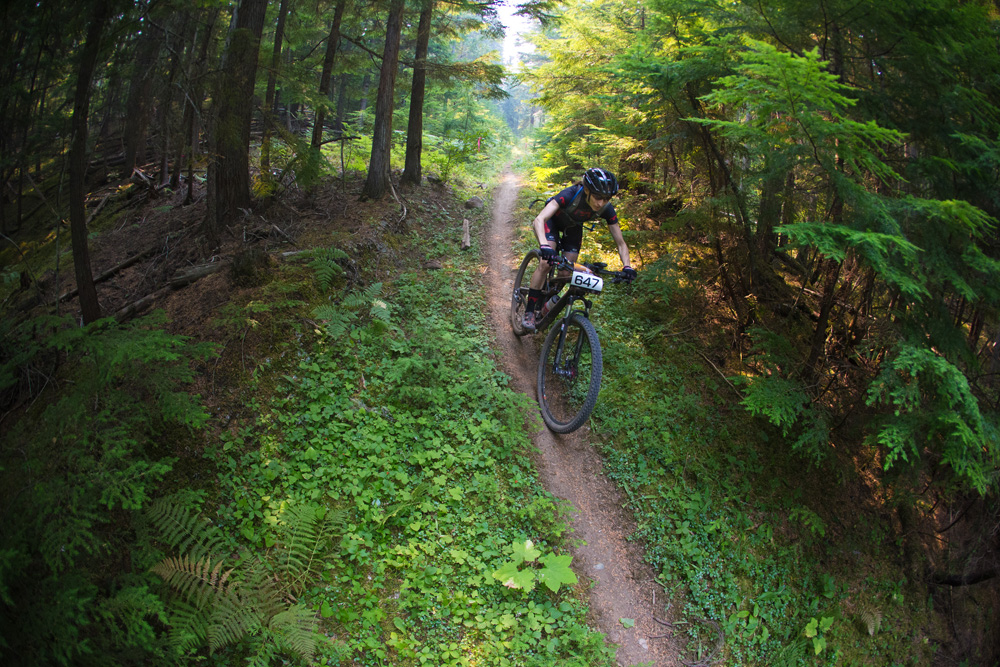 Nelson is the biggest of the three small Kootenay towns and offers the most comprehensive experience. It has a fantastic culinary, coffee (Oso Negro), art and music scene; each evening the town is abuzz with the sound of live music and bustling restaurants. Part of this is due to the many different types of people who call Nelson home. The city saw a boom in the '60s and '70s during the Vietnam War, where it was the destination of choice for many United States draft dodgers. After the war, a good number of them, as well as many artists, athletes, loggers, minors and transient characters settled in Nelson, creating the town's eclectic population. Red Bull Rampage contenders rub shoulders with folks who never really recovered from the hangover they got at Shambhala Music Festival 10 years earlier.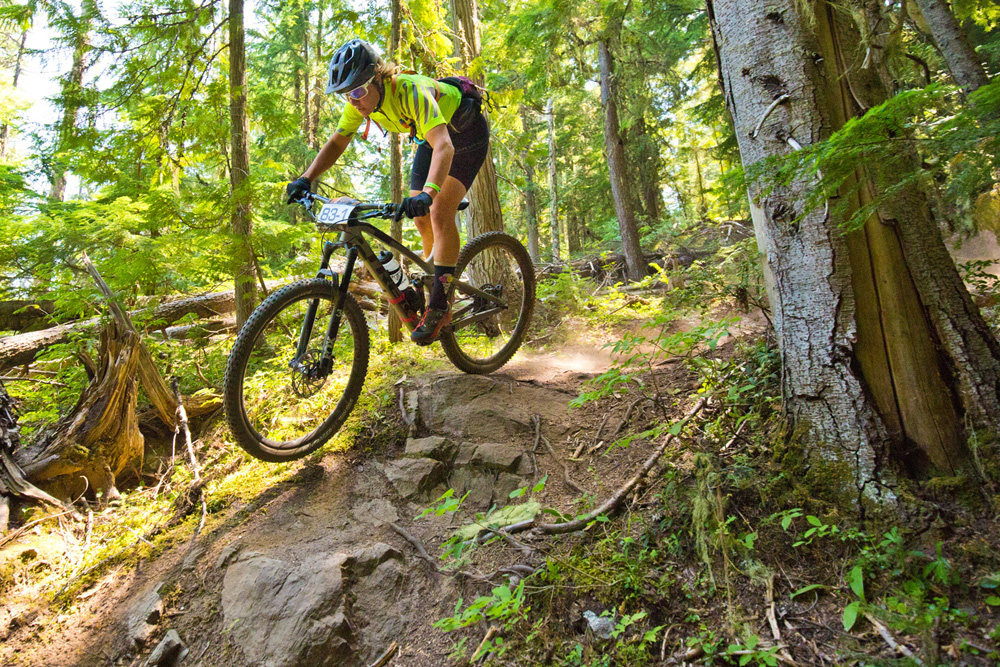 The trail network in Nelson is primarily steep and technical, but also offers groomed trails overloaded with flow. Theirs is the most difficult network of the three towns, as most of the trails tend to be a blend of rugged, yet well maintained. There are some new well-built climbing trails if you prefer to earn your descent, or you could grab a local shuttle as well.
After your ride, make sure to check out the lake within the city's limits. It's the perfect way to end a ride or nurse a hangover.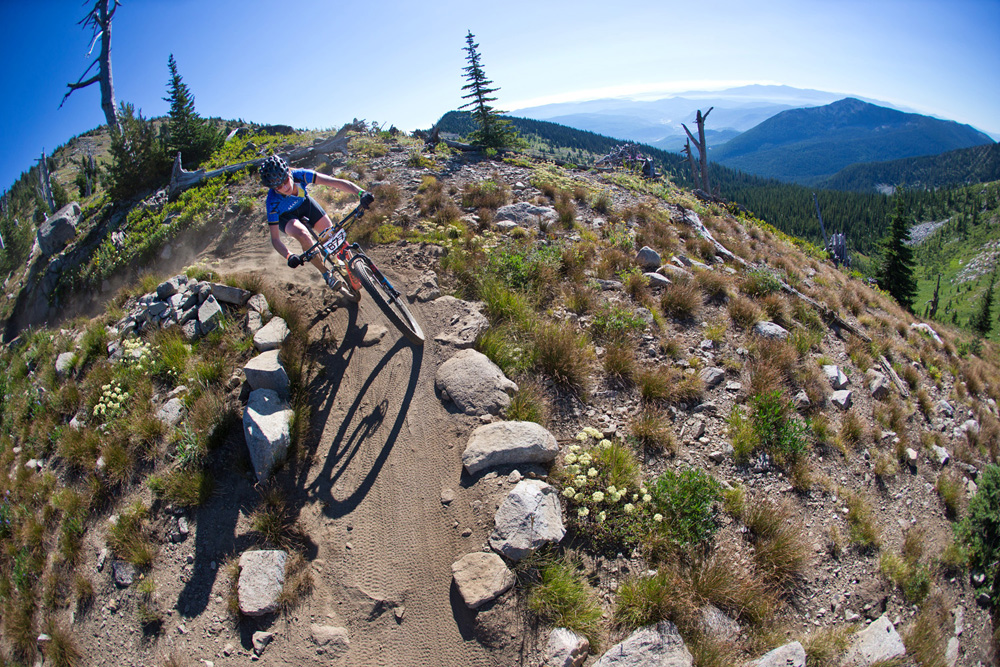 Rossland is around an hour up the road from Nelson, but is smaller and has a completely different vibe. You get a feeling that the population moved there to ditch the distractions of big city living, to simply focus on skiing and mountain biking. While in Rossland, it's very easy to drink the Kool-Aid of living simply, enjoying the outdoors and focusing on your passions.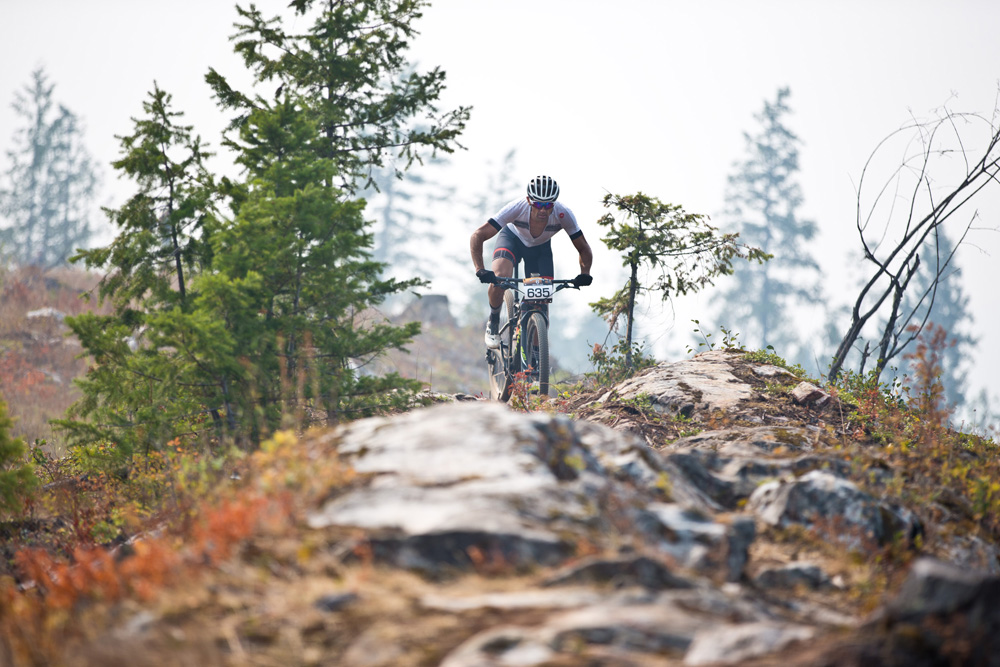 Everything is within walking and riding distance in this quaint little town, and it's bursting with interesting history. Feel free to take your bike without fear-of-theft because according to a local, "… there is no crime in Rossland… except in the spring when the Australians go home after the ski season at RED Mountain Resort."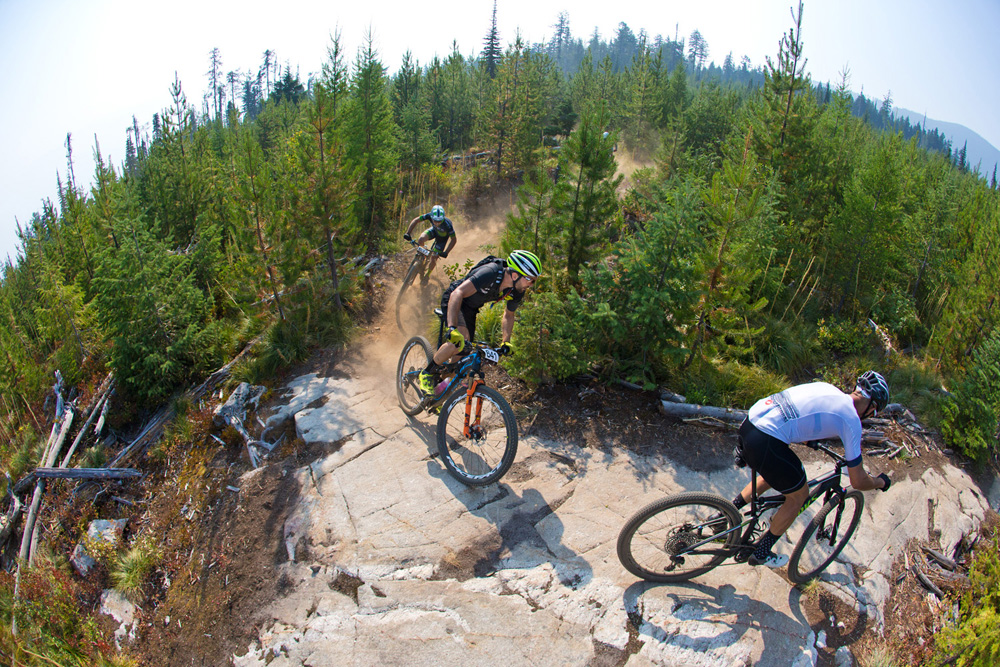 Rossland's trail networks are extensive and offer all varying types of terrain with all levels of difficulty. You could stay a week and not ride everything on offer. If you're there from June to September, make sure to ride the 7 Summits mountain bike trail. It's an all-day IMBA epic with beautiful vistas and is just hard enough to make you earn the 2,000m descent that drops you out below Rossland. The 7 Summits goes into very wild regions within the mountains and is a truly remote experience. You'll deserve your beer at the Rossland Beer Company afterward – and while sipping away on their great craft brews, be sure to chat with the locals.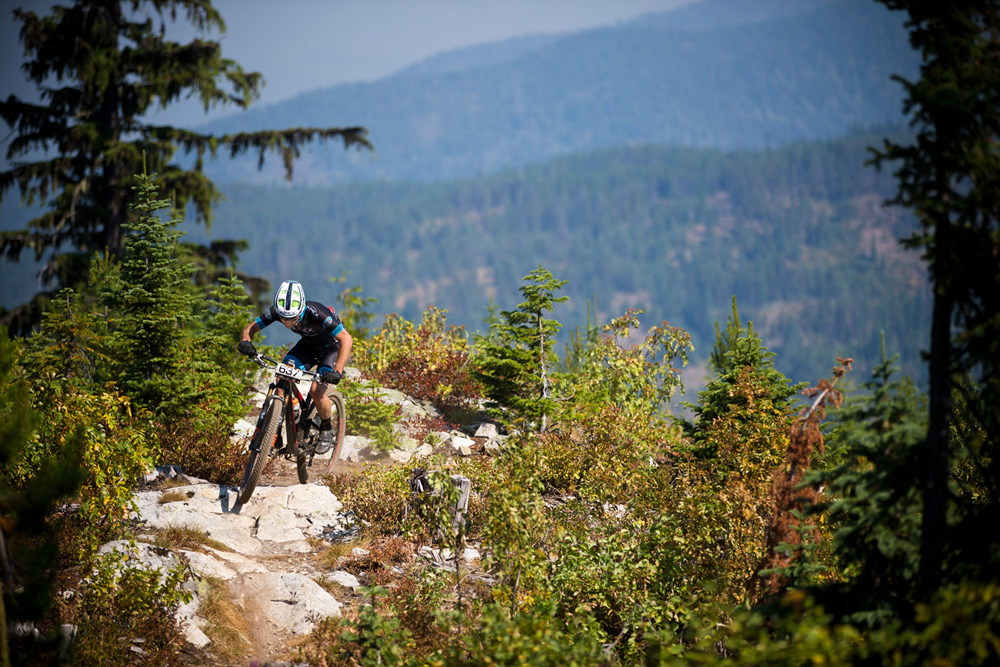 Kaslo is the least known of the Kootenay Rockies mountain towns, but that will surely change over the next 10 years. Stuck in 1985, you get a sense that Kaslo's holding onto its rough and tough mining history thanks to their eclectic cast of locals. Make no mistake, there are a lot of great things going for Kaslo, which pushes it into the realm of a future mountain bike destination:
It sits on the edge of the spectacular Kootenay Lake, which is the perfect place to relax after a hard day on the trails.
A new brewery opened its doors in September 2017 called Angry Hen Brewery.
Every August the town swells in size as their renowned jazz festival takes over the parks and nightlife.
But when it comes down to it, the trails are what makes Kaslo special. Hidden in the woods is an extensive, very new and fresh trail system that loops around the town and into remote parts of the community's vast forest and rivers. The trails are loamy and have a refreshing canopy similar to the North Shore. While not being double black in difficulty, they offer great flow, lots of technical sections and are well maintained. Of all the destinations I experienced at Singletrack 6, Kaslo was my favourite.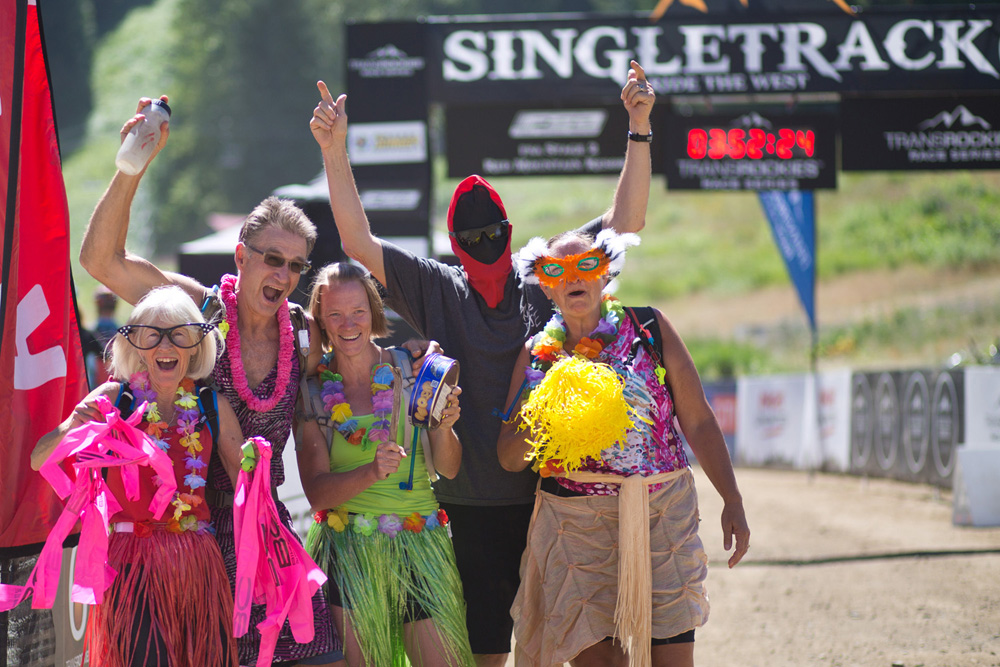 If you're only there for a day, check out the course loop from Singletrack 6 that can be found on Trailforks here. This stage offers a great sampling of Kaslo's trails.
I can't wait for more Kootenay Rockies riding and to explore these awesome legends even further!