Fall 2017: Reporting In From Hornby Island
Thompson: Dry Cold (Brass Monkeys: Happy) -18.2 °C 4cm Snow Expected by Thursday
Whistler Village: Raining (Otters: Excited) 4°C 12 mm Expected
Rossland: Freezing Fog (Bears: Hibernating) -3°C 20cm Snow Expected By Tonight
Coquihalla: Blizzard Conditions (Truckers: Worried) -16°C 26cm Snow Expected By Friday
Hornby Island: Dry (Local Riders: Grinning) Sunny 13°C Winds: Light. Trail Conditions: Tacky. Expected Rider Accumulation: Whoever you bring with you
Its THAT time of the year again. Sidewalks are rolled up, leaves are crinkling, apples are crunching, trails are epic.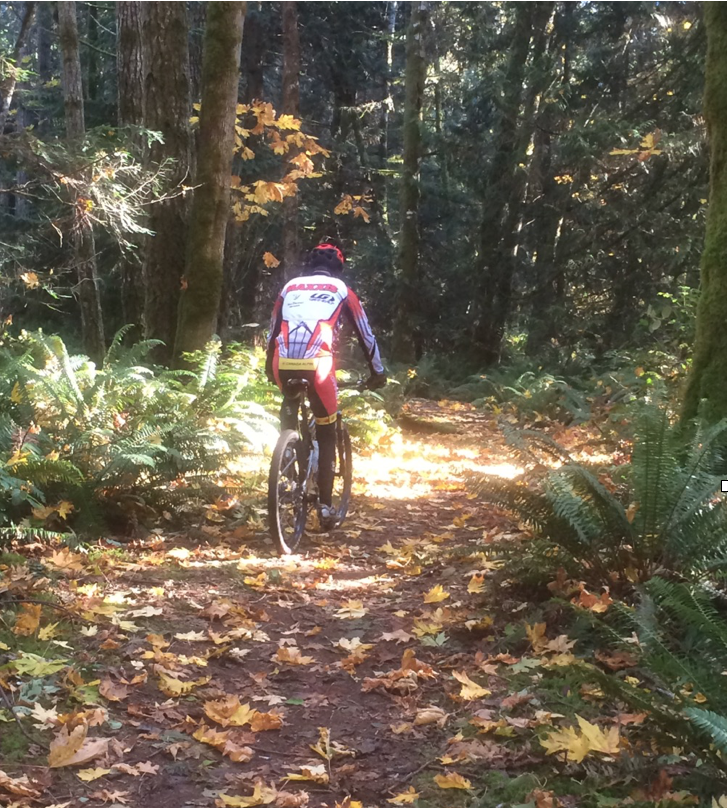 The crowds have receded back to the concrete jungle. The locals have retreated to studio and farms to recover from the summer onslaught and BnB's are sitting idle. But wait! Its THAT time of the year again! (Don't tell anyone cause its my personal favourite) Golden sun slants through reed straight second growth, dewy grass sparkles like jewels in the morning light, skies clear of summer smoke allow vistas from Mt. Baker to North of Campbell River and mist hugs the ground at dusk. Its THAT time again.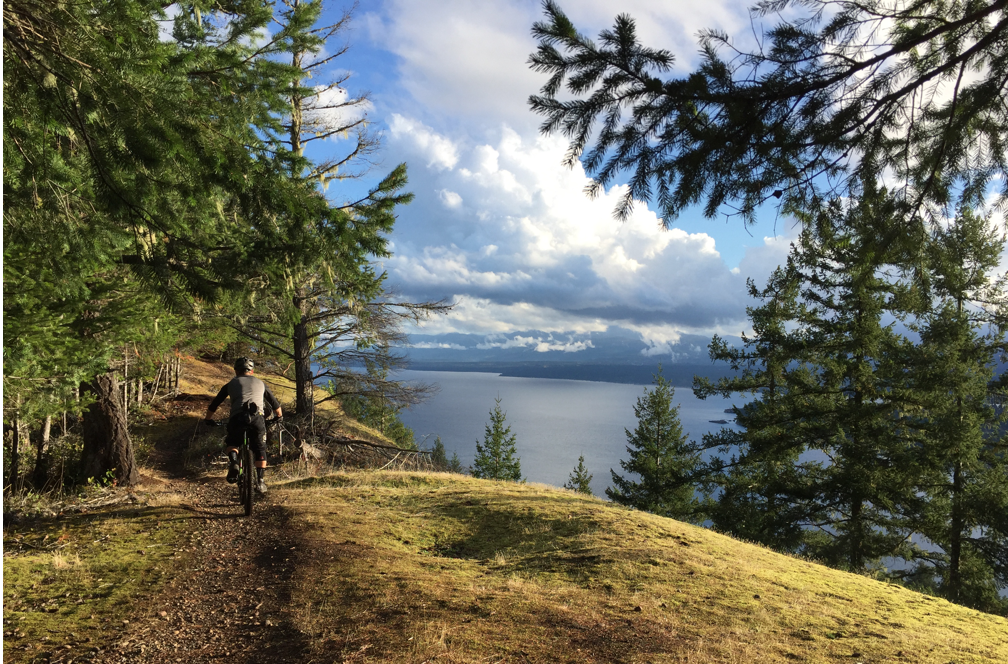 At the summit you look down on eagles soaring and watch thousands of Bonaparte's gulls feasting on krill in Lambert Channel. Wait! What's that? Whales! Also feasting on krill! Who ever thought one could whale watch from your bike at the top of a mountain?
Descending is only interrupted by air under wheels on the various optional hits or pure terror (fun) on the built drops and berms of Yer Mom.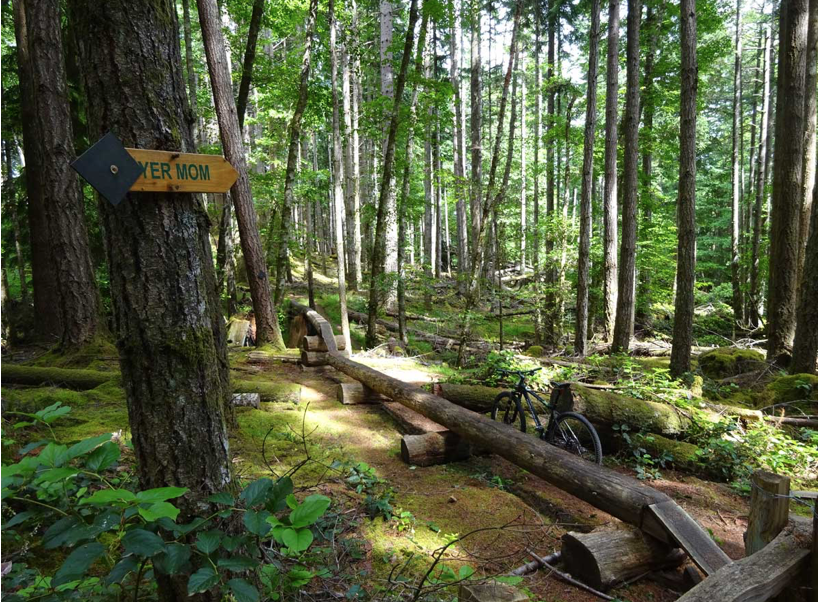 Mushrooms lurk in the forest, deer scamper off the trail as you climb Four Dead Aliens to the panoramic mossy views on Outer Ridge.
At Ford Cove find Cappuccino, Downtown offers full micro-brew goodies as well as free-range, heritage, artisanal, happy, gluten-free, sausagey goodness at Sizzle and even the odd vegan-friendly treat at the Co-op Store.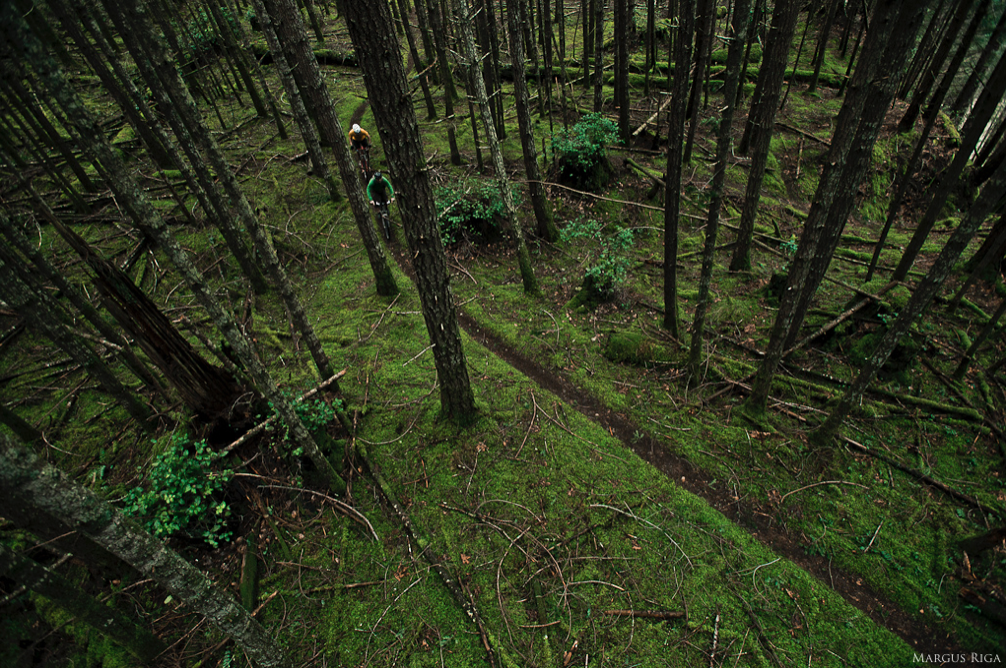 Too tired for another round trip to paradise? Grab the fleece and do a run on the side of road trails, enjoy galleries, world famous Phrog Gin (with authentic pirate in charge), pottery, fossil hunting, or even a quick game of tennis 50m from the surf at Big Tribune.
Walk the empty sand beach in the morning. Grab a fishing charter for fall salmon or prawns. Or, simply chill with your favorite micro-brew after a ride and enjoy the look on your friends face as you explain your ride in a t-shirt and shorts while they are expecting to fire up the snow blower for the second time this year.
Oh yeah. Don't forget Pump track, Disc Golf, Kayak Rentals, world famous Free Store and full-service bike shop by appointment too! Its THAT time of year again.