How To Ride Revelstoke's Joss Peak
It was a long winter, and it's still showing. This year, the BC Interior's mountain tops are wearing frosted tips into July. But just like your cousin who kept his hair bleached and listened to The Offspring through the late 2000s, all things eventually come to an end and lead into the next. Now your cousin has a man bun and listens to Bon Iver, and the Interior mountains have just about opened their alpine bounty to bicycle wheels once again.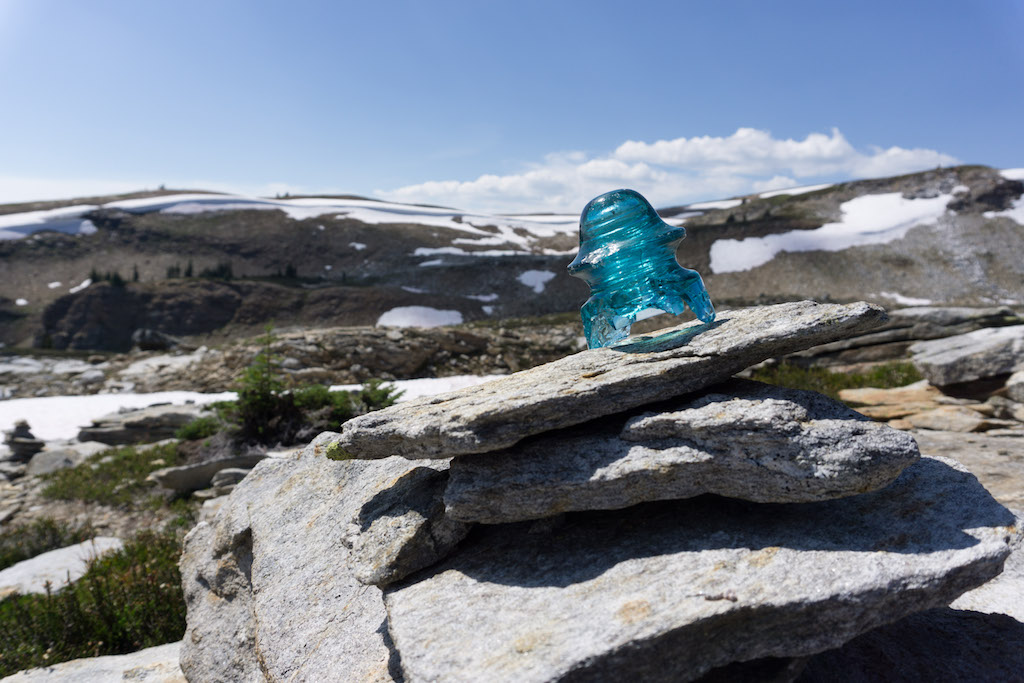 If you're jonesin' to get up high, Revelstoke is no doubt on your list. Over the last five years, the 6,700-person Victorian town famous for its deep snow has become equally famous for its concentration of friendly and accessible alpine mountain bike rides. Situated 6.5 hours east of Vancouver on the cruisy Trans-Canada Highway, "Revy" has five legit trails that'll get you above treeline. There's the infamous Mount Cartier lookout, which is also a pioneering point for heli-biking; then there's Keystone and Frisby, which are amongst the most coveted cross-country rides in North America; and Sale Mountain, offering a blistering 1,500-metre (4,900-foot) descent if your hands hold up. But the least talked about of alpine ride is Joss Peak.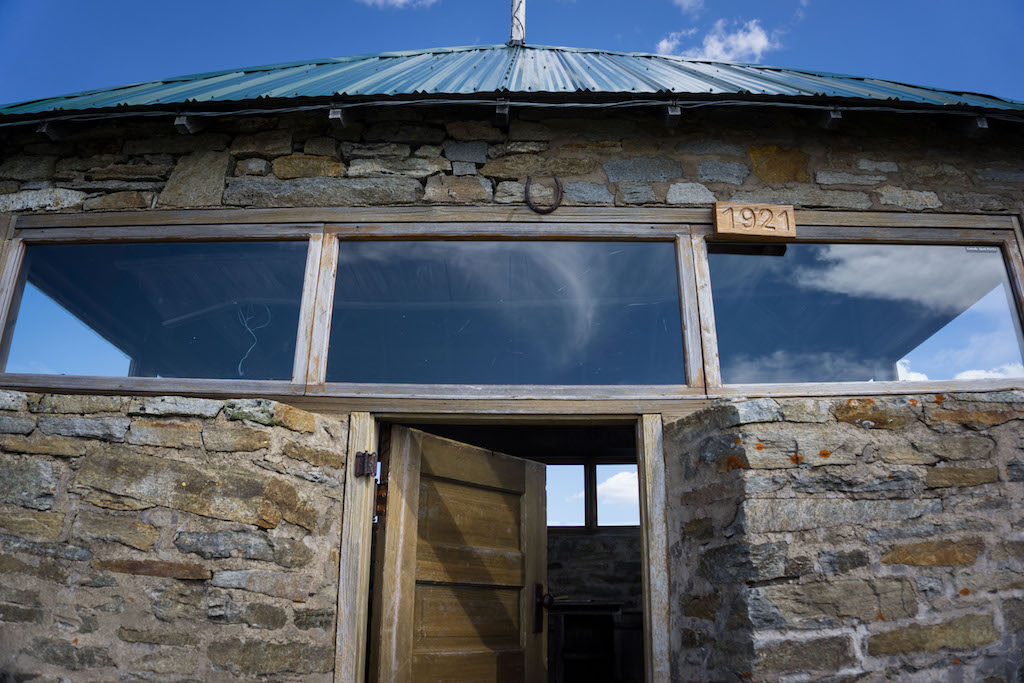 Tucked into the Monashee Mountains just west of Revelstoke, riding Joss Peak is a solid day trip for most folks, tracing the geological divide carved by the doughty Columbia River and Upper Arrow Lake. Leaving the low-lying jungle at the parking lot, the trail meanders at civilized grades through lush grasses drunk with moisture from snow melt. Early in the season, the bush is tall and grabby. Riders will eventually beat it back as more visit the trail.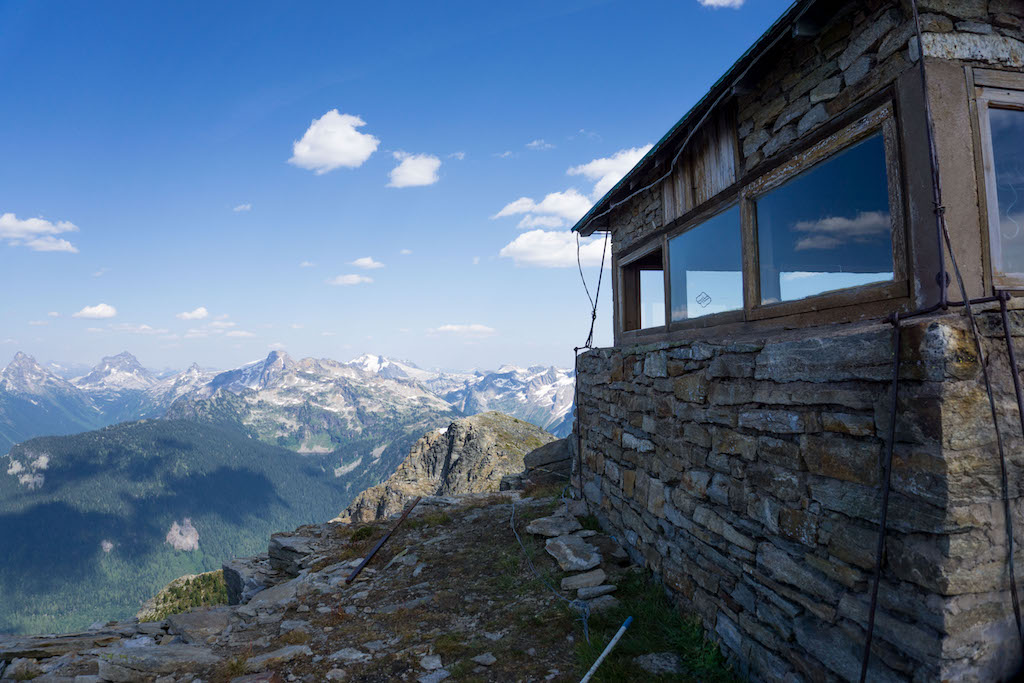 Emerging from the edgy switchbacks and neon subalpine flora, a rock wall eventually leads into a field of heather and a series of ponds that lets you dip your head. To your climber's left, the trail fades towards the ridgeline, and will eventually gain the peak. Glass telephone insulators mark the way like sparkling blue rubies leading to a wild treasure. The final push is a bit more technical, but strong-willed riders will hold their lines all the way to a fire lookout. Beneath you, the rainforest fans out in all directions, pierced by the primordial upheaval of sedimentary rock smashed skyward eons ago. To your south, the Gold Range chases the Selkirks past the horizon.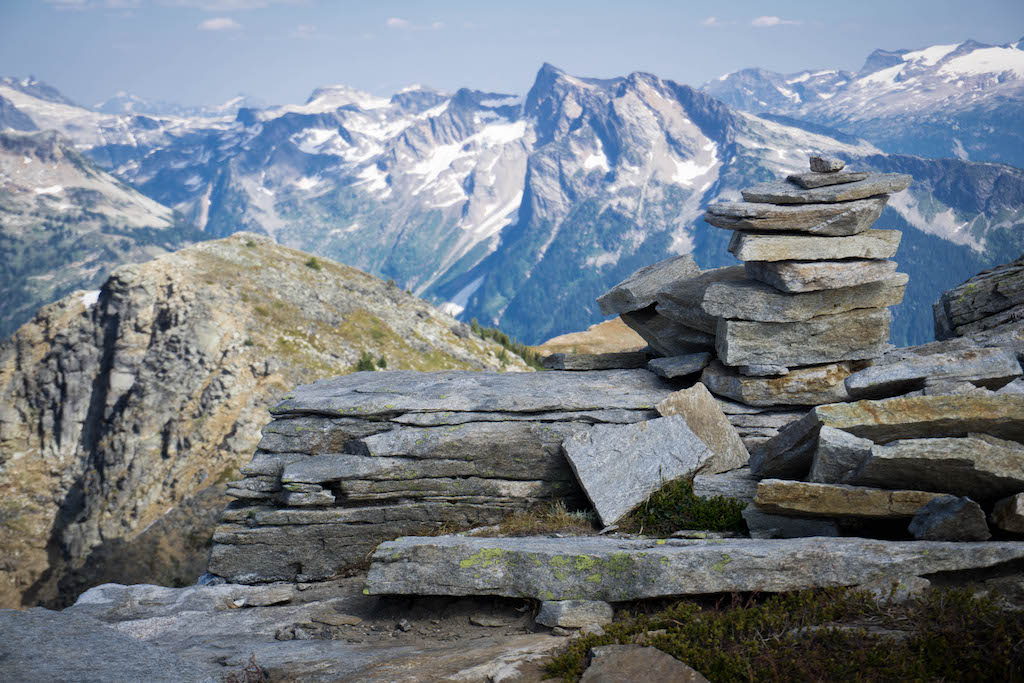 If you were boogieing, you'll have made it up in about three hours, maybe even faster. But there's no shame in going slow and taking it all in. You now have 10 kilometres (6.2 miles) of flowing, open singletrack in front of you, pumping through an amphitheatre all but plucked from a Swiss musical. Once through it, drop back into the forest and carve your way into the lower reaches of the mountain, milking the intimate map you made in your mind on the way up, over the 1,000-metre (3,300 foot) total descent.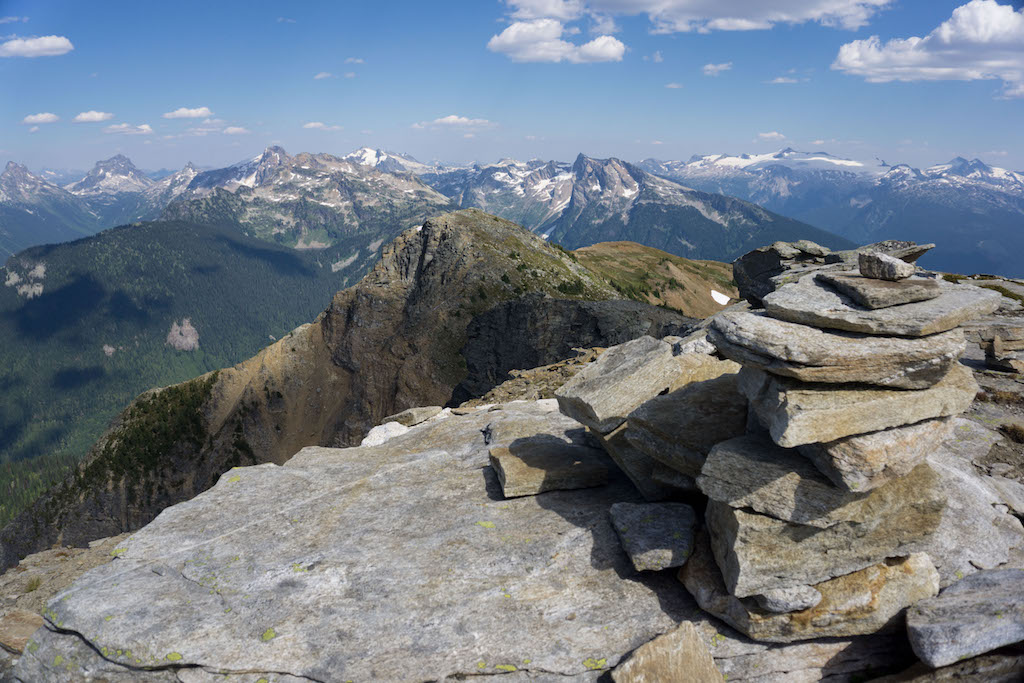 As you roll back to your car, you'll find coming back down rarely feels like this much of a comedown. Here's hoping you put some beers in the cold creek before you left, and are now cracking them.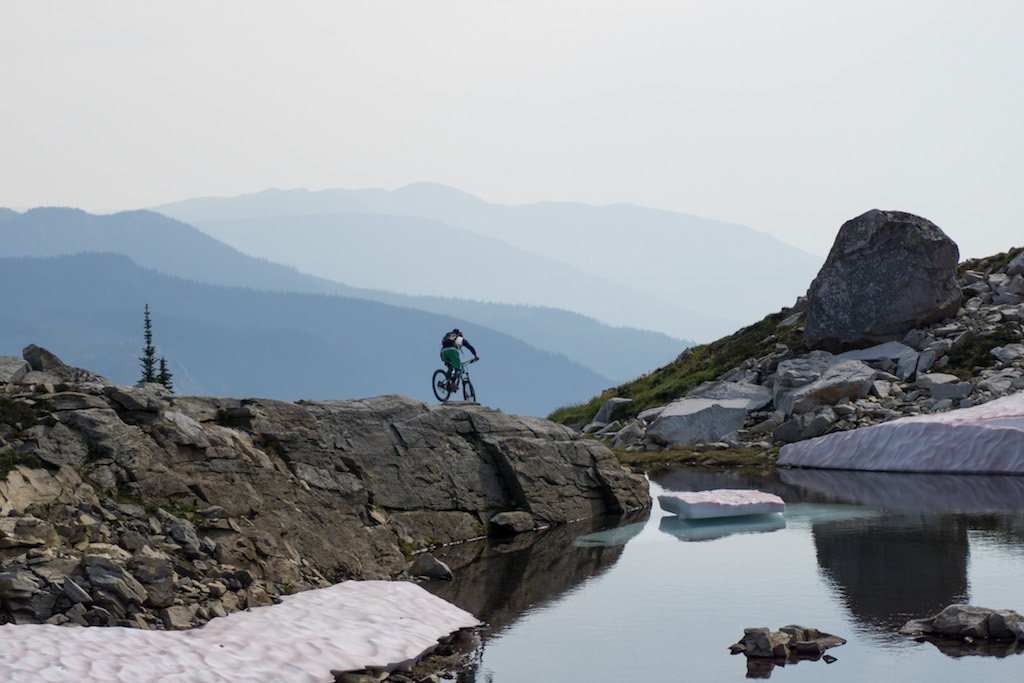 Things to remember going into alpine season
While there is not yet an official code of conduct for riding bikes in the alpine, dedicated riders are constantly negotiating environmental concerns with government and land managers, and there is a self-imposed etiquette. Break the etiquette, and you might not go to jail, but you will upset your own tribe. Here's how to do this thing right:
YIELD TO THOSE ON FOOT OR COMING UPHILL, PACK OUT WHAT YOU PACK IN, STAY ON THE TRAIL
Tempted to freeride in the rock zone? Know that this is still controversial. While it's hard to hurt rock, what's of more consequence is the flora you trample on your way to and from the that tantalizing scree field. Alpine vegetation has a really short growing season, and is part of a delicate ecosystem. Widespread trammelling of this flora is bad, so is spooking the fauna (animals). Use your best judgement and avoid doing both—sticking to the trail is best.
DON'T RIDE TRAILS YOU SHOULDN'T
Basically, in BC, unless a restriction is posted at the trailhead or online, you're allowed on alpine Rec Site trails with your bike. But it is your responsibility to know before you go. There's also an onus on you as a mountain biker to politely share the trail. Remember, you move faster than hikers do, so shout ahead, and don't scare them.
BE AWARE OF BOUNDARIES
If your alpine ride flanks a no-ride zone like a provincial or national park, don't break the law and enter it with your bike. It's a big fine if you get caught, and it does mountain bikers no good. If we behave, we might get access to these places someday too. So don't sully our rep with the government big wigs, eh.
LOCALISM SUCKS
The mountain isn't a surf break, and this isn't Los Angeles. Be polite to others and don't be entitled—nobody owns the alpine. Everybody has the same right to enjoy Crown land.
LOVE EVERY MINUTE
You're in a very special place up there. Appreciate it.