14-Day Itinerary: Cariboo South Chilcotin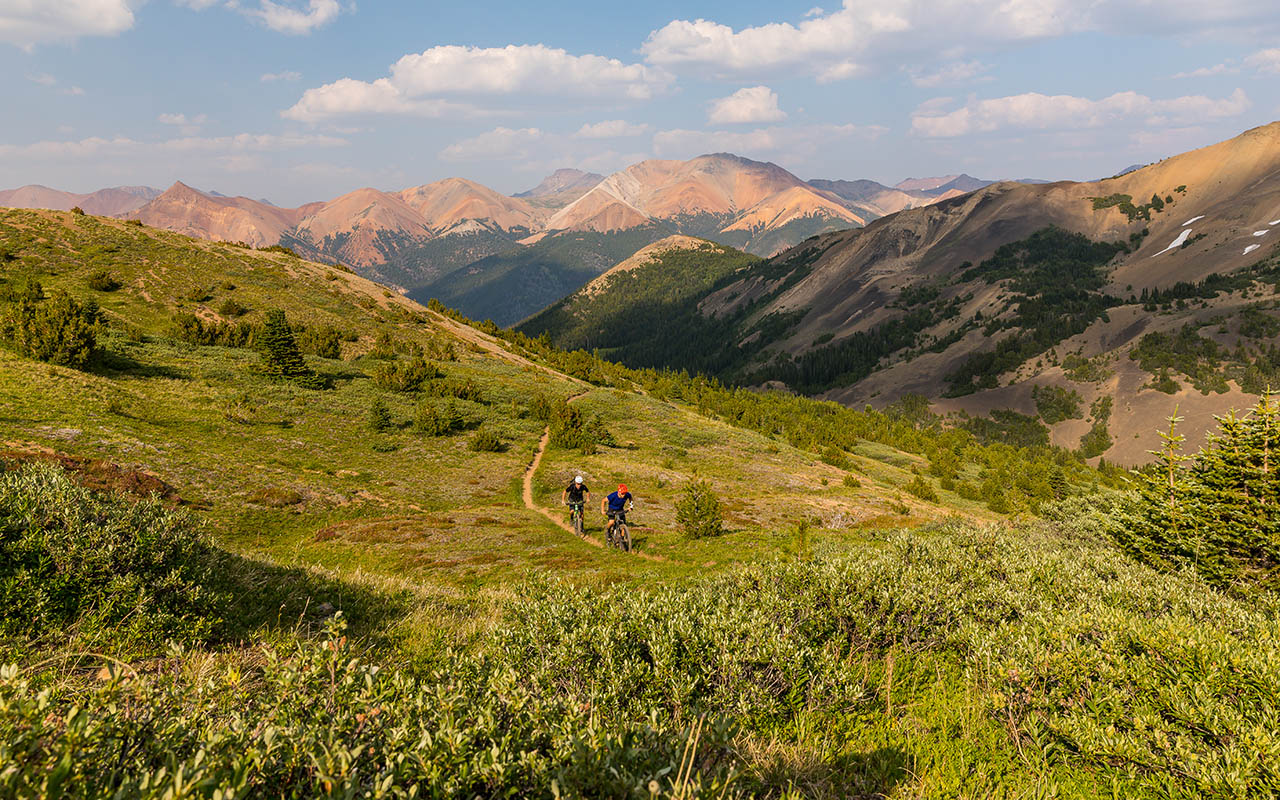 Cariboo and South Chilcotin Road Trip
This 14-day itinerary is based on the story "Gather your friends and explore the Cariboo" and takes riders into some of British Columbia's more unexplored regions and trails.
Access: Start in Vancouver | End in Vancouver
Total duration: 14 days
Total distance: 1,700 kms (1,050 miles)
This itinerary stops in many popular riding destinations in BC's Cariboo Chilcotin region. The initial drive from Vancouver to Wells takes you through the spectacular Fraser Canyon then to the Cariboo Plateau. This route retraces many of the routes taken during the Gold Rush era of the mid-19th century. Forestry and tourism have now become the main industries and mountain biking is one of the more popular ways to enjoy the incredible landscapes found here.
Day 1 – 2: Wells & Barkerville
Ride the historic trails used by early prospectors during the Gold Rush. Step back in time and stroll through the historic town of Barkerville. Try the great food at the Bears Paw Café in Wells or the famous Lung Duck Tong in Barkerville.
Day 3 – 5: Williams Lake
Ride Fox Mountain trails overlooking Williams Lake. Discover the new Chief William cross-country trail which connects with the Chief Will-yum Campground. Check out Snakes and Ladders in the Westsyde Trail Network or So Long in the Desous Trail NetworkFind healthy eats at Smashin Smoothies and great breakfast or lunch at the Gecko Tree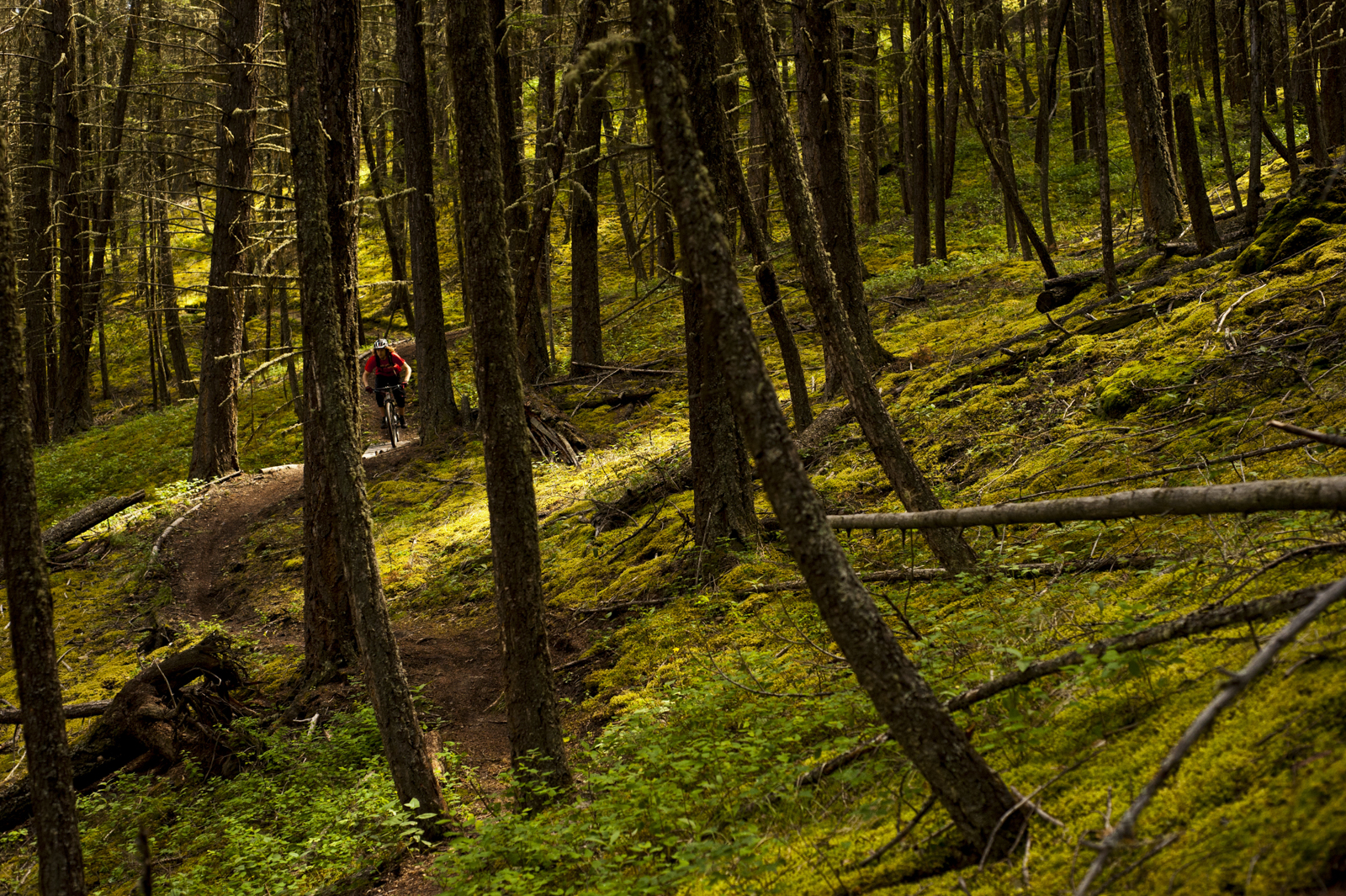 Day 5 – 6: 100 Mile House
Check out the fast and flowy cross country trails of 108 Mile. Check into the Spruce Hills Resort (formerly The Hills) offers great cabins, excellent food, and a spa. Ride Stormrider in 100 Mile House a little known fun downhill trail just south of town. Find great coffee and treats at the Chartreuse Moose in 100 Mile House.
Day 6 – 9: South Chilcotin
Ride remote epic rides in South Chilcotin Mountains Provincial Park. Book a trip with Tyax Adventures for guided rides and a floatplane shuttle. Tyax Lodge on Tyaughton Lake is the perfect place to relax after a wilderness adventureVisit the tiny villages and ghost towns in the Bridge River Valley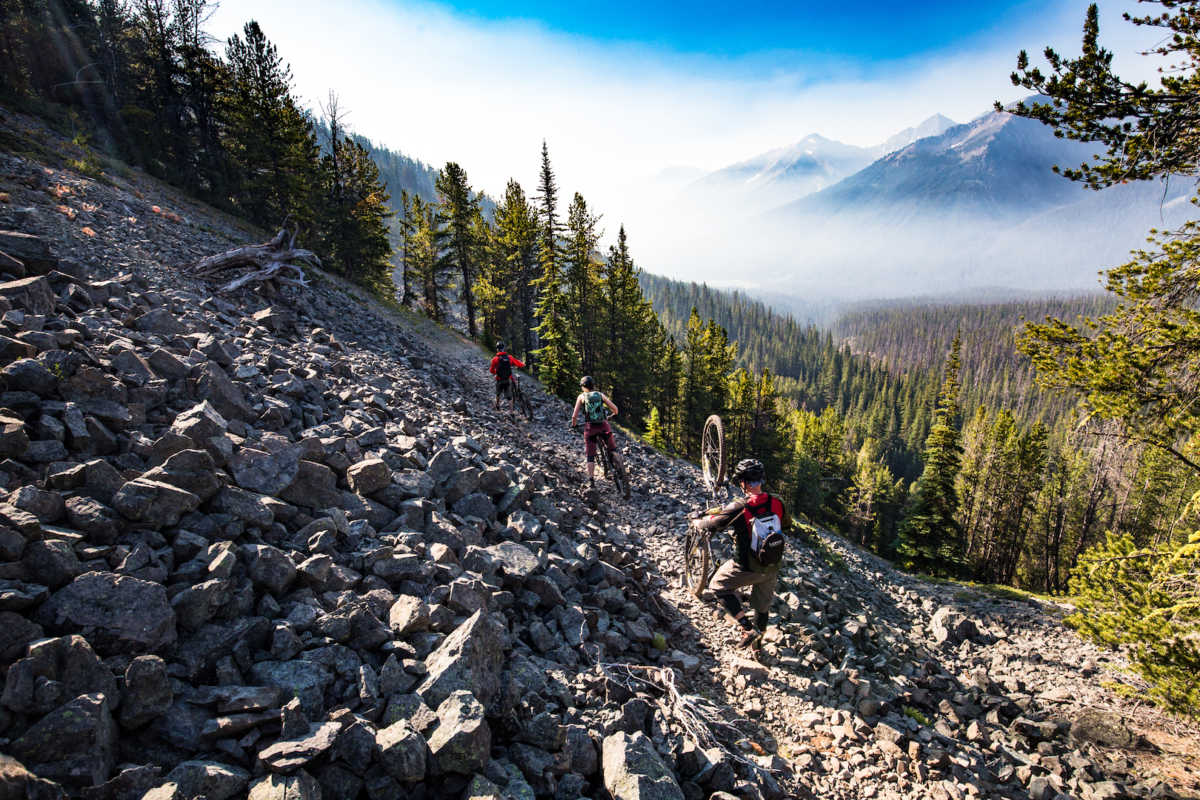 Day 10 – 13: Whistler
Ride the Whistler Valley trails or the world-renowned Whistler Mountain Bike Park. Stroll the Whistler Village for great shopping and dining experiences. After a day in the saddle relax and go for a dip at Lost Lake Park. Grab a great breakfast at Lift Coffee Company in Whistler Village. Enjoy drinks on the balcony at the GLC.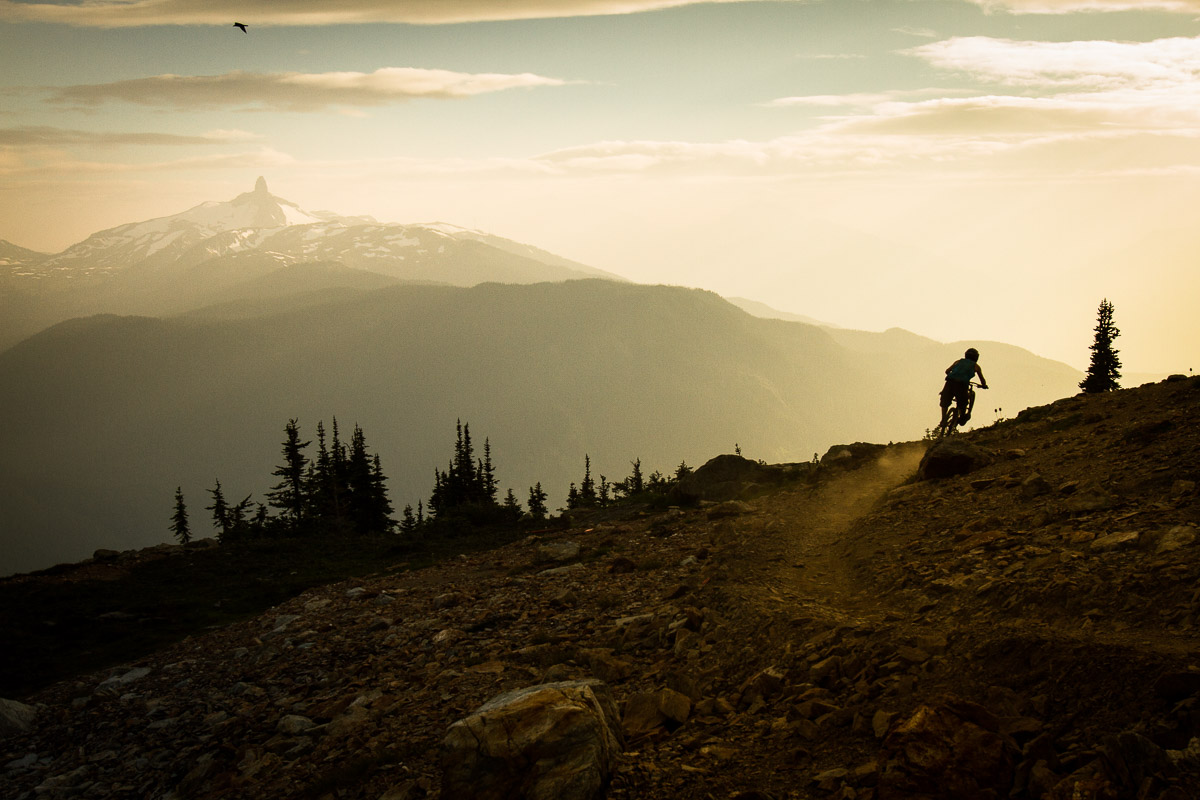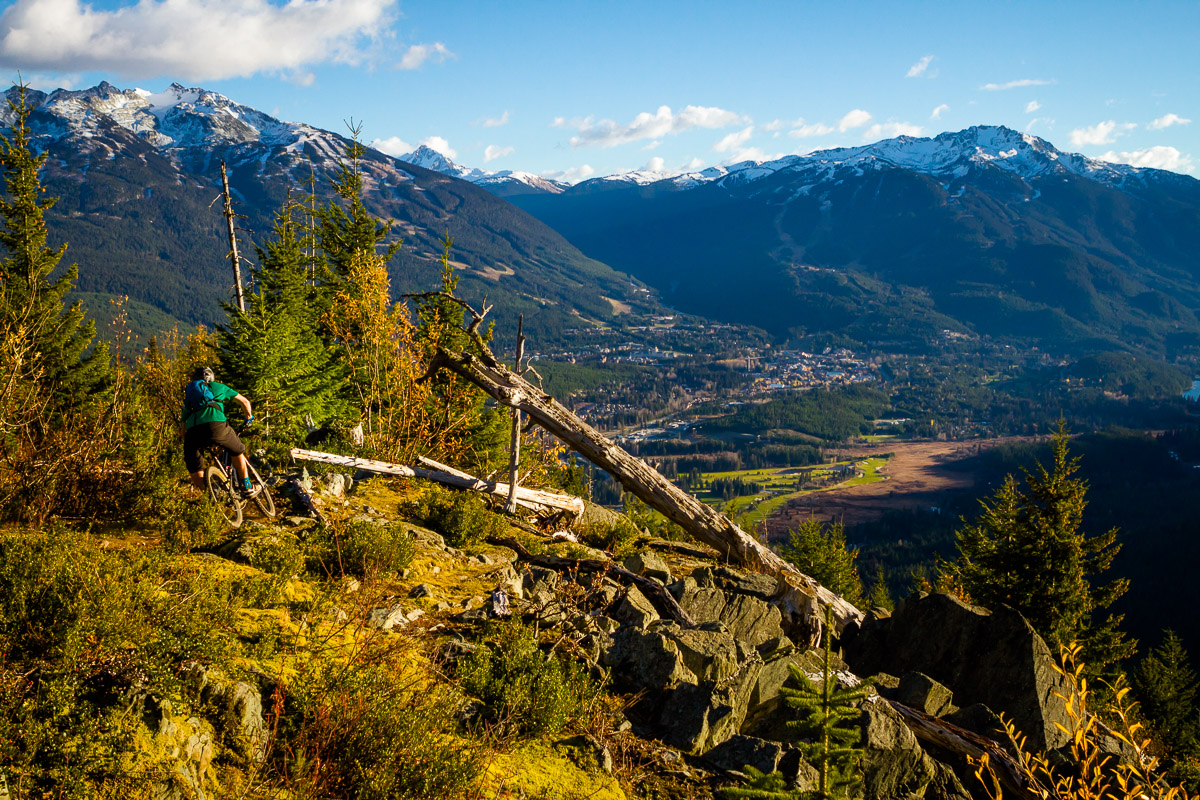 Day 14: North Vancouver
Ride Vancouver's legendary North Shore trails on Mount Seymour and Mount Fromme. Check out the Lynn Canyon Suspension Bridge. Relax at a local North Vancouver eatery or brewery after your ride. Visit one of the many bike shops for excellent service and great deals.
For more inspiration and ride ideas for your next mountain bike trip in British Columbia, check here.