Exploring the North Shore Trails with Tristan Deggan
From a family of artists, Tristan Deggan has been educated in Canada and in France where he has spent six months of every year since he was born. His interest in photography started at an early age and has grown ever since into what is now a full time profession. As a child his time in the Auvergne was spent roaming the countryside on his bike, peering through his macro lens at the abundant insect and plant life which served as a base for him to expand his photographic horizons to every aspect of photography and now more recently, videography. His work shows his intimate relationship with the rolling hills of the Auvergne, the seascapes of British Columbia and the rugged wilderness of the Okanogan Highlands of eastern Washington State. He works as a full time photographer & videographer in Europe and North America based out of Vancouver, Canada.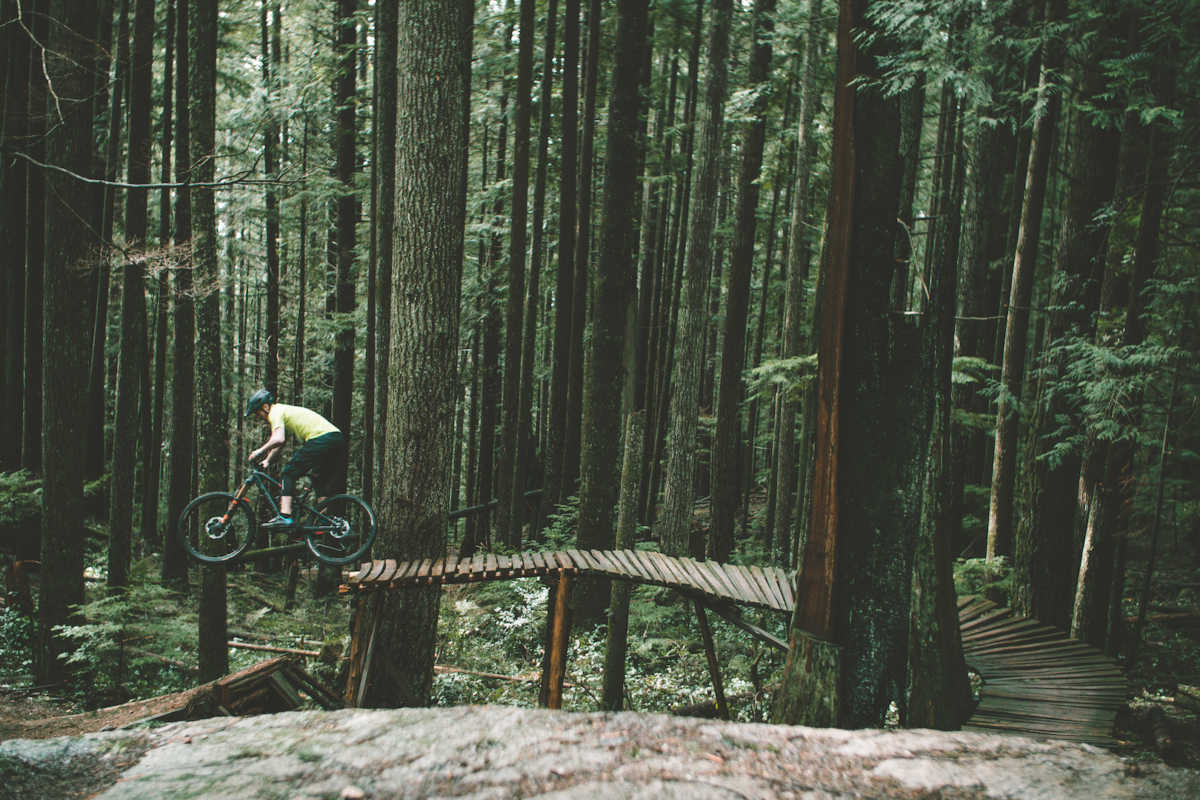 To come to the North Shore and not ride Ladies is like holidaying in Italy and not visiting Rome. You'd be stupid not to. This trail was started in '92 by Digger, who set the style for trails on the North Shore and inspired others around the world to follow into the freeride movement.
Trail: Ladies Only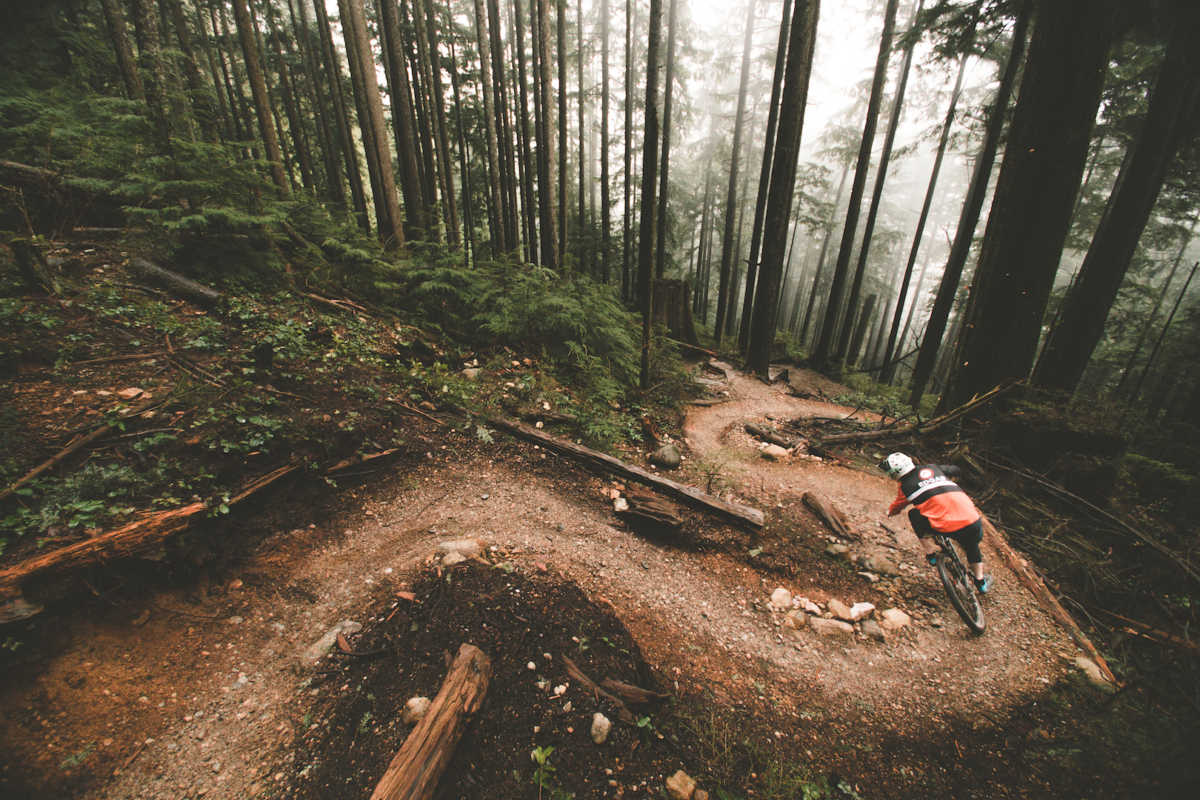 Ever thought to yourself what it would feel like to ride a roller coaster on a bike? Kirkford is the place for you if you have. A new school, pristine flow trail carved into the flank of the East side of the mountain is a must do.
Trail: Kirkford, Fromme Mt, North Vancouver.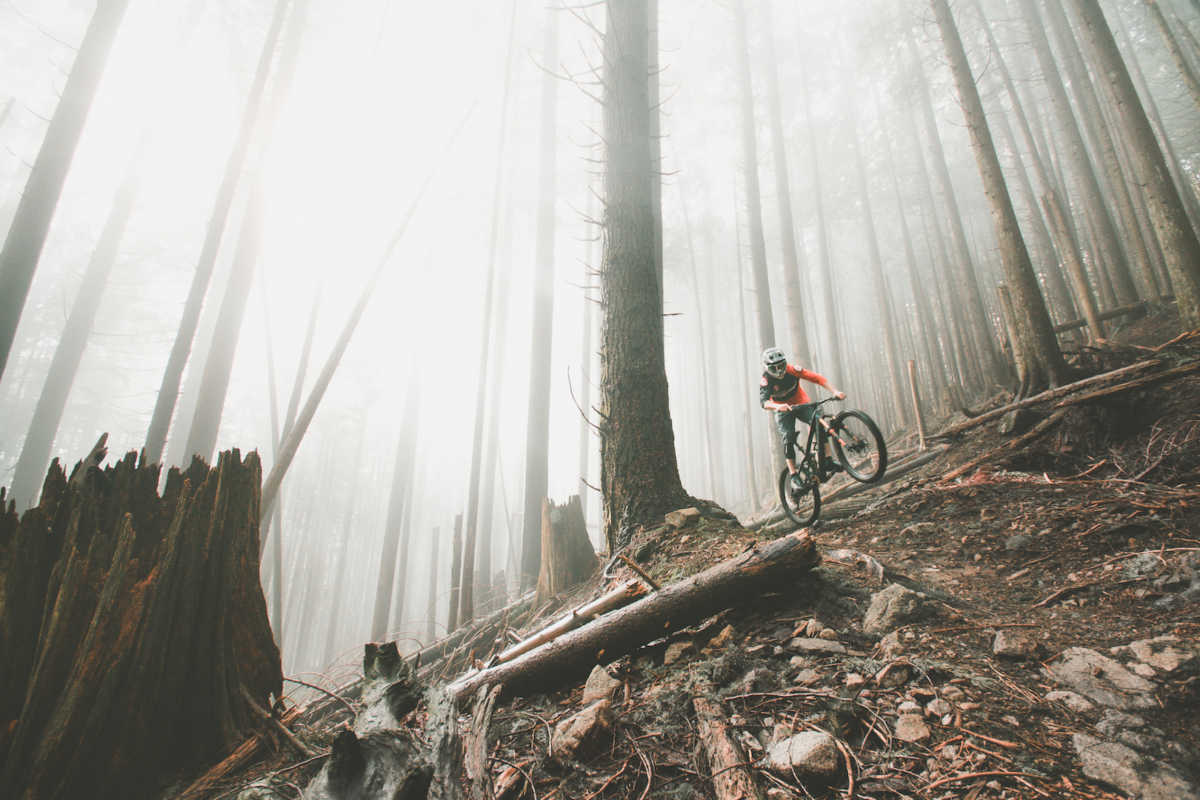 On the East side of the mountain, Kirkford trail can be hauntingly beautiful as the clouds brush against the tops of the mountains. Head up early to experience the magic…
Trail: Crinkum Crankum, Fromme Mt, North Vancouver.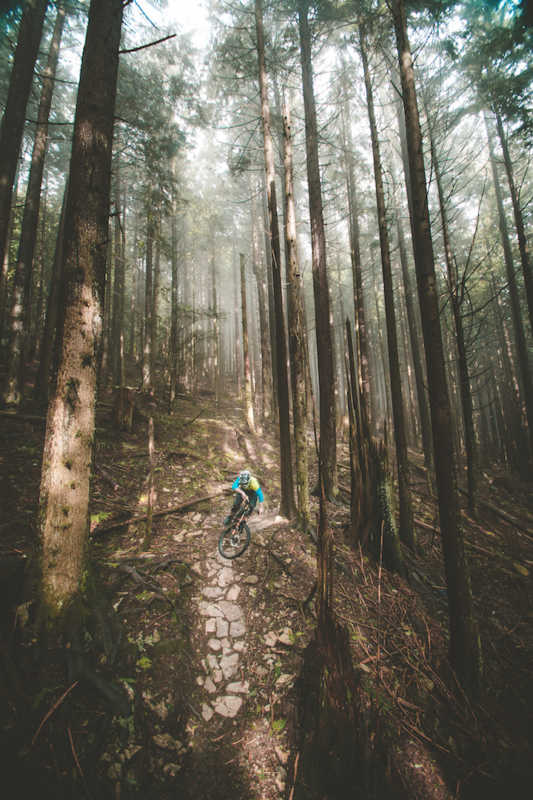 The top end of the trail is a series of tightly built rock berms that send you to fast straight sections through what seems like an abandoned WW1 battlefield. It is well worth the early pedal to the top to rip down this fairytale landscape.
Trail: Upper Crinkum, Fromme Mt, North Vancouver.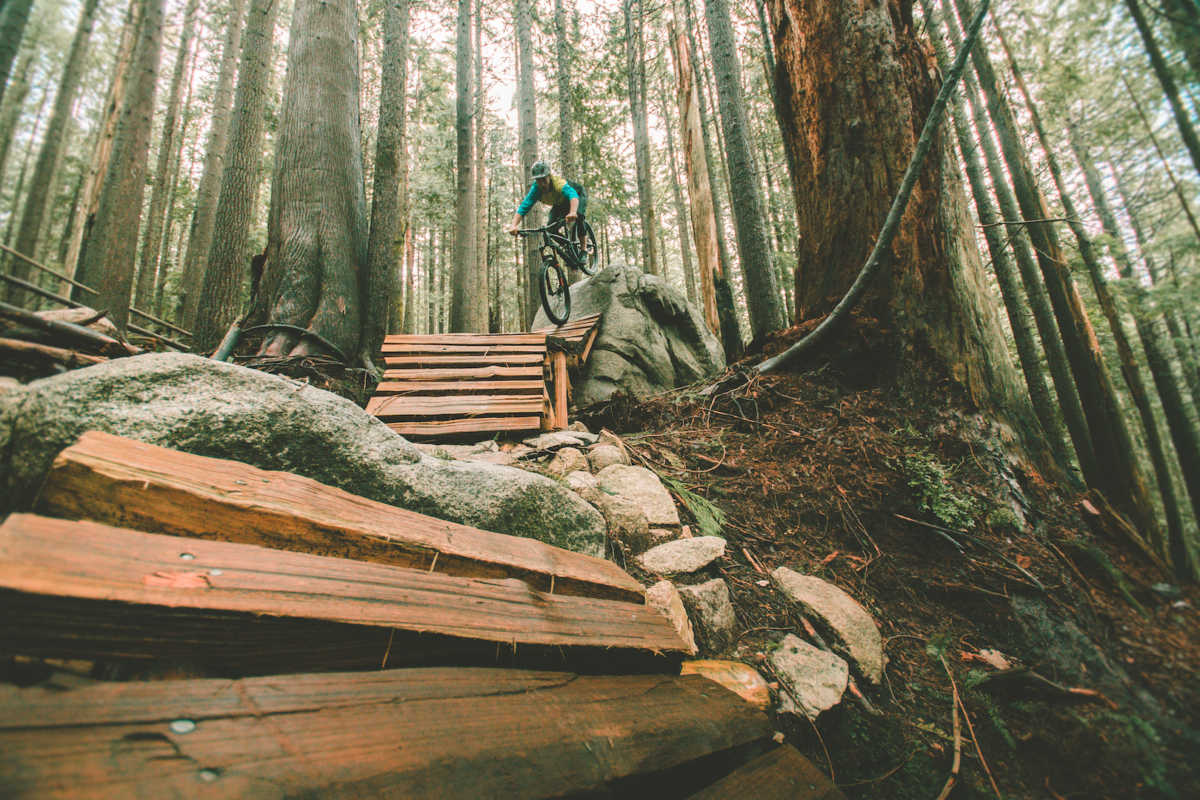 A classic example of North Shore Riding: For even Brendon took a few run-ups to tackle this feature. Too fast peddling up to the roll and your front tire will plunge and too slowly, you will lose some teeth on your chainring…
Trail: 7th Secret, Fromme Mt, North Vancouver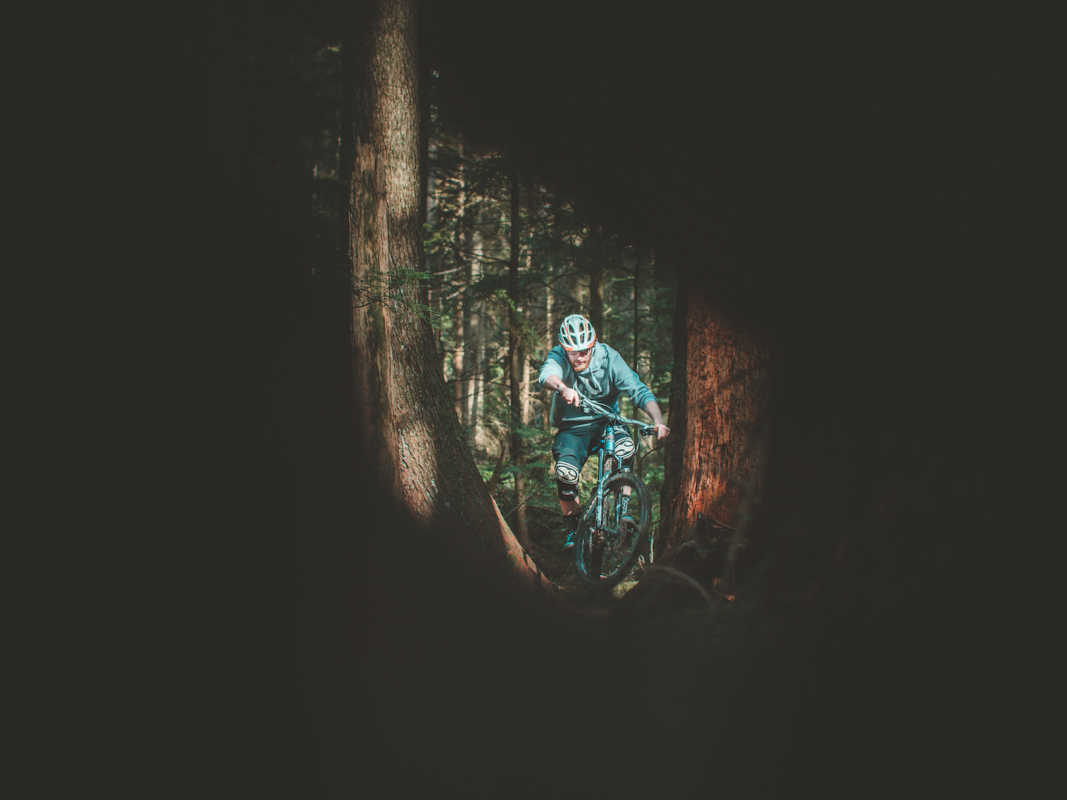 Wyatt blitzing his way through a gap built between two tight trees. If you're looking for a trail that gives it all, Dales trail is arguably the most diverse trail on Seymour Mt. From huge flowing gold trails at the top section to a technical carpet of roots and loam halfway down to hairy rock faces that will push even the most expert riders to their limits.
Trail: Dales, Seymour Mt, North Vancouver.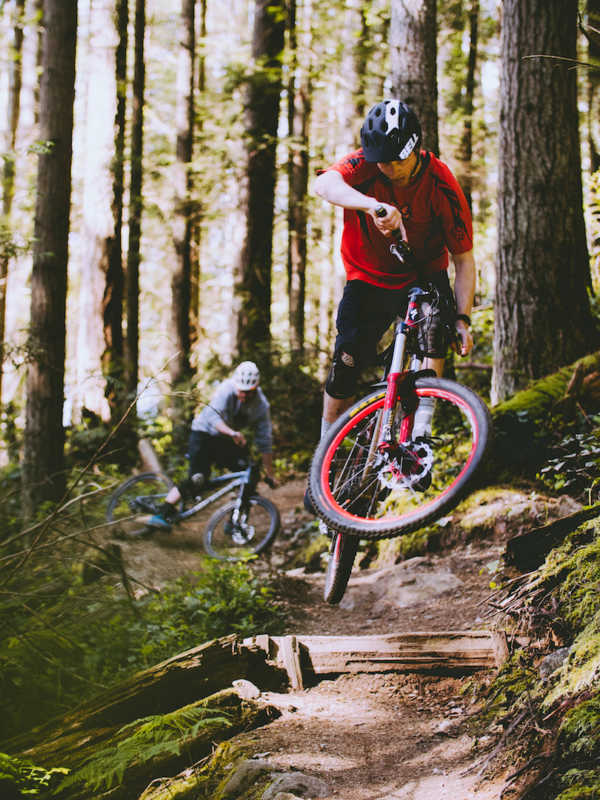 Adam and Wyatt showing off some steeze at the bottom of Forever After. A blue trail with some black diamond features, toss in a dose of high speed in lush green micro valleys and you're bound to have a grin on your face by the end of it.
Trail: Forever After, Seymour Mt, North Vancouver.
Mountain Biking BC would like to acknowledge and thank the trail builders whose trails are mention in this post. These builders have dedicated their time and vision to make the North Shore one of the most iconic mountain biking trail networks that continue to inspire and amaze riders from around the globe.
Ladies Only – "Digger" Todd Fiander
Kirkford and 7th Secret (original line) – Ross Kirkford
Dales (original line) – Dale Douglas
Upper Dales (new flow line) – Paddy Kaye
Crinkum Crankum and the rework of Kirkford and 7th Secret – "Ol' Man Pete" Peter Morin
Forever After – Matt Preston and Mark Wood
The Gangler feature on 7th Secret – Mark Wood
Think you have what it takes to be our next #mtbBC Guestagrammer? Email us at media@mountainbiking.bc!