Beginner's Guide to Camping & Riding on Vedder Mountain at Cultus Lake in Chilliwack, BC
Words & Photos by Sam Egan
Just half an hour south of Chilliwack, British Columbia, lays a popular mountain refuge for many a city-dweller, in the resort town of Cultus Lake. When first entering town it resembles a bit of a theme park, in fact there are numerous rollercoasters and waterslides lining the main drag as you drive through, but just beyond the small and kitschy business centre you'll reach the boundary of Cultus Lake Provincial Park. The park encompasses the vast majority of the shoreline with lush forest and steep peaks, only interrupted for the various camp and picnic grounds along the eastern shore. Beyond the small number of lakefront homes on the western side stands what you've come to Cultus Lake in the first place for, the illustrious Vedder Mountain.
A number of Provincial Park campground options are available along the eastern shore of Cultus Lake, each offering varying degrees of privacy and access to hiking trails, beaches and whatnot, and if you're planning solely on shuttling or at least driving to the trailhead to ride, these might be a solid choice for a more scenic temporary homestead. Sunnyside Campground, however, sits just before the park boundary and, although it's more RV and family-oriented than scenic, it does have ample beach access and there's an excellent pedestrian shoreline trail that leads right to the trailhead at Vedder Mountain.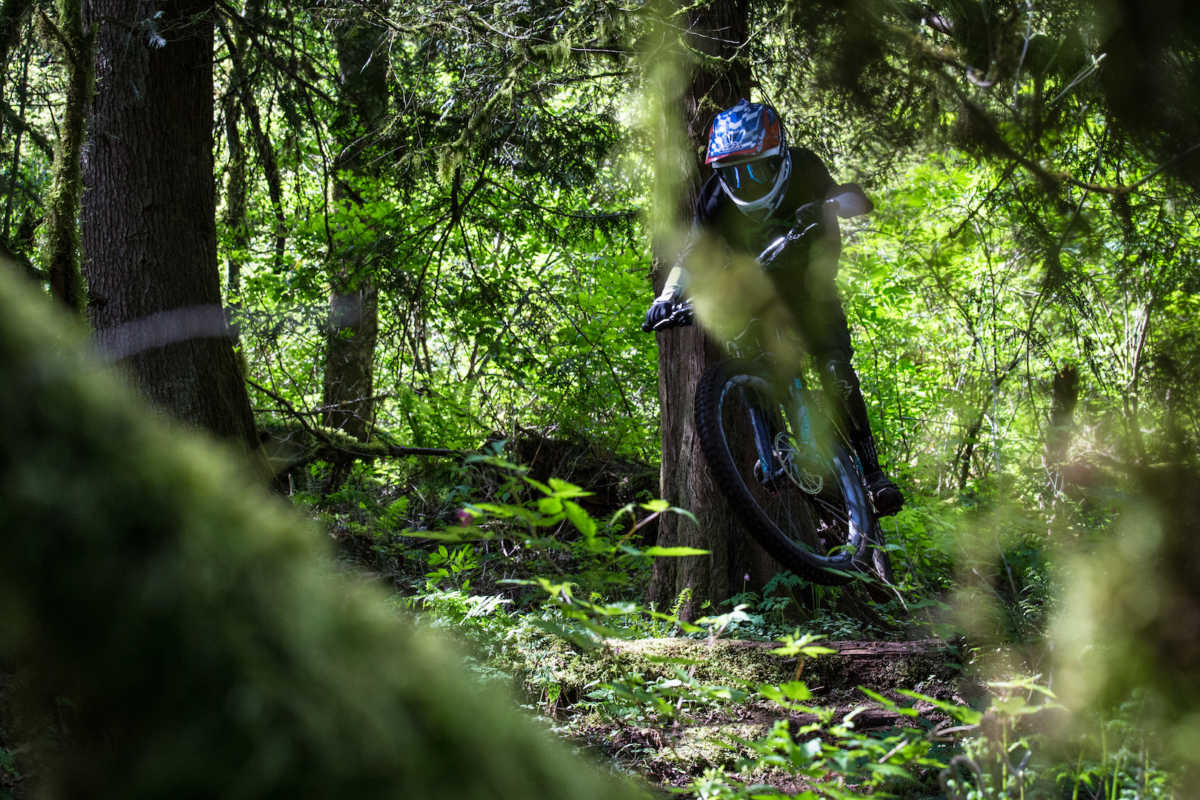 The summer days are long in these parts and, if you've arrived at your destination with enough daylight to burn, why not clock a shuttle lap or two before signing into your campground? You've reserved this site as far in advance as possible after all, this being a crucial factor for whatever camping option you've vied for so close to the bustling Lower Mainland.
So, just before entering Cultus Lake watch for a right turn onto the 2WD accessible Parmenter Road (aka Vedder Mountain Road), which will take you up into the Vedder Mountain trail network as far as you want to drive. Try the fast and flowing blue route; Ditch Chicken into Electric Lettuce, into Femur; or the black diamond Dilemma for quick shuttles and solid samples of what Vedder has to offer. Or, for a longer descent, head all the way up to The Den to properly earn your locally brewed Old Yale, later around the bonfire.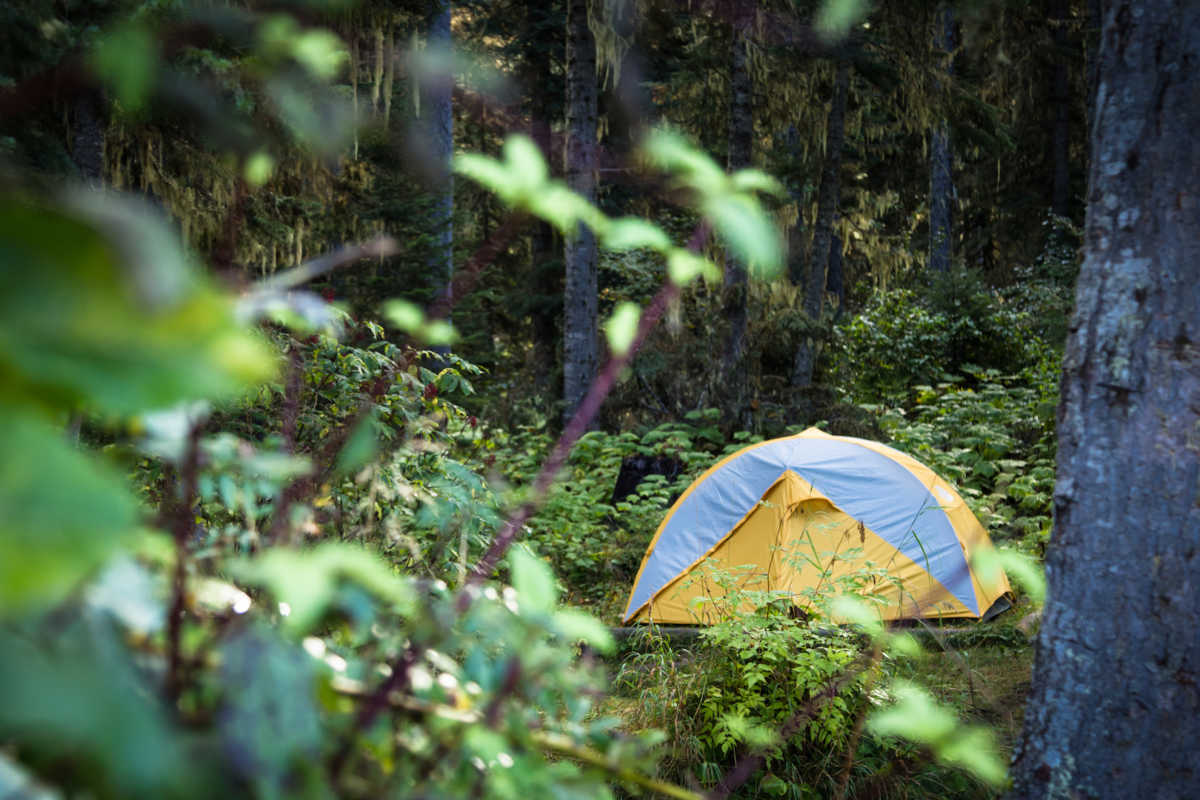 Though the lake is very scenic this isn't exactly wilderness camping and you won't be far from your car, so if you have a larger tent, trailer, etcetera, that you can opt for, do. You'll be happy for a little extra room to move around and spread your gear and bodies out after a long day of riding, and you won't lose any points for extra weight on this trip. Be sure to set up camp before nightfall and prep something portable for dinner, and head down to one of the many tables or benches installed on the beaches of all camping locales around the lake, to watch the sunset over the western shore.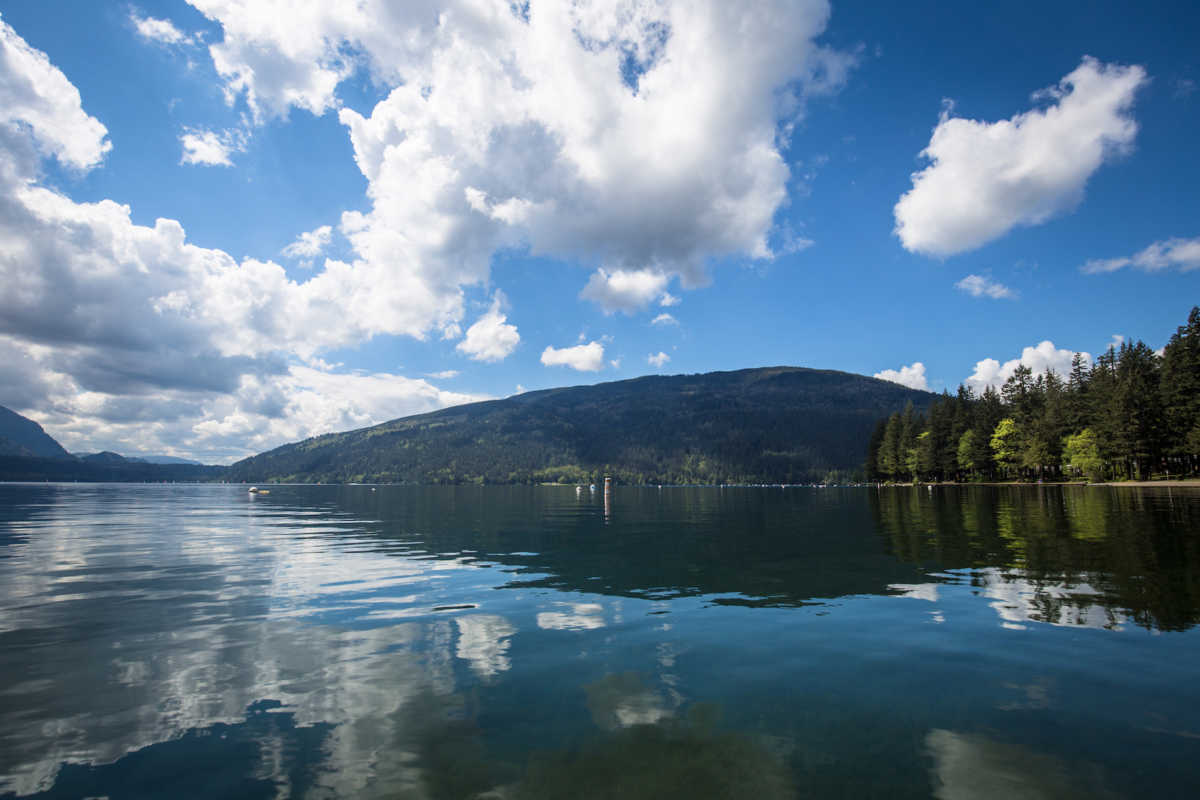 In the morning, load up your pack for a day on the trails and, if you've opted to stay at Sunnyside, start a leisurely pedal along the lakeside route to the Main Beach Park and trailhead for Vedder Mountain. If you're staying in the Provincial Park you've got a short drive ahead of you, but there's plenty of parking at the trailhead.
There are various climbing-specific and dual-direction trails that can help you ascend through the Vedder Mountain trail network exclusively via single track, starting right from the Main Beach Park trailhead on Lake Trail. The access roads are also well graded and always a solid option to get you where you want to go in a relative hurry, but make sure to at least utilize the beautifully appointed Sunnyside-Up along the way.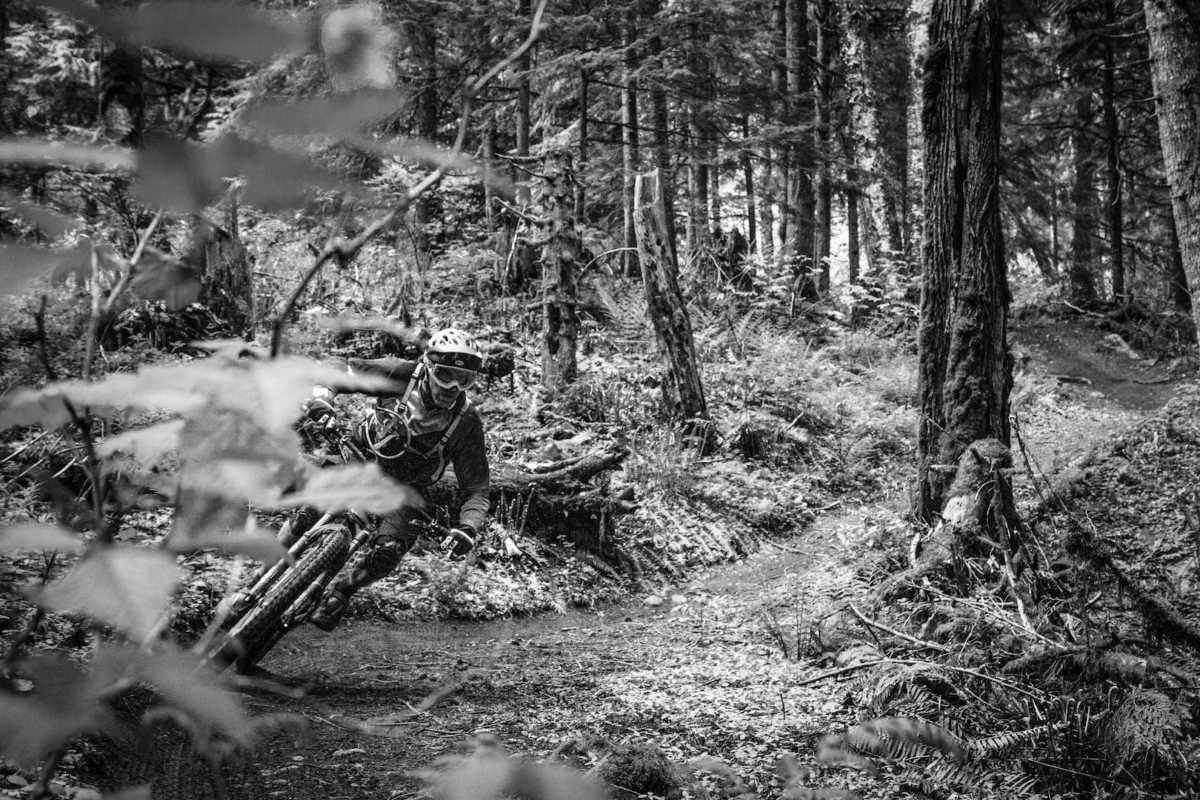 Allot a little time over beers the night before, or while scarfing down breakfast the morning of, to plan your route for the most bang for your cardio bucks before heading out. If you prefer the personal touch, or need to stock up on various tubes and lubes before commencing the adventure, swing by Vedder Mountain Bike Co. in Chilliwack on your way to Cultus Lake for some local advice on what trails you might like to sample best, from the mountain biking smorgasbord that is Vedder Mountain.
Thanks to the Fraser Valley Mountain Bikers Association you can safely prepare yourself for some meticulously crafted single track where loam meets flow, and just the right amount of tech to keep you on your toes. There's plenty of intermediate terrain to blast through but that's not to say it's all mellow on Vedder, you'll find elements borrowed from the eponymous North Shore scattered throughout so make sure you don't hit anything blind 'round here.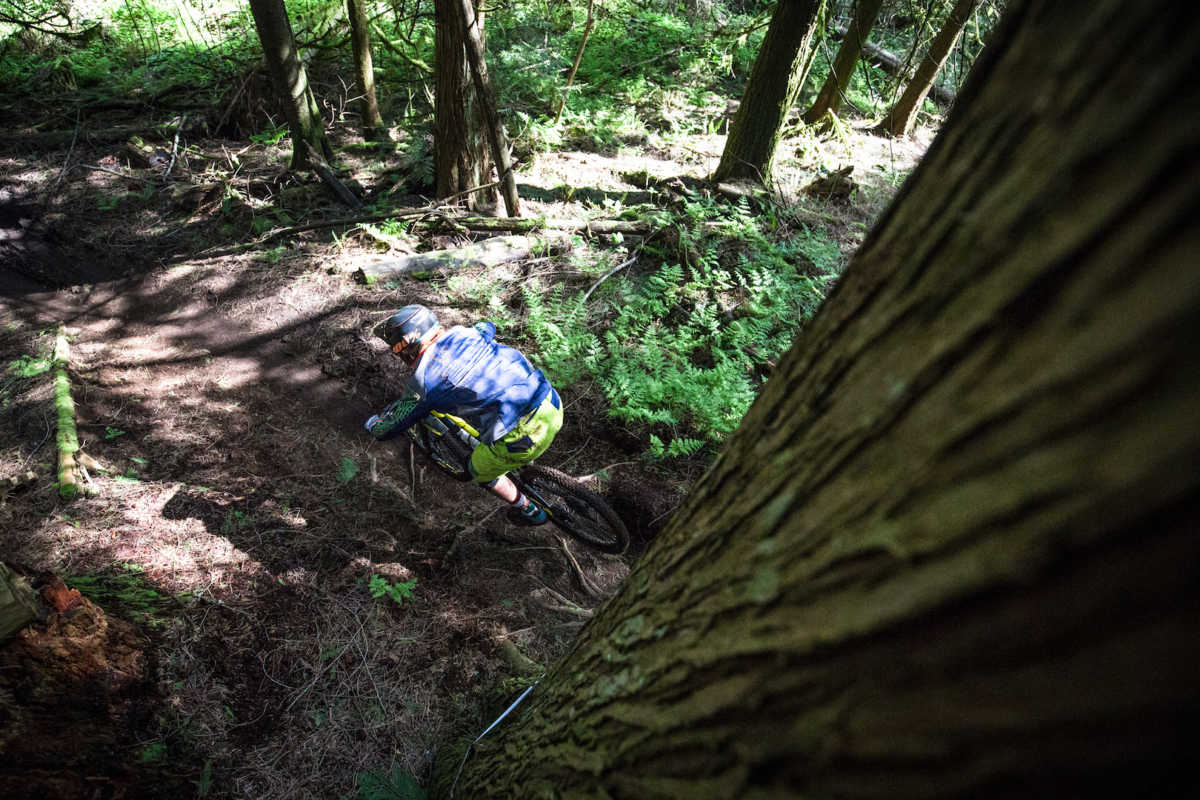 After your lungs and legs have had all they can stand, the trail network all generally funnels back into the Main Beach Park area where either your car or a quick coast back to the comforts of camp awaits. More importantly, though, is the lake, and likely a swim will look pretty tempting at this point in the day. If a fix of something not prepared over your Coleman stove or delivered across the threshold of a drive-thru window on the way home is in order after the long day of pedalling, Lakeside Beach Club is less than five minutes on foot from where you spit out of the trails. They've got you covered for the full range from healthy to fully deep-fried, and local beers on tap to quench your thirst.
Depending on how many days you've allotted to explore the depths of Vedder Mountain and Cultus Lake, from either the trailhead or pub you can turn left or right; back to camp or half an hour's drive back up Columbia Valley Road, to Highway 1, and wherever you started your journey.