Trans BC Presented By Stages Cycling - Day One Fernie: Straight Out of the Gate
Day one of the 2017 Trans BC Enduro presented by Stages Cycling gave racers a taste of true BC steeps and tech— straight out of the gate— with four stages visiting both sides of the valley overlooking the Elk River. Although Fernie is world-renowned as a powder destination with over 30 feet of snow annually during the winter season, these slopes provide the foundation for sheer, rocky descents that set the tone for the coming week.
"The first day is all about getting the cobwebs out— and not to break yourself or your bike," said Josh Hall (Pemberton, B.C.) Masters Men 40+. "But the stages were sick. I have never ridden Fernie, and it had a bit of everything— big steep sections, sketchy sub-alpine lines through the woods, and even some flow at the end as it mellowed out. It's going to get harder to hang onto the bars as the week goes on. I can see the wear and tear on the body getting significant."
Riders began their journey on the flanks of the Lizard Range in-bounds at Fernie Alpine Resort, where they sauntered up the Elk lift for part of their transition and pedalled across one of Fernie's five legendary bowls before dropping straight into Bike Thief— a black diamond descent by BC ratings. While the trail moniker may lead you to believe you should ride it like you stole it, racers were cautioned to begin their day with restraint with six long technical days ahead.
"We dropped right into what the whole day was going to be about. There was nothing blue about it," said Robin O'Neill (Whistler, B.C.) Open Women. "All of the trails were very loose and dry."
For some, the hyperbole of Bike Thief made them appreciate the first stage even more as they crossed the finish line. "Everyone had it hyped up to be mega gnarly," said Steve Saletnik (Santa Cruz, Calif.) Open Men. "It was, but not as bad as I thought it was going to be."
With 778m of climbing to their next stage, racers rode from Fernie Alpine Resort across the valley to part of the town's extensive trail network on Castle Hill. The transition weaved and bobbed up countless switchbacks to top out at 1,506m.
"The vistas made the grunts worth it," Saletnik said. "Especially with the thunderstorms roaming in the distance."
Stage 2 was pure sweet fun down Hyper Ventilation, a favourite enjoyed by cross-country and gravity locals alike in opposite directions.
"Stage 2 was my favourite because I had a really good run," said Casey Brown (Revelstoke, B.C.) Open Women. "I felt like I was on the edge of crashing the whole time, but stayed on the bike. It felt good to ride like that."
Brown is leading the Open Women's category with two stage wins. Just seven seconds behind is ALN, and Emily Slaco (Pemberton, B.C.) in third.
Racers were warned about the third transition up Bear Chutes, an infinitely long disused jeep track. Marshals kindly marked "worst climb ever" on the left-hand arrow to forecast the looming climb ahead. But if one thing remains true all week in the Trans BC Enduro, every heinous climb shall be rewarded inversely with an equally fun descent.
The third and longest stage of the day down Big Money presented 680m of diverse descending. "The surfy steep chutes were amazing. They can be hard to judge at race speed, but it's fun to get down them in a race run," Brown said. Tight corners, tree dodging, and pockets of loam added to the fun factor after burning through brake pads on the steeps.
The 1,966m of climbing, 2189m of descending and over 40 kilometres of riding for the day were topped off with a short and fun pedal down Oh Dear. "Stage 4 was really flowy. You had to be on the pedals, but it was a great way to end the first day," said Gloria Dario (Whistler, B.C.) Open Women. "It was the one trail where you could just open it up and actually go fast."
GearHub graciously opened their doors for end-of-day race festivities to convene, Sandwiches, beer and massage/physio awaited tired racers to replenish their souls from their big day and wait out quick thunderstorms. The rain gods finally delivered.
The Open Men's field is stacked with 75 competitors, and the top five under one minute apart. Jerome Clementz (FRA) led the day with four consistent first place results. Pete Ostroski (USA) and Remi Gauvin (FRA) are one second apart after nearly 24 minutes of racing.
The region has been under an extreme fire watch in recent weeks due to the lack of precipitation, and under a state of emergency since Saturday with more than 180 wildfires in effect across the province. As a result, helicopters schedule for Day 2 in Panorama have been allocated to fight fires, and the enduro show must go on without the much-anticipated lift.
"Panorama is clear of fires and smoke, so we'll utilize their terrain to showcase another beautiful day in the Canadian Rockies," said Megan Rose, founder and race director of the Trans BC Enduro. "Although we are disappointed not to take racers high into the alpine via heli, they will still experience high alpine as planned."
Stay tuned to Pinkbike for updates all week long from the Trans BC Enduro. Hashtag your photos #transbcenduro to make their way onto the live stream of the Trans BC's Media HQ.
A special thanks to Kazoom, Dissent, Tourism Revelstoke, Revelstoke Mountain Resort, Fernie Alpine Resort, Panorama Mountain Resort, Whitetooth Brewing and Monashee Distillery for additional support. The Trans BC operates under BC Singletrack Society, a non-profit society donating over $8000 to the trails and clubs from the 2017 Trans BC Enduro. For more information, email megan@ridingbc.com or visit www.transbcenduro.com.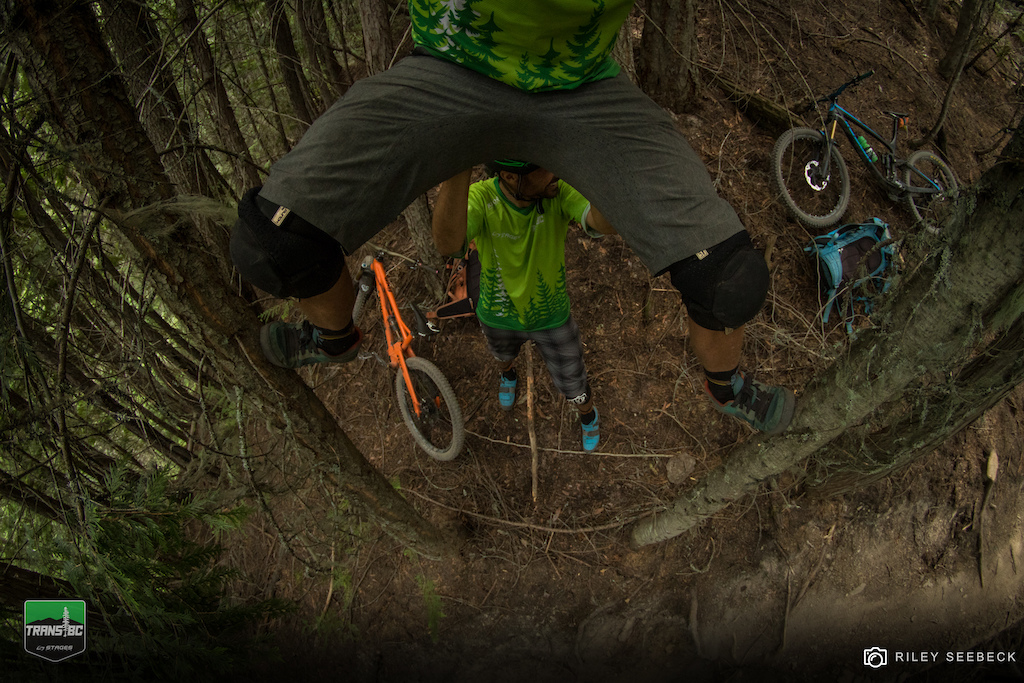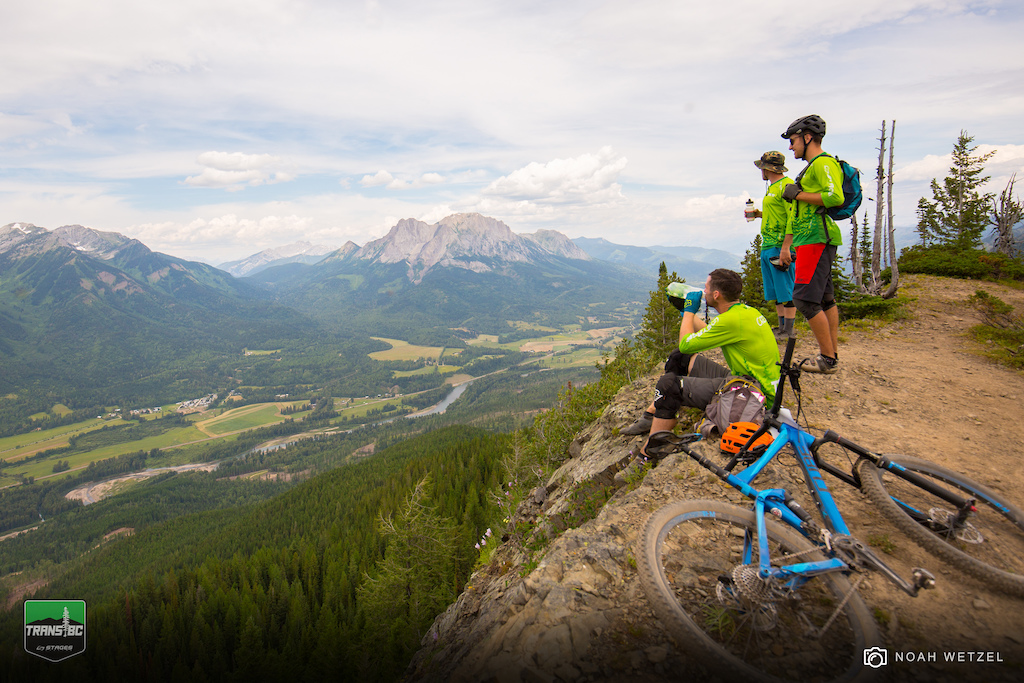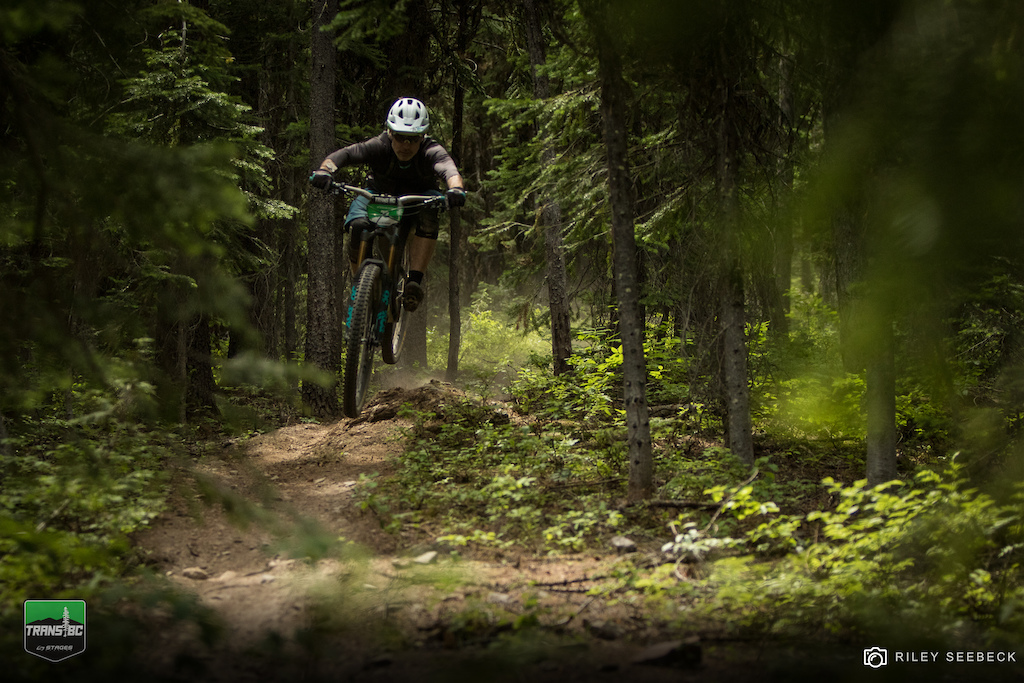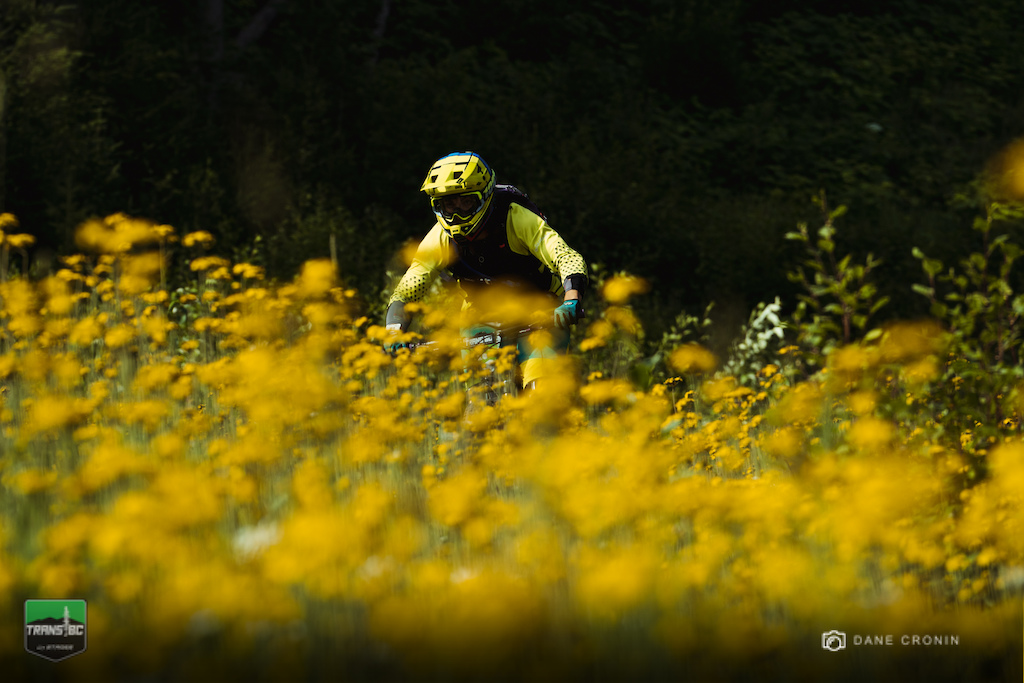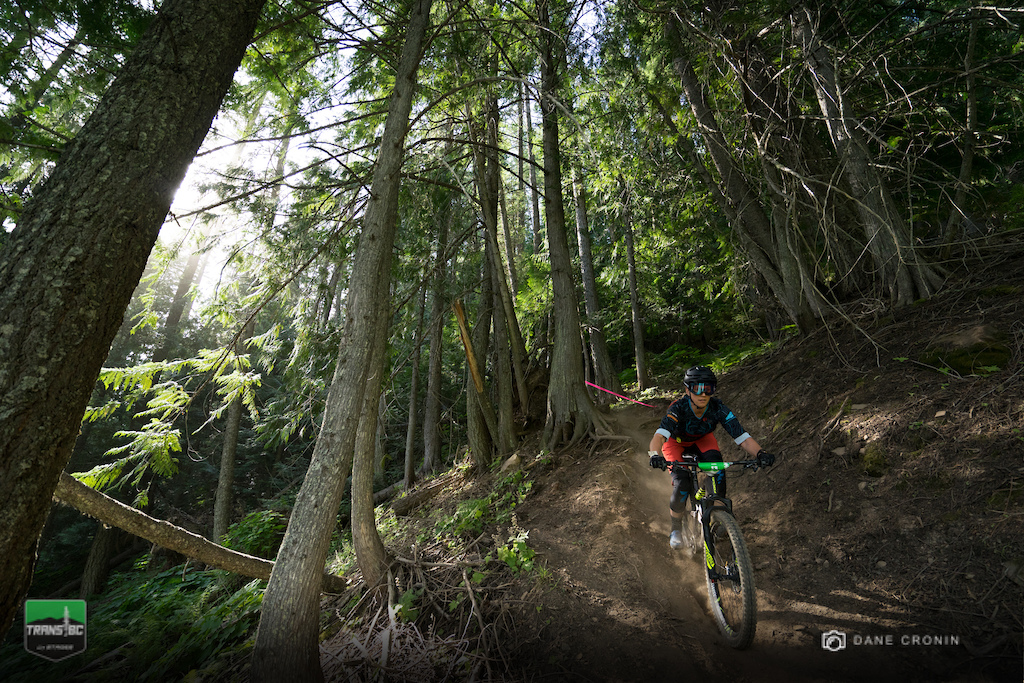 See the full image gallery here.