A Beginners Guide to the Sea to Sky Corridor and Lower Mainland
Photos and Text by Cécile Gambin
We live on the North Shore and one night over spaghetti dinner our five year old claimed he wanted to explore the trails around us. 'C'est fantastique!!' I replied. I whipped out my cell phone, tapped on Trailforks and together we poured over the possibilities. Looking for an easy single track without a steep climb or descent – was this too tall an order within the Sea to Sky corridor and the lower mainland? Are there trails here suitable for the beginner rider?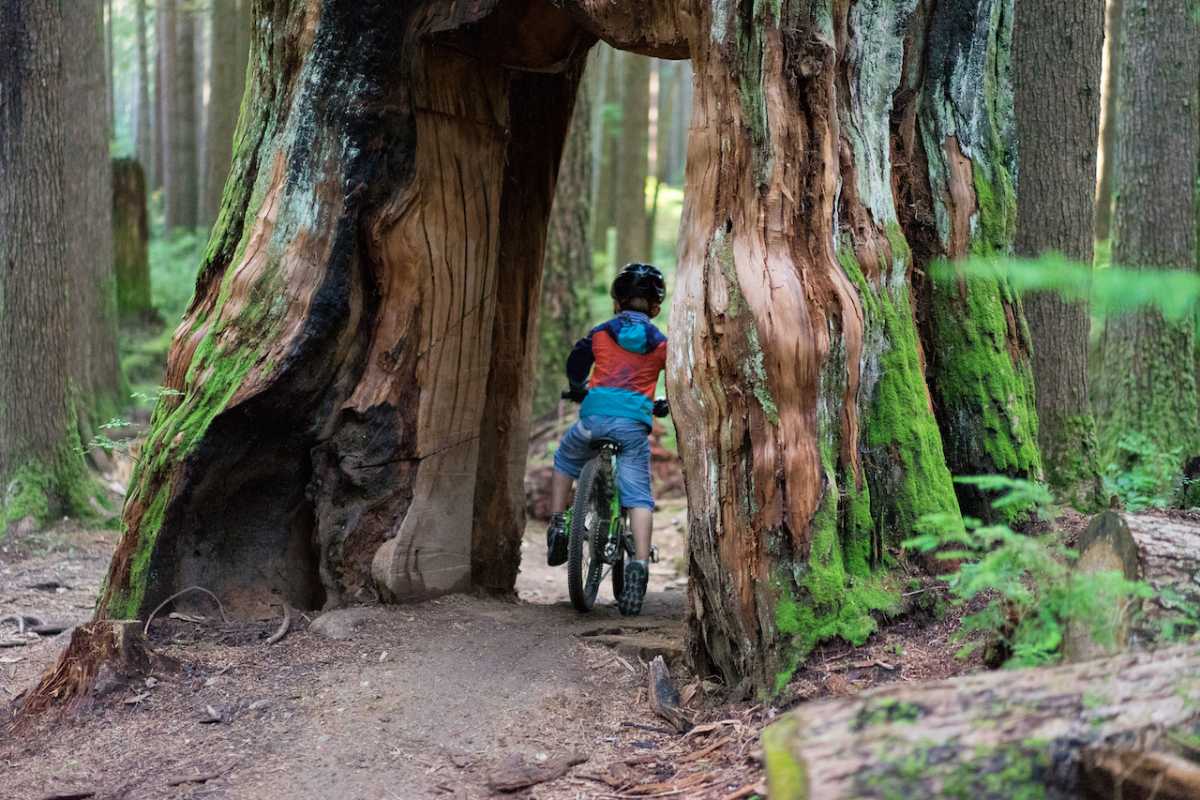 We eventually found and chose a handful of single tracks within a 50 km radius of our home that included flatter terrain with a splattering of rocks and roots mixed in for fun. Our friends always asked about our trips and we happily recounted our adventures – showing them pictures and battle scars with excitement.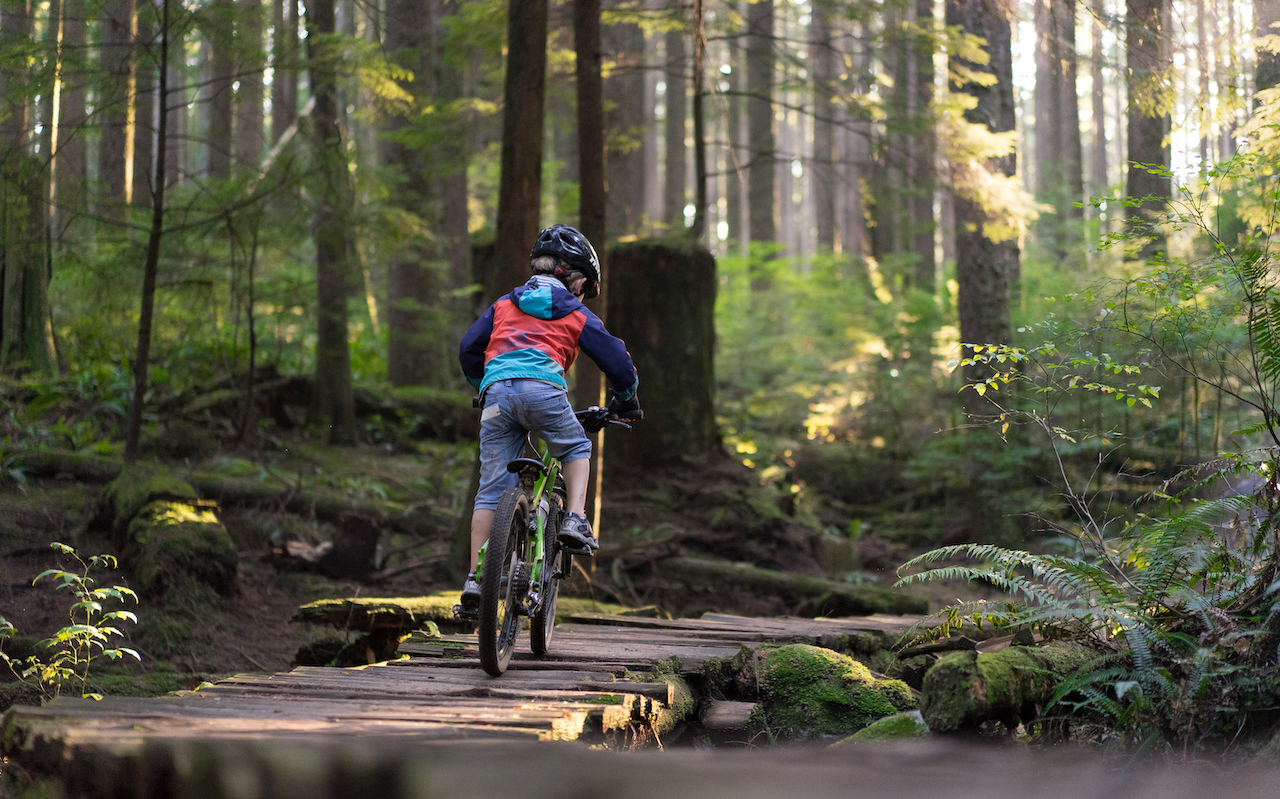 Our enthusiasm for the sport is perhaps why I am often questioned by parents and beginner riders who want to get into the sport but don't know where to go. We understand – having just moved into the province – we were not familiar with the trails. We asked our mountain bike friends but most didn't understand the needs of young children. Beginner riders of all ages lack the skill, the confidence, the determination and the mental focus and, in many cases, the strength to ride many of the trails found along the Sea to Sky route. While 'Bobsled' on Fromme Mountain in North Vancouver may be easy for an experienced shredder it may not be the case with a novice rider.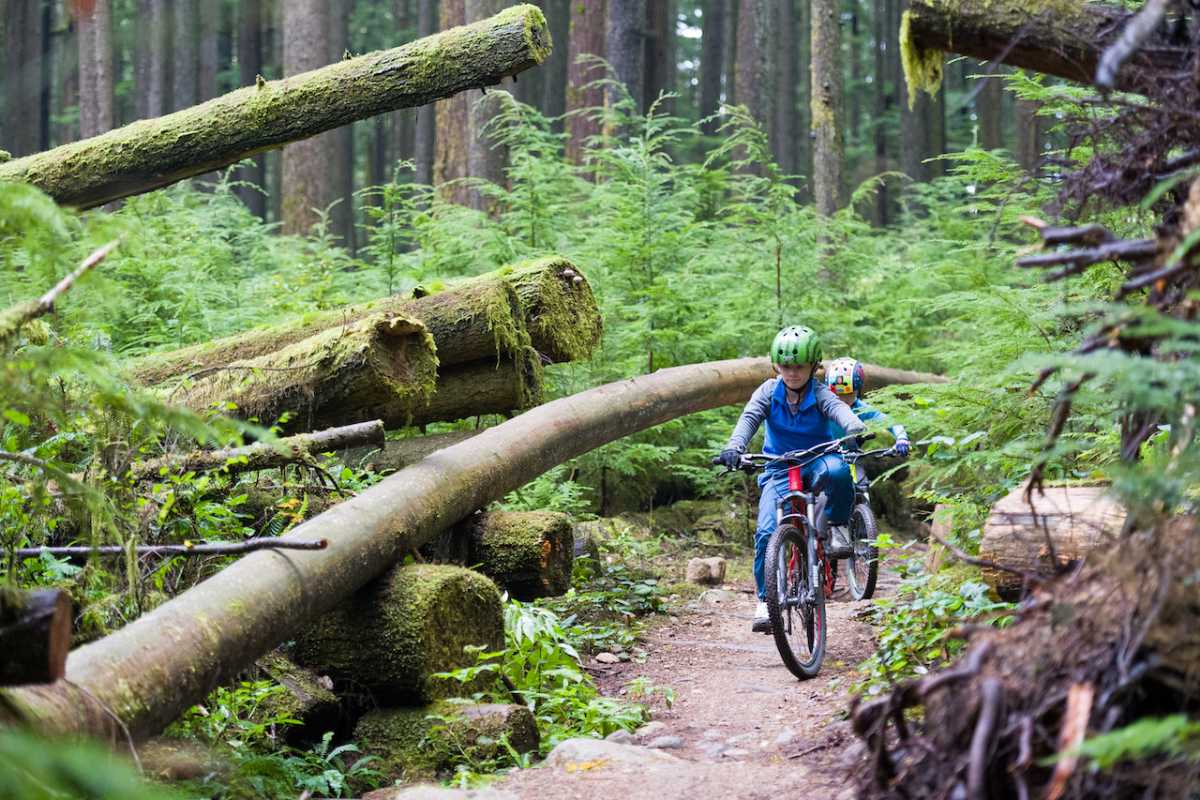 So where did we go? What trails helped our boys' progress from easy green trails to double-blacks in a few short years along the Sea to Sky? After much trial and error we realized there were a handful of trails we always returned to because they were doable and fun. Eventually, we began to travel outside this circle we had created and, as their skills and strength progressed so did their want to explore the province.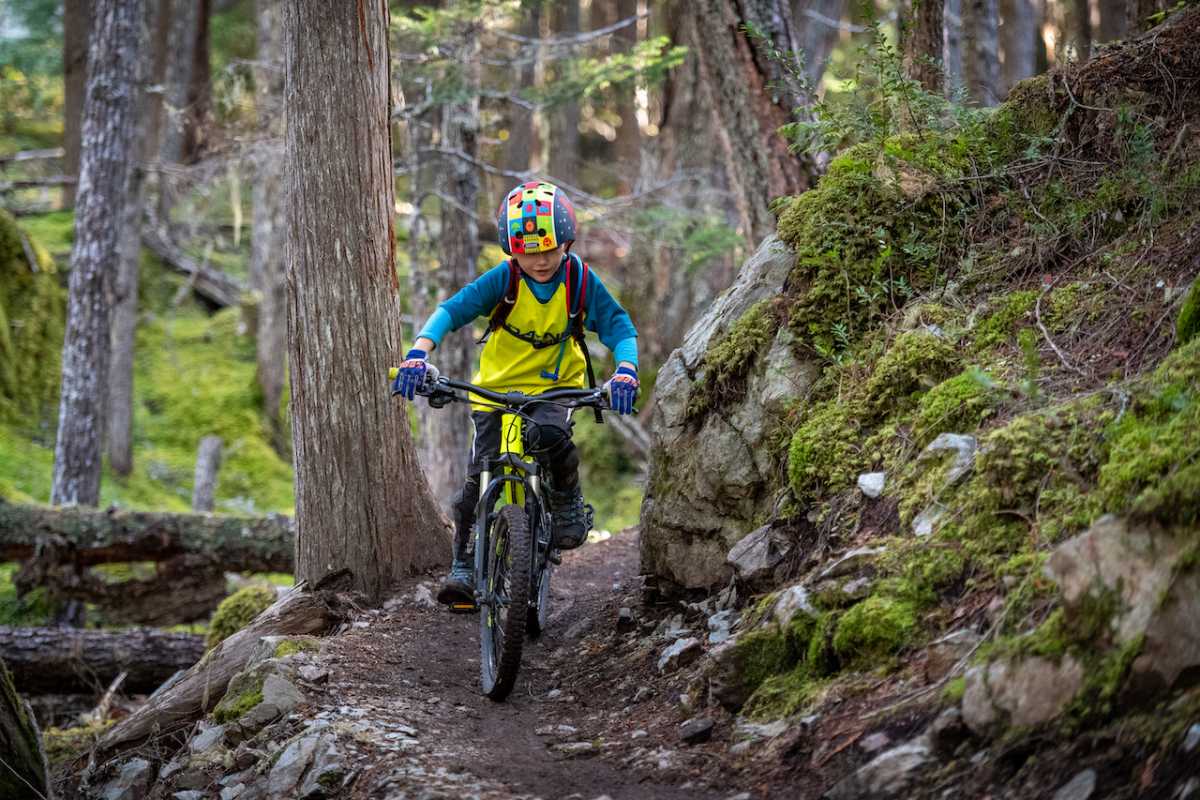 We began our journey at the Pacific Spirit Regional Park Trails in Vancouver. These trails are mostly double track that go through a beautiful mature cedar forest and are perfect for a novice rider transitioning from pavement to dirt or gravel trails. Our next step was the South Surrey Bike Park. This is a great entry point into single-track trails with two wonderful trails that loop around. After you tackle the green trails you can move onto the blue loop which is a good progression. Our kids loved it there. Once they gained confidence and skills we progressed them to the Bert Flinn Trails near Port Moody. Because of its low profile there is very little climbing making the trails rideable for most. The loops are longer enabling riders to get fitter and stronger. There are features on many of the trails but you can ride around them. The Brackendale Trails along the Squamish Valley floor were next on the list. These trails are more challenging as there are lots of roots and baby heads but the climbing is gentle and gradual and there are many options to choose from. This is a great trail system to progress to the next level. Eventually, we tackled Mount Fromme in North Vancouver, the Lost Lake area in Whistler and, finally, the Mount Seymour trails as the kids gained confidence, skills and the strength necessary to tackle more elevation, rocks, roots and trails with steeper pitches.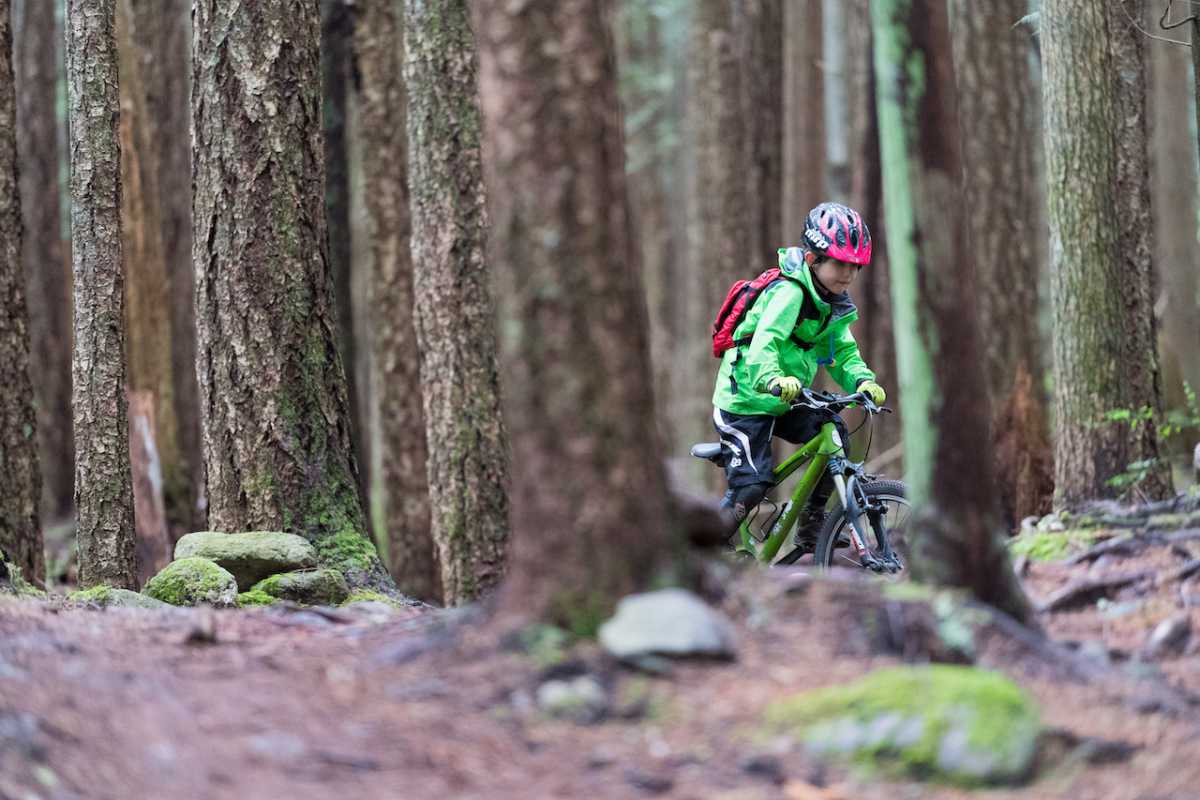 I highly recommend using Trailforks to search out the green and blue trails we used as they offer great descriptions, profiles and photos. Like any activity there are risks. Know your children or your beginner friend and put them in a safe, and supported situation. Ask the local bike shop and they can point you to groups that offer lessons. Sometimes one lesson can make a huge difference.