We Love Early Season Escapes to Vancouver Island
Video by Ollie Jones Photos by Mark Mackay Words by Hailey Elise
---
Waiting for the mainland trails to appear from under the snow is like waiting for Christmas – all-consuming anticipation. As the rumours fly, you keep your ear to the ground for any intel on the current rideability and your eyes to the forest for the snow line. What's even worse, is that surprise spring snowfall that hits and sends your dreams of brown pow that can be reached right from your door into a distant memory. But what if just a ferry ride away, lie trail networks that are already in their seasonal prime?
Vancouver Island is the answer to your springtime woes. It boasts mild winter weather that leaves many of the trails without snow much of the year. Located only 2 hours from Vancouver by ferry, the Island is bursting with networks waiting to be explored. While it's common knowledge that the island riding scene has been around for quite some time and is highly established, many refrain from travelling to its shores because of the ferry. Needless to say, if this is what's stopping you, you're missing out.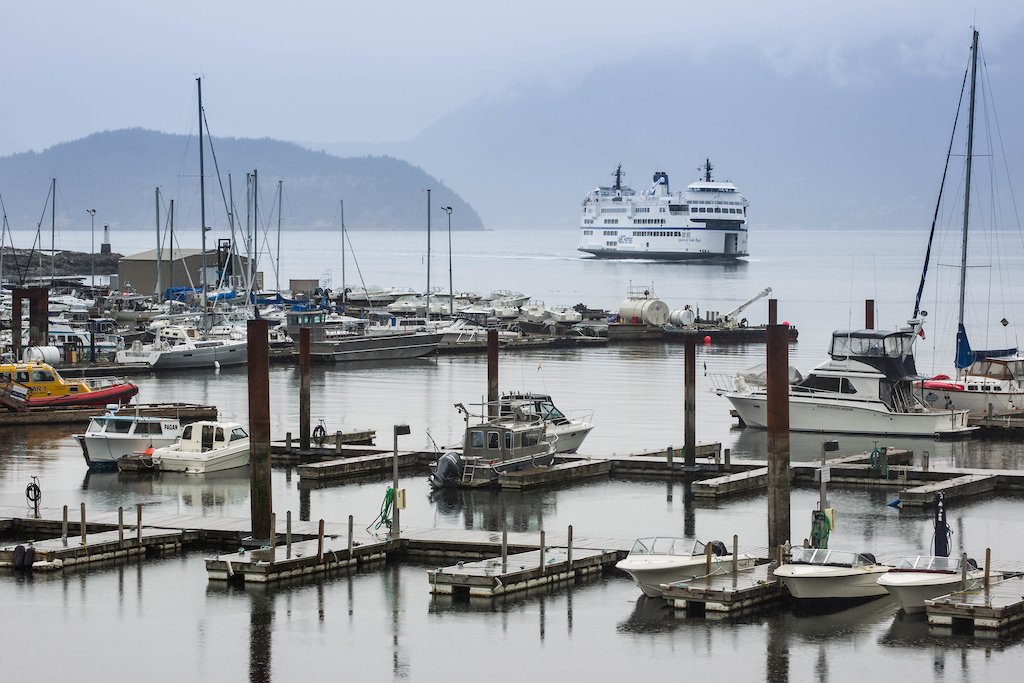 Riding zones span the entirety of the island and in theory, it would take weeks, if not months to sample each of them. That being said, the close proximity of the networks makes it perfect for a weekend or week-long road trip. To give you a taste of what Vancouver Island has to offer, here are three stops you can connect for an all-encompassing mountain bike trip.
Duncan
Duncan is situated 40 minutes south of the ferry in the Cowichan Valley. As with many of the cities in British Columbia, its roots are in the gold rush. Make sure to leave some time to walk around the historical downtown to take in the old buildings and landmarks. This little island town is home to the infamous Mount Prevost which has been put on the map over and over in numerous films. It's best to visit early in the season to avoid the lengthy pedal up when the gate closes at the bottom in summer due to fire hazard. This network is known for it descents. An easy shuttle puts you at the top and from there, it's just you and gravity. The trails feature lots of flow, optional stunts and riding for all ability levels. If your travels include camping, there are plenty of convenient spots to pitch a tent right near the trails.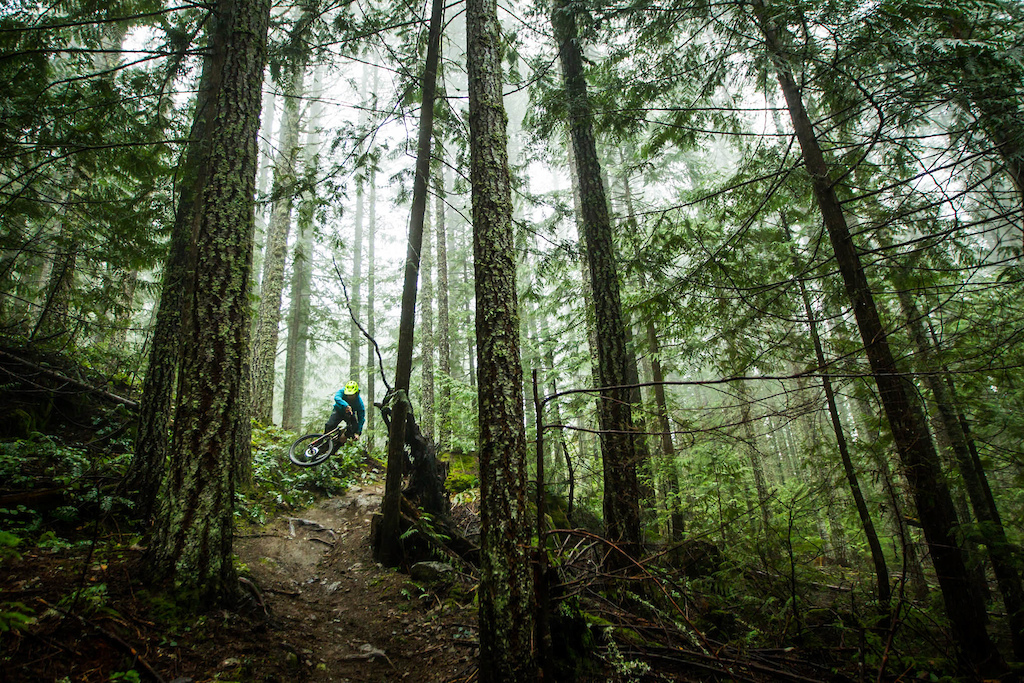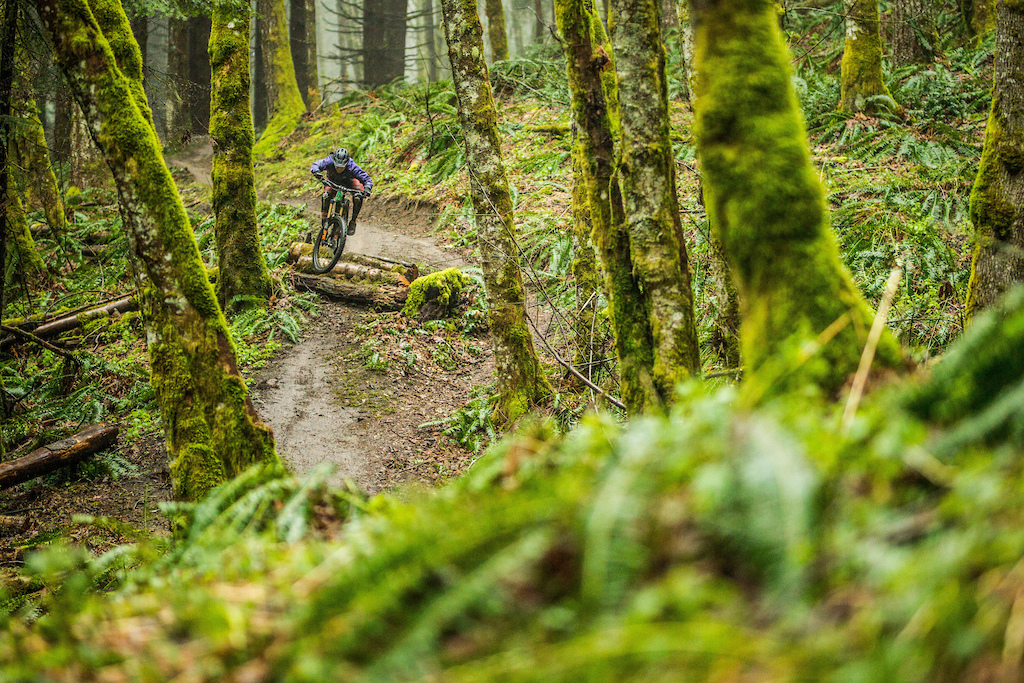 If you'd prefer to pedal, check out Mount Tzouhalem. Located roughly 10 minutes from downtown, it's a popular spot for locals and visitors alike. Here, you'll find a nice mix of single track and tech with a little bit of free-ride sprinkled in, should you want to log some airtime. The forest is stunning and views of the surrounding bays can be seen if you decide to ride some of the trails found higher up.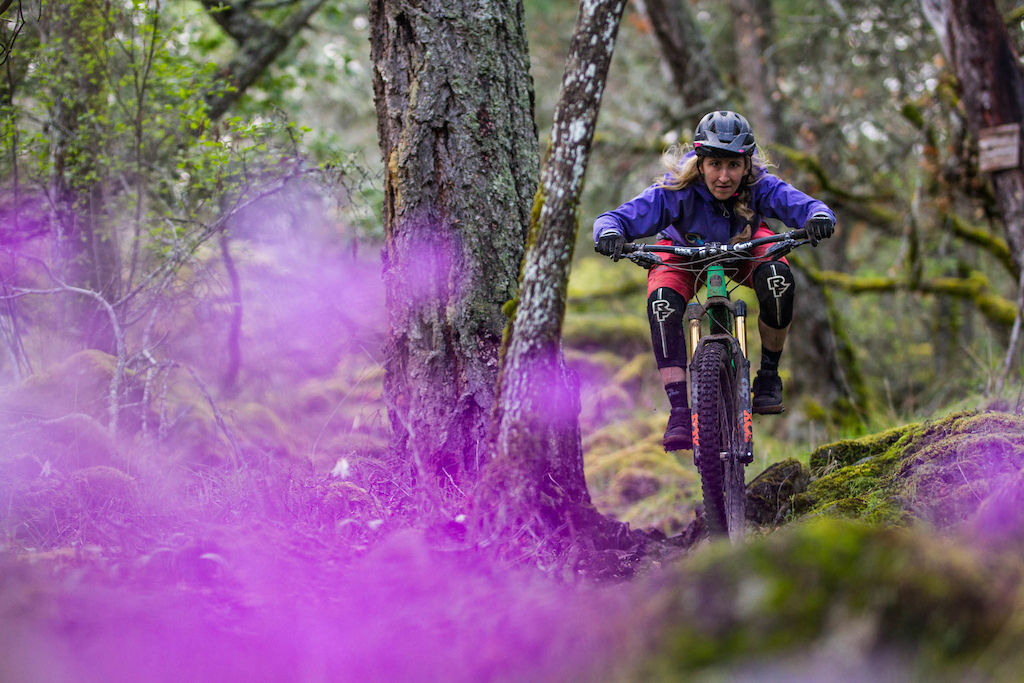 Nanaimo
After you've experienced all that Duncan has to offer, travel back north to Nanaimo. There's no shortage of riding here and you could easily make this the only stop on your trip. Mount Benson, The Stevie Smith Bike Park and Doumont are three of the shining jewels that see a lot of activity. Doumont has recently seen the addition of new machine built trail called Finer China. It's essentially a massive pump track for every level of rider to enjoy. The trail is the second provincially approved trail for the area and an exciting addition to the network. Did we mention it's also a dream to ride?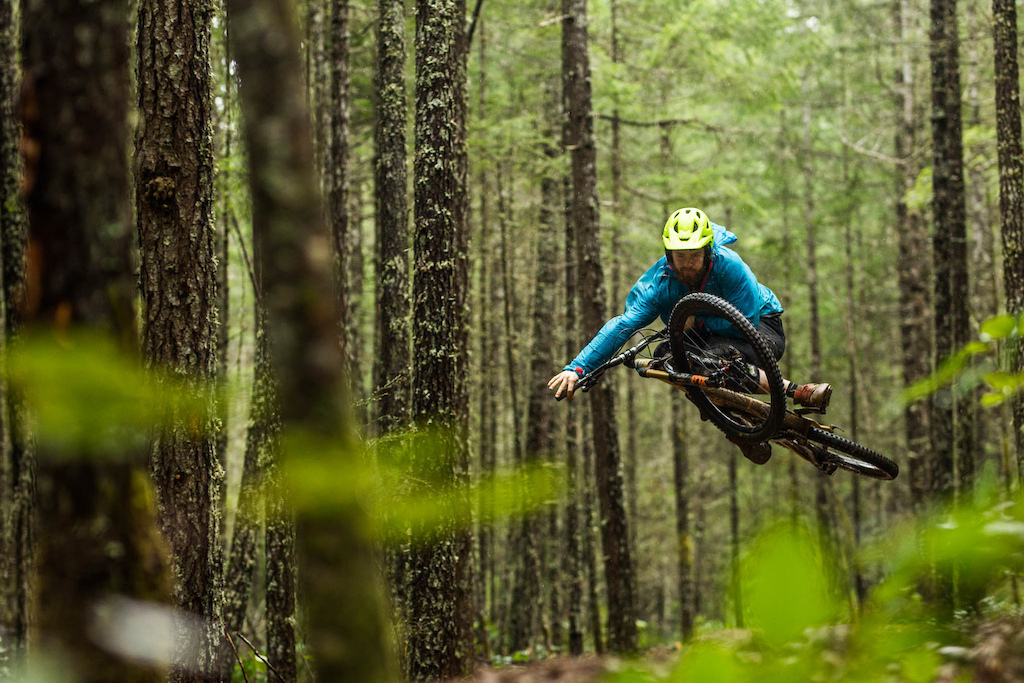 Nanaimo is filled with all sorts of trails, including a few stops on BC's Ale Trail! The BC Ale Trail is made up of an array of local breweries that are part of the province's craft beer scene. You can link a number of them for a self-guided, multi-stop brewery tour or linger a little longer at one after a day of riding. Delicious and unique brews are often accompanied by tasty eats, so come hungry as well as thirsty!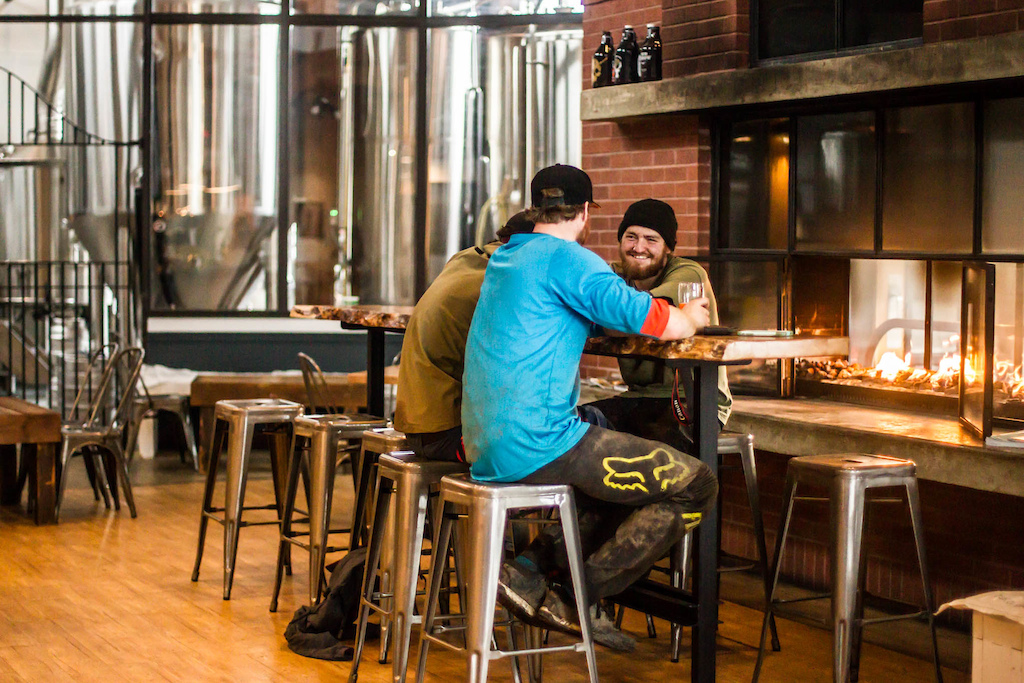 Parksville
Just a bit further north down the Island Highway, sits Parksville. A resort town of sorts, this anything but sleepy stop on your road trip is tucked right next to the ocean. Ride Hammerfest Mountain, a pedal accessed zone with flowy singletrack, and then stop for a pint and a bite at the Arrowsmith Brewery. Then head over to Rathtrevor Provincial Park to set up camp in a grove of ancient cedars. Stargazing on the beach is optional but highly suggested. The following day might see you exploring caves or relaxing at the famous Tigh-Na-Mara Seaside Resort.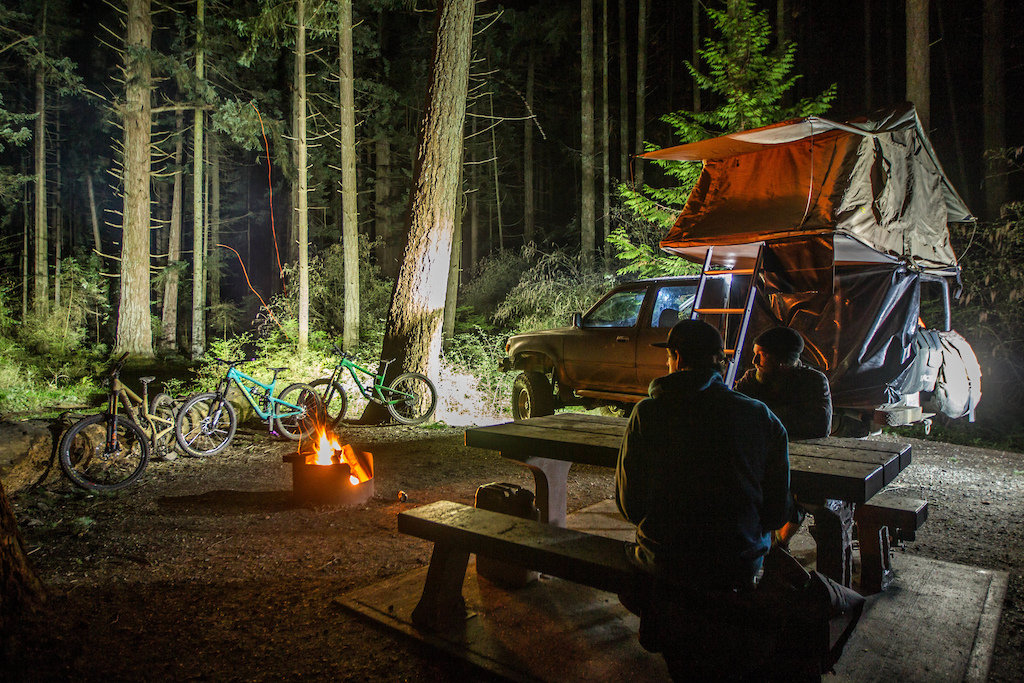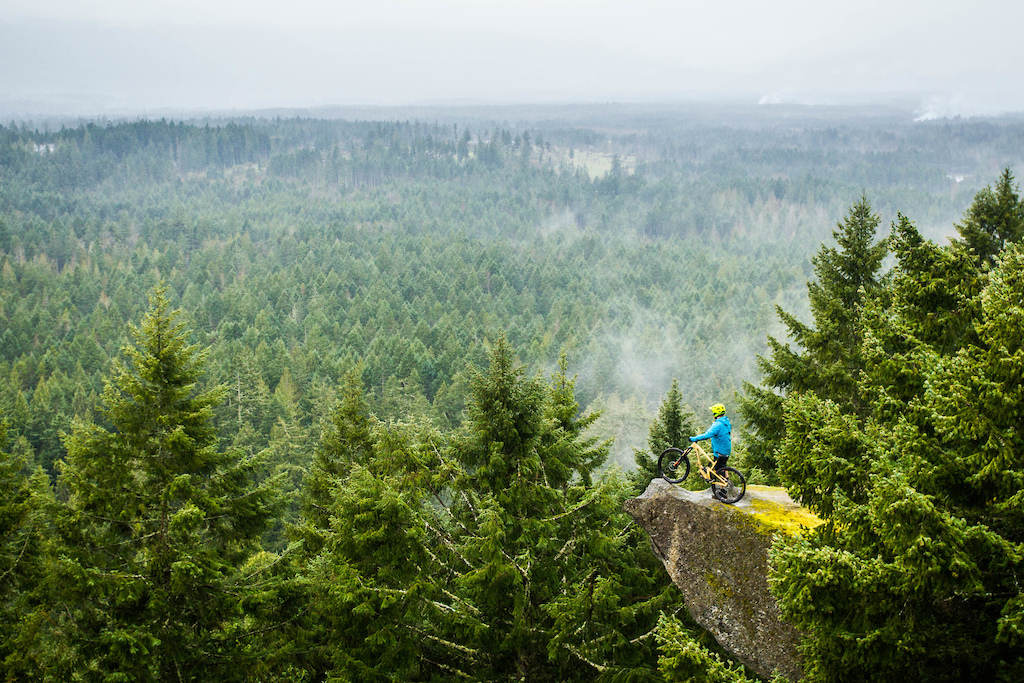 Vancouver Island not only offers an exciting and plentiful riding scene, but it's also home to breweries, history, and stunning displays of nature. Throw your ferry fears out the window and escape the mainland to get on island time, you might not want to leave.