The Ultimate Day Trip to Kimberley, BC
Words and photos by Sam Egan
Tucked into the eastern slope of the Purcell Mountains and less than half an hour from Cranbrook's International Airport lays the sleepy Kootenay town of Kimberley, British Columbia. Formerly home to one of the world's richest lead-zinc mines, Kimberley Alpine Resort now sits atop the site that originally attracted prospectors in the late 1800s, and the former boom town has become a recreationist's dream. While the natural assets of Kimberley may be no secret to neighbouring Albertans in the winter months, it isn't usually top of mind for mountain bike destinations. It isn't on the way anywhere, and you need to go out of your way when travelling between larger destinations to reach it. In other words, you've got to be going there to get there.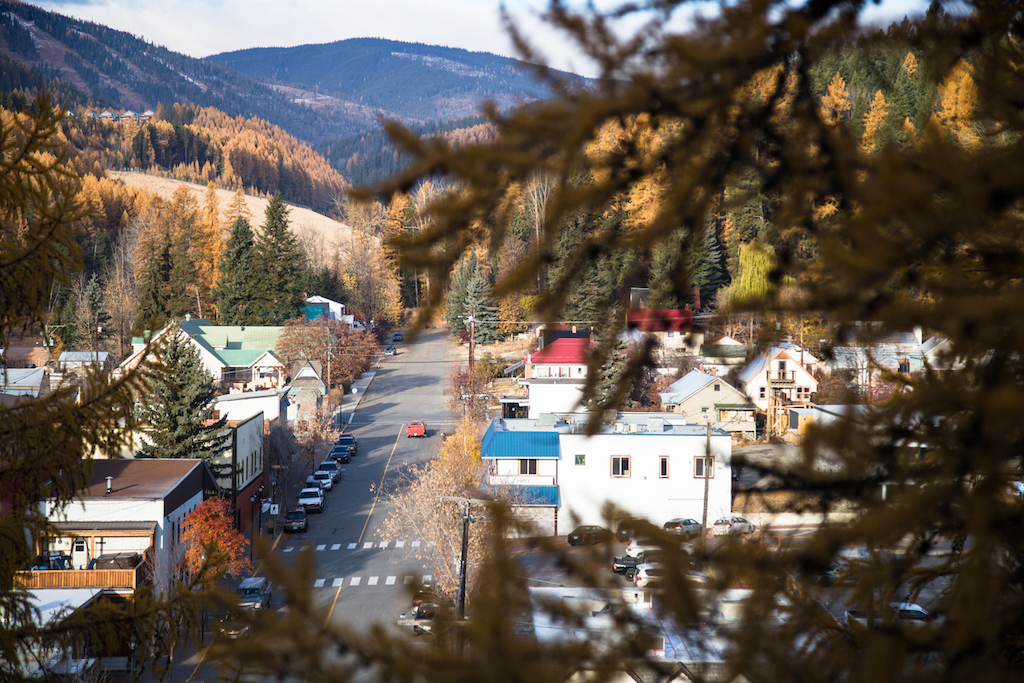 There's a definite culture of mountain bikers readily apparent to even the least canny observer upon entering the downtown area, easily confused with the "townsite" that sits above the commercial centre. The locals are friendly and easy-going with information about trail options, and in the Bavarian-inspired, pedestrian-only "Platz", you'll find the local bike shop Kootenay Mountain Works and a full bevy of shops and restaurants to fulfill your every adventure need.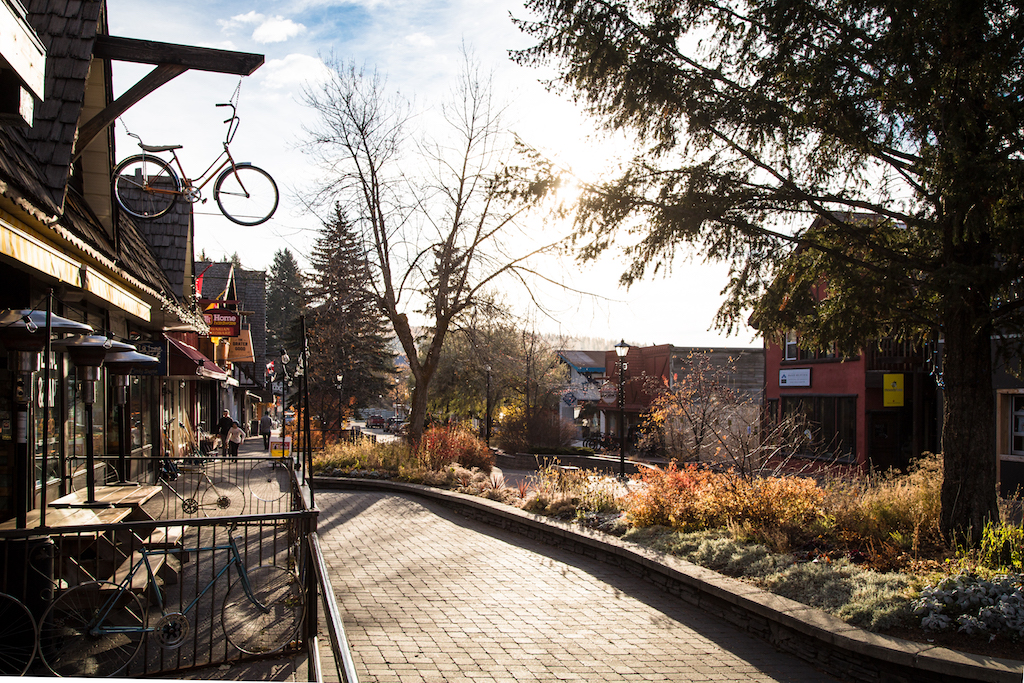 An authentic schnitzel house lays down the road from funky breakfast options like the Bean Tree Café, where you can fuel up and caffeinate before heading to one of the many Kimberley Nature Park trailheads.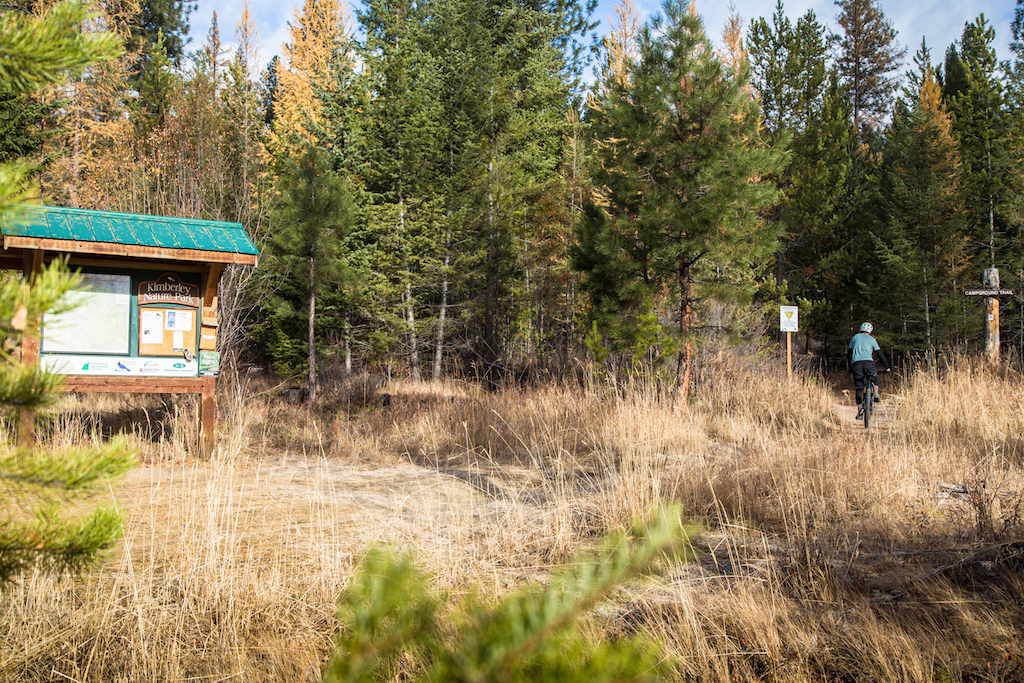 The Jimmy Russell trailhead is a solid staging point for any length of ride in the park, and located just across the road from the Kimberley Riverside Campground. There are plenty of other access points located right in Kimberley as well, and the entire trail network covers a lot of ground. Trailhead signage details suggested routes by difficulty and distance, and the park even lends some of its mileage to the epic Trans Canada Trail (aka The Great Trail).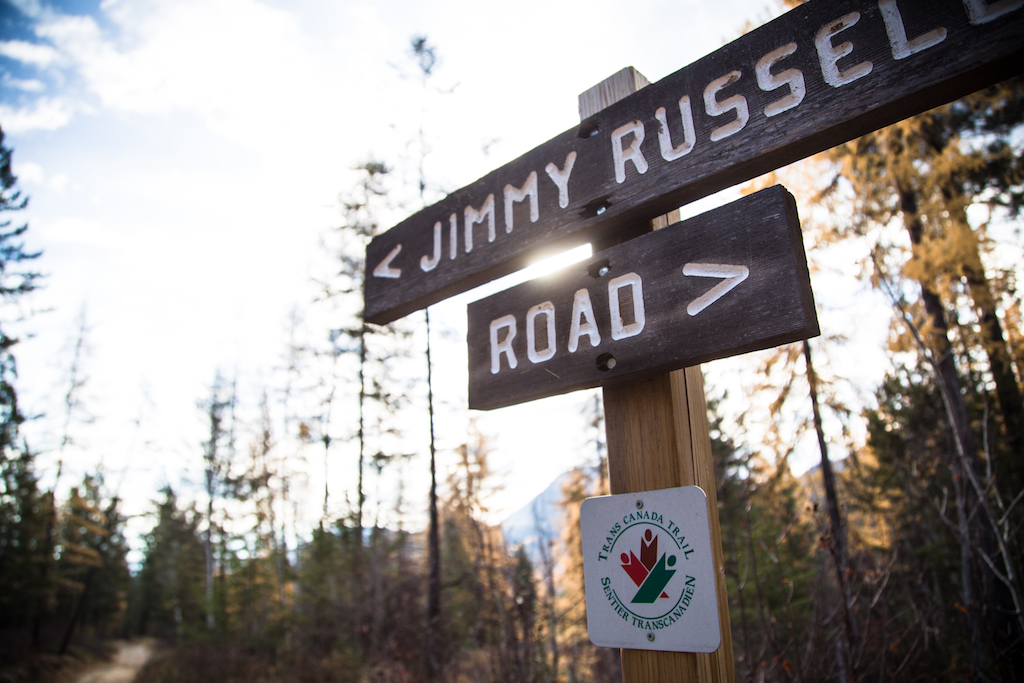 The terrain in the Nature Park is mostly intermediate in terms of difficulty and physical exertion, with some great dedicated climbing trails and various route options possible.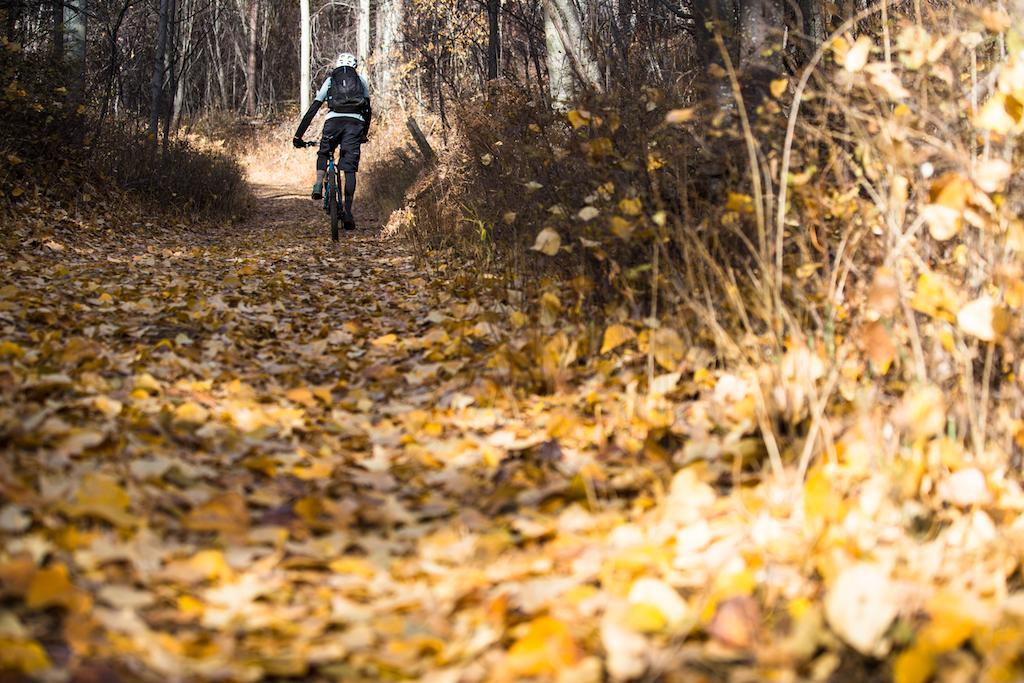 Kimberley is Golden Larch territory at its best, and the accumulation of needles and deciduous leaves, and ample rock throughout, make for burly trail that can withstand the multi-use demands and remain buff, fast, and flowy right into late fall.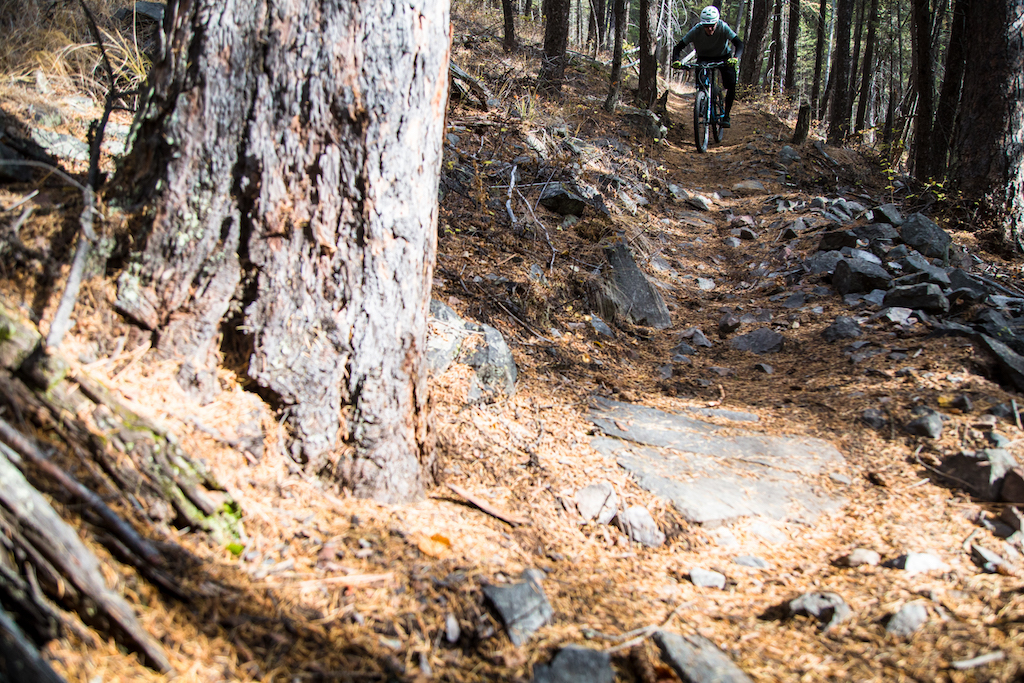 The park contains numerous rocky bluffs with exceptional vantage points, and planning one of these for your route's destination is well worth the extra climb it will inevitably require.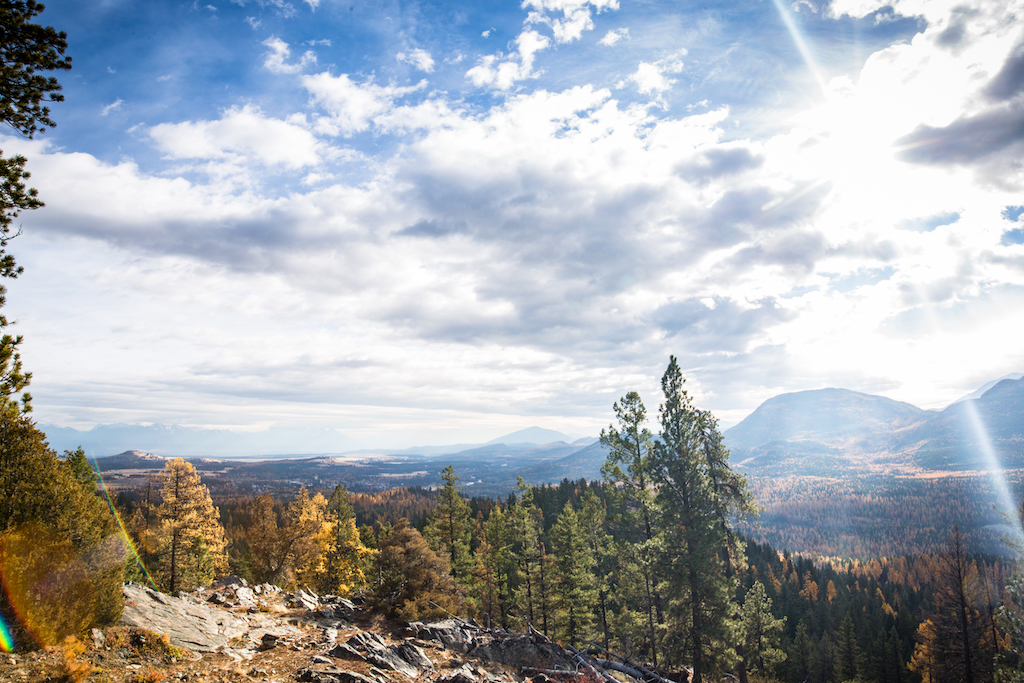 Impressive views abound with relative ease of access, and the rolling terrain framed by towering rocky spires demand some lengthy pit-stops. Weather can move quickly around here, however, and excessive winds are common at the more exposed, higher elevation vantage points. Plan for the worst and pack accordingly, and you'll be happy to have an extra layer to beat the wind while you catch your breath.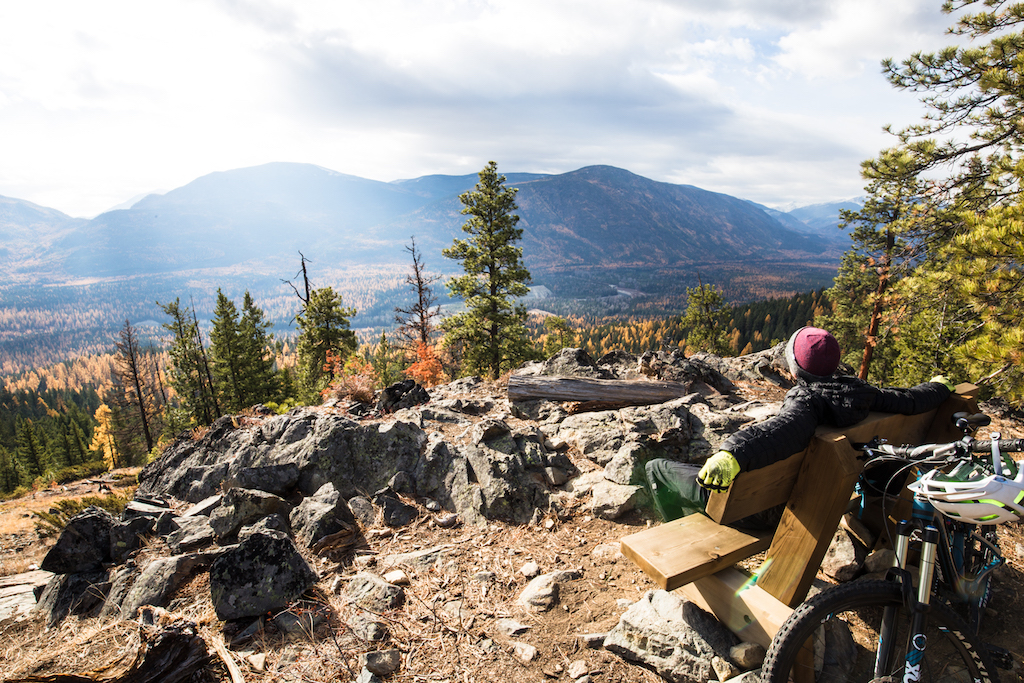 The descent from any of these bluffs is well worth the climb, and the detour up to the Southwest Passage viewpoint is no exception.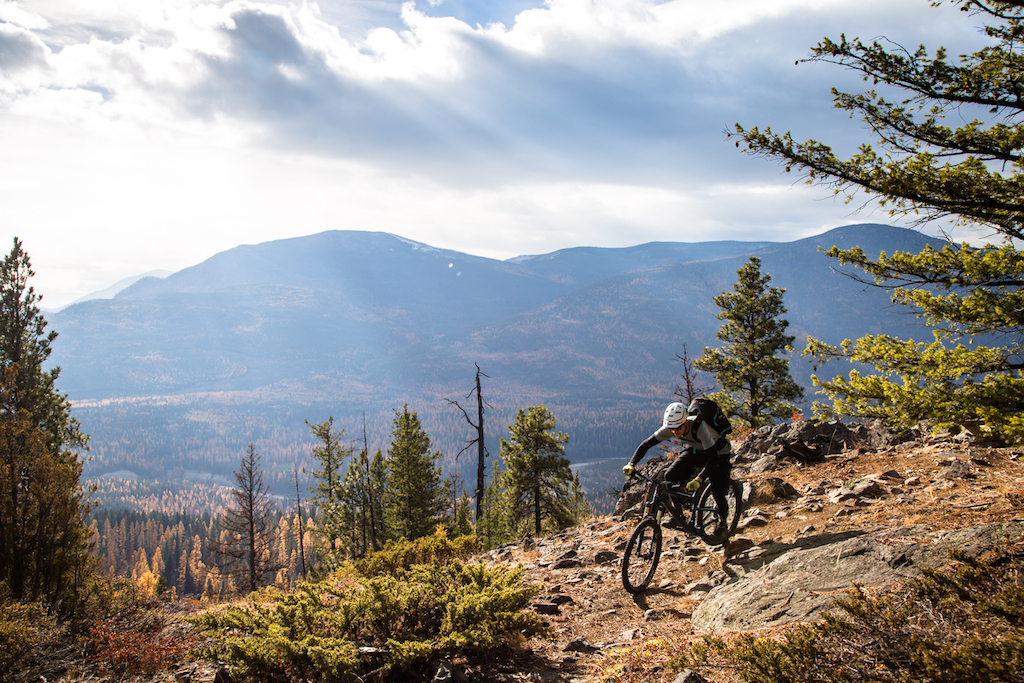 Battling the urge to slow down and absorb the immense scenery unfolding behind you, some technical rock awaits your arrival not far from the top of the bluffs and you'll need to turn your full attention back to the single track ahead.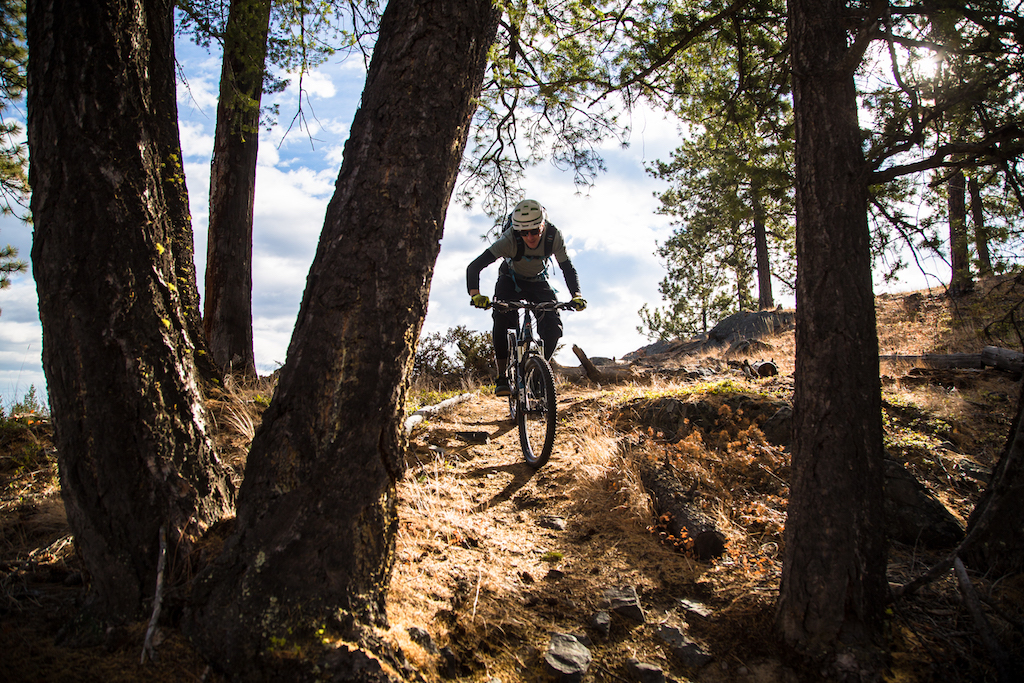 From SouthWest Passage, Front Boulevard will take you up and west to a major junction at the Horsebarn Valley Trail Kiosk, a good spot to plan your next move. The cross country descent of choice from here is Thunder Turkey, Shapeshifter, and Hoodoo View, back to the Jimmy Russell Road trailhead. For something more technical for your longer travel bike, Mr. Toad links up to this route as well, or you can head east on Summer and Dipper Lake trails to link up to Army Road and head back towards Kimberley. You'll also end up at this same junction if you've chosen the longer Round the Mountain, a route popular with locals that starts by climbing up a dirt road from the ski area for a long loop.
You can ride virtually right back into town if you've planned it right, and Over Time Beer Works will have an assortment of in-house crafted brews on tap to quench your thirst.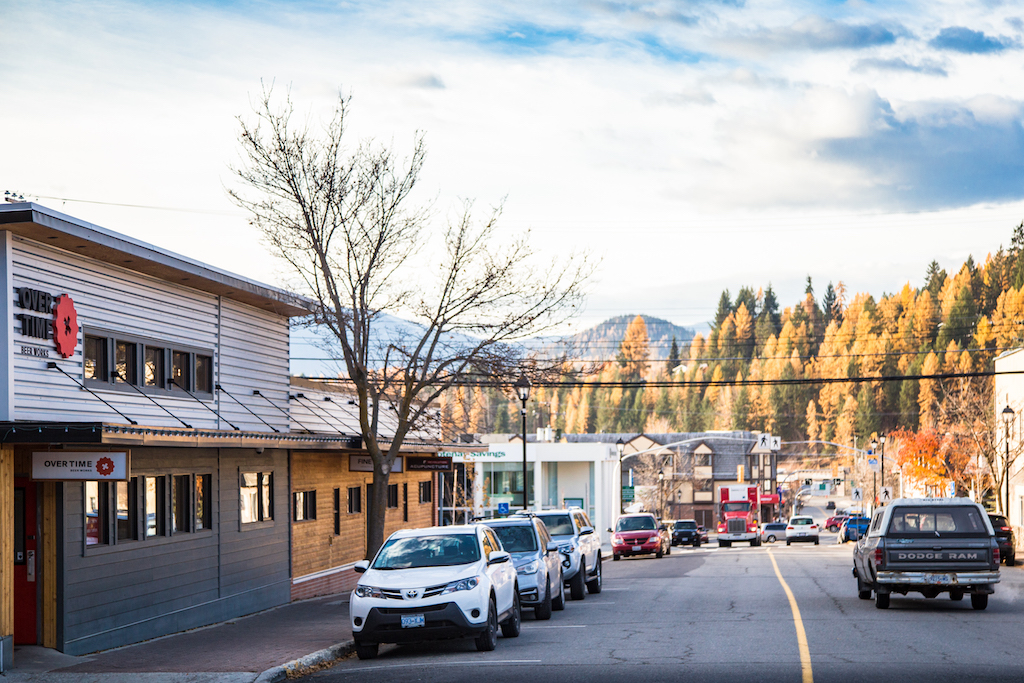 Don't get too carried away with the beers selection yet as the day is still young, and the Lois Creek trail system, also managed by the Kimberley Trail Society, is perfectly situated for an evening ride. The trails are located in the slightly higher "townsite", and offer a mainly beginner riding experience without much elevation change.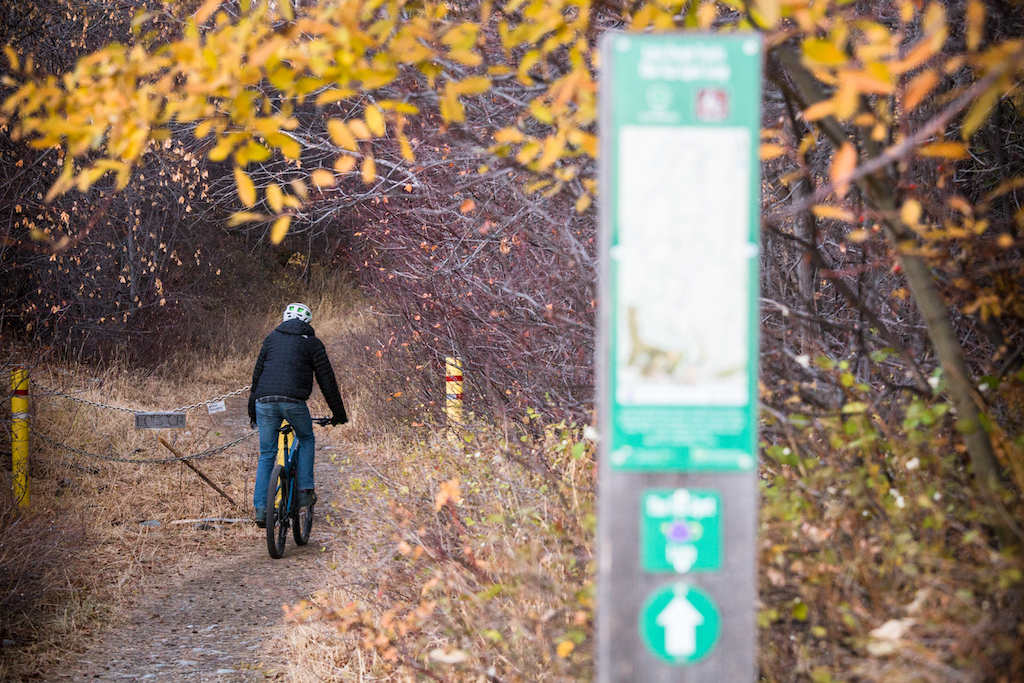 The Lois Creek trails are cruisy and scenic, and you can knock out a quick evening loop amongst local dog walkers with some great spots to take in a vivid Kootenay sunset.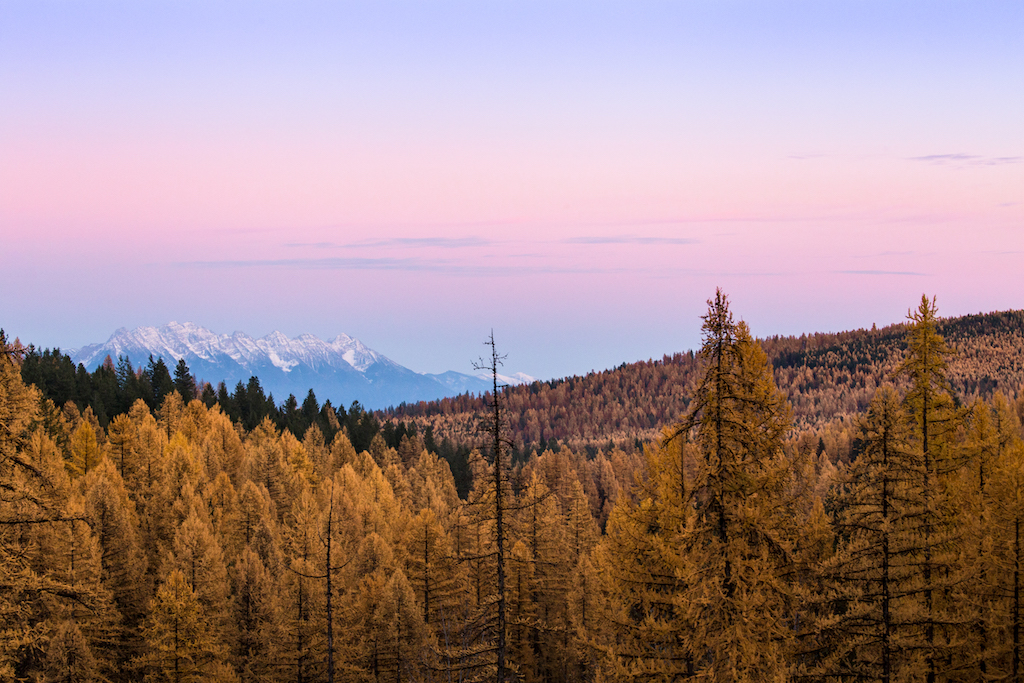 Back in town the Platz's Pedal & Tap is the obvious cyclist destination with great drink and food options, and vintage bikes adorning the patio, but it does get busy. The Old Bauernhaus is authentically Bavarian and just outside of downtown, if you're looking for something different before retiring to your hotel, campground, or Highway 95 and your next destination.