Riding the Kootenay Rockies with Photographer Bruno Long
This week Guestagrammer was @eye_b_long.
Bruno Long is a professional action sports photographer based in Revelstoke, BC. Originally hailing from New Brunswick, he quickly left the East Coast behind after graduating from university, and began his hunt for tall mountains and deep snow. After a 7-year stint in Jasper National Park, he relocated to Revelstoke with the hopes of carving out a life as a photographer in the Columbia Mountains. Working numerous jobs to help feed his healthy outdoor activity addiction, he has also worked tirelessly on crafting his skills as a photographer and a writer. In the past several years, that hard work has paid off, with Bruno becoming a regular contributor to many ski and mountain bike magazines worldwide, including becoming a Senior Photographer with Bike Magazine.
Bruno has also been fortunate enough to work alongside some of the top filmmakers in the ski and bike industry, including Sherpas Cinema, Switchback Entertainment (makers of Salomon Freeski TV), Juicy Studios and other independent videographers. His hands on experience in assisting with large movie productions has helped him gain an intimate knowledge of the work required to coordinate a large project. Individually, he has also worked with Revelstoke Tourism on numerous occasions, fulfilling tourism contracts for both summer and winter activities, requiring him to be self-motivated and diligent in his work ethic.
When he isn't glued firmly to his computer screen (which is much more than he ever expected), Bruno spends as much of his free time either exploring the wilderness surrounding Revelstoke, reading a good book or planning out his next adventure.
Bruno can be reached at his website: www.brunolong.com
Or via social media:
Facebook: Bruno Long Photography
Twitter: @eyeblong
Instagram: @eye_b_long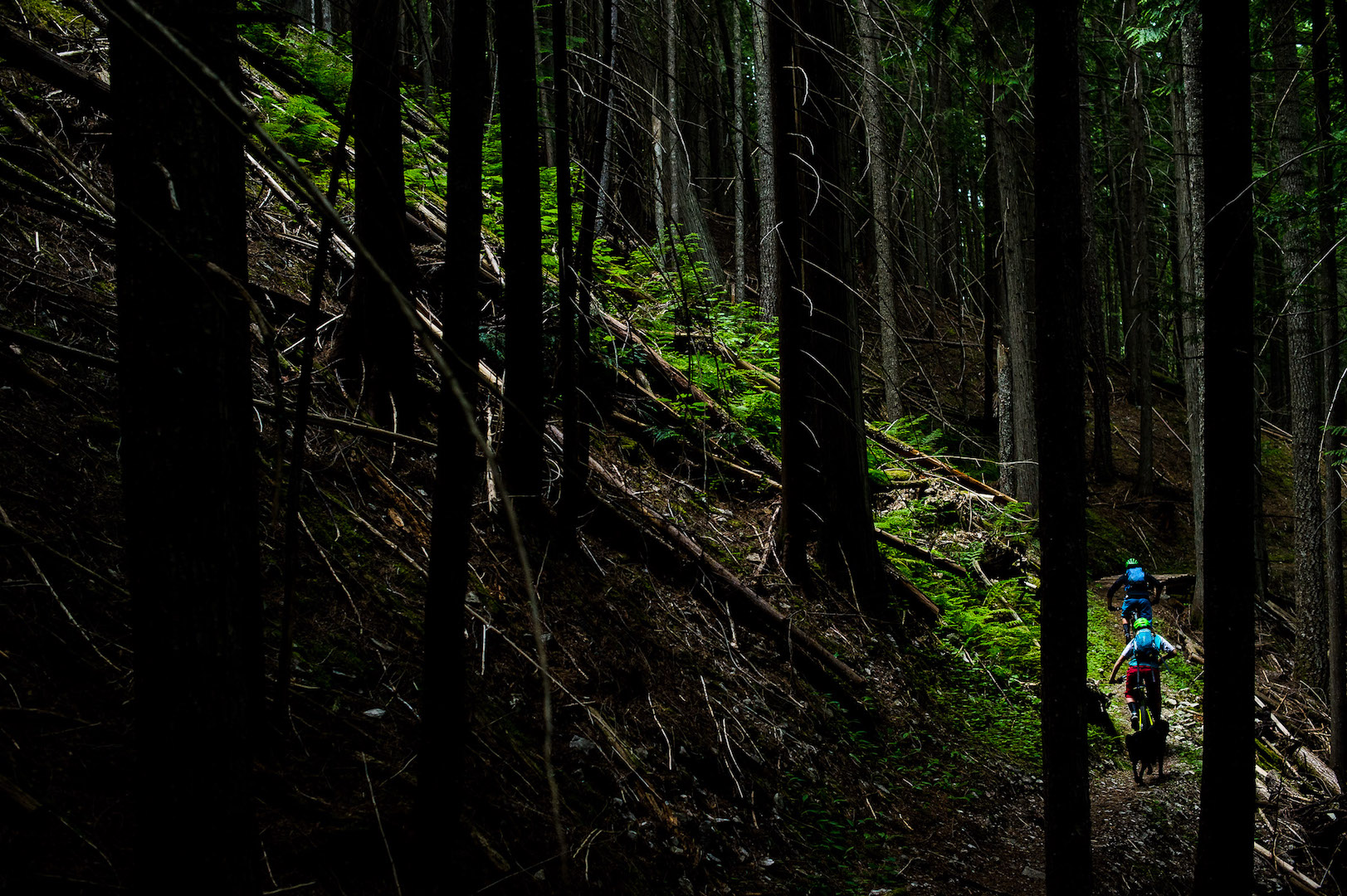 Location: Nakusp
Trail: Kuskanax/HotSprings Trail
Riders: Casey Brown, Stu Dickson and Snuff the wonder dog
Caption: This little gem is hidden near the town of Nakusp and is one of my all-time favourite trails. It rolls through an amazingly lush forest, has a ton of history surrounding it and ends at the source of the Nakusp Hot Springs. As hidden gems go, it's one of the best out there.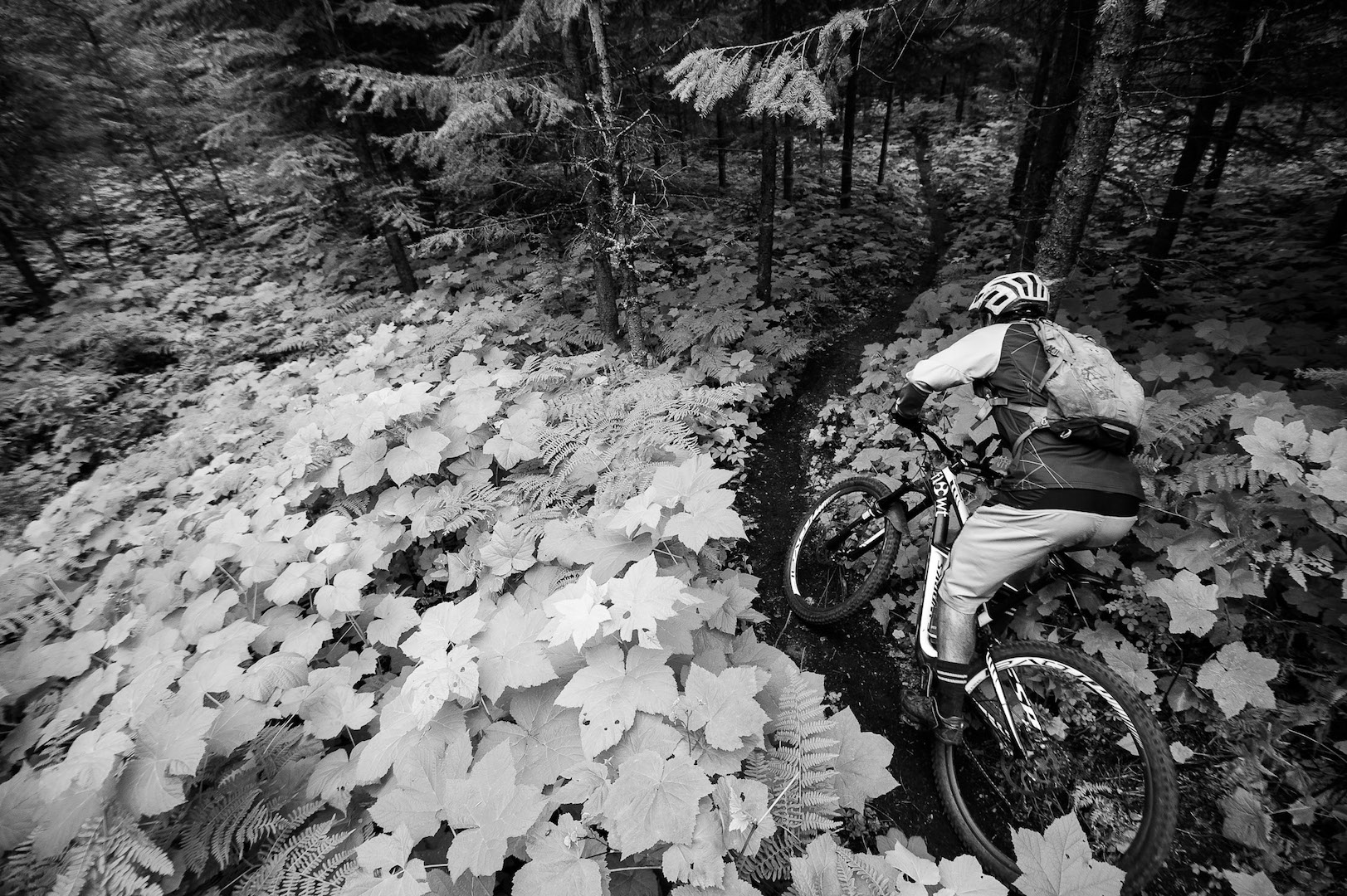 Location: New Denver/Roseberry
Trail: Butter
Rider: Stu Dickson
Caption: New Denver holds a special place in my heart. I'm not sure if it's the quiet living, the friendly people, or the intriguing mining history. Either way, I rarely turn down a chance to head down there for some amazing biking. And the Butter Trail, which has only been open for a few years and built by a local legend, has given me one more reason to head down to the Kootenays for some amazing single track riding.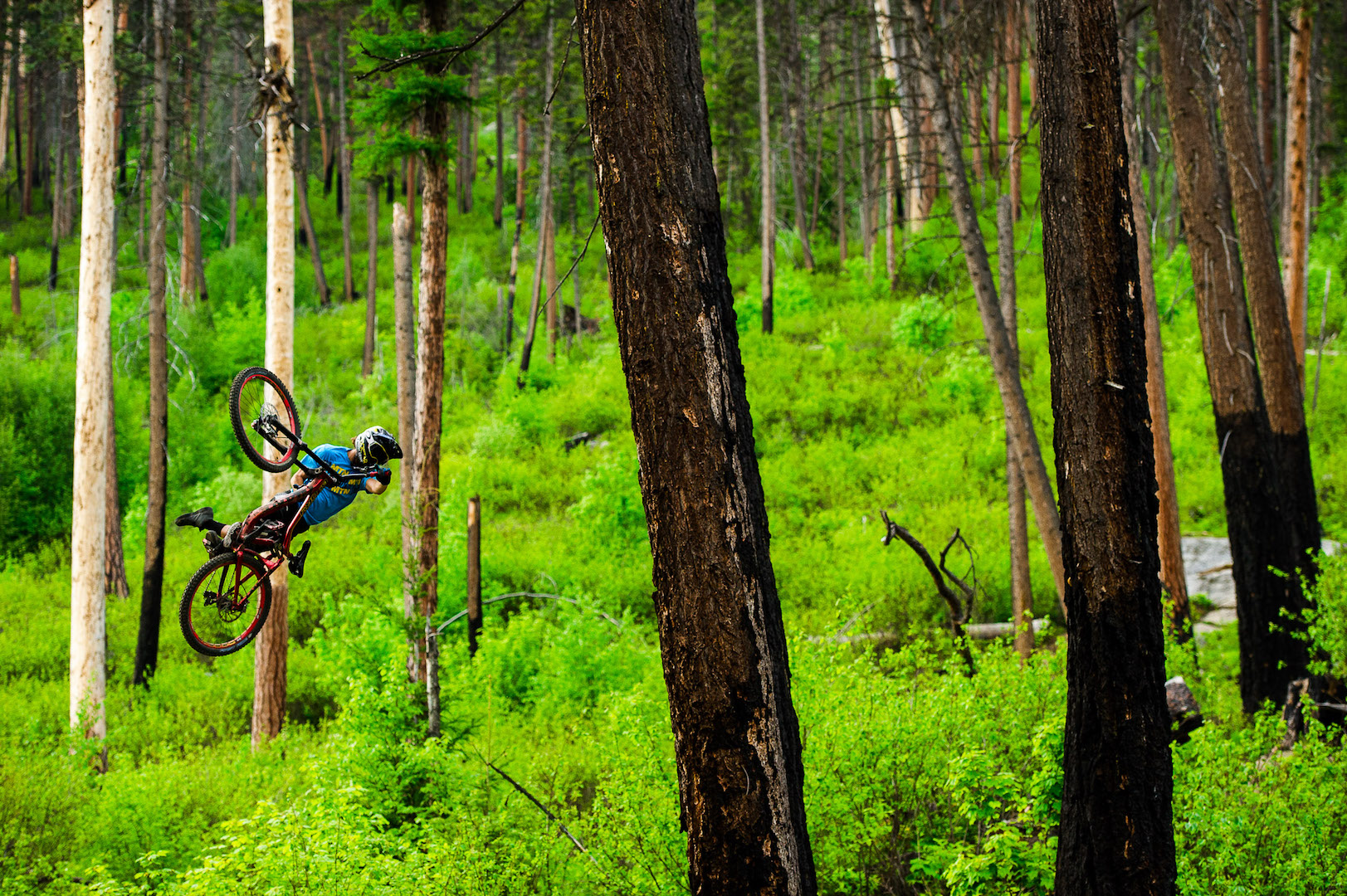 Location: Nelson
Trail: Shitaker
Rider: Kurt Sorge
Caption: Home to some of the biggest names in the history of freeride mountain biking, Nelson has always had a reputation for having some of the wildest, most technical trails in BC. Shitaker, built by local legend and good friend Pat Williams, is exactly that sort of trail. Big jumps, technical rock rolls and steep roots. For a trail like this, I couldn't find a better rider to shoot than two-time Red Bull Rampage Champion and local boy Kurt Sorge, who has more skill and style than just about any rider I've shot with.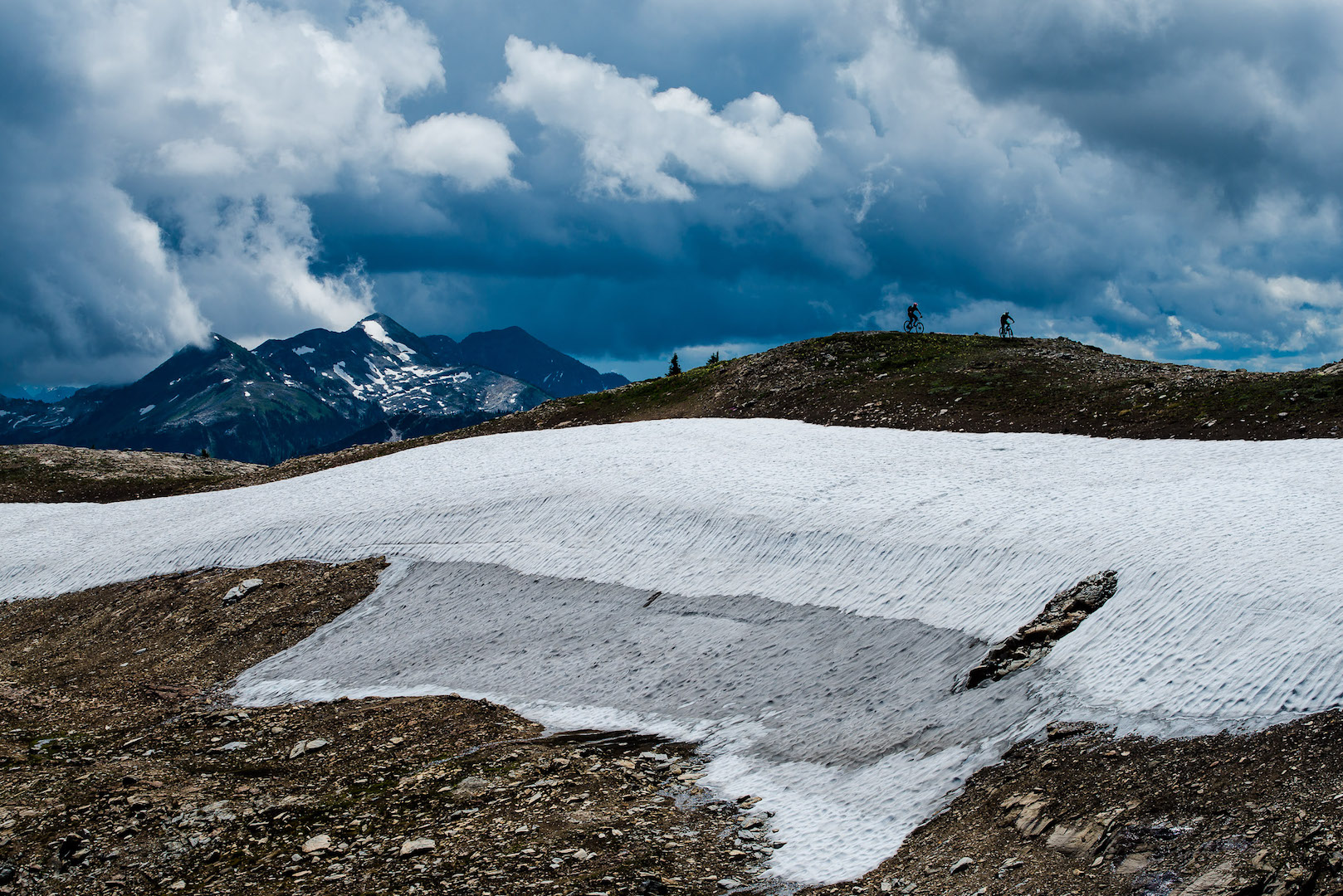 Location: Revelstoke
Trail: Joss Peak
Riders: Travis Hauck and Ned Woods
Revelstoke has become known for it's beautiful alpine rides over the past few years and Joss Peak is definitely at the top of my list of places to shoot. Spectacular views of the Monashee Range, beautiful single track and and just enough hike-a-biking to keep the crowds away. But with hard work comes the reward of riding in one of the most spectacular settings I've ever laid eyes on.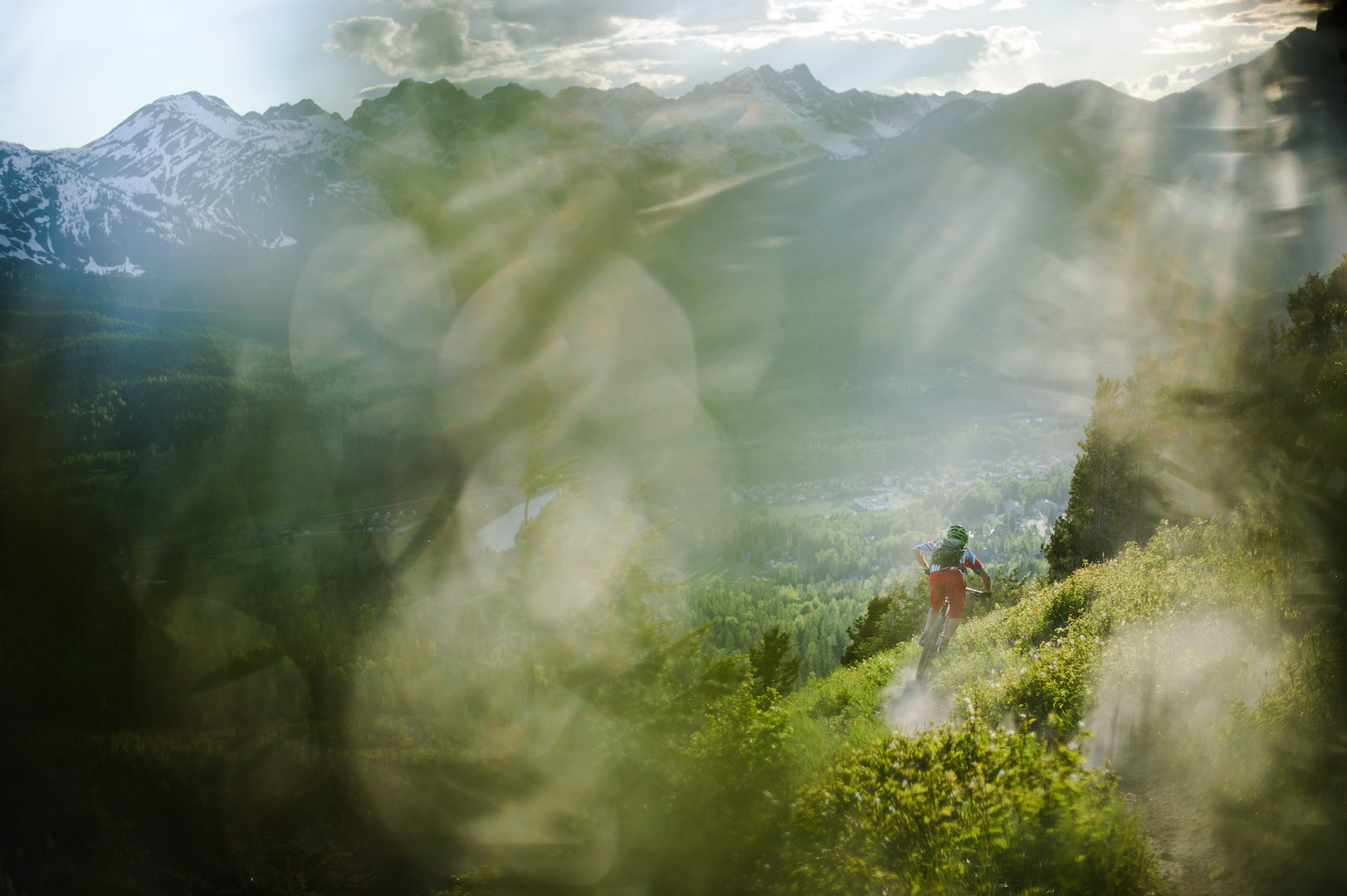 Location: Fernie
Rider: Nick Quinn
Fernie is a place that I should definitely make more time to visit in the summertime. Great climbing trails that lead into amazing, technical descents, are peppered all over the valley, along with lift-accessed downhilling at Fernie Mountain Resort. When I do actually visit, I make sure to callus local shredder Nick Quinn, who knows the trails as well as anyone in town….and rips them just as fast as anyone too!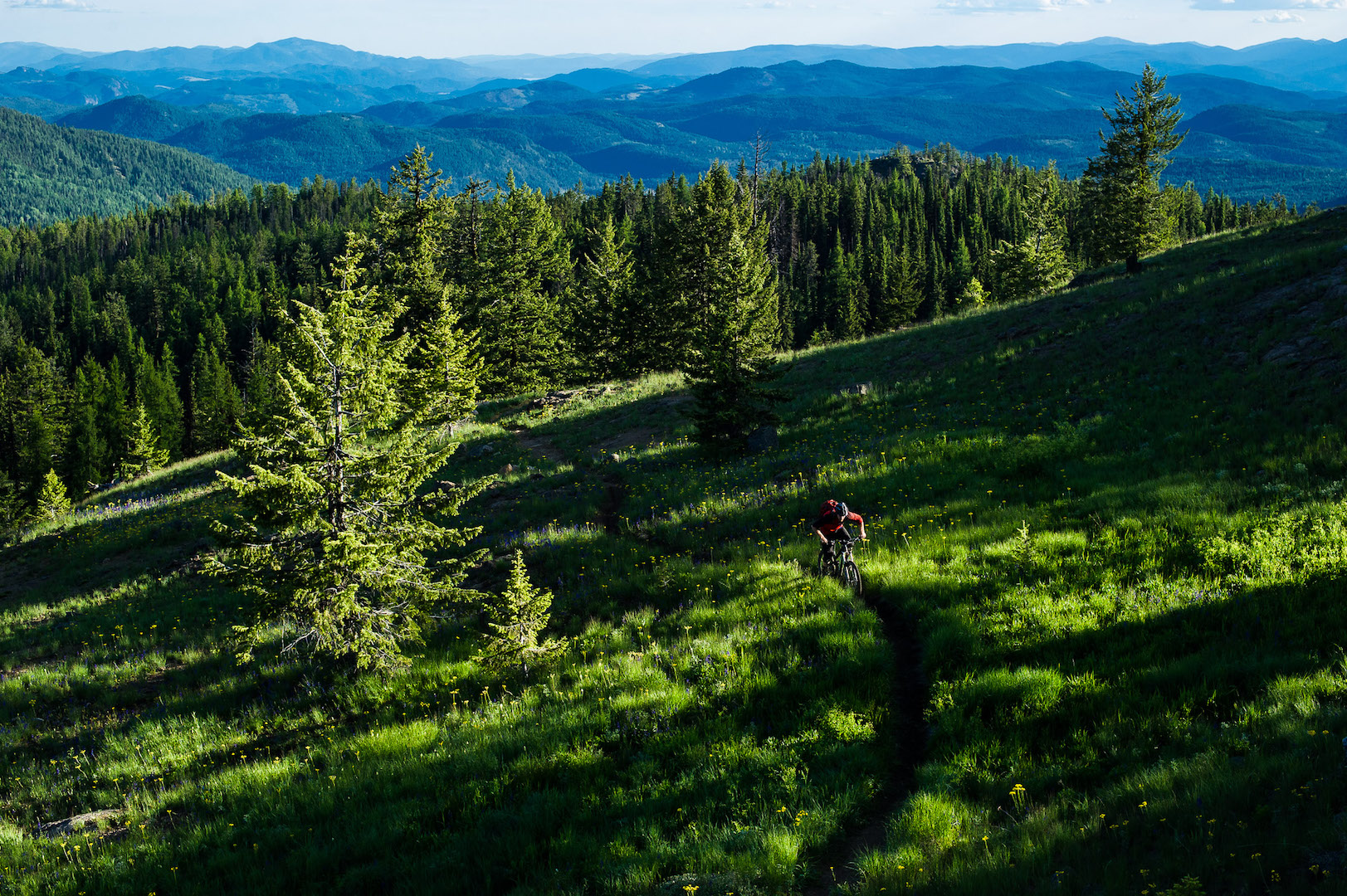 Location: Rossland
Trail: Seven Summits
Rider: Mike Hopkins
Caption: One of the ultimate classics in the Kootenays, the Seven Summits Trail is as spectacular today as it has even been. High alpine ridge riding, tough up-and-downs and breathtaking scenery add up to this trail having the prestigious IMBA Epic status. Ride this beautiful trail from end-to-end, or for a unique variation, head over to Old Glory and ride all the way down into Trail, riding a technical downhill that will have you smiling ear-to-ear.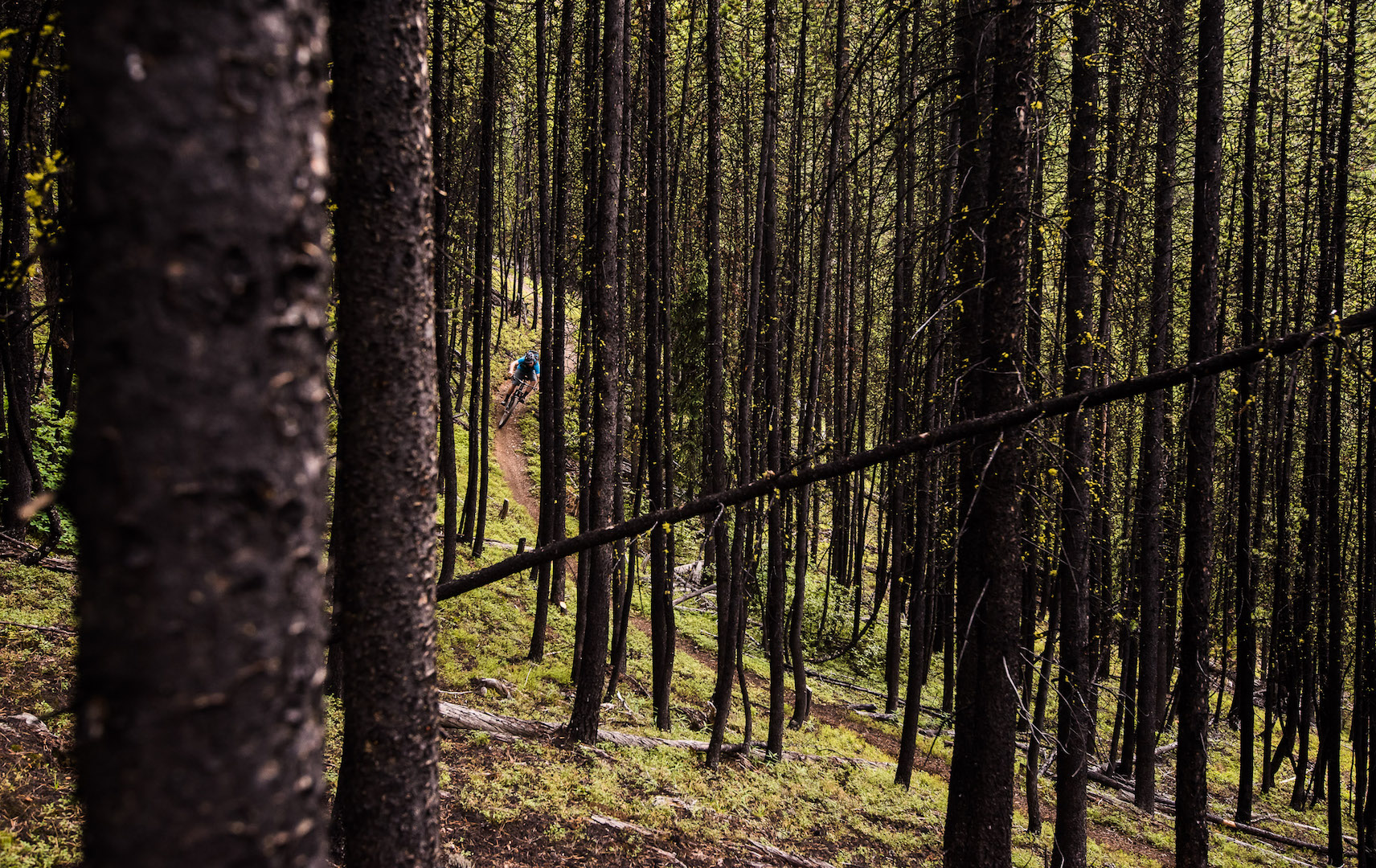 Location: Invermere
Trail: Hopeful
Rider: Mike Hopkins
Caption: When I first heard of this trail, I wasn't sure if the data I was given could be accurate. A trail almost 7kms long with 1000 meters of elevation loss? How had I never heard of this?? But accurate it was. Starting at some old cabins off of Panorama Resort, this trail swoops and winds its way through a unique burnt forest, mossy single track and wickedly fast sidehills. Put it on your hit list, you won't be disappointed.
Think you have what it takes to be our next #mtbBC Guestagrammer? Email us at media@mountainbiking.bc!