For the Ladies: Women's Mountain Bike Races in BC
Story by Leah Adams-Chute
The mountain bike community in BC is passionate about creating opportunities for more people to fall in love with biking. After all, the more people riding bikes and smiling in the forest, the better. Here's a go-to guide for female-focused races, clinics, camps, and courses that are creating more diversity in the sport.
Pemberton Women's Enduro: Spud Crusher
The tiny town of Pemberton lives and breathes mountain biking. Here, the number of badass female mountain bikers is evident in the membership of the local bike club. PORCA (Pemberton Off-Road Cycling Association) is one of the only bike clubs in BC to have more female members than male. Every May, The Pemberton Spud Crusher is host to over 130+ riders tackling a five-stage enduro race on a selection of Pemberton's finest intermediate to advanced singletrack trails. Aid stations along the route are a welcome break for riders, with a crowd of smiling faces and snacks to keep spirits high. After the race, the Pemberton Distillery is host to racers for cocktails, grub, and a never-ending giveaway of prizes, all amidst a backdrop of towering Mount Currie.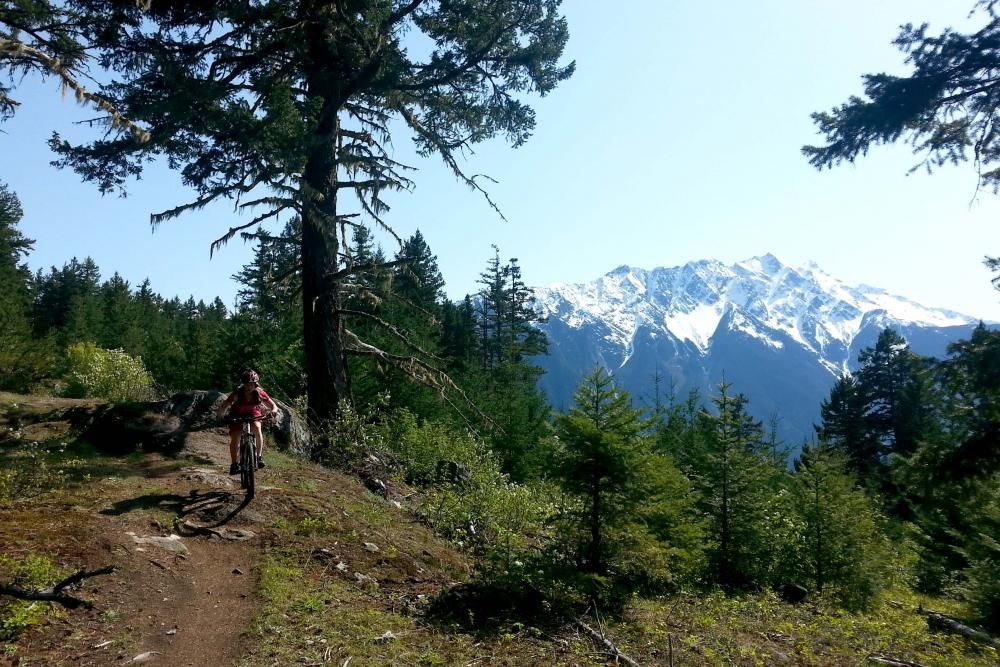 Riding in Pemberton.
This enduro mountain bike race may well be one of the most entertaining in BC. Every August, a pack of over 300 fierce female riders, dressed head to toe in outrageous costume, tackle the trails in Squamish. Riders weave through a five-stage race on 20 km (12 mi) of world-class trails with 800 m (2,600 ft) of elevation gain. The routes range from fast and flowy to technical and challenging, allowing for a range of ability levels to participate. After a full day of climbing, descending, laughing, and dancing, riders dress up and strap on their heels for a legendary after-party. If you're looking for a race that is all about laughing in the forest with like-minded people, this is the one for you.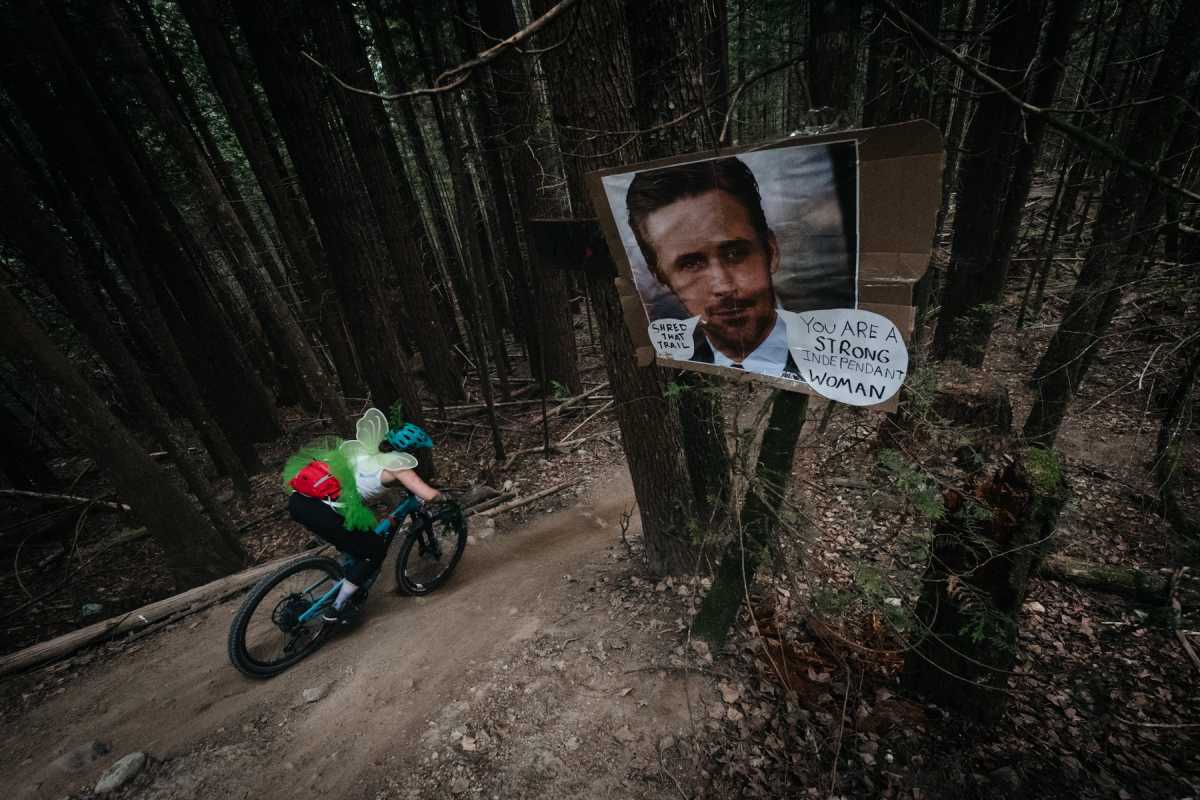 Squamish's Hot on Your Heel. Photo: AJ Barlas
Revelstoke is a haven for mountain bikers seeking singletrack alpine trails through vast backcountry terrain, with over 200 trails spread across two mountain ranges. The Revelstoke Women's Enduro welcomes riders at any level, with a course of intermediate to advanced trails that all have walk or ride around options for less experienced riders. On this five-stage enduro race, riders are encouraged to self-seed. If you're there to race hard, head to the front. If you're in it for a fun, chatty ride with friends, head to the back. Post-race, riders can kick back with drinks, dancing, and a chance to win top-notch prizes. This event is held every September, making it the perfect race to finish up a full summer of riding.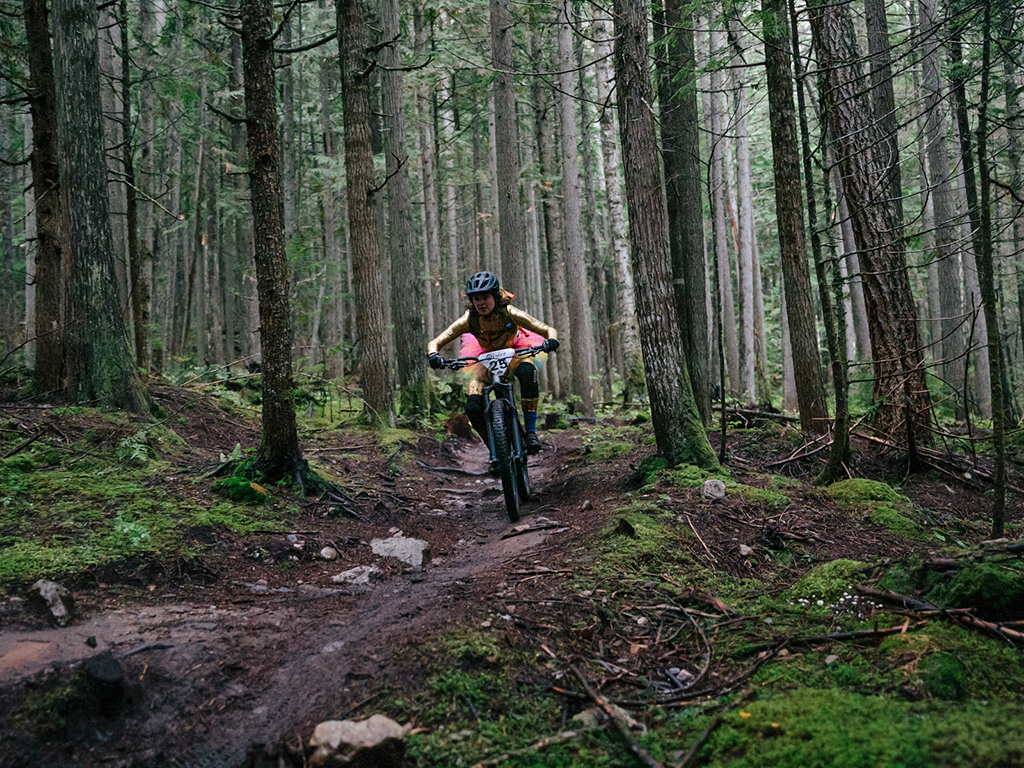 Revelstoke Women's Enduro. Photo: Sean Anley
Liv Bombshell Solstice Enduro in Vernon
This Vernon race, held on summer's solstice, made its debut in 2019 and adds to the roster of incredible women's enduro races in British Columbia. The North Okanagan Cycling Society (NOCS), in partnership with BC Parks, has worked to build responsible and sustainable trails in Kalamalka Provincial Park, where this race is held. This 22km, five-stage enduro race winds through the blue and black trails of the park, all with incredible views of picturesque Kalamalka Lake. Proceeds from the race are donated back to NOCS to help maintain the incredible trail network, which means you can feel good about this one too.
Get Trained: Women's Bike Clinics, Courses, and Camps
There is an overwhelming number of camps, courses, and clinics in BC tailored to female mountain bikers looking to hone their skills. Trek Dirt Series is for riders looking to improve their cross-country or downhill skills, offering classes with an all-female roster of coaches in Whistler each summer. Muddbunnies, a dedicated community of female riders, organize the SilverStar Ladies Weekend each year where riders can learn new skills in small group settings at one of BC's premier bike parks. Sweet Skills, based in Pemberton, offers small-group mountain bike clinics, customized private lessons, and guided tours. Riders can also join Sweet Skills for women's backcountry camps at Sol Mountain, Retallack, and in the Chilcotins. Shred Sisters runs clinics and courses in Golden, Invermere, and Kimberley, along with specialized weekend retreats. In Squamish, Dialed In Cycling, offers all-day clinics and classes that focus on learning skills to master jumps, rock rolls, berms, drops, and steeps. Dialed In also puts on a full-day downhill clinic at the Coast Gravity Park on the Sunshine Coast. All over the province, you'll find a variety of women's specific nights at local bike parks and ladies ride nights with community bike clubs.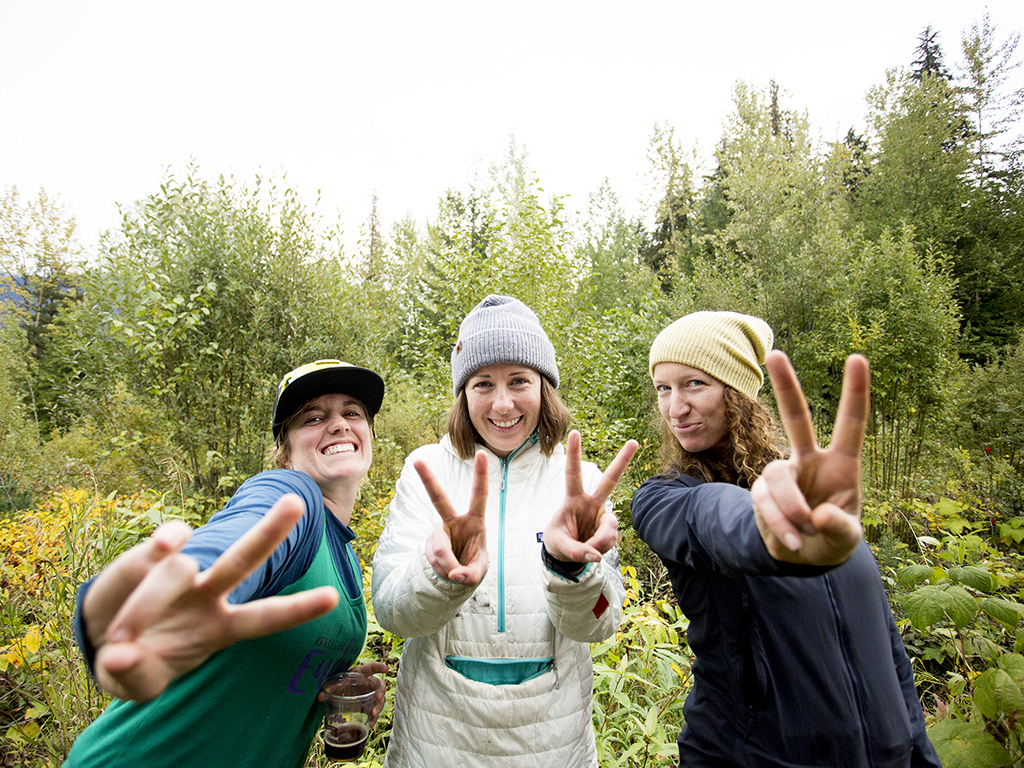 Revelstoke Women's Enduro. Photo: Abby Cooper
There are ample opportunities in BC for female mountain bikers to get out on the trails in inclusive, encouraging, and supportive environments with like-minded bike lovers.
Header Photo: Revelstoke Women's Enduro by Carly Moran