Survive Your First Bike Park Holiday at Whistler
Words by Grace Chua, photos by  Grace Chua and Norma Ibarra
The first time I visited Whistler Bike Park, I was just a beginner-intermediate trail rider, total newbie to downhill riding and a bike park virgin. That I walked away from the trip more in love with riding than ever is a testament to how amazing WBP is, and how they really have trails for all riding levels. So, if you're a newbie like I was, don't let that stop you from making a trip to WBP this summer! Do, however, check out these five tips so you can avoid making the same mistakes I did:
1. Pace yourself and schedule rest days.
Gravity-fed riding doesn't need much pedaling, so it can't be that tiring, right? Wrong. Your whole body is working to stabilize you and control your bike, absorbing bumps in the trail, while you're basically in the half-squat position for however long it takes you to get to the bottom. Your brain is also overclocking because you need to focus hard to keep it rubber side down.
Tip: Start with two runs in the morning, and another one or two in the afternoon, then build it up from there. Schedule a rest day every two to three days of riding.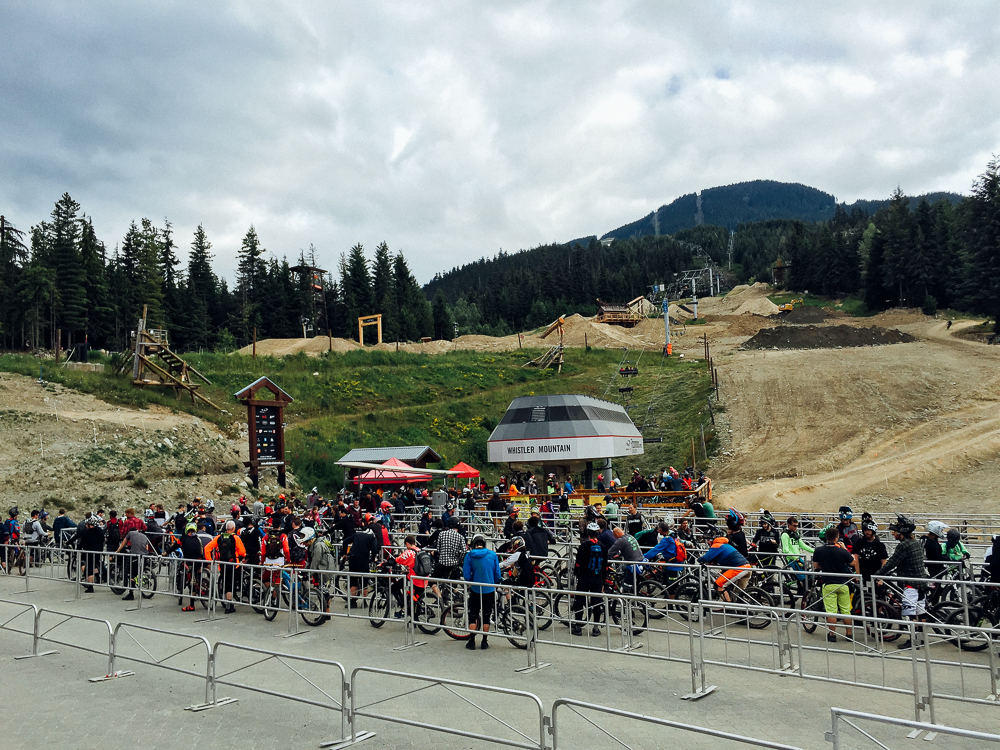 2. Get a guide.
Save yourself the stress of figuring things out on your own—hire one of WBP's guides for at least a half-day. S/he'll assess your skills, show you the lay of the land and help piece level-appropriate trails together into runs that you can later do on your own. And if, like me, you've never loaded a bike onto the chairlift, well, that's why you need a guide to help you out. Nothing more embarrassing than holding the entire lift up because you couldn't hook your bike up properly.
Tip: Check out WBP's Bike School for a full list of guiding and lesson options to help maximize your time in the park.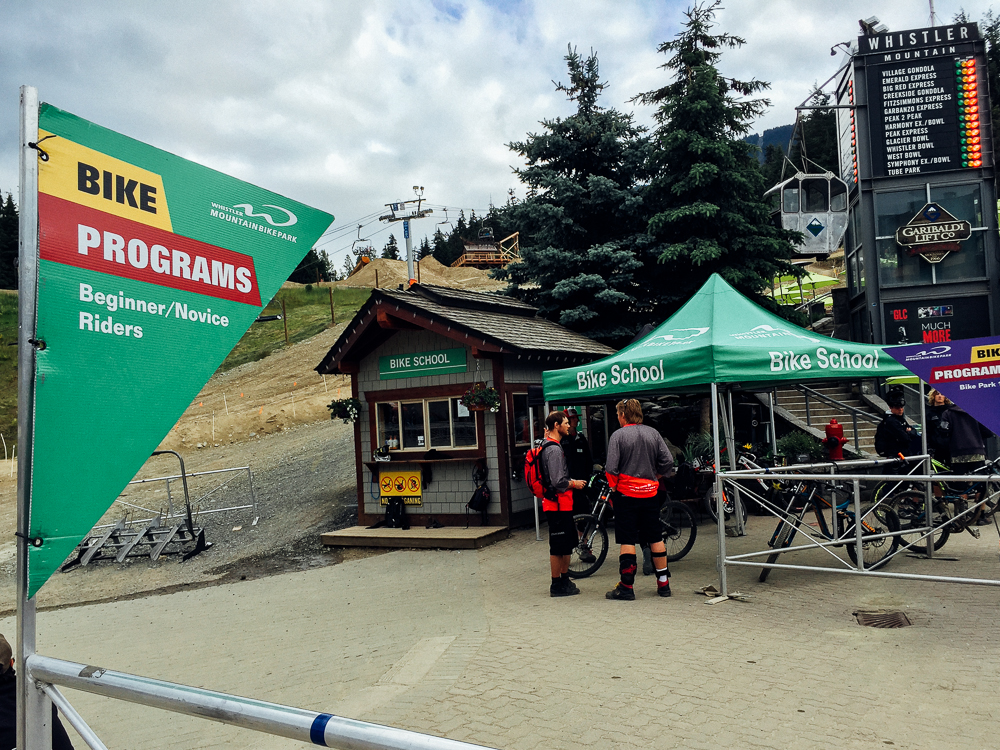 3. Never do that "one last run".
At the end of a riding day, you're exhausted but so stoked that you're tempted to get one last run down the mountain. You think, "I've got enough juice left for just that one more." Don't do it. Accidents are more likely to happen when you're pushing your mental and physical limits. Live to ride another day, as they say.
Tip: Instead of risking one more run, grab a Caesar—Canada's answer to the Bloody Mary—at the GLC or Longhorn and soak in the atmosphere as you watch others come down the mountain.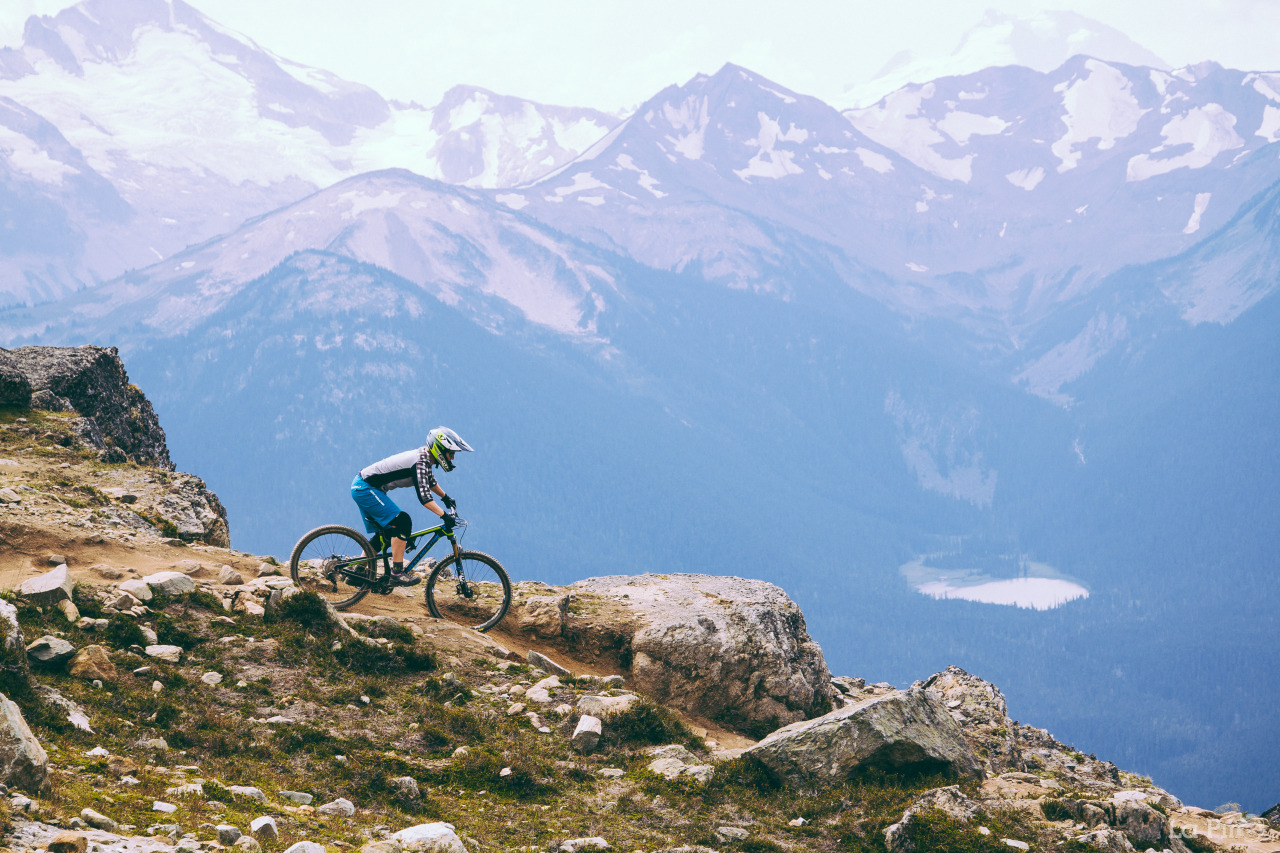 4.Rent bikes.
If you're a newbie, you probably won't have your own downhill or long-travel bike but in case you do, here's why you should still consider renting if you can afford it:
– You get to try the latest bikes of the season from the many well-stocked bike shops in Whistler Village – You don't need to worry at all about whether your accommodation has secure bike storage or if you can bring your bike in – You don't need to bring spare tires, derailleur, hanger etc. with you
– If you're flying, you don't need to put your bike at the mercy of luggage handlers
Tip: Take the time to do a full walk of Whistler Village and see what each of the bike shops have to offer for bike rentals. Ask if they allow reservations and if they do, take advantage of that, especially during high season.
5. Check out local supermarkets.
Whistler's restaurants and cafes are great but if you'd like your dollar to go a little further and you're tired of pizza-by-the-slice, check out the supermarkets around Whistler Village. You can get good pre-packaged meals there for considerably less than what you'd spend elsewhere.
Tip: Nesters Market makes great grab-and-go lunches and offers a good variety of groceries for those late night munchies.
Got that? Now go on out there and have yourself an amazing time at Whistler this summer!