How To Do A Weekend Bike Trip in Golden
Words Andy Brown, Photos Andy Brown & Jeff Bartlett.
A weekend is fast approaching and all you know is that Golden, BC is a mountain biking mecca and you want to be there. What are the networks? Where do you bike? Where is the best food? Worry not, fellow mountain biker, I'll show you the way.
DISCLAIMER: Golden has everything, from child friendly trails to hair raising downhill and everything in-between and all of this can be accessed from your doorstep. There is no commuting to the bike networks when you visit this biking town. Looming over town on both sides of the valley are nearly two-hundred kilometres of cross country and downhill bike trails.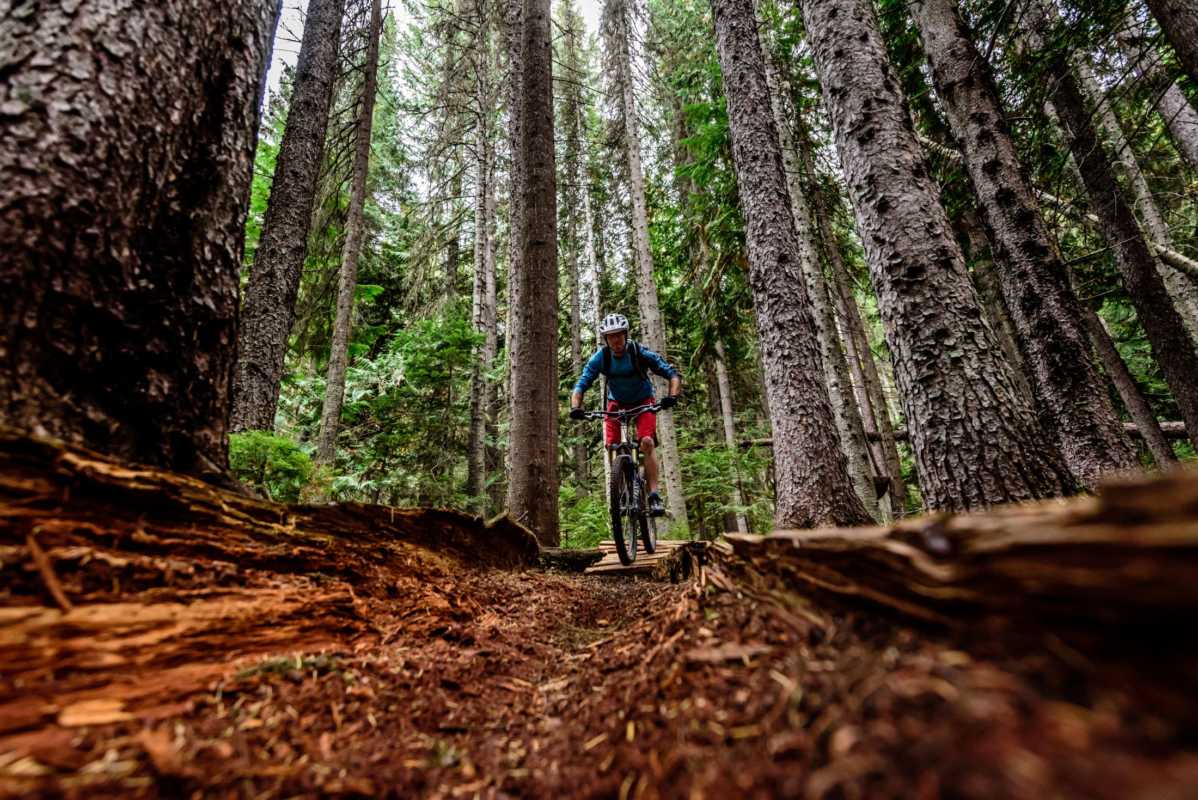 First, you need to find a place to stay because sleeping in your car was only fun when you were 17. Check out Golden accommodations where you will find what works for you. Now, you've just spent your first night after travelling and you need to eat your most important meal besides beer. Bluebird Café and Big Bend Café are my favourites for their delicious food and early starts, but Jita's, The Whitetooth Bistro and the Island Restaurant also serve delicious breakfasts. If you are more of a coffee and a snack kind of person try Purcell Coffee or Bacchus Books Café.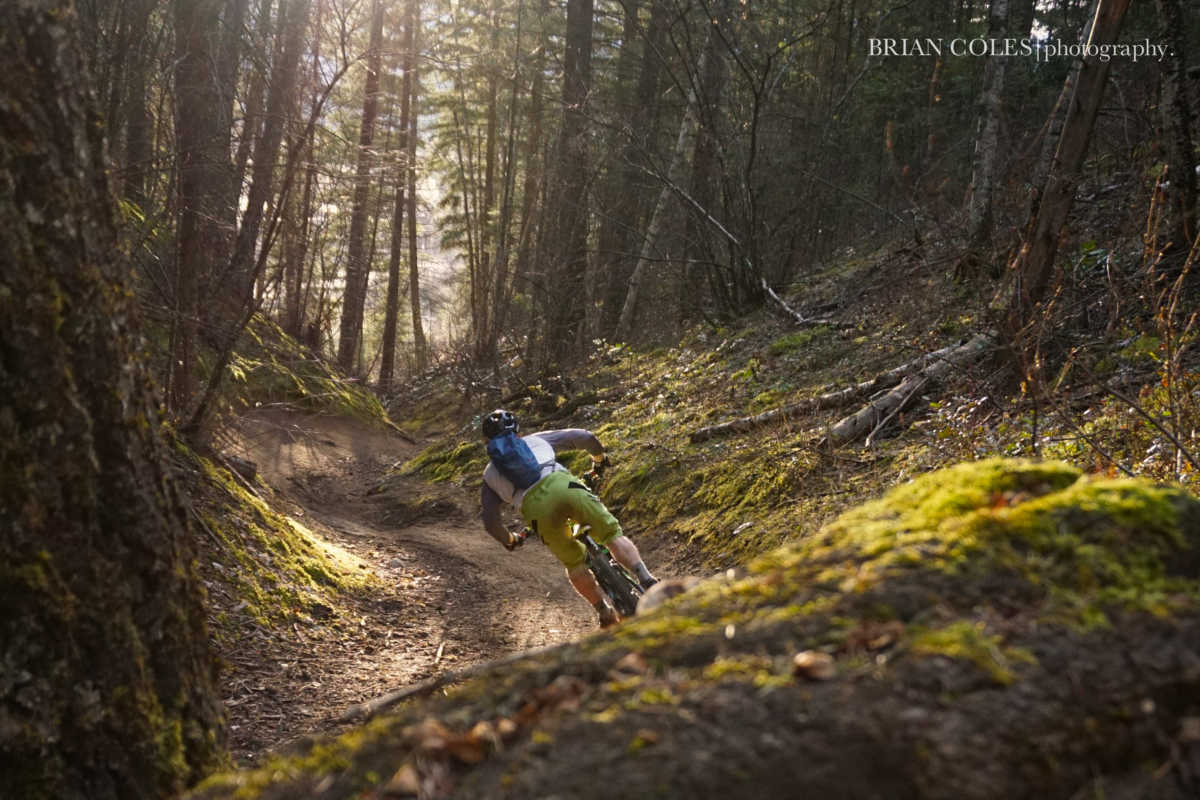 DAY 1 BIKE:
You've got lots of pent up energy and want to earn your ride. Bike up CBT Mainline and enjoy the CBT trail network including classics like Old Age and Treachery or Hemiptera-Hymenoptera-Odanata. If that is enough for you head back to town via Gold Rush or The Mighty Quinn. Still have juice? Continue to the Moonraker Trail network and rip around the lakes via Arrowhead, Tonight Tequila, Better than Boston or many, many others. After a quick dip in Cedar Lake, head back to CBT and cruise onto Mighty Quinn or Gold Rush and end up back in town.
Lunch Break: It's early afternoon and you want a patio and lunch. Down by the river, in the heart of the Spirit Square is a little pub called The Riverhouse that has fresh food, cold drinks and a massive patio or head over to the Rockwater Grill's riverside or rooftop patio. Take a walk down the river, admire the world famous timber frame pedestrian bridge and make sure your bike is tip top at Higher Ground Sports or Derailed Sports.
Remember, the days are long here, an hour longer than most other BC towns because of our quirky mountain time zone location. Don't rush. Take a nap. Go visit the Saturday Farmer's Market and get some Blaeberry Bread. You've got a big afternoon ahead because you are going to explore Mount 7 via shuttling.
Afternoon Delight: Mount 7 is legendary for the mind-boggling Psychosis race that dropped people down the insane Dead Dog run that averages 62%. Don't worry though, It's not all psychotic. If you want a quick taste, drive up to 3 km and test yourself down the easiest trail option (it is still a black diamond!). A little further up is 5 km which turn up the difficulty level just a bit. If you are feeling confident on 5 km but want to drop in from the 'top' of Mount 7 check out the Summit. This sidehill trail is a dramatic blue square and eventually leads you into 5k.
If you are a more seasoned downhiller, check out the notable lines down 10k, Dead Dog or Bris. Survive the ride and you will have tales to tell for a long time.
Dinner and Drinks: Day one is done and now you need dinner. Sushi, Indian, hand-made spaghetti, upscale Canadian, giant burgers, pizza; we've got you covered. Need to wash that food down? Head on over to the Whitetooth Brewery and try the best of the best in BC craft beers.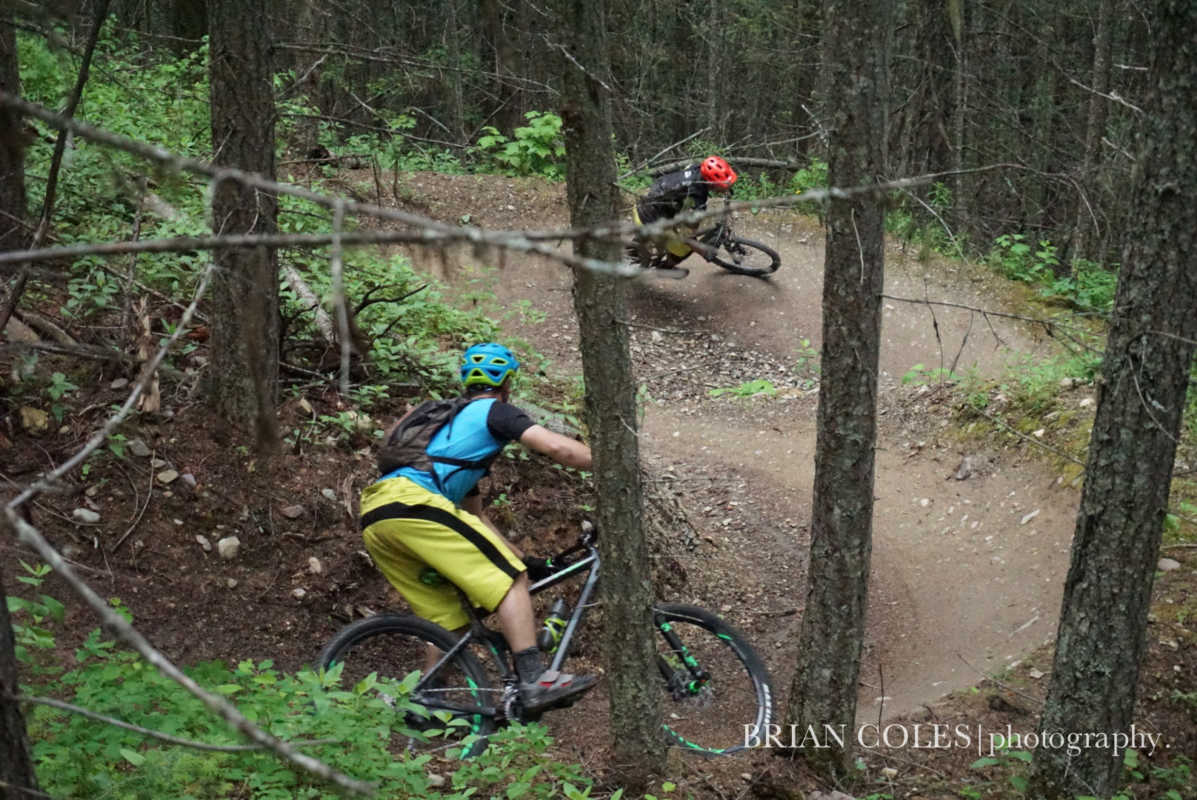 DAY 2 BIKE:
Shake off the cob webs, head to the breakfast joint you didn't hit on day one and get ready to saddle up. We understand you may have family duties to tend to so we built some kid friendly (push bikes too!) bike trails at the base of Mount 7 called Bush Party. Stop by and visit the skills park and pump track if they still have energy.
Now that that is out of the way, it's you time. We can't dawdle, you've got to get driving this afternoon. The question is, do you push it to the next level and keep exploring Mount 7? Now that you are refreshed, you can access the Mount 7 downhill network by climbing up the Schacher Trail. It also makes an awesome descent full of tight berms and jumps.
Not feeling Mount 7? Just below, in the shadow of the 7 is the Mountain Shadows Trails network. Technical single track and flowing berms is the name of the game and you can tie together the greatest variety of riding in a quick loop. Berminator's G-out corners will have you giggling, Premature gets you used to the air and Selkirk Slacker and Kobe's will test your climbing skills and bring you up to the undulating and technical Cliff Side or the fast and flowing Huff 'n' Puff. From here it is always a toss up between the fast single track of Chute the Duck or the greatest natural bike trail known to man, Snake Hill.